You can tuck it in, use it as a layer-up or play cool with edgy pair-ups—the classic wardrobe essential, button-down shirts for women by FALGUNI SHANE PEACOCK are just the vibe that aesthetically withstands the test of fashion seasons. Continue to scroll to discover our latest curation of designer shirts for women that redefine style in an aspirational tone. 
While we layer up the timeless button-down shirts in style to withstand the chill of winters, the arrival of summers gives us the opportunity to embrace oversized fashion. But what about the monsoons? How do we keep our fashion game intact while navigating the complexities that come with rainy weather? Well, worry not, because we've got something for you to delve into.
In the ever-changing world of fashion, some wardrobe essentials cease to be bound down by trends and how. The classic button-down shirt is one such versatile piece that has been a staple in women's fashion for decades. With its clean lines, tailored structure and timeless appeal, the button-down shirts for women can be effortlessly styled to suit any occasion.
Whether you're dressing for a professional setting, a casual outing or even a formal event, the FALGUNI SHANE PEACOCK button-down shirts for women offer endless possibilities for creating chic and sophisticated looks. 
In this blog post, we will explore the best ways to style a classic button-down shirt for women and help you prepare for a lasting impression. So, whether you're a fashion enthusiast looking for new ideas or a woman in search of timeless elegance, this blog post will guide you through the best ways to style designer shirts for women by FALGUNI SHANE PEACOCK. 
Styling hacks to ace button-down shirts for women:
Styling button-down shirts for women during the monsoon season can be both practical and fashionable. Here are some ideas to help you create statement-making looks:
Knot it at the waist:

For a casual and playful look, try tying a knot at the bottom of your FALGUNI SHANE PEACOCK shirt. This not only adds shape to your outfit but also keeps the stylish shirt away from any muddy puddles.
Inanimate fresco classic shirt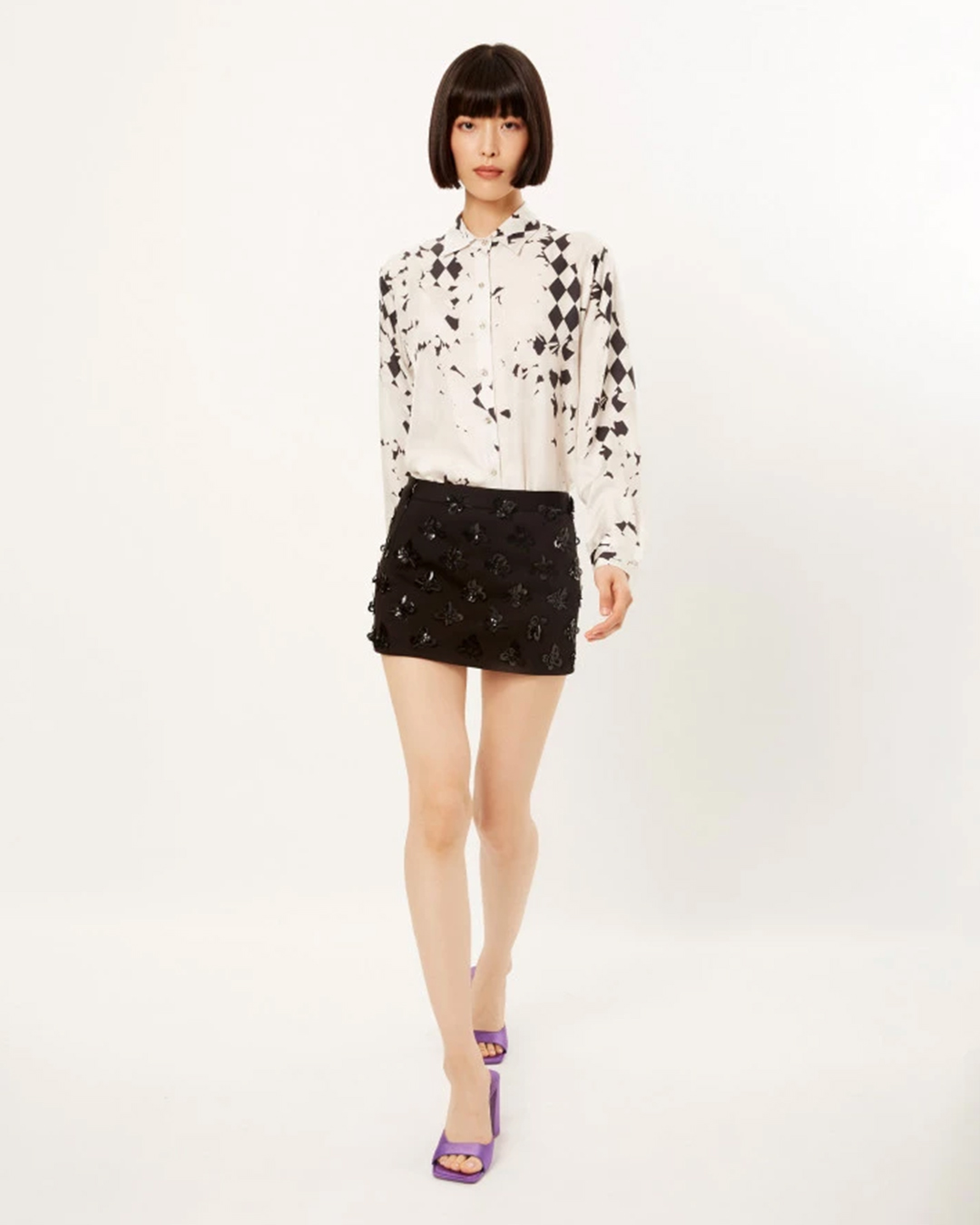 Prismatic dream classic shirt
Layer with a sweater or cardigan:

Monsoon weather can sometimes be unpredictable, so layering your button-down shirt for women with a lightweight sweater or cardigan is a great option. Opt for breathable fabrics like cotton or linen blends to ensure comfort.
Tangerine bloom classic shirt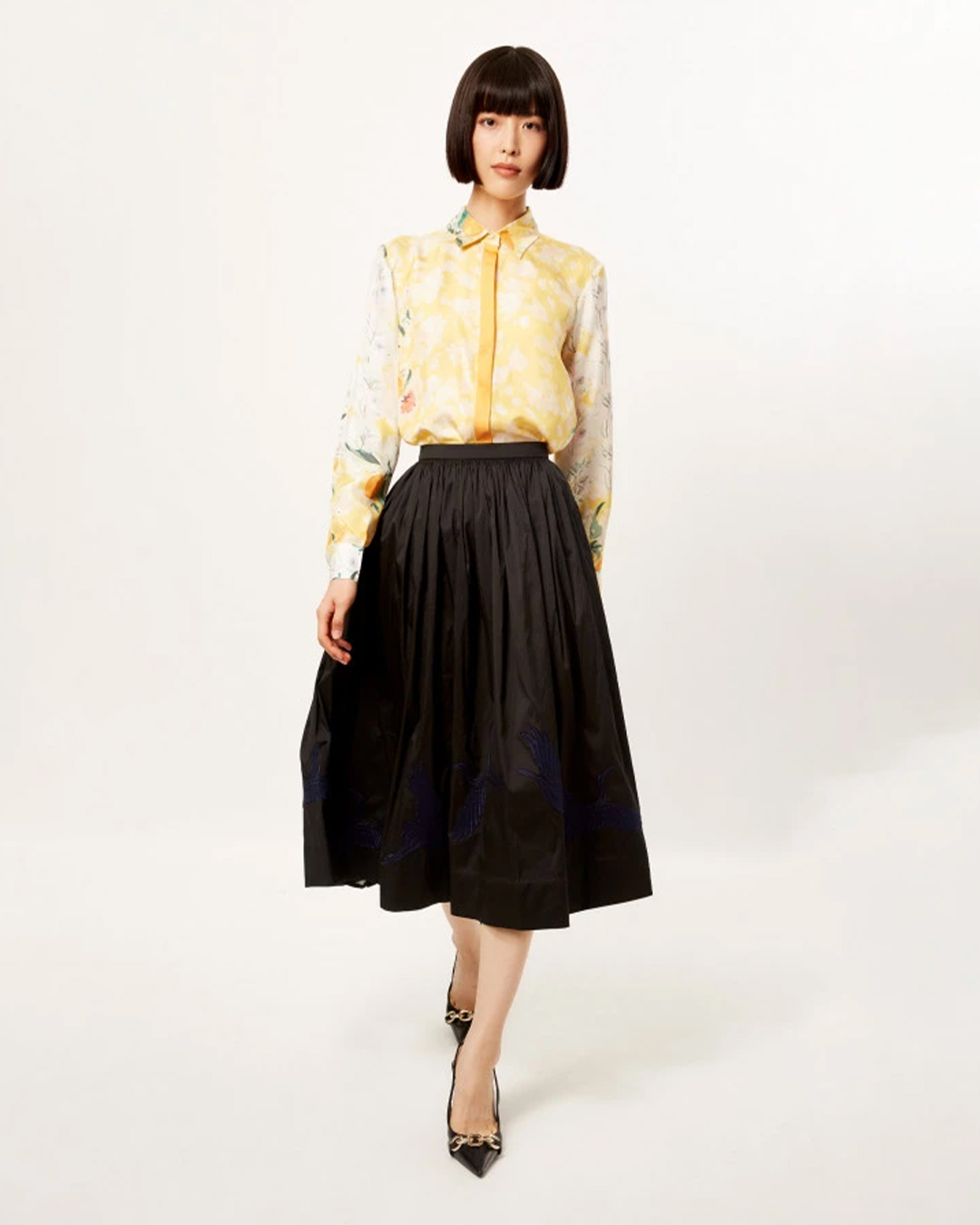 Blush floret classic shirt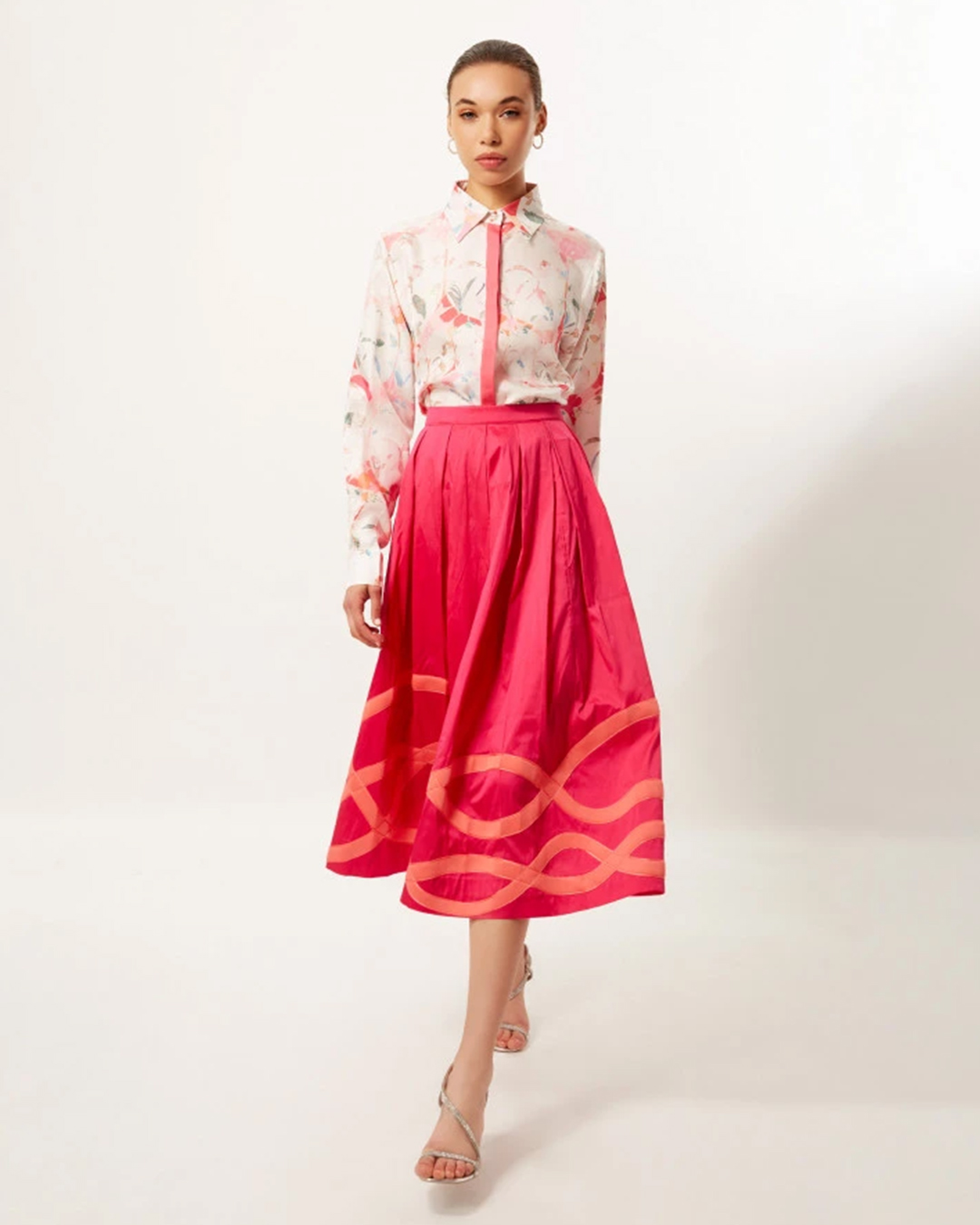 Pair with high-waisted jeans or pants:

Tuck your button-down shirt for women into high-waisted jeans or pants for a polished and put-together look. This style is not only trendy but also practical as it prevents the shirt from getting wet or dirty.
Dark tropical dream classic shirt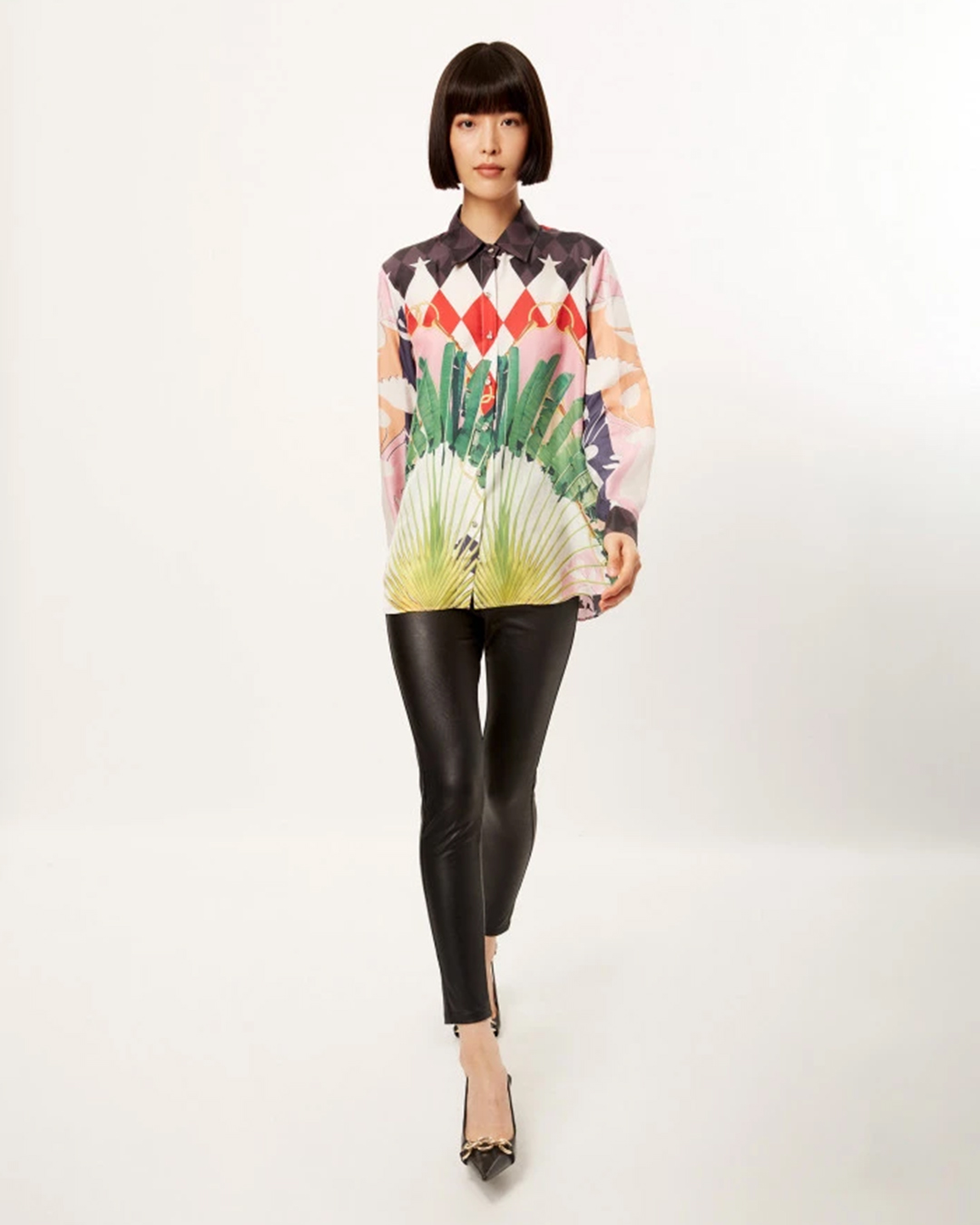 Dark tropical dream blouse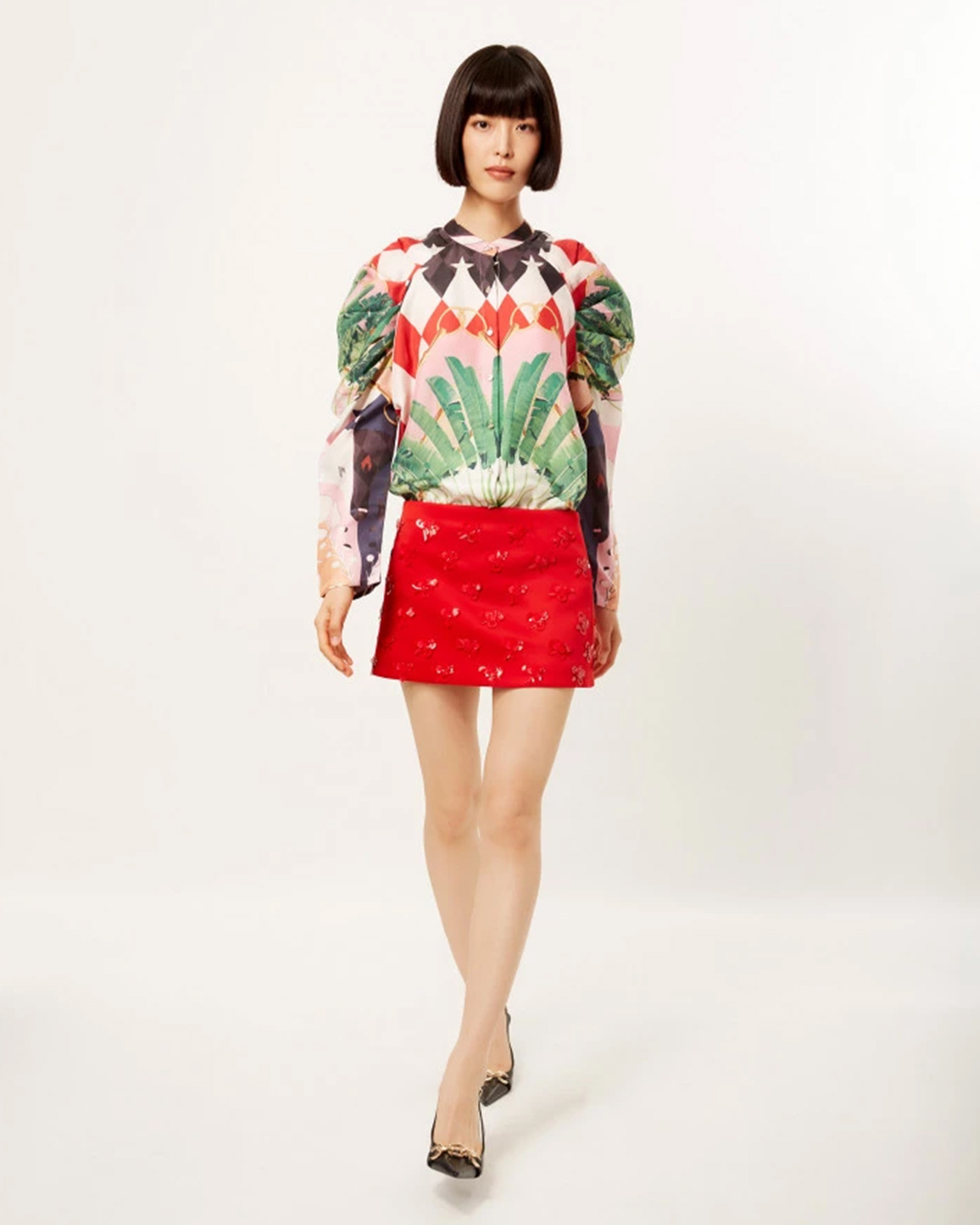 Opt for water-resistant fabrics:

Look for button-down shirts for women made from water-resistant or quick-drying fabrics. These materials will help repel water and keep you dry during light showers.
Indigo ibis classic shirt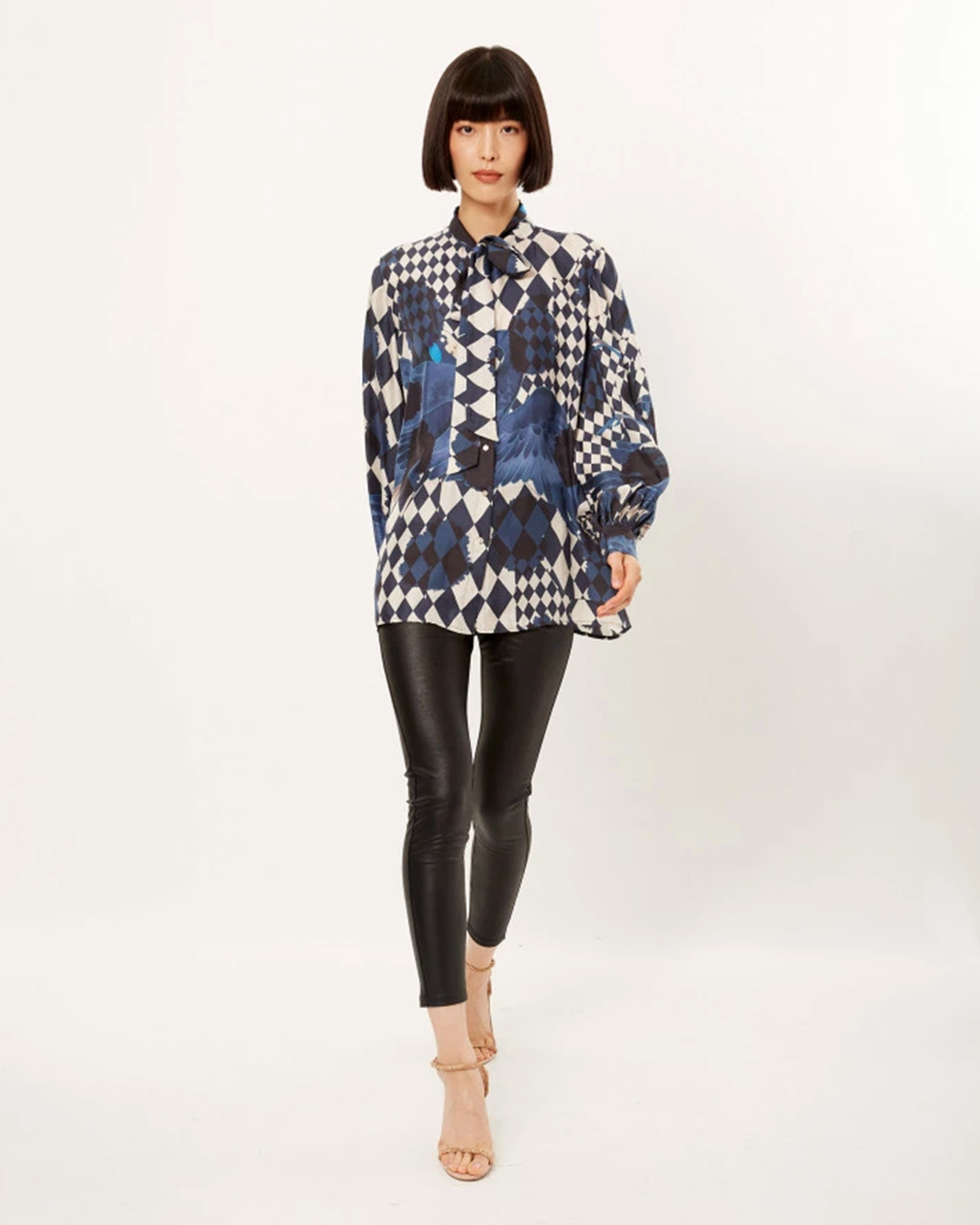 Monochrome ibis classic shirt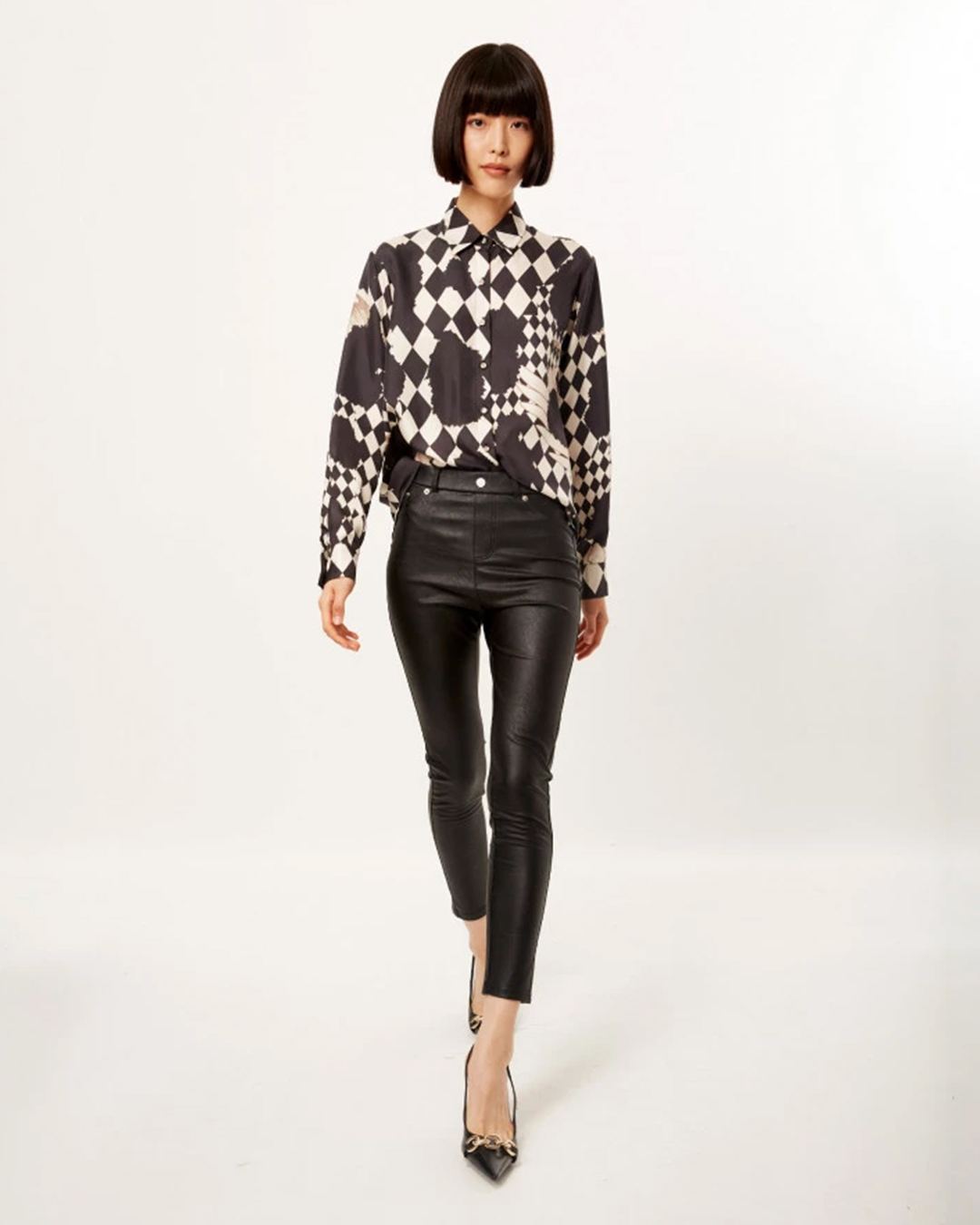 Roll up the sleeves:

When the weather is wet and humid, roll up the sleeves of your designer shirts for women for a relaxed and breezy look. This can also help keep your sleeves from getting wet while navigating through rainy conditions.
Rainbow splash shirt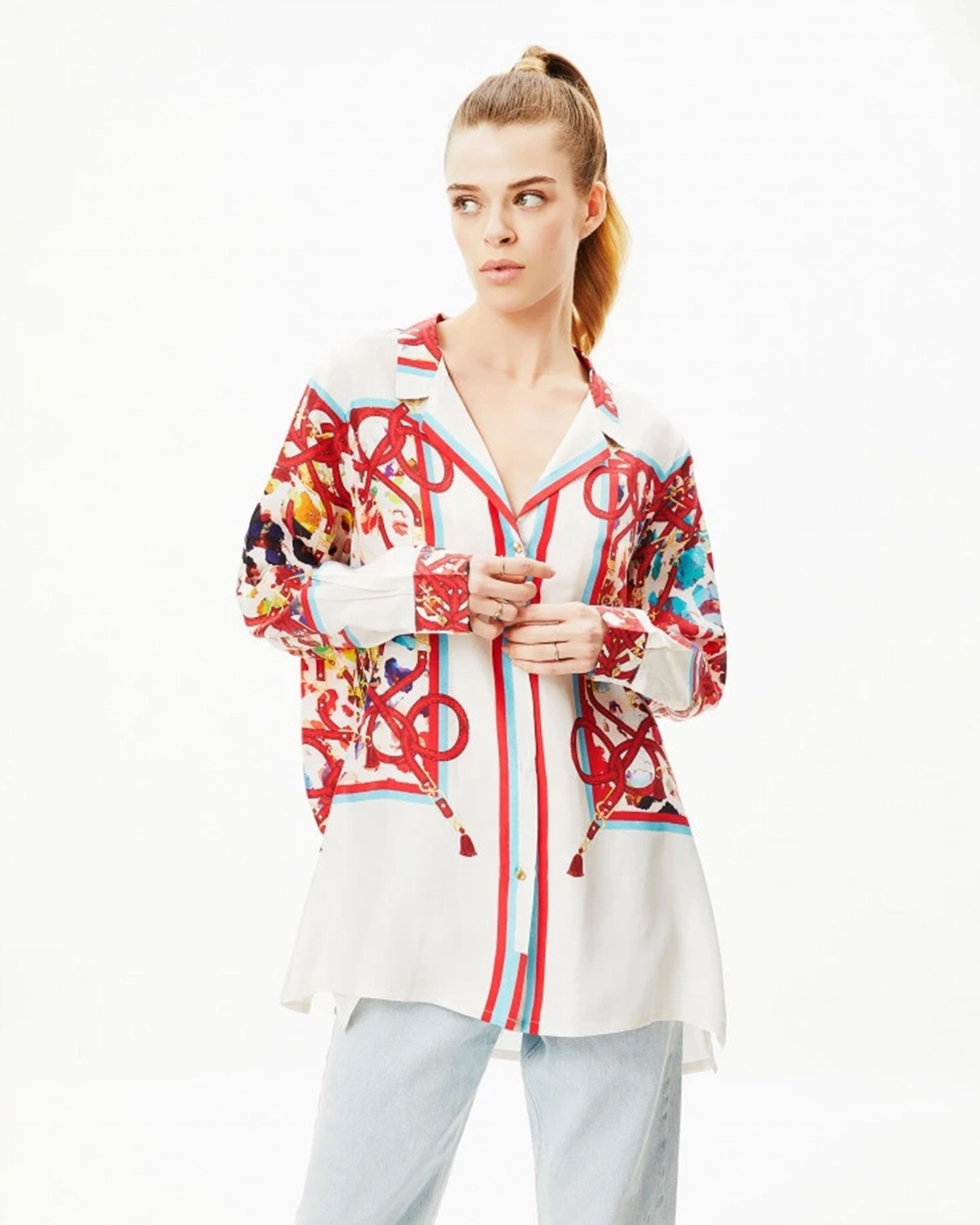 Abstract flora shirt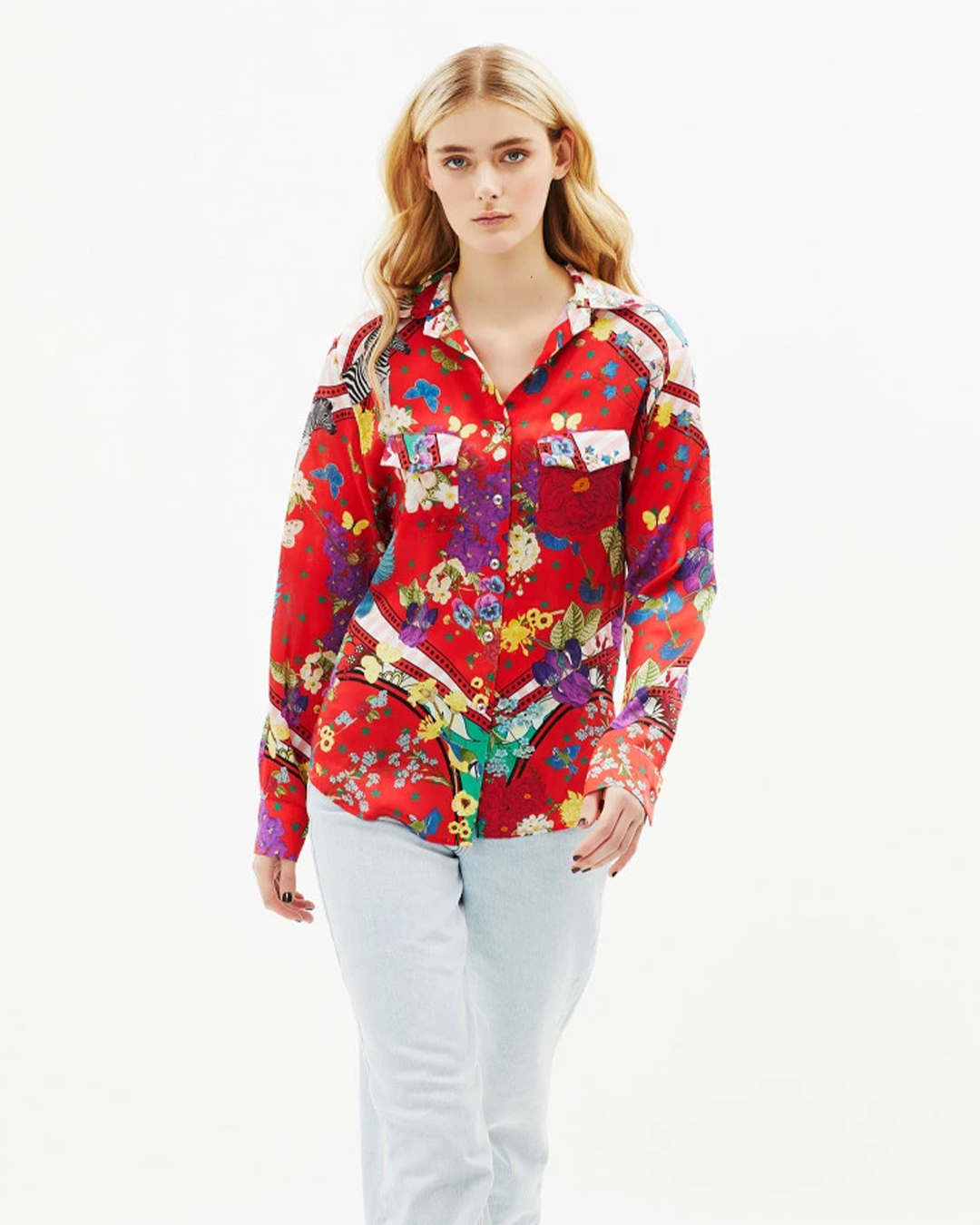 Add a belt:

Cinching a belt around your waist over a FALGUNI SHANE PEACOCK shirt can instantly elevate your outfit. This not only adds a stylish touch but also creates a more defining silhouette.
Enchanted forest shirt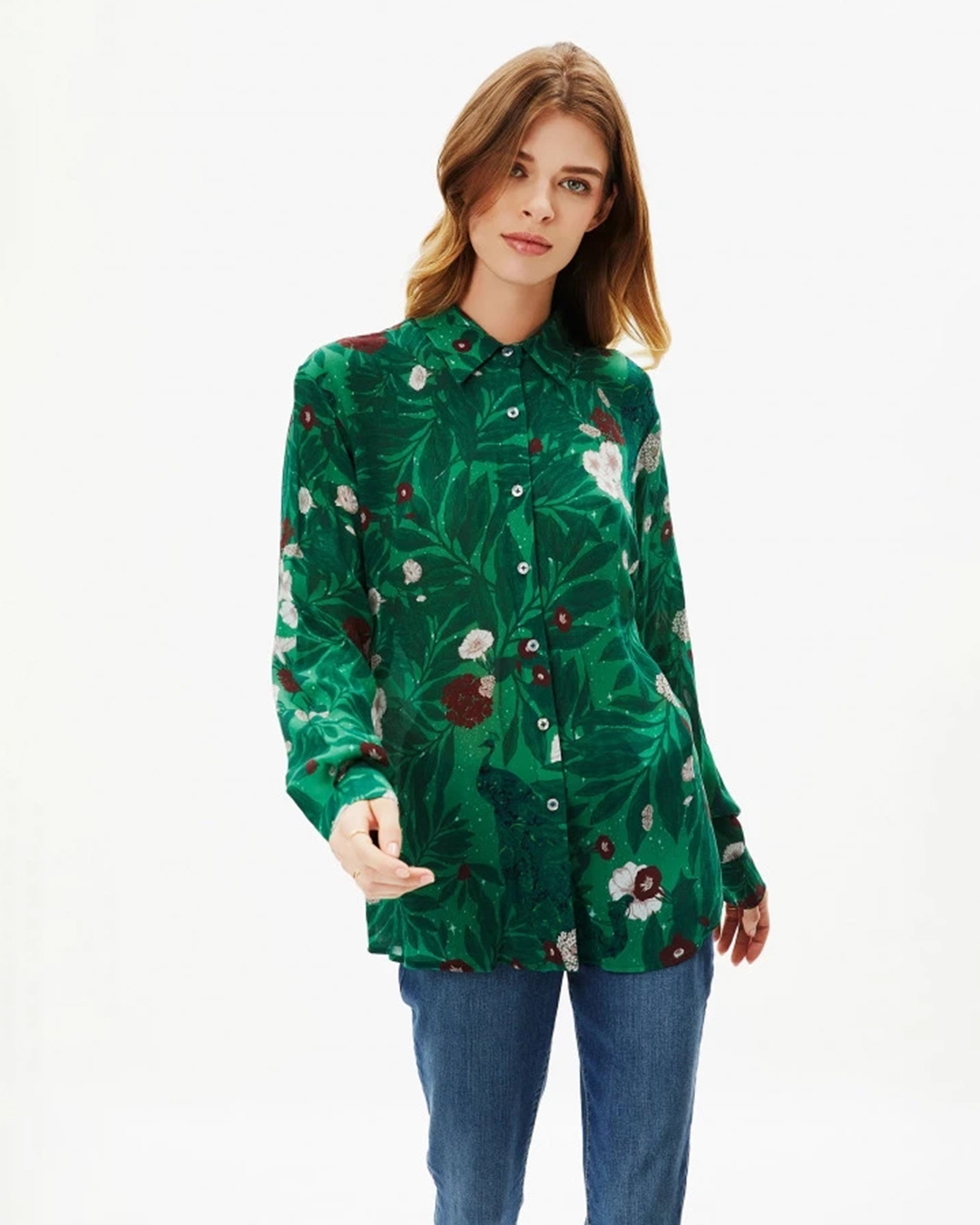 Gingham floral shirt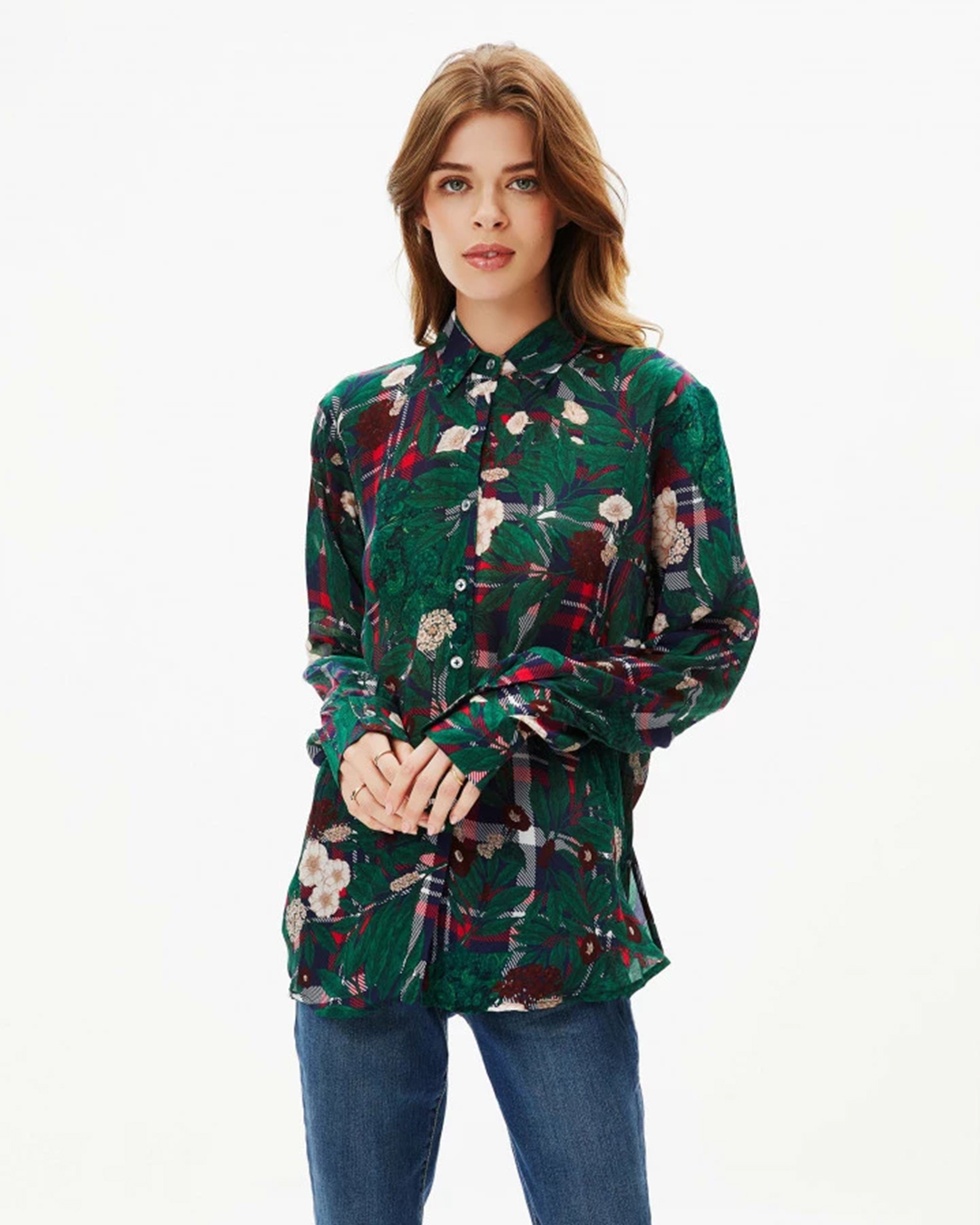 Experiment with patterns and colours:

Monsoon season doesn't have to mean dull and dreary outfits. Embrace vibrant colours, playful prints and floral patterns on your long shirts for women to bring a pop of cheerfulness to your look.
Gleam baggy shirt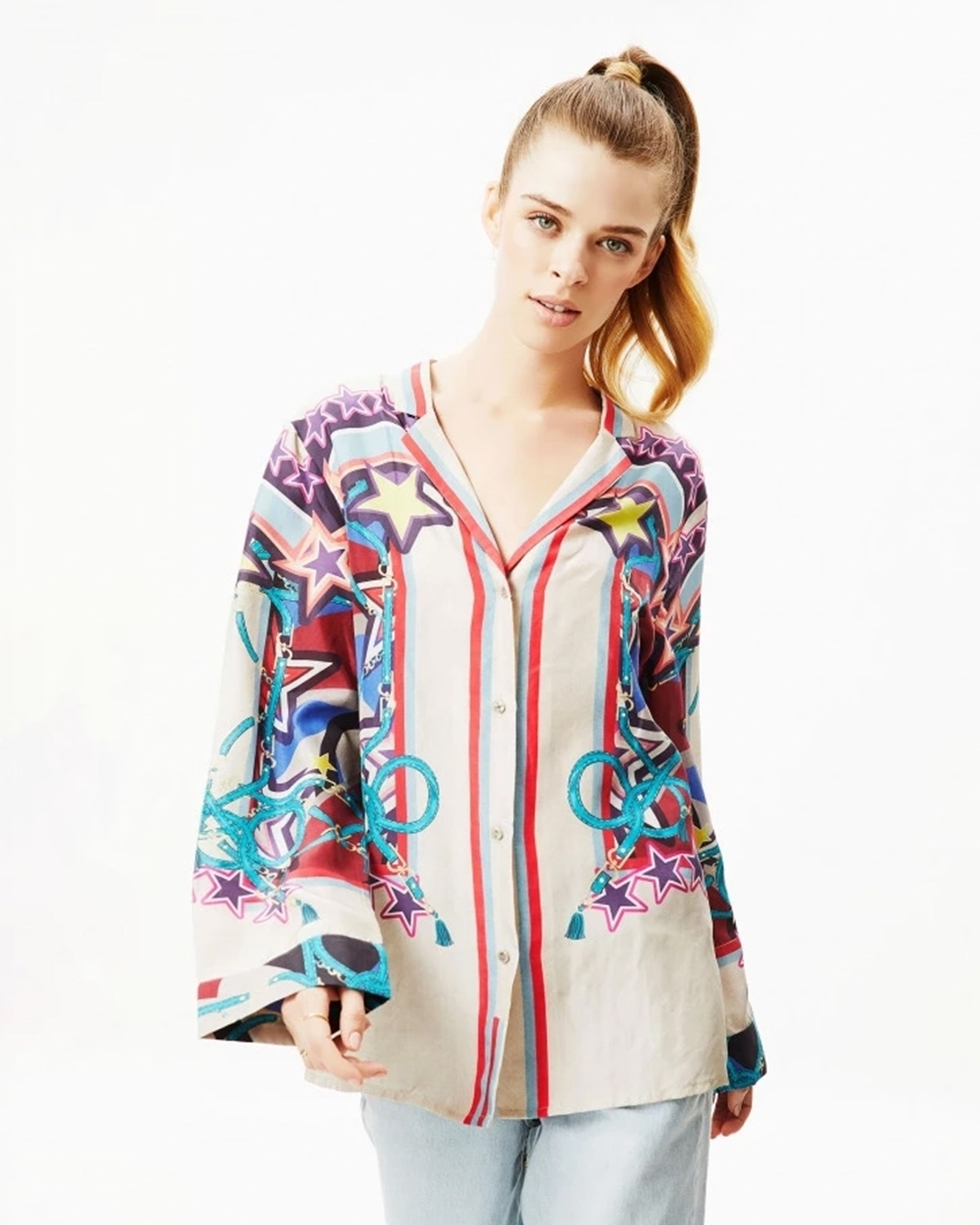 Blue bloom boxy shirt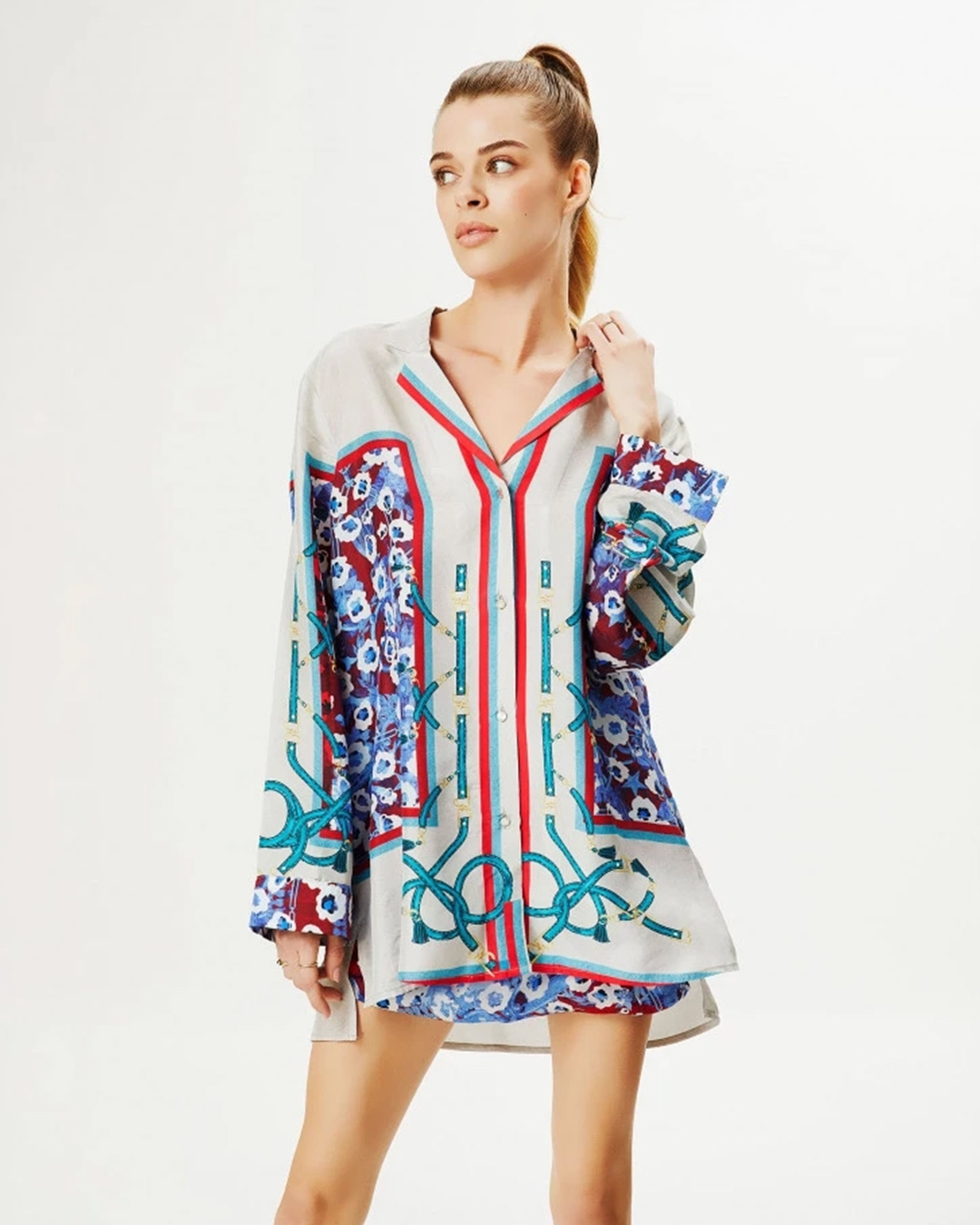 Accessorise with waterproof essentials:

Complete your monsoon-ready outfit by accessorising with waterproof essentials. Carry a stylish umbrella, wear waterproof shoes and opt for a water-resistant bag to protect your belongings.
Blue love shirt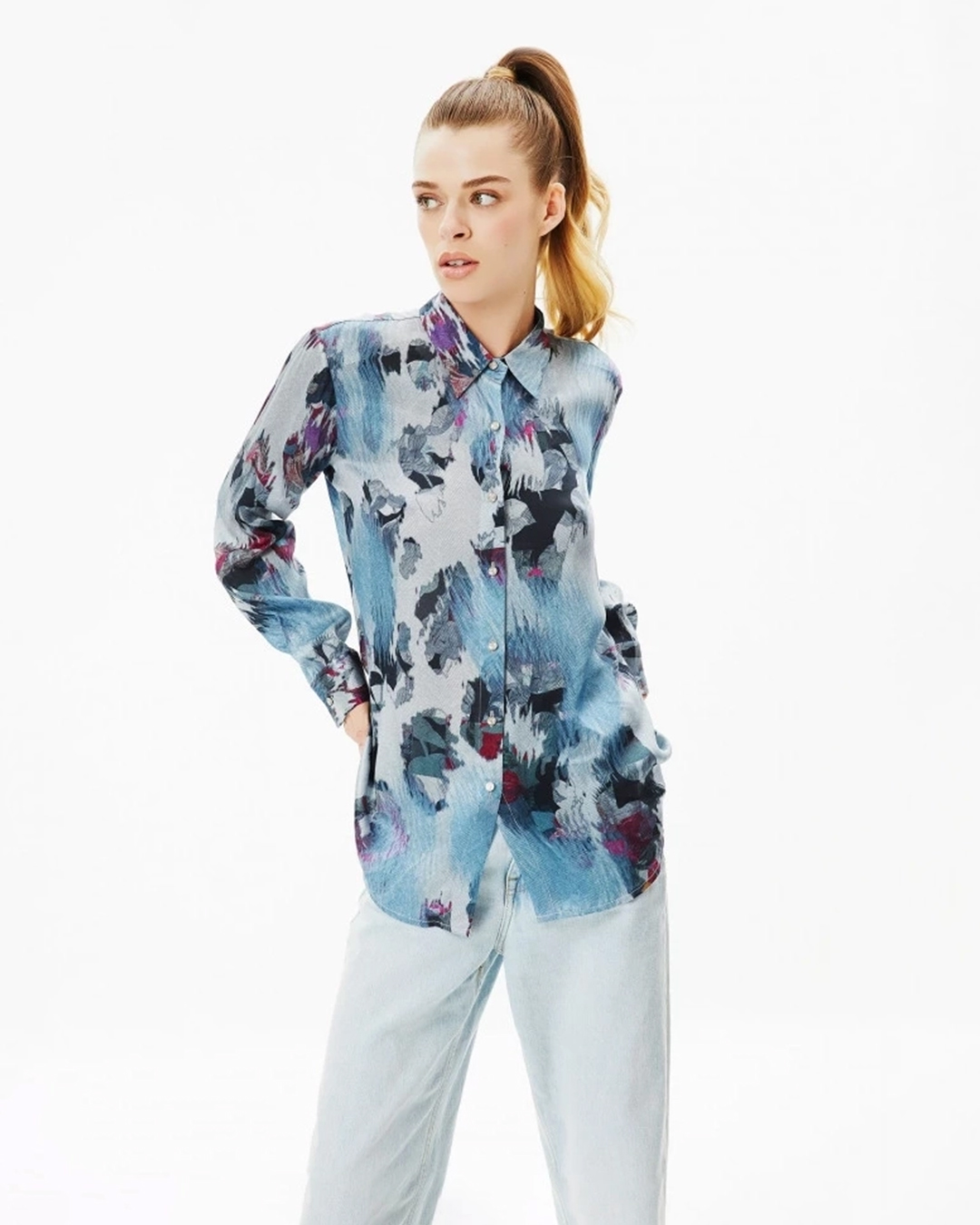 Forest blues shirt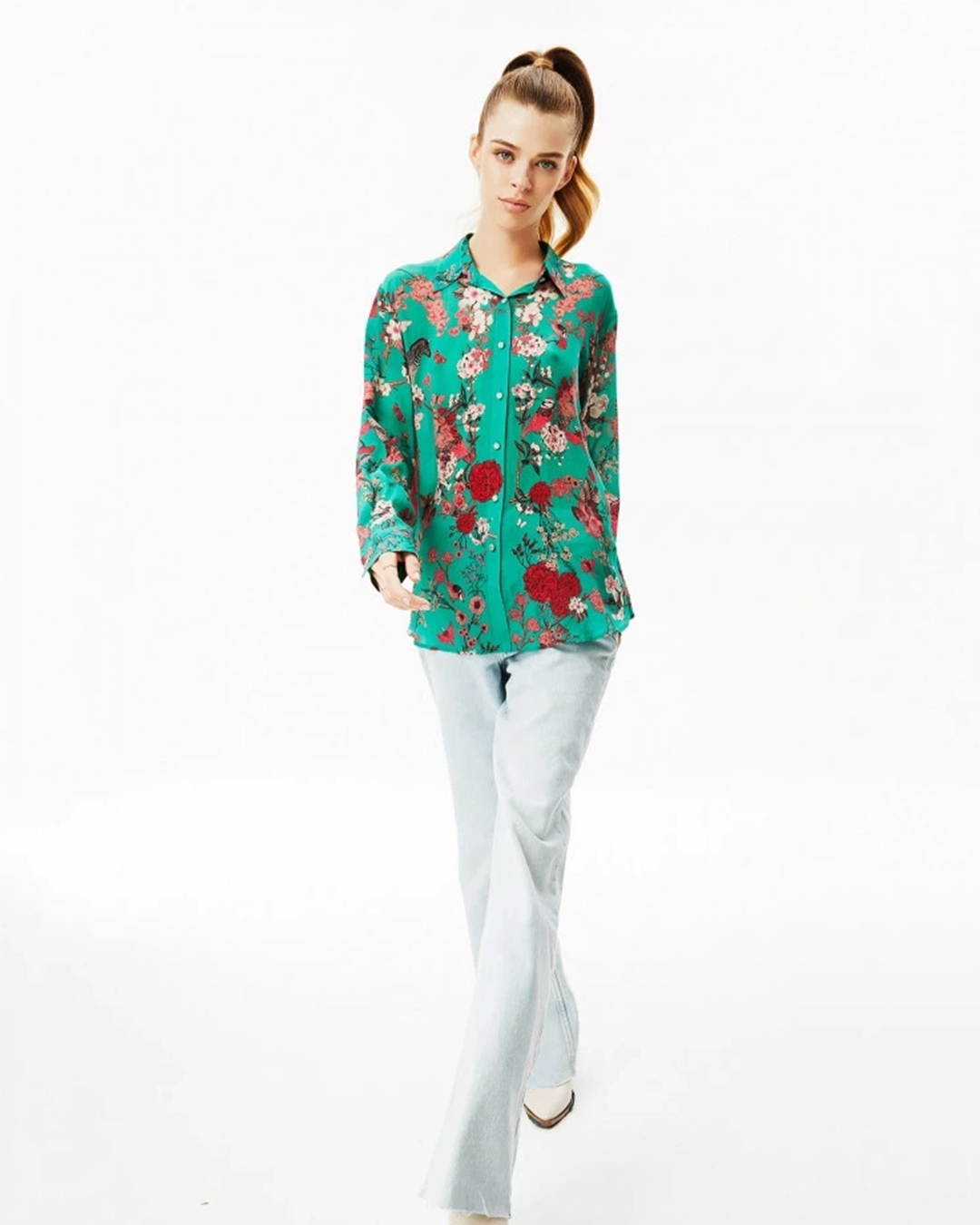 Remember, the key is to balance style and practicality when dressing for the monsoon season. Choose breathable fabrics, embrace layering and keep your outfit protected from the rain while maintaining your personal style.