It's the influencer's era. From taking social media by storm to making heads turn at the Cannes Film Festival—they're everywhere and how! Masoom Minawala-Mehta's stellar appearance at the film and fashion juncture, Cannes Film Festival confirms the long and celebrated run of the tribe. 
The year's been a revolutionary one. The marriage of film and fashion has never felt so celebrated. All thanks to the power of social media. It gets the world to motion, tremendously and because it does, the operators of it deserve the spotlight too. And thus, we witnessed not just celebrities but influencers making necessary stirs at various prestigious events, too. And the Cannes Film Festival 2023 was no different. 
Masoom Minawala in FALGUNI SHANE PEACOCK

Breaking down the outfit
Minawala-Mehta in FALGUNI SHANE PEACOCK was a sight to behold. Her innovative take on fashion was perfectly read in the intricacies and brilliance of FALGUNI SHANE PEACOCK's craftsmanship. The duo helped the influencer spark a perfect balance of style and glamour that was aspirational and way ahead of time. The French Riviera seemed no less than a Disneyland and the collaboration between Minawala-Mehta and FALGUNI SHANE PEACOCK was the reason.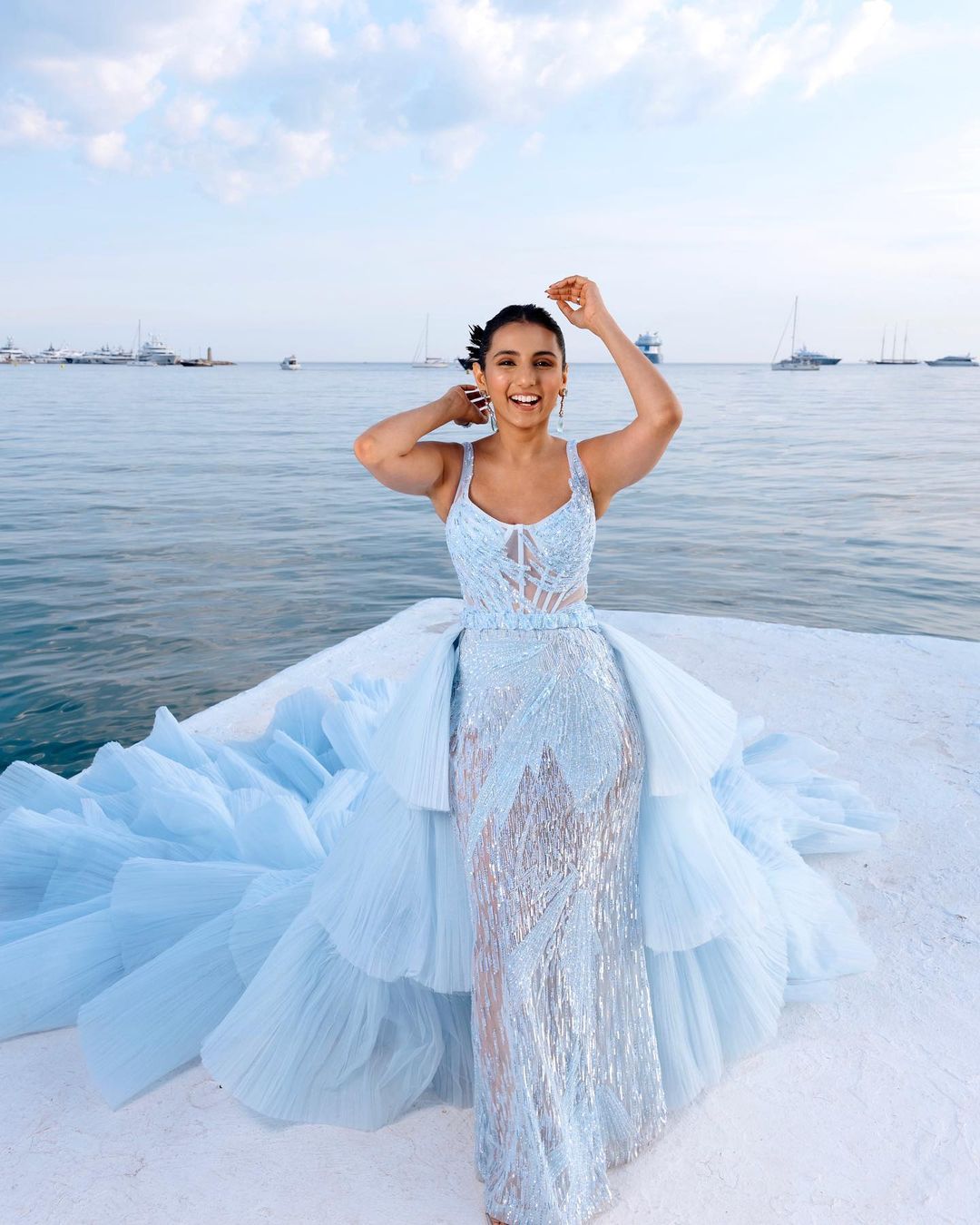 Minawala-Mehta was seen embracing a resplendent powder blue gown that exuded ethereal beauty and a sense of enchantment. The ensemble had a waist cape with a 3.5 meters trail that comprised layers of ruffles. Crafted with meticulous attention to detail, the waist cape boasted multiple layers of ruffles that gracefully cascaded from the waistline, capturing Minawala-Mehta's essence of grace and femininity. The bodice of the gown had delicate embroidery that showcased the exquisite workmanship and the artistic heritage that India is renowned for. The Swarovski stones, beads and crystal embellishments added to the gown's contemporary allure.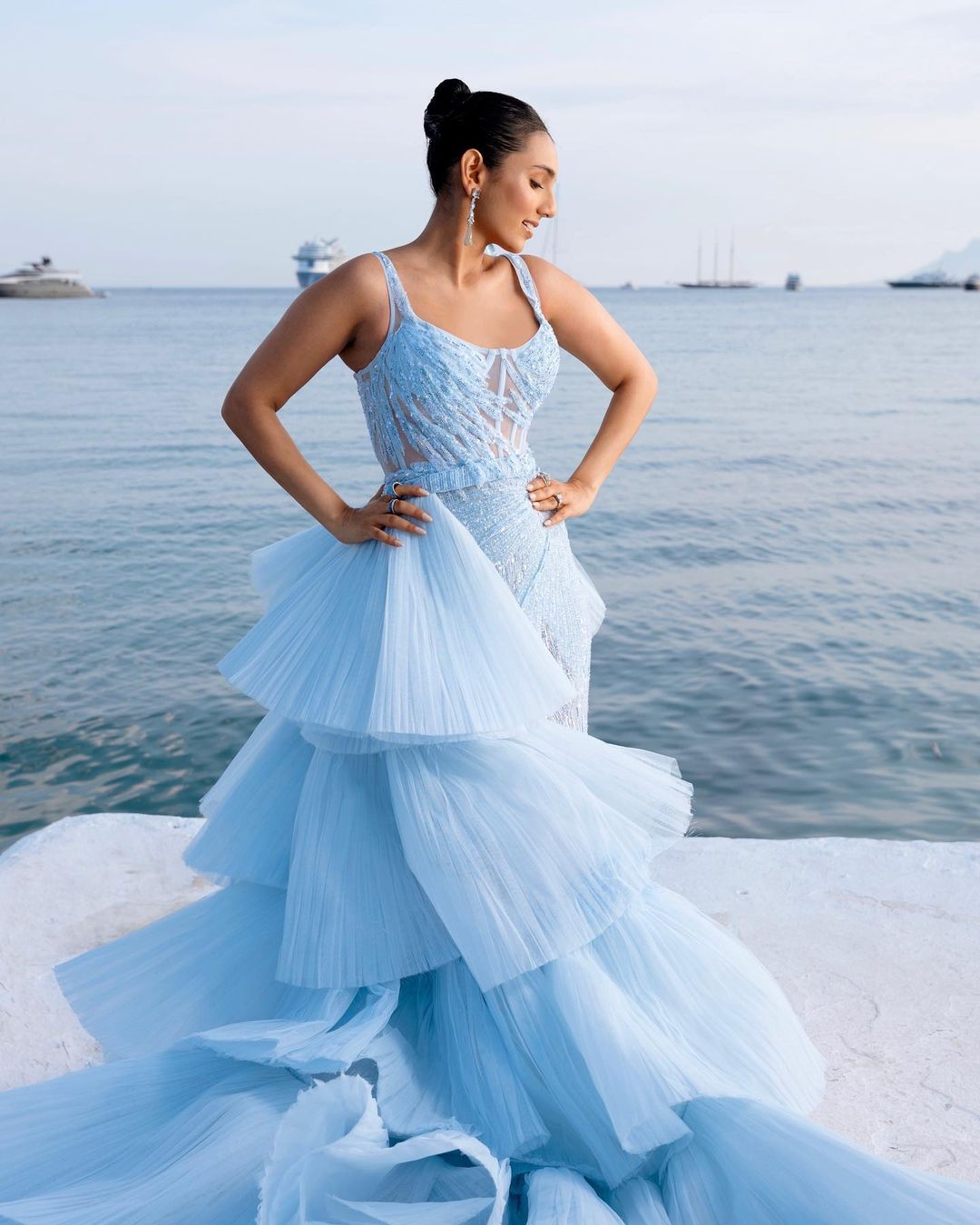 Apart from Minawala-Mehta, Mrunal Thakur, Diana Penty and Sudha Reddy were seen gracing the creations of FALGUNI SHANE PEACOCK at the Cannes Film Festival 2023. 
To discover more glamorous highlights of the event, stay tuned.