The red carpet's love affair with the golden hue is long-lived. Nothing shines brighter than the blend of these two. And this year's fashion headliner, Diana Penty ensured that the affair was refurbished and how! The actor took the red carpet by a glittery storm and served the fashion notemakers with the biggest and haute-est moments of the year. 
The Cannes film festival undoubtedly gives the A-listers of fashion and cinema an open ground of experimentation and an opportunity to emerge as fashion icons. The real assignment is—can you ace it well? 
Well, of course, you can when you have globally leading phenomenal designers, whose work leads the global crowd, by your side. FALGUNI SHANE PEACOCK once again made the right stir at the year's most happening event with the very fashionable Penty. The combination of the two confirmed the bright future of fashion that's to unfold in sheer extravagance. 
Diana Penty in FALGUNI SHANE PEACOCK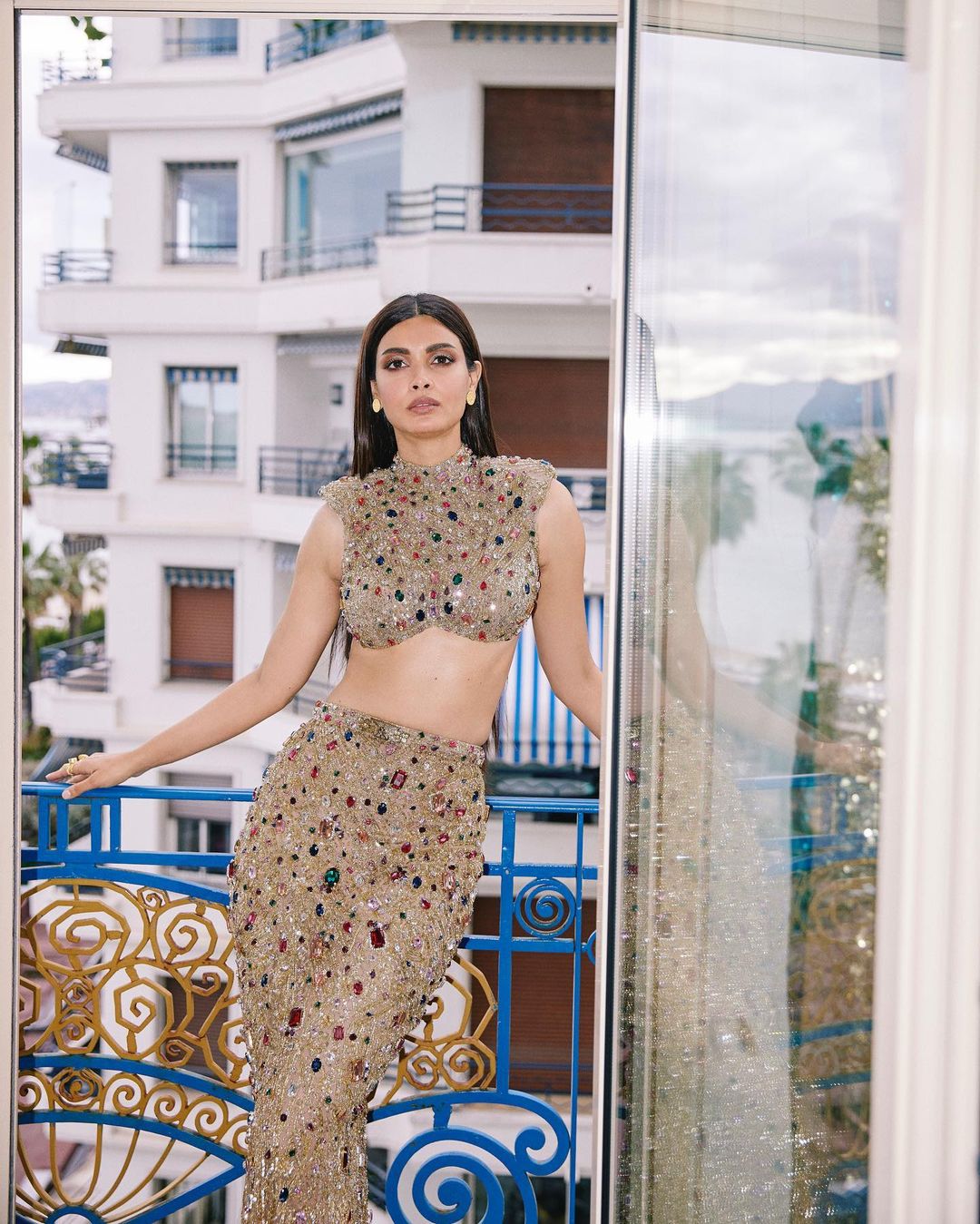 The designer duo conceptualised a stunning golden co-ord set that exuded both statement-making allure and elements that represent the essence of India. The ensemble comprised a fitted skirt and a cropped top that was meticulously crafted to celebrate the rich cultural heritage of India. 
The golden hue chosen symbolises wealth, prosperity, and abundance, concepts deeply meaningful within Indian culture. However, the focal point of the ensemble lay in the elegant utilisation of gold thread, showcasing the impeccable mastery of Indian artisans through the renowned Badla technique.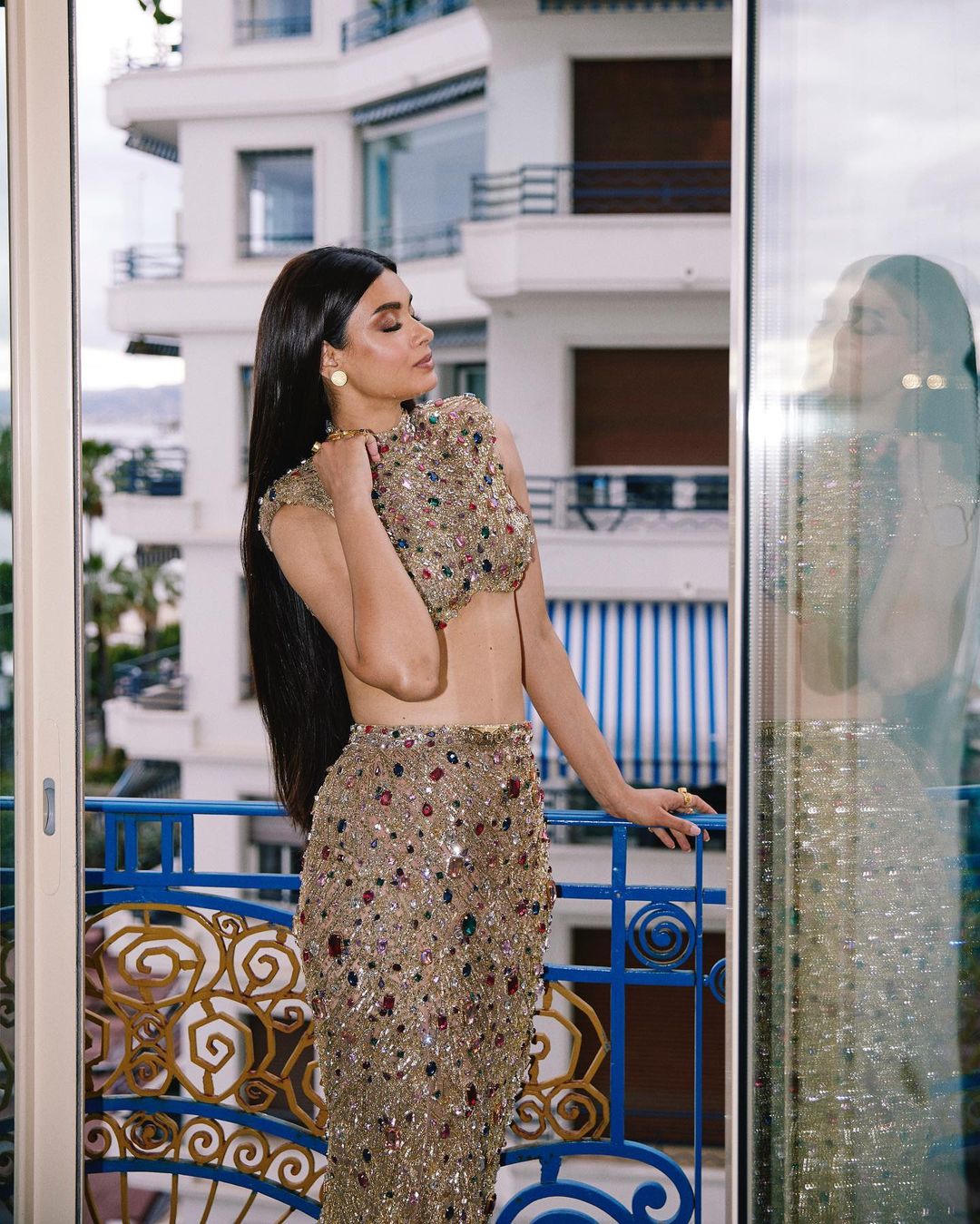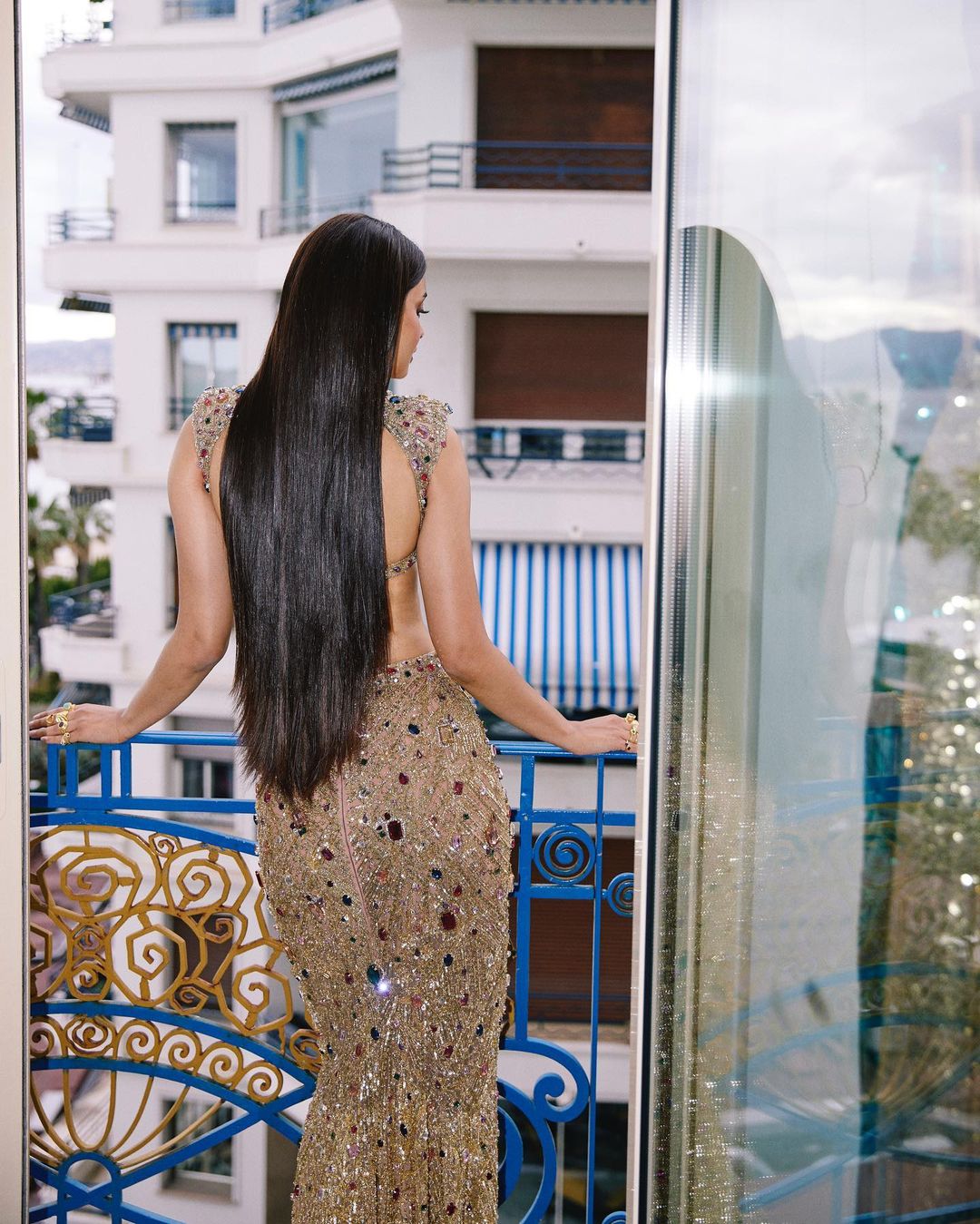 Carefully woven throughout the fabric, this intricate embroidery created mesmerising patterns and designs, elevating the outfit into a work of art. Jewel-toned crystals—reminiscent of precious gems, were thoughtfully incorporated as embellishments resulting in a shimmer that both catches the eye and exudes elegance. 
The skirt was paired with a blouse in a similar hue. This impeccably tailored blouse boasted a flattering and perfect fit, further enhancing the overall allure of the outfit, exuding sophistication and grace.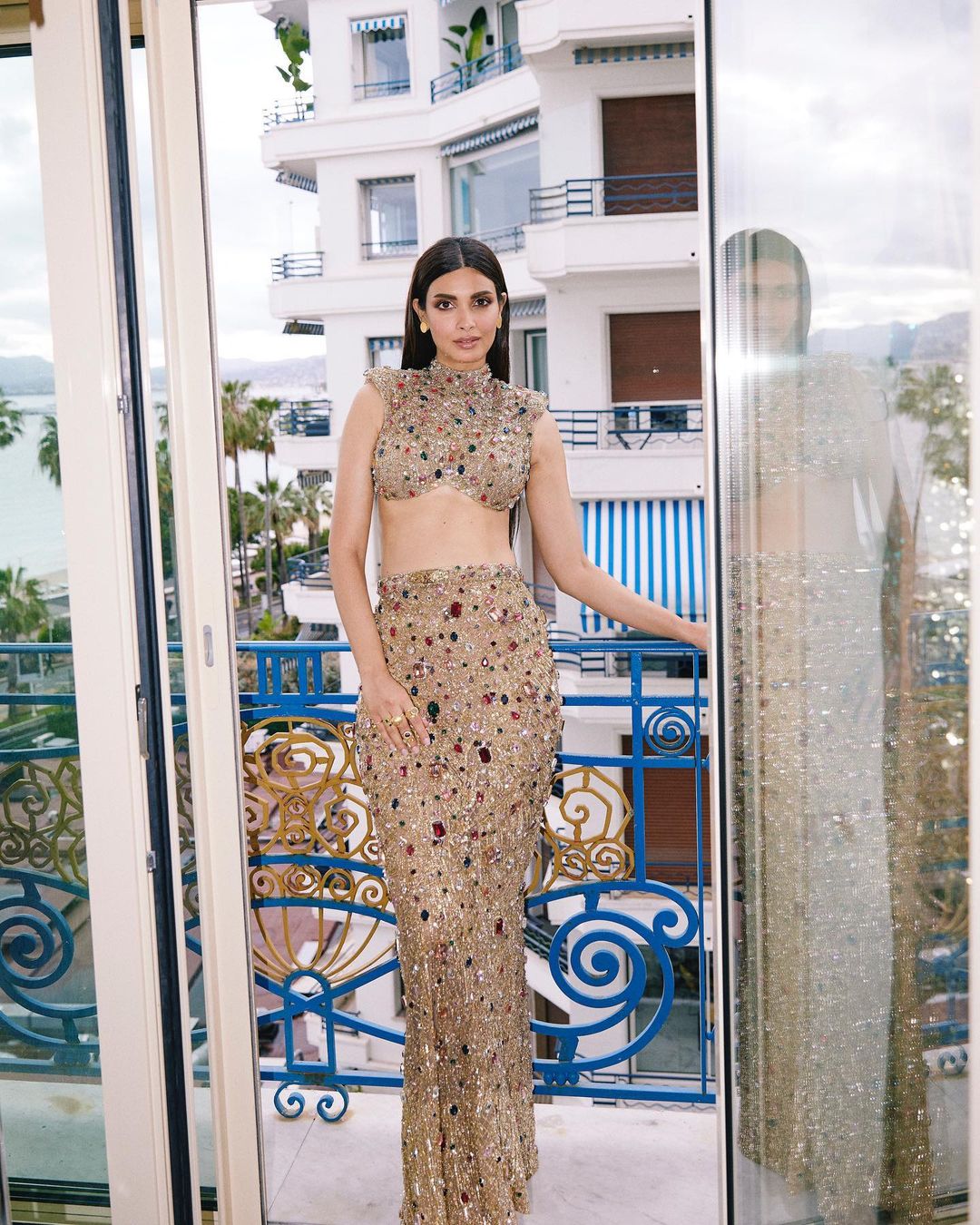 Penty graced the Cannes Film Festival 2023 in partnership with Grey Goose, bringing a never-before-seen spirit to the event. 
Stay tuned to discover all the glamorous highlights of the festival, as FALGUNI SHANE PEACOCK is set to astound you with their exceptional fashion.