It was a bling month in FALGUNI SHANE PEACOCK yet again! From Arjun Kapoor to Mira Rajput Kapoor—fashion-conscious celebrities aced the sunny season in a chic style. Take a look at some of the trendsetting looks sported by the month's best-dressed celebrities. 
Keeping style in check is emerging as one of the top most boxes to be ticked before stepping out. Be it a fashion-conscious crowd or a newbie trying to establish their own style—everyone's aiming for a lasting impression, and celebrities undoubtedly lead the tribe. They in their experimental ways make fashion seen for others to try and flaunt. 
So be it giving the geometric pattern rogue jacket a try or elevating the bold quotient in a statement-making crystal-encrusted bralette—the best-dressed celebrities of the month are putting it all to show. And FALGUNI SHANE PEACOCK are exceptionally fanning their fashionable desires by making their exclusive new collection edit available to embrace and flaunt. 
Continue to scroll to discover the list of best-dressed celebrities who made it to the top ranks for the month of April 2023. 
Best-dressed celebrities of April 2023
Arjun Kapoor
Dapper Arjun Kapoor flaunts his charismatic persona in FALGUNI SHANE PEACOCK's custom black, textured jacket at an award show.
Shubman Gill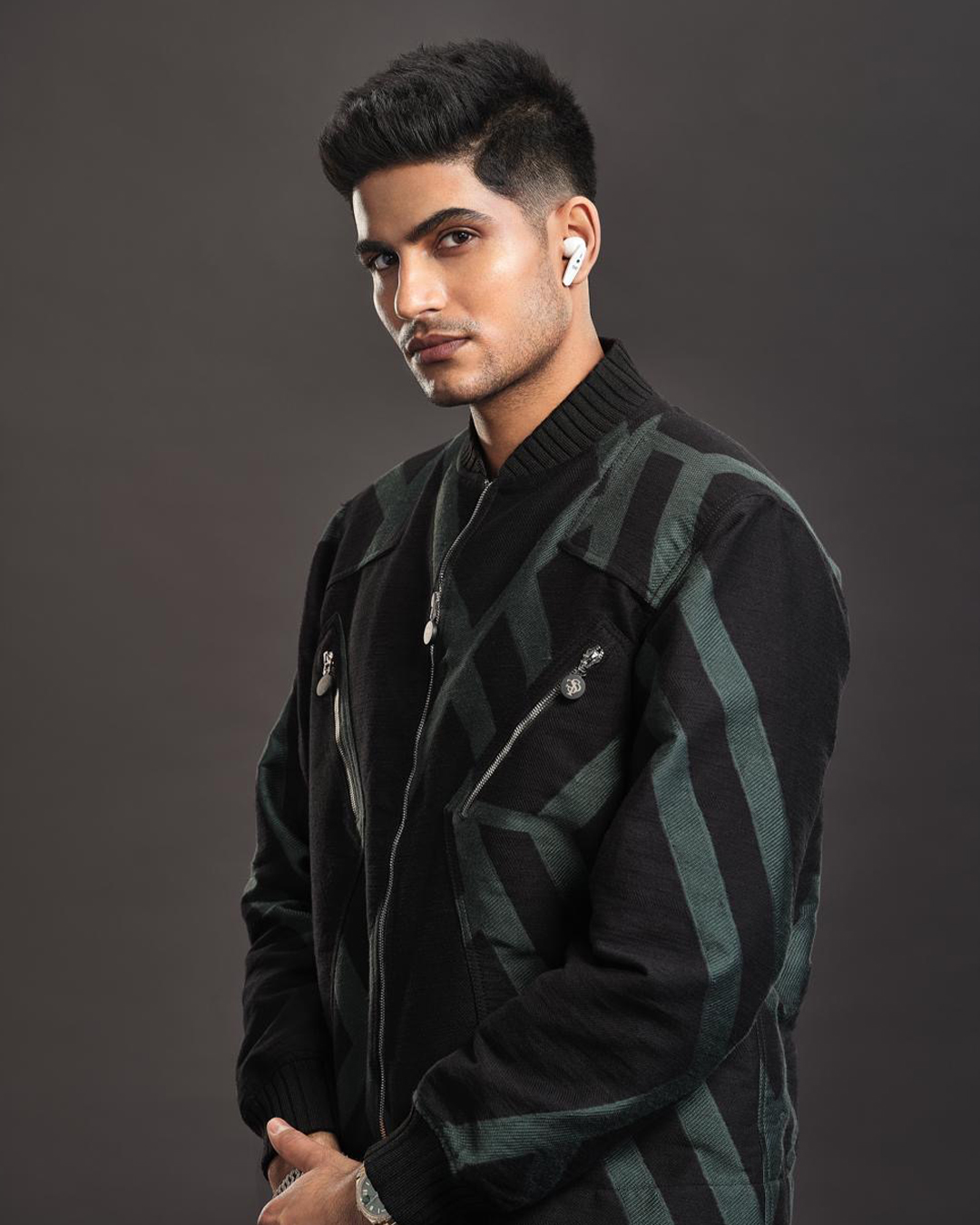 Cricketer Shubman Gill brought chic-n-cool style to show in FALGUNI SHANE PEACOCK's custom-stripped bomber jacket for a commercial shoot.
Mira Rajput Kapoor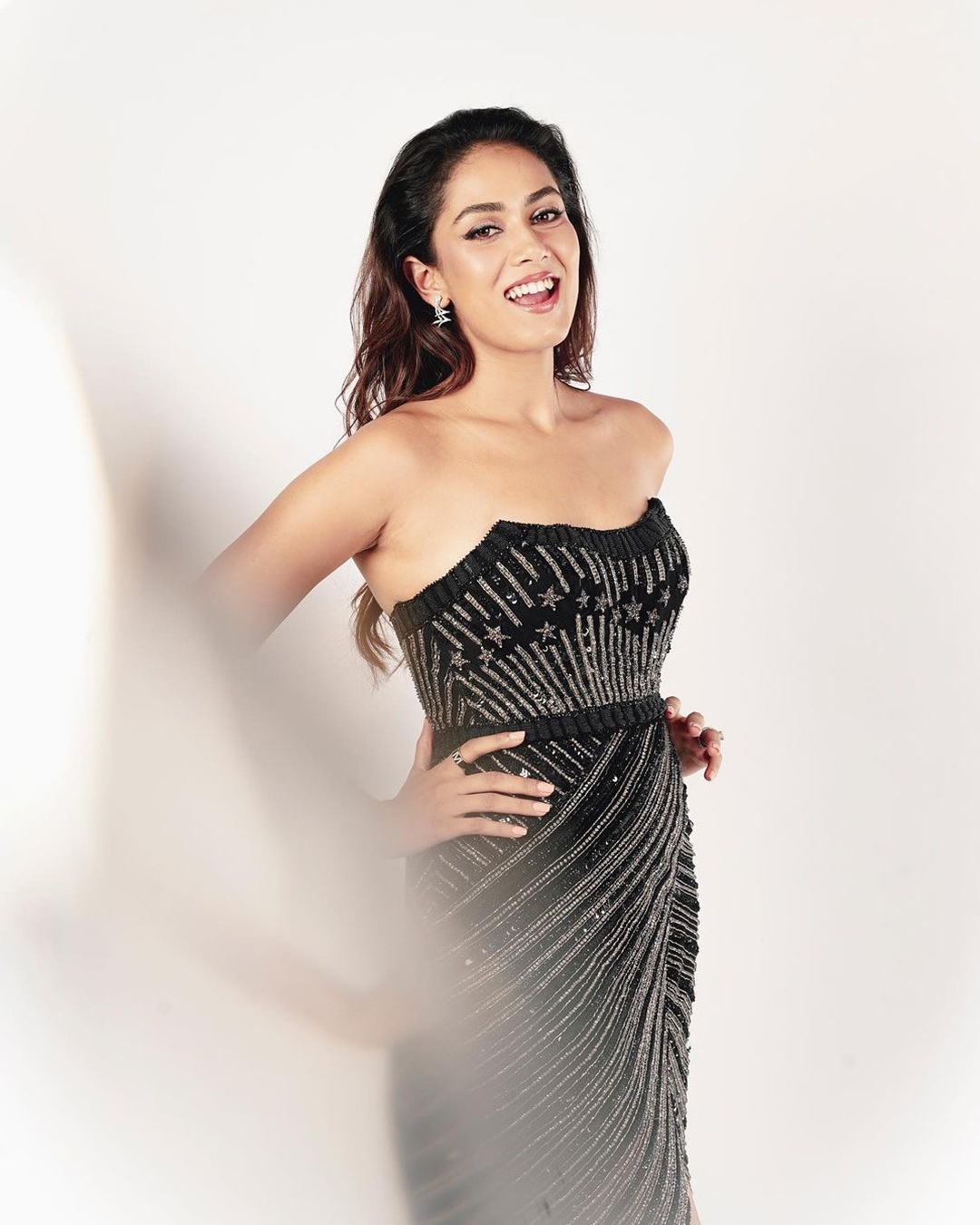 Mira Rajput Kapoor looked jaw-dropping in FALGUNI SHANE PEACOCK's custom-made off-shoulder, fitted dress with astral and stardust motifs for an event. An array of sequins, crystals and beads were adorned on the motifs to add an understated shimmering effect. 
Tahira Kashyap Khurrana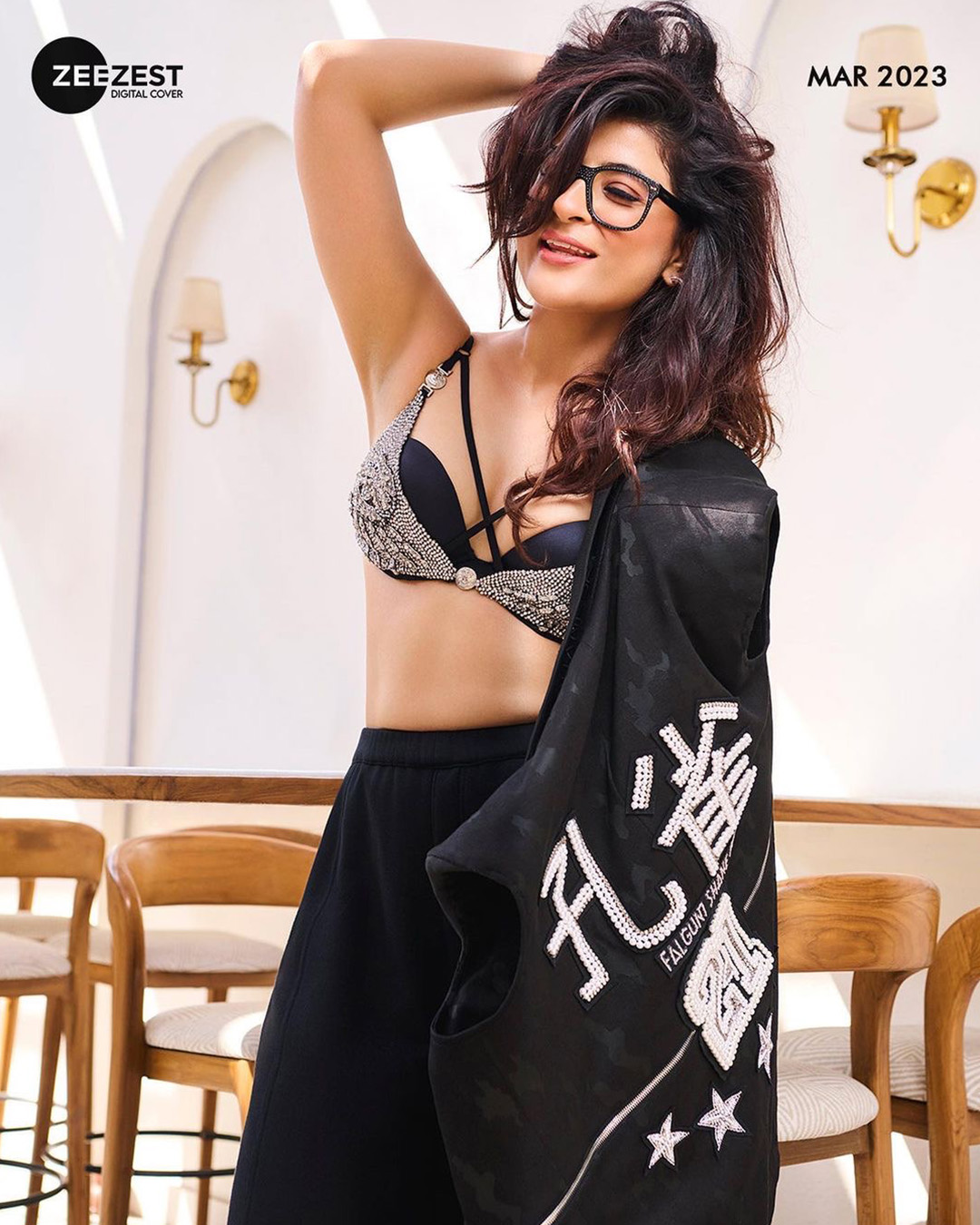 Statement maker Tahira Kashyap Khurrana was seen gracing a cover magazine in FALGUNI SHANE PEACOCK's trendsetting 'fits. For the first look, Kashyap-Khurana was seen embracing a crystal-encrusted bralette with a sleeveless fleece jacket with pearl and rhinestone patchwork put together alongside a pair of black trousers.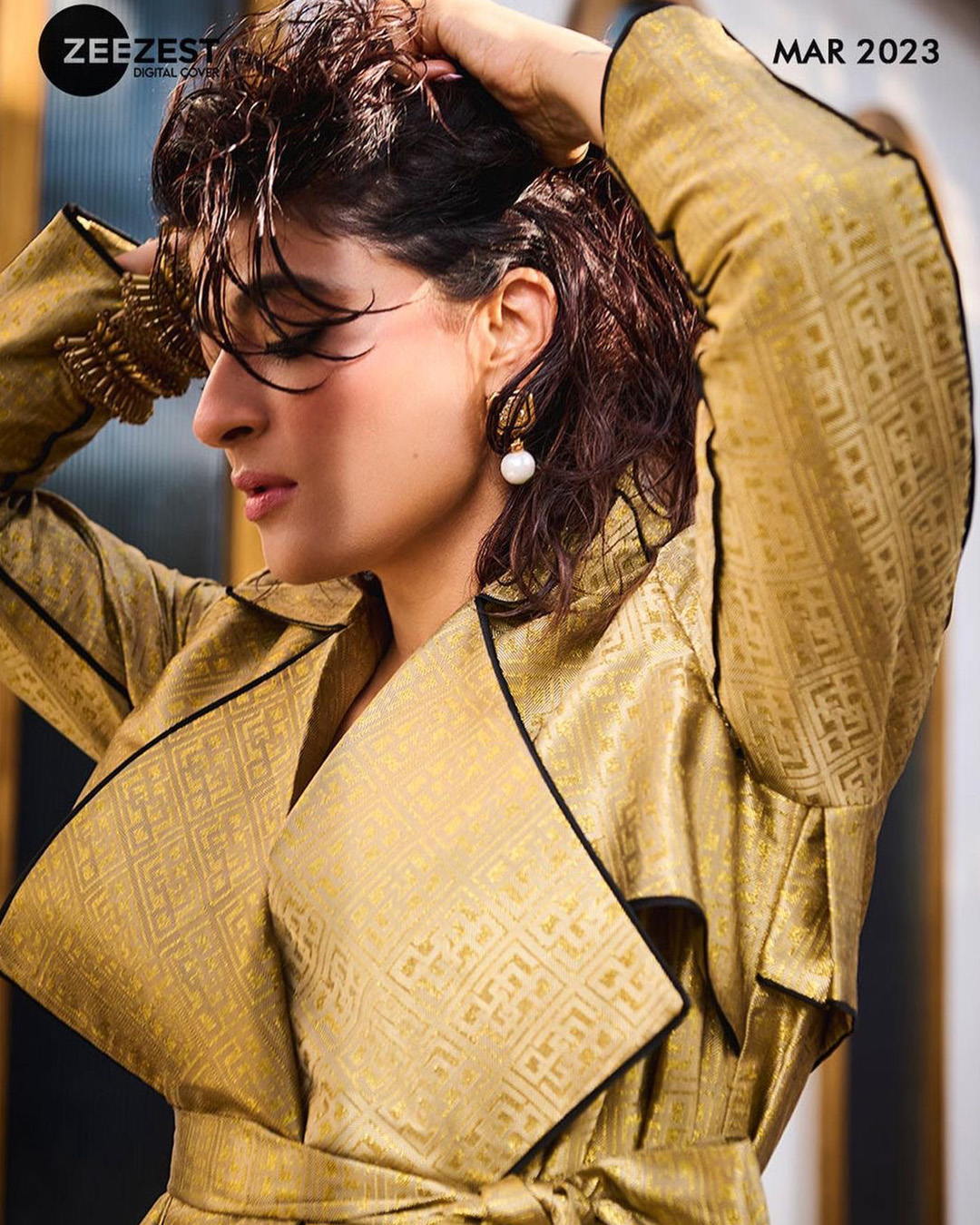 For the second look, she was seen sporting a golden, FSP-monogrammed wrap-trench coat. 
Summiyya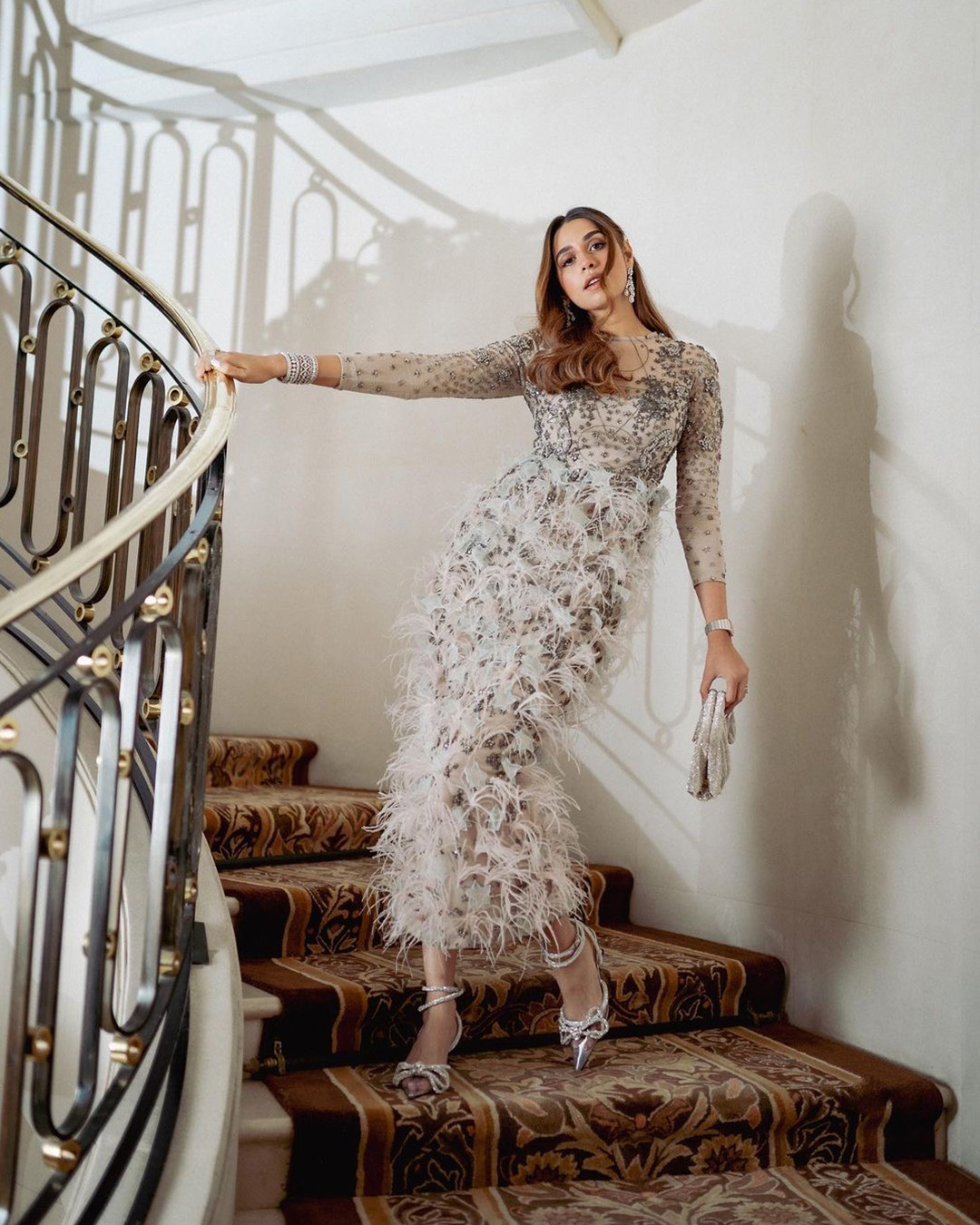 Summiyya of House of Misu was seen in an elevated style in FALGUNI SHANE PEACOCK's custom-made beige and cloudy grey long dress with astral motifs accentuated with feather details.