With over 15 years of glorious presence, luxury designer label Falguni Shane Peacock has carved its eminence in the niche of designer ethnic Indian couture. Sported by a number of Indian celebrities including A-list actors like Aishwarya Rai Bachchan, Priyanka Chopra, Disha Patani, Janhvi Kapoor, among many others, the label is known for its innovative conceptualization in creating couture. Their authentic notion on ethnic Indian couture and the bold rationale in their artistry reflects eloquently in their creations. The same has led to the designer label being favored by a number of global icons like Beyoncé, Paris Hilton, Kim Kardashian and the likes.
Along with couture weeks and fashion weeks, the designers also unravel their creations via fashion magazine, The Peacock Magazine. The print and digital fashion magazine demonstrates the nuances of luxury lifestyle and travel, latest trends in fashion, travelogues for masses consumed by wanderlust, spotlight on exceptional artists, etc.
In the pandemic's multifaceted aftermath, one was the virtual broadcast of major events around the world. Ensuing this phenomenon, India saw its first-ever digital fashion week in 2020. Depicting their ingenious creations via a fashion film, Falguni Shane Peacock featured Bollywood actor Shraddha Kapoor as their showstopper. Letting her deep caramel, glossy waves down, the actor sported an ethereal red bridal Lehenga, decked with sequins and tassels by the designers.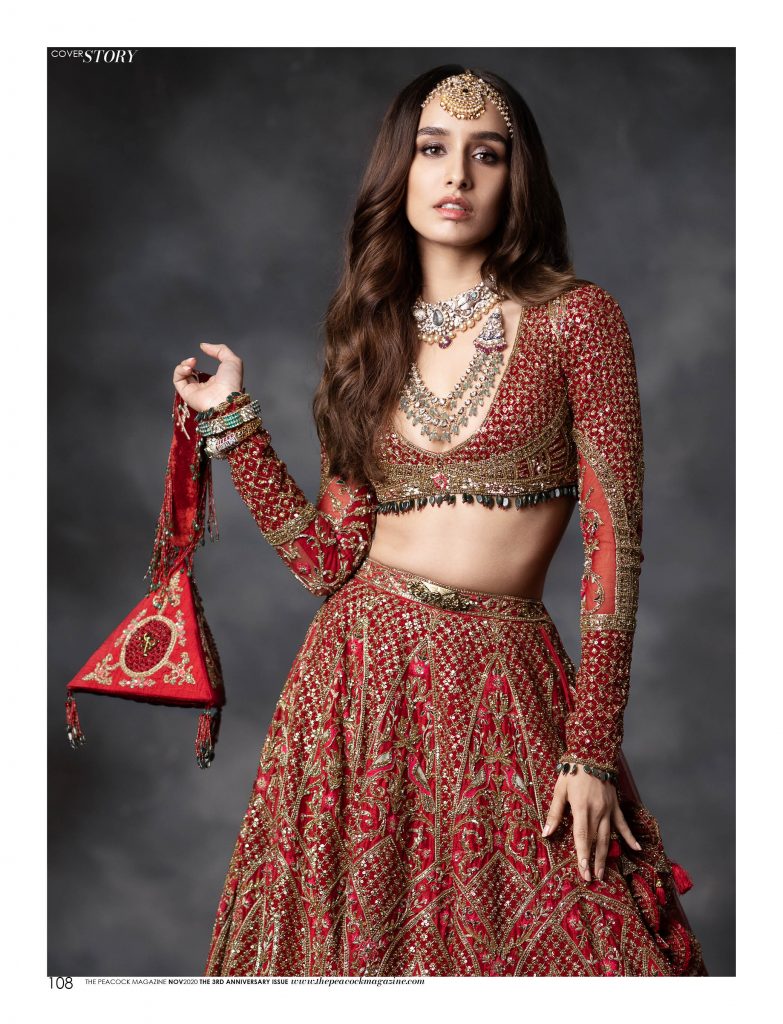 The actor also graced the cover of The Peacock Magazine showcasing a bejeweled silver Lehenga replete with sequins.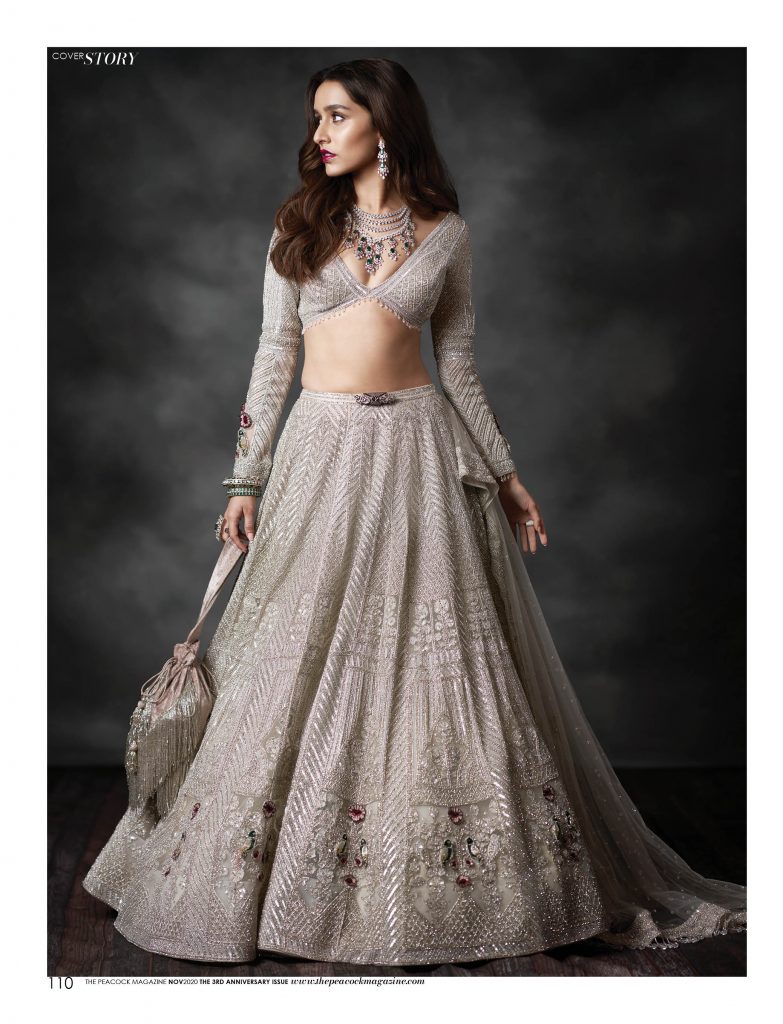 The digital fashion week is definitely a step forward in embracing the technological future in fashion but we would be remiss if we did not look back at the buoyant energy and thump of roaring applause of the past fashion weeks. So, here are all the times when the stars walked for Falguni Shane Peacock as showstoppers.
Kareena Kapoor turned showstopper for Falguni Shane Peacock at the India Couture Week, 2018 sporting an elaborate handcrafted India couture week-golden Lehenga set bearing statement feather details.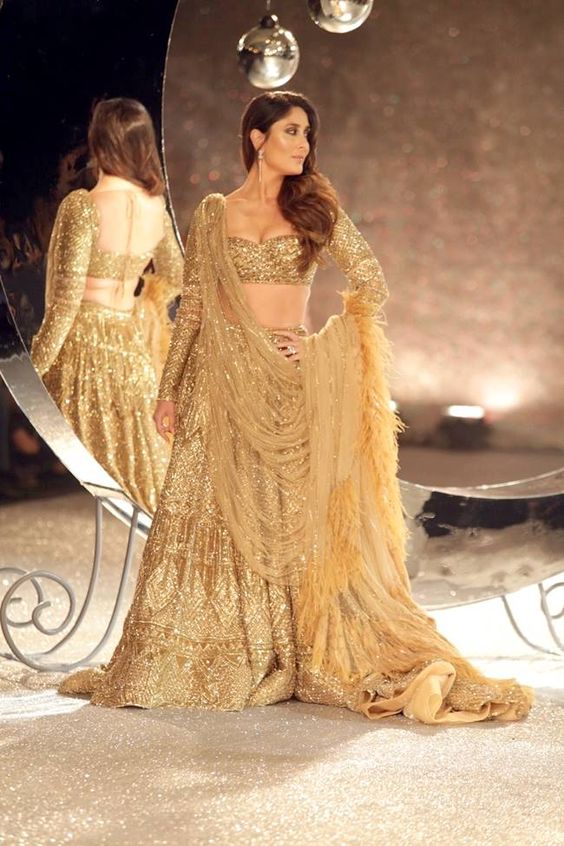 Sara Ali Khan dazzled the runway as the showstopper for Falguni Shane Peacock's India Couture Week, 2019 show in a bespoke Falguni Shane Peacock ivory Lehenga set.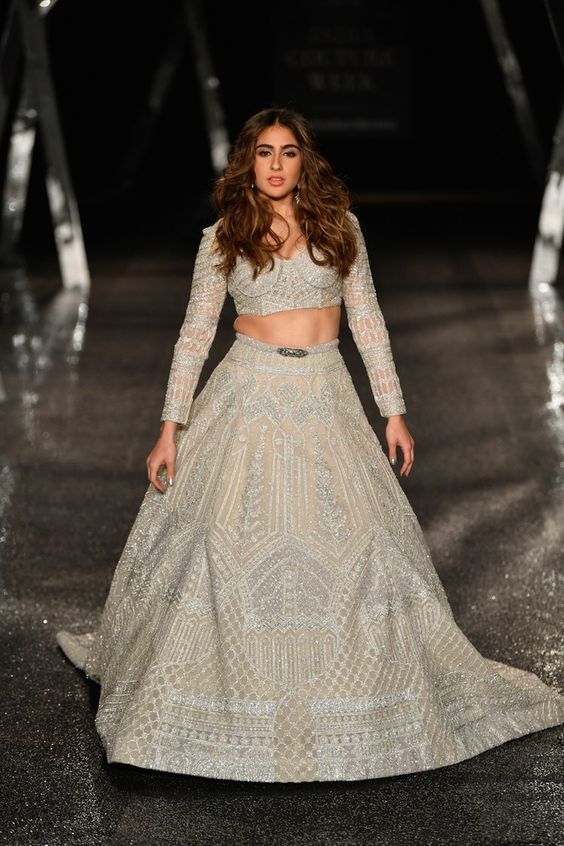 The newcomers have already proven their mettle via their performances in the first film. Ishaan Khattar, along with his Beyond The Clouds co-star Malavika Mohanan, ended the Bombay. Times Fashion Week, 2018 for Falguni Shane Peacock in an ivory ethnic Sherwani and Lehenga set.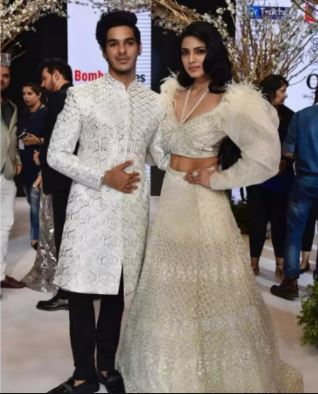 Athiya Shetty and Sooraj Pancholi ravished the ramp as showstoppers for Falguni Shane Peacock in an alluring sequined black gown and velvet Bandh Gala at the BMW Bridal Fashion Week, 2015.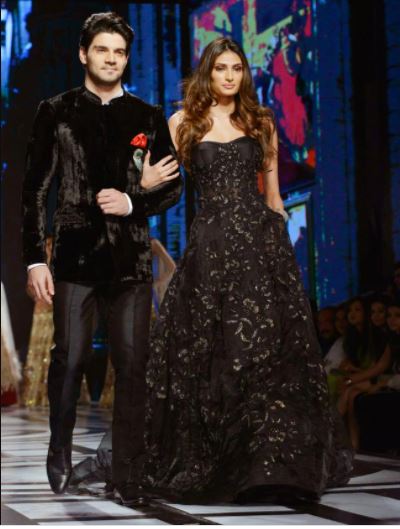 Arjun Kapoor turned showstopper for the designers at the Blender's Pride 2016 Fashion Tour in Bengaluru in a suave black Falguni Shane Peacock Sherwani.
Yami Gautam slayed one-sided, asymmetrical short dress doused in quirky printed in this Lotus Makeup India Fashion Week Spring/Summer, 2020.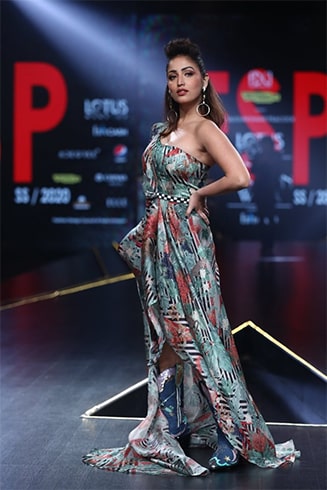 Jacqueline Fernandez turned showstopper at the Blender's Pride Fashion Tour, 2017 for Falguni Shane Peacock in a bespoke Falguni Shane Peacock sequined evening gown with a high slit.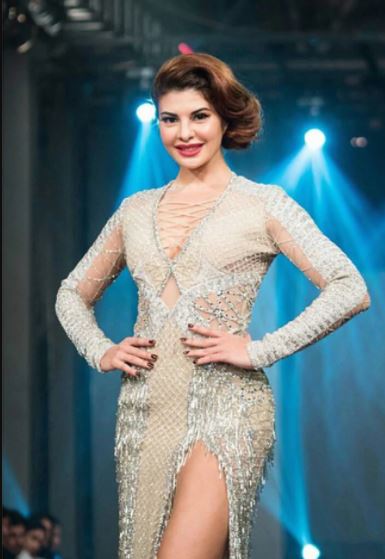 At the Lakme Fashion Week Summer/Resort 2018, Falguni Shane Peacock unveiled their men's collection in an ultra-glamorous style including Sonakshi Sinha and Karan Johar. She turned heads as the showstopper sporting fluid pants, embroidered black jacket and a bralette.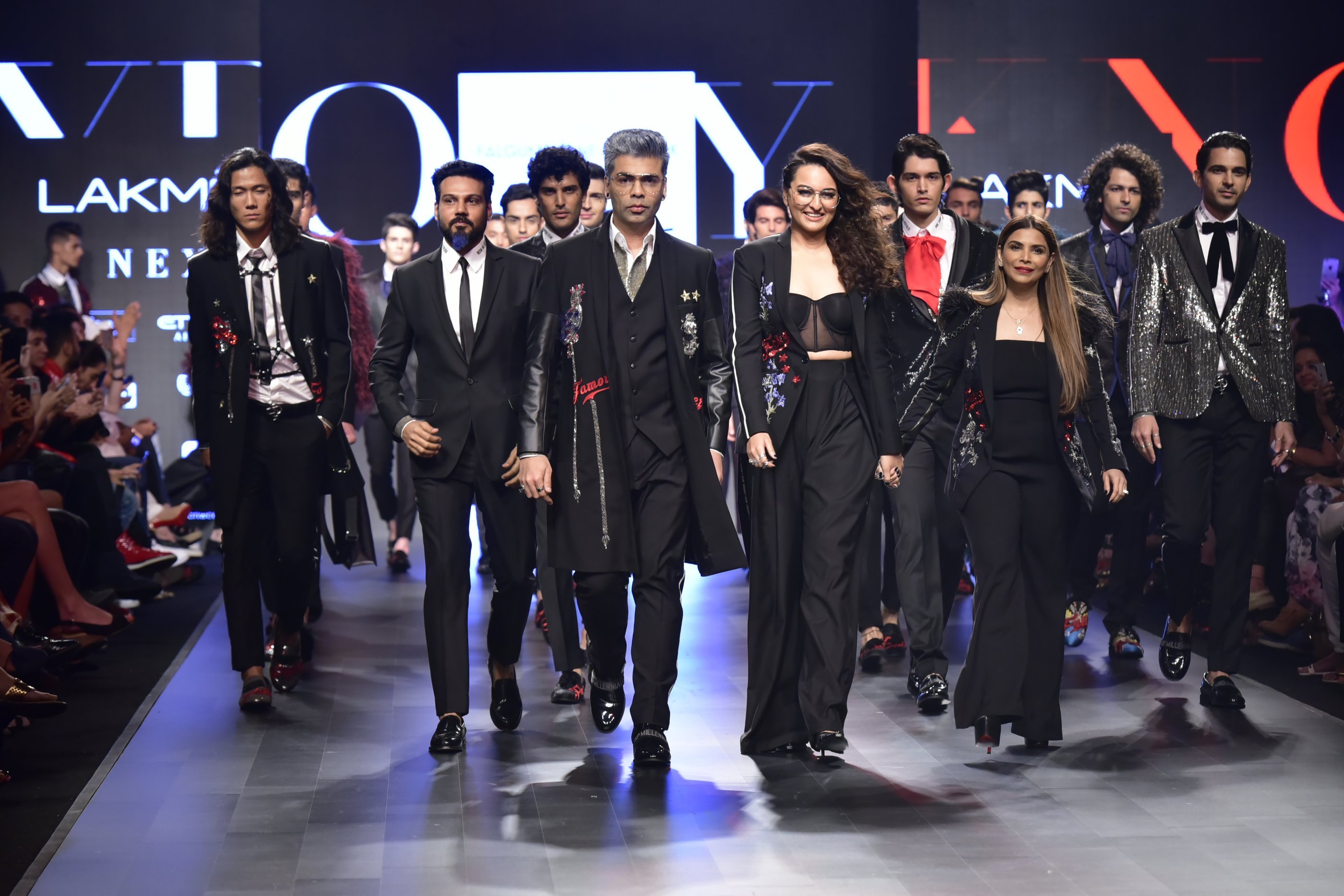 Wearing his statement fiery silver and unruffled hair, the filmmaker and producer strutted down the runway as showstopper for the designers in an embellished black and silver long jacket, waist-coat and pants with white side-stripes.