It's not just between action and cut that Mrunal Thakur shines the brightest. The red carpets are witnessing her timeless reign, too. Her debut at the 76th Annual Cannes Film Festival 2023 in FALGUNI SHANE PEACOCK is a testament to her long and magnificent run. 
The Cannes film festival is a treat to film and fashion lovers, across the globe. It is no less than a fashion show that immediately sets social platforms in motion. From everything that's trending to witnessing the biggest fashion moments—here's an event aimed to celebrate movies but one that ensures to serve the world of fashion well, too. And the debutant Mrunal Thakur in FALGUNI SHANE PEACOCK made sure the hype was well served. 
Mrunal Thakur x FALGUNI SHANE PEACOCK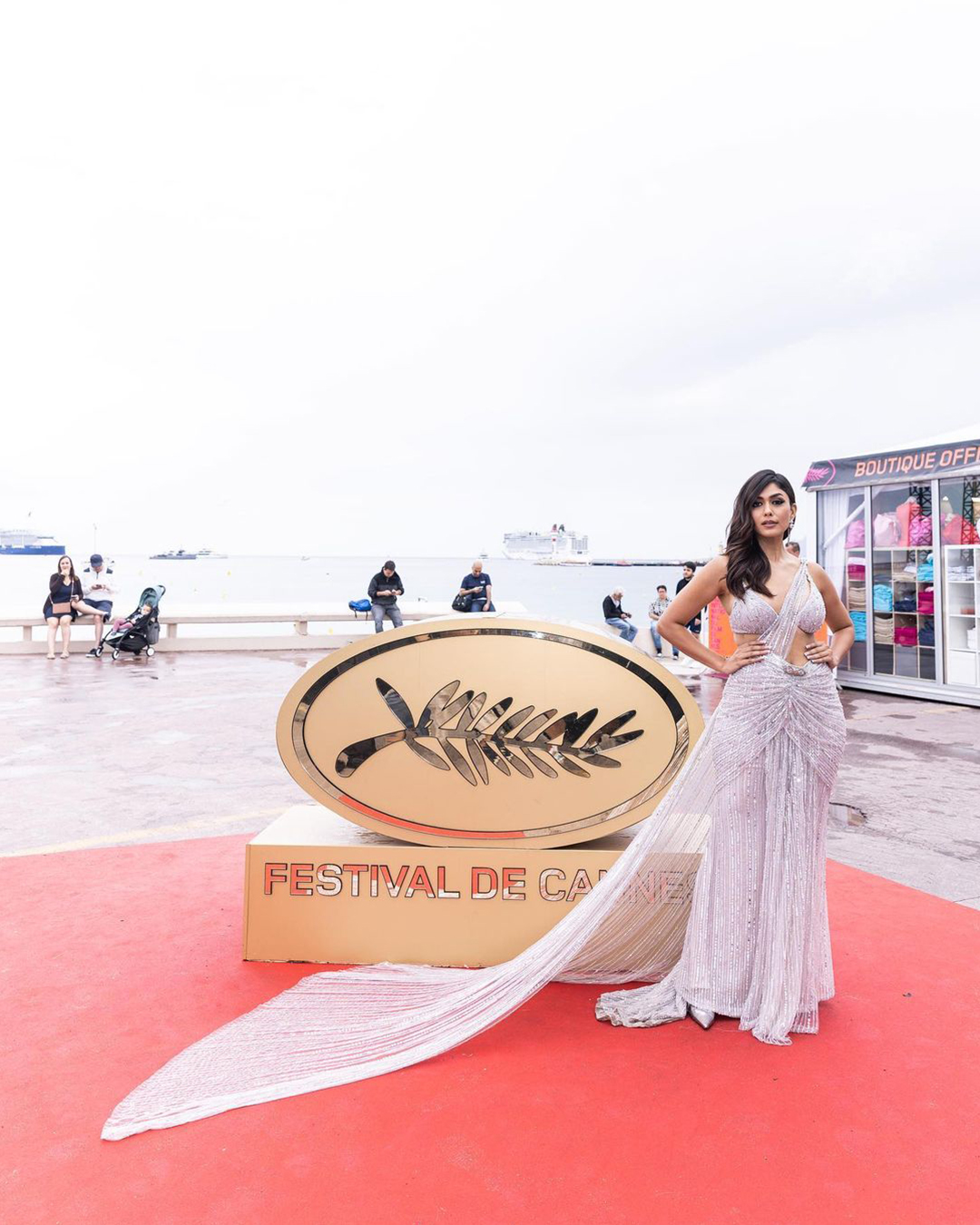 Thakur was seen sporting a custom saree-gown by FALGUNI SHANE PEACOCK that seamlessly combined the grace of a saree with the modernity of a gown. The saree-gown featured pleats in the front that were skillfully crafted to mimic the traditional draping of a saree. The flattering silhouette added a touch of sophistication to the overall look.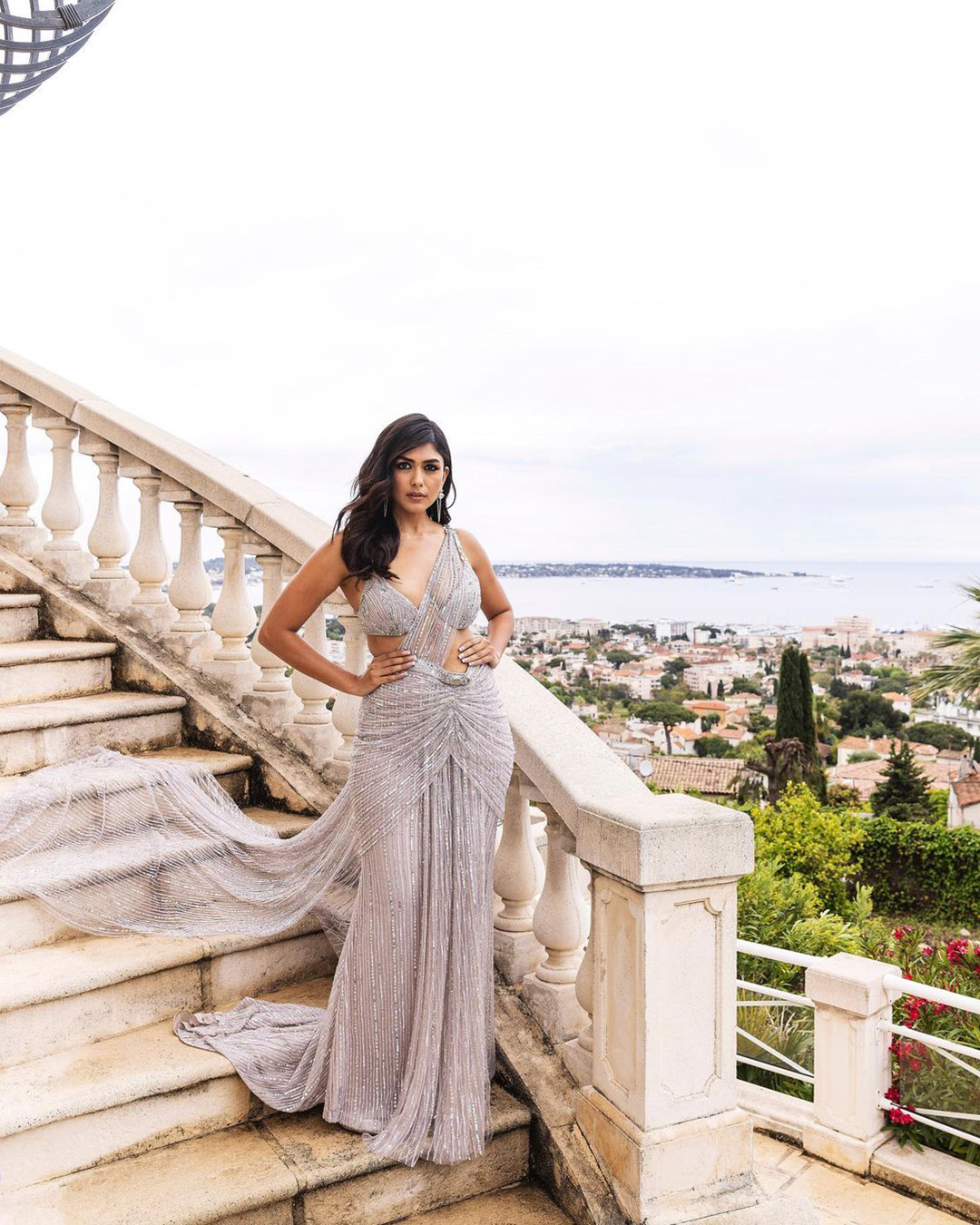 The gown's short trail brought the necessary drama to show, while the drape over the shoulder created an enchanting and dreamy effect. Crafted with meticulous precision, the intricate silver threadwork details evoked the shimmering elegance of traditional Indian craftsmanship, paying homage to India's rich textile heritage. 
To further elevate the gown's glamour and opulence, Swarovski stones and crystals were thoughtfully incorporated as embellishments.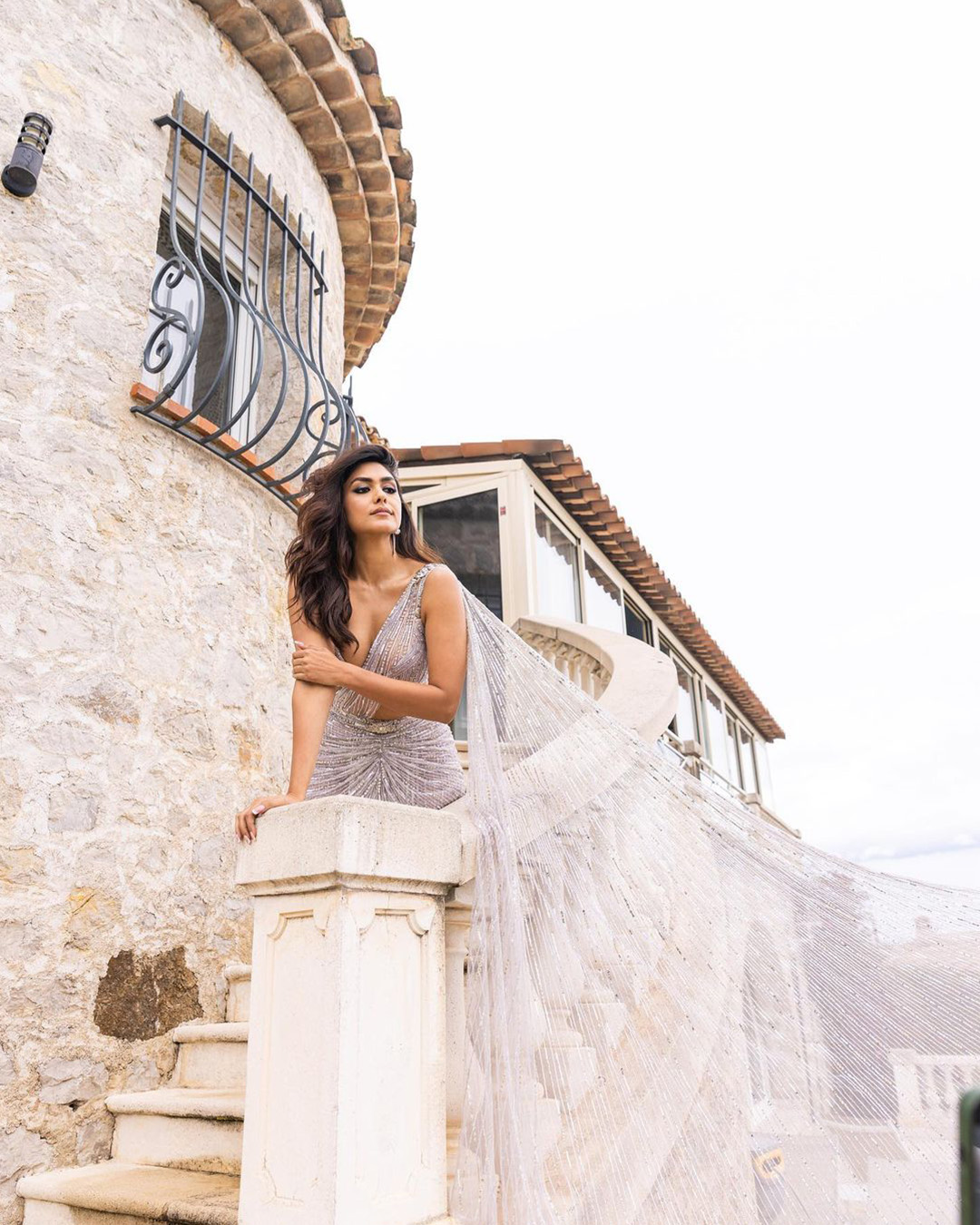 The ensemble was paired with a bralette-style blouse that added a contemporary twist to the traditional silhouette. This juxtaposition of modern and traditional elements created a seamless fusion of cultures that represented the evolving nature of fashion and the brand's spirit of innovation. 
The signature FSP buckle served as a distinctive detail, showcasing the brand's commitment to exquisite craftsmanship and attention to detail. It added a touch of sophistication and served as a symbol of the designer's vision.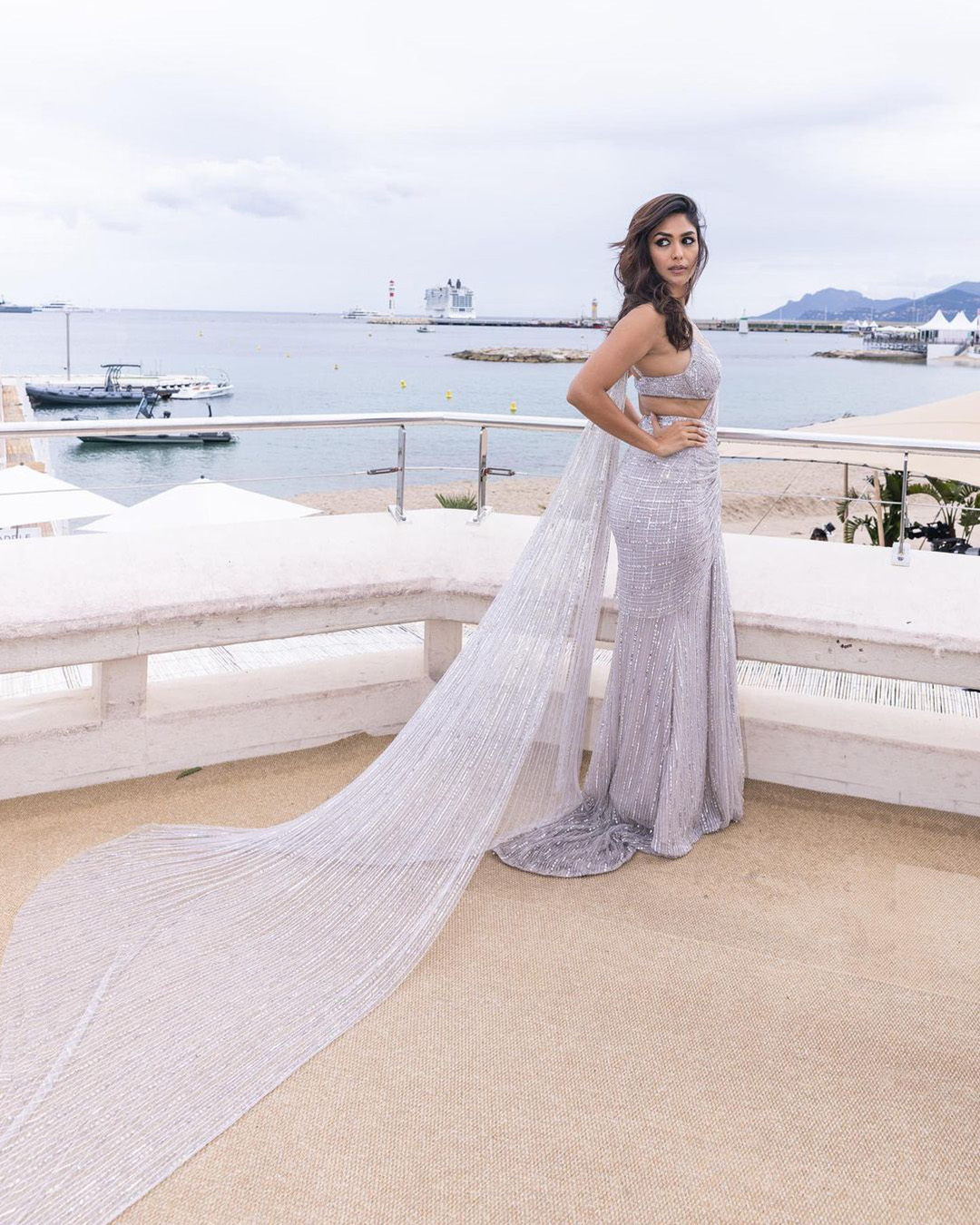 Thakur alongside FALGUNI SHANE PEACOCK made an appearance at the Cannes Film Festival 2023 in collaboration with Grey Goose. 
Stay tuned to know everything that glammed the Cannes Film Festival 2023 in a spirit like never before. FALGUNI SHANE PEACOCK are sure to surprise you with the best of fashion.