As fashion continues to evolve, one trend that has stood the test of time and remained a timeless classic is the bomber jacket. With its versatile nature and ability to effortlessly blend style and functionality, the bomber jacket has earned its place as a go-to outerwear option for any occasion.
Men, who have traditionally had limited styling and clothing options, have now found a clothing staple that elevates every look—the designer bomber jacket. Bomber jackets for men have become a vital wardrobe essential due to their timeless style, versatility, seasonal adaptability, functionality, and endless styling options. Whether you're aiming for a classic or contemporary look, investing in a quality bomber jacket ensures that you have a reliable and fashionable piece that can elevate your style for years to come.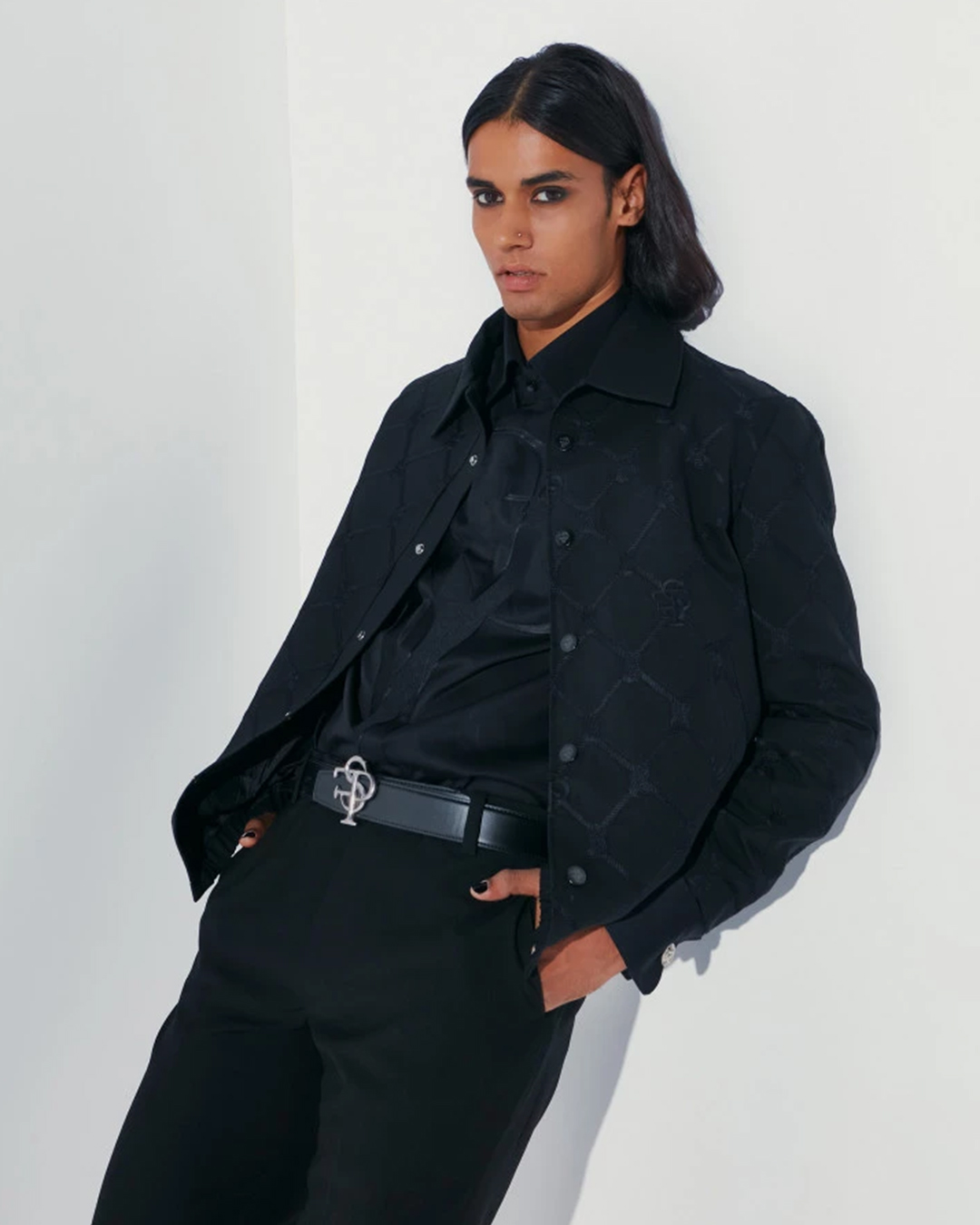 Recognizing the needs of the current generation, FALGUNI SHANE PEACOCK offers impressive options for fashionistas to explore and discover their true style in their coveted collection of designer bomber jackets for men. Scroll down to witness the magic of style and perfection that sets the tone for the new era. These classic men's bomber jackets are sure to add a dollop of sophistication to your wardrobe.
Best bomber jackets for men by FALGUNI SHANE PEACOCK:
Black bomber jackets for men: 
Cenda embellished fleece jacket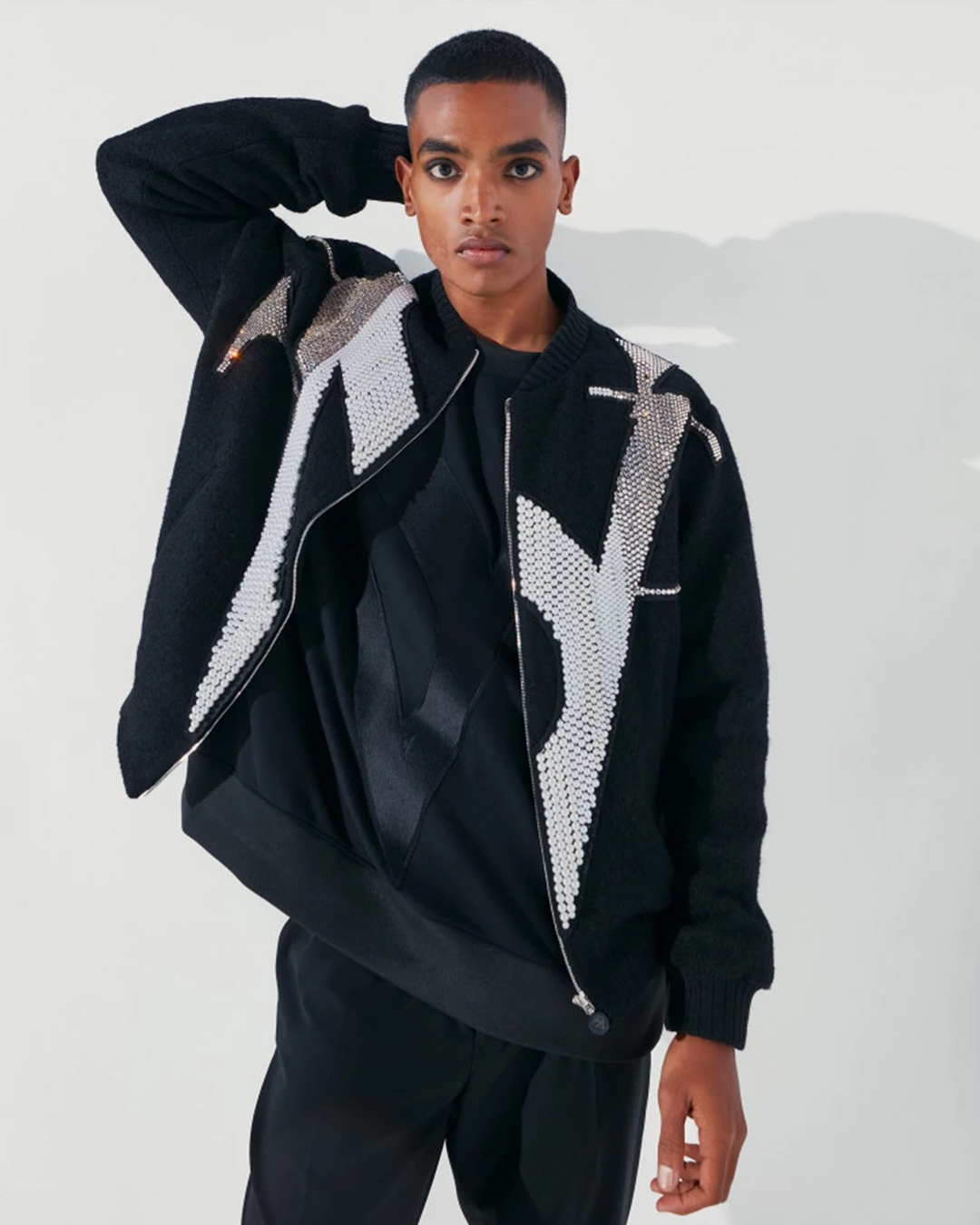 Mesh-mash bomber jacket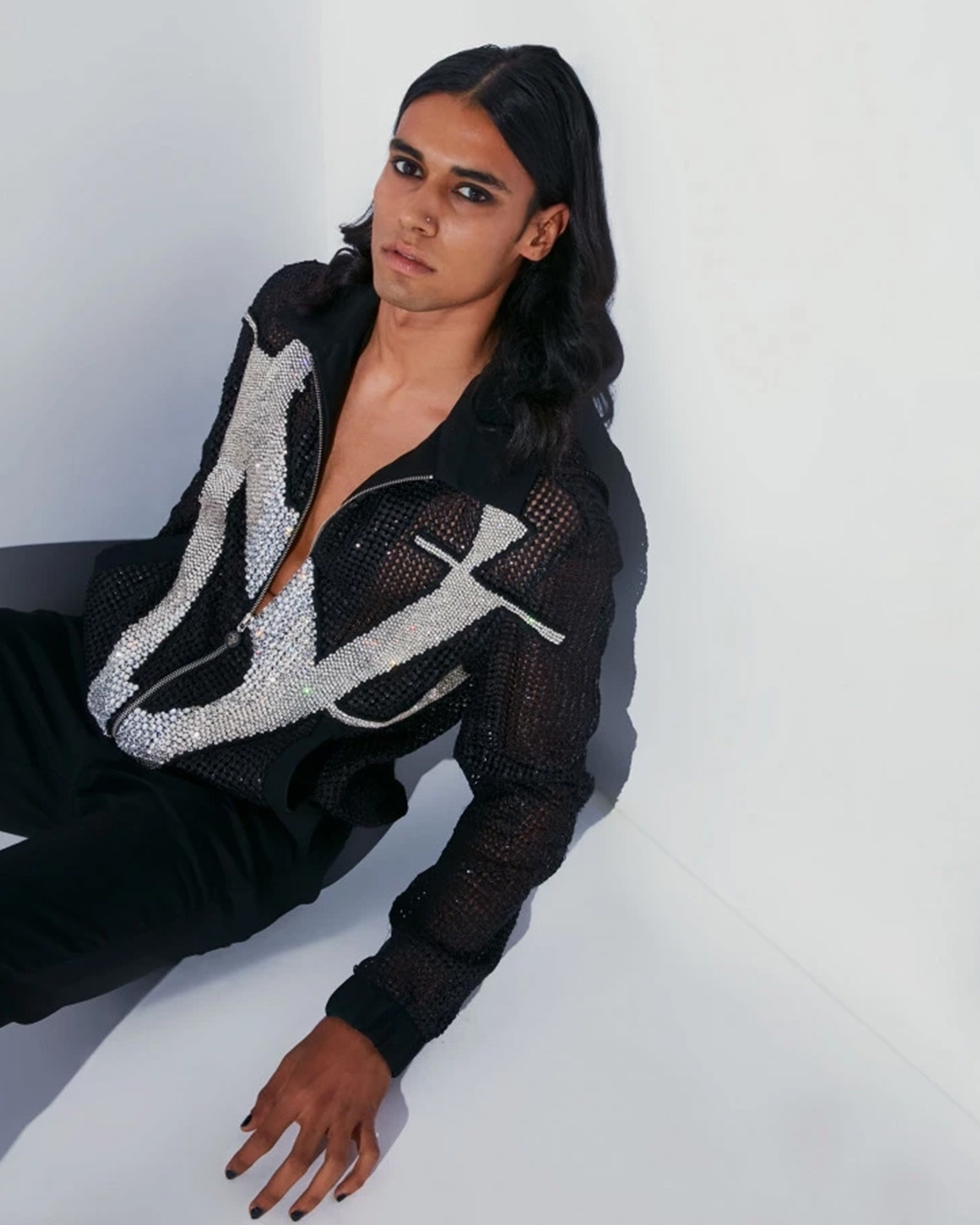 Classic tweed monogrammed jacket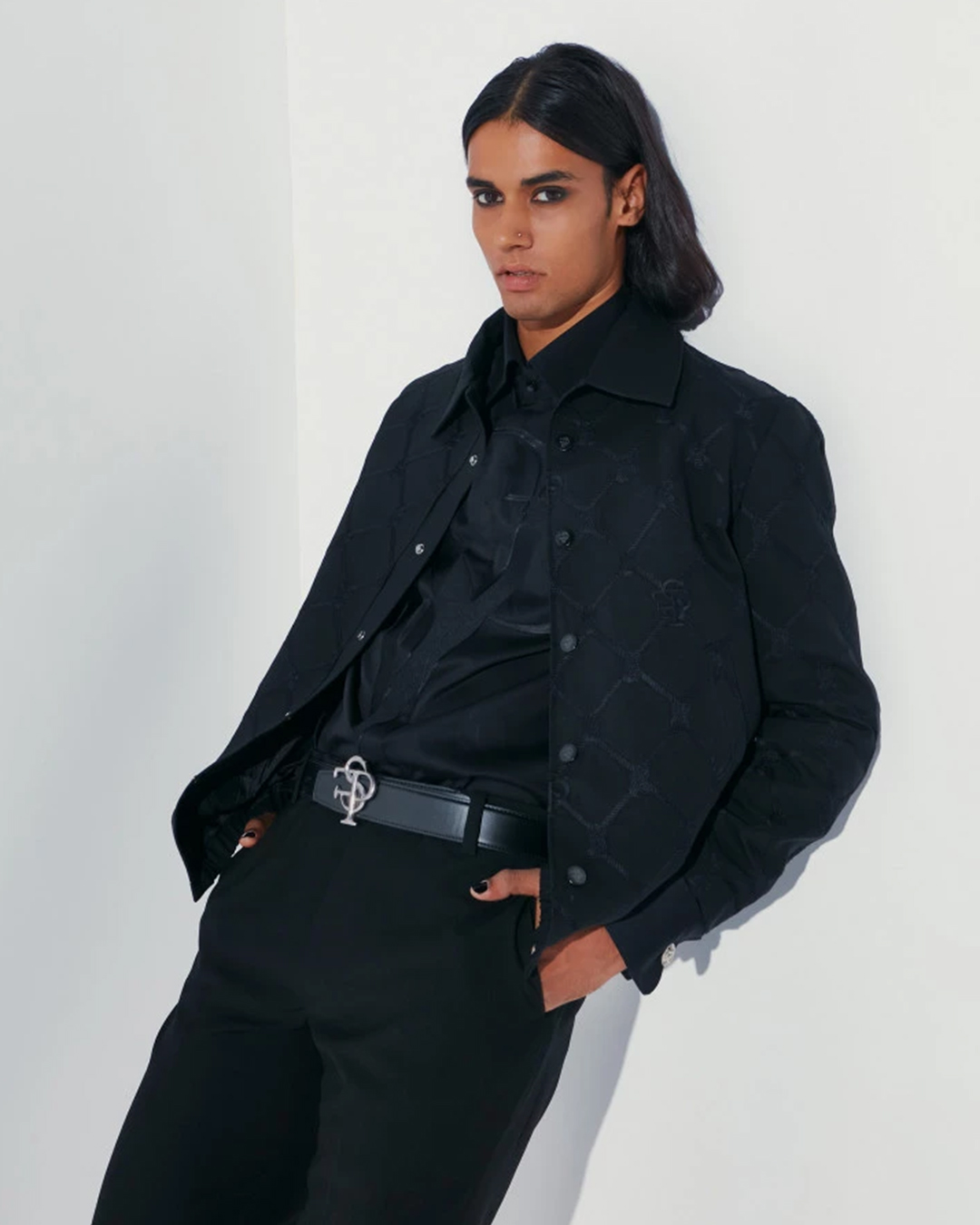 FSP monogrammed black bomber jacket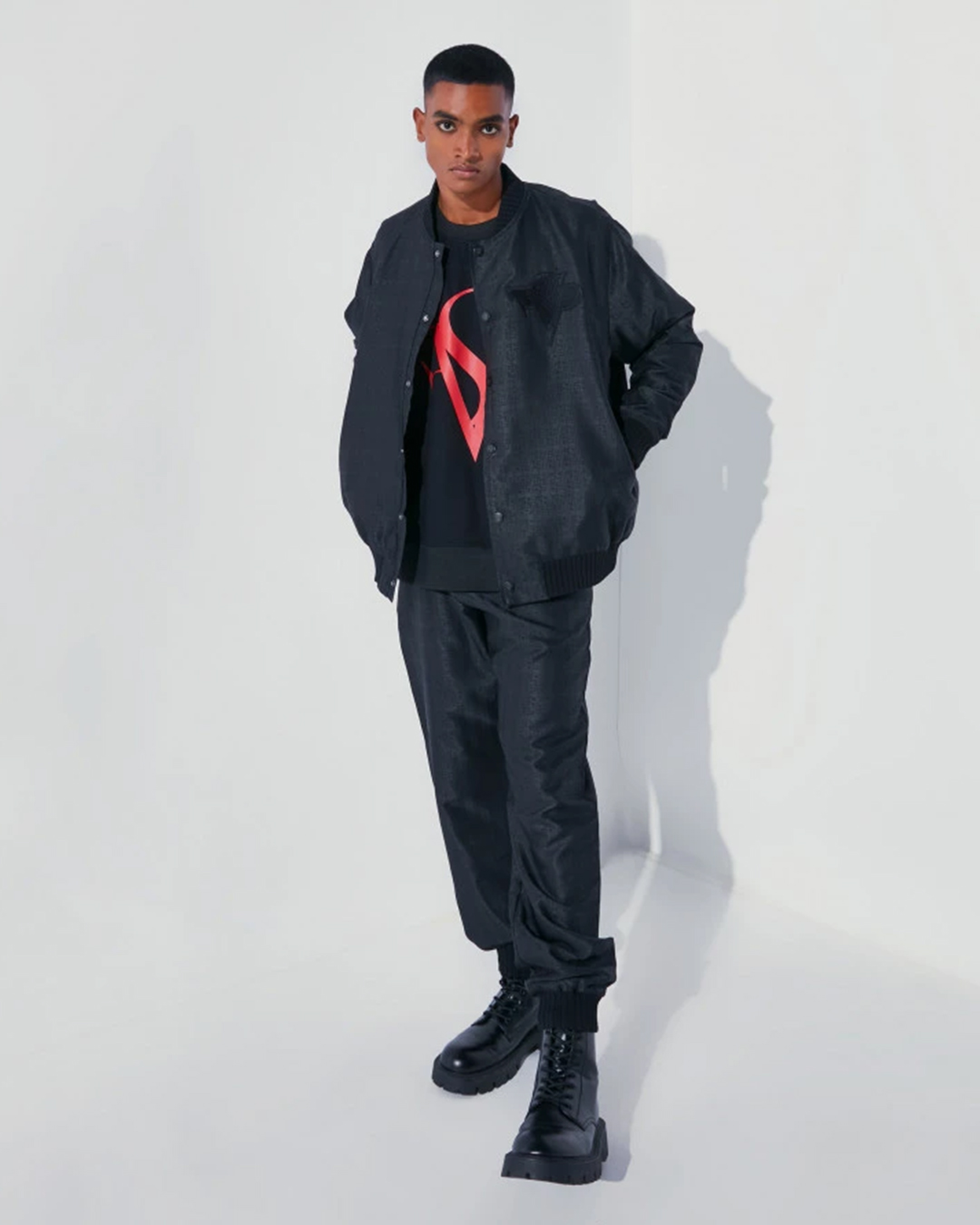 Texturised FSP monogrammed jacket 
Blue bomber jackets for men: 
FSP-monogrammed denim jacket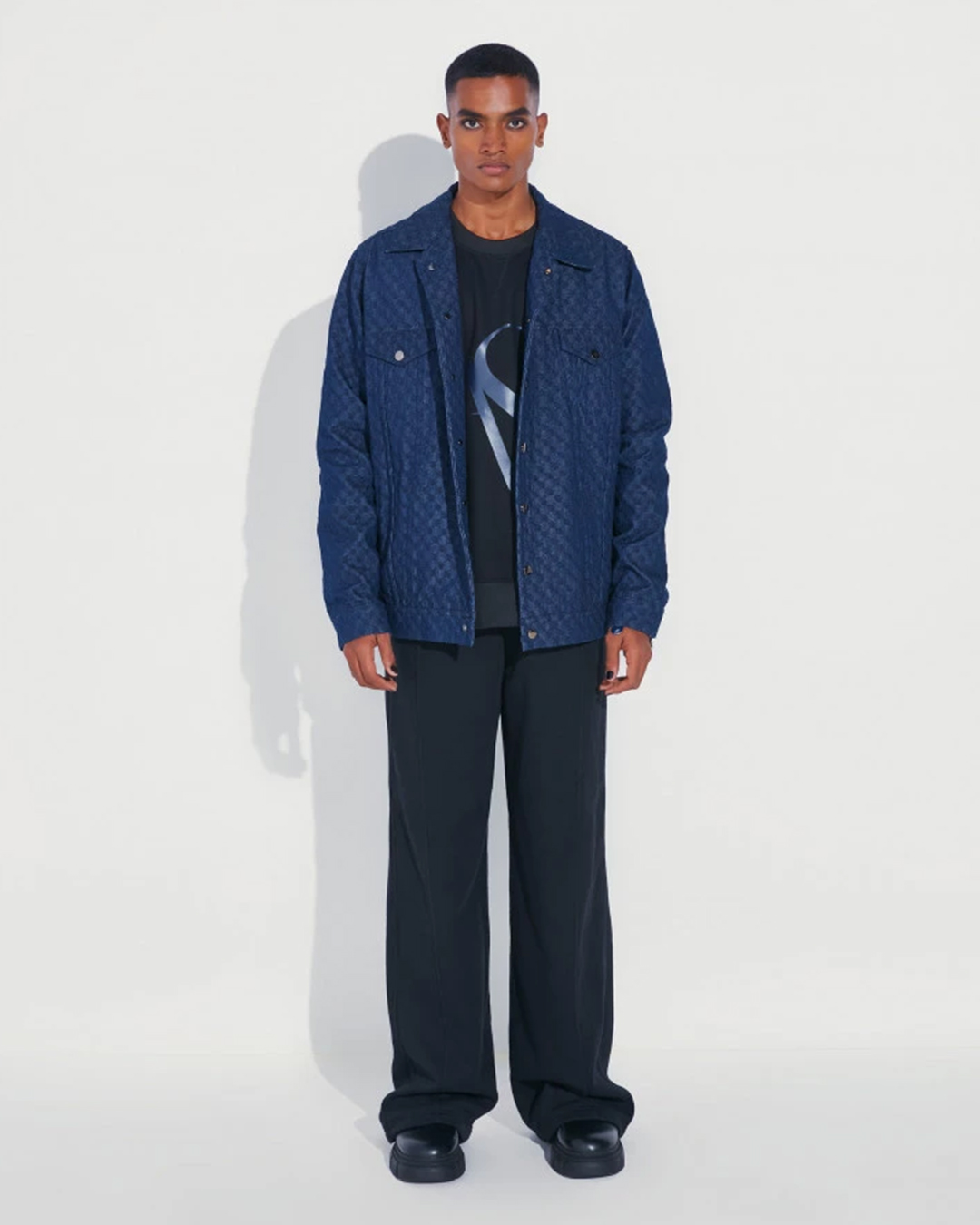 FSP-monogrammed blue bomber jacket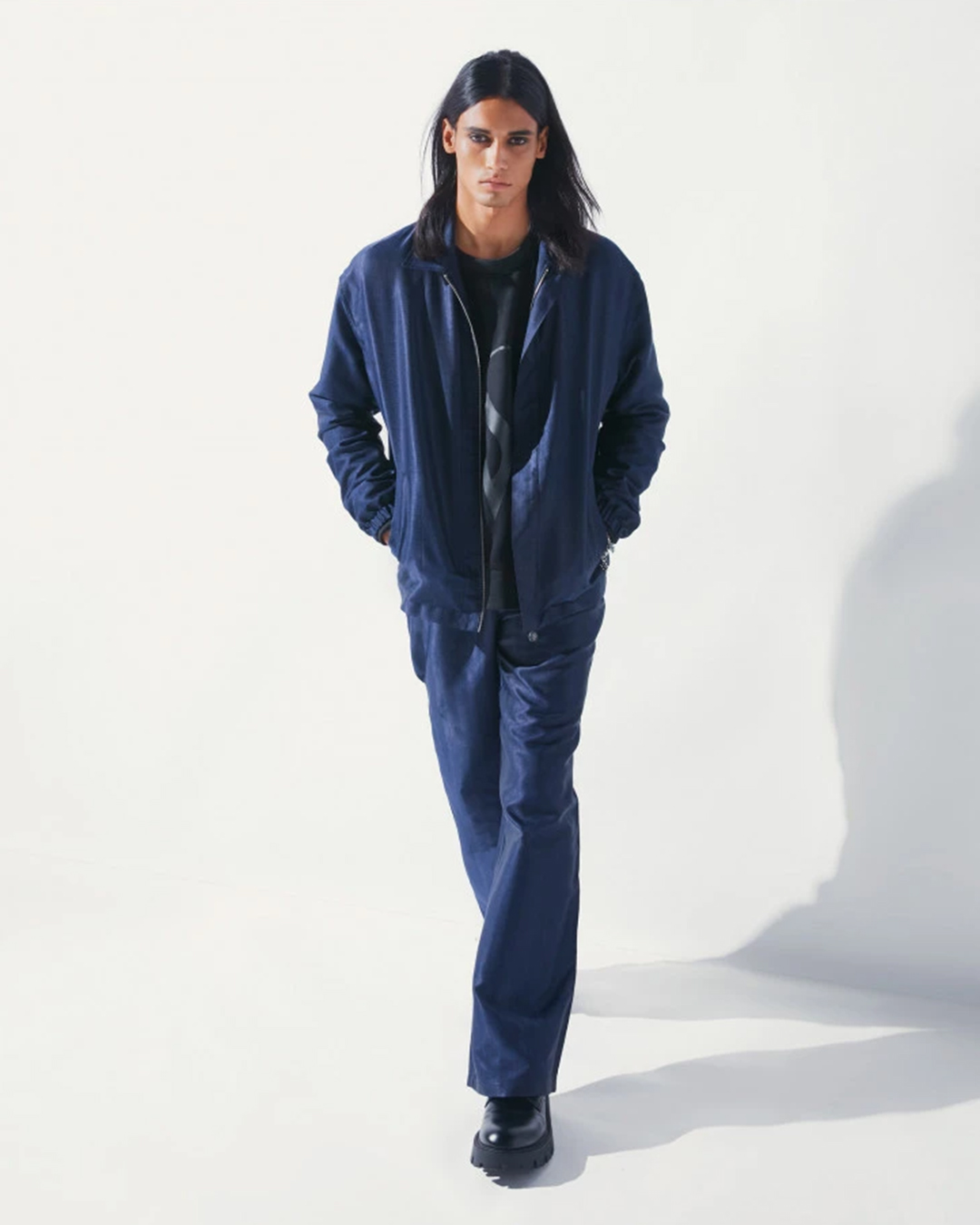 Grey bomber jacket for men:
FSP-monogrammed grey bomber jacket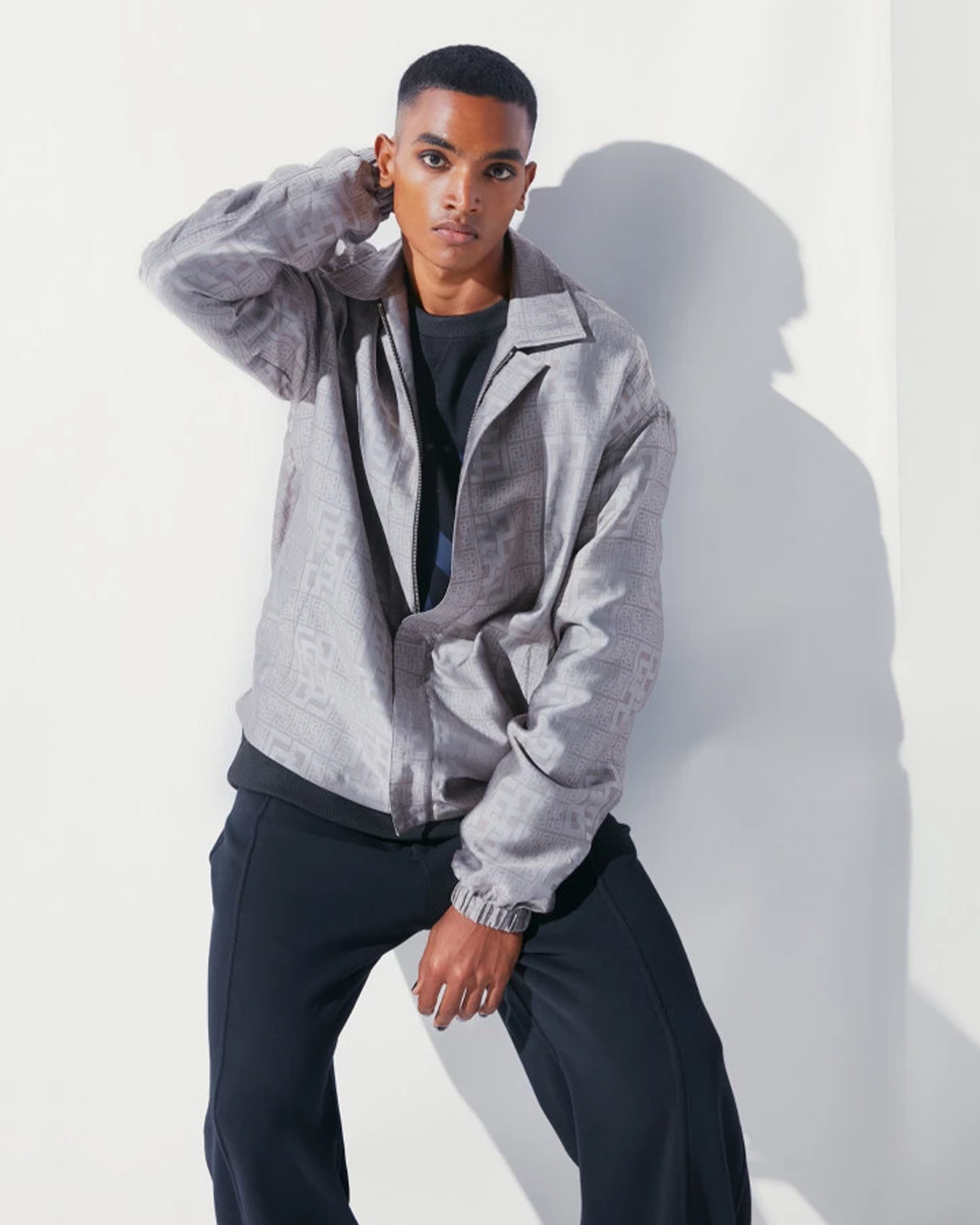 Green bomber jacket for men:
Geometric pattern rogue jacket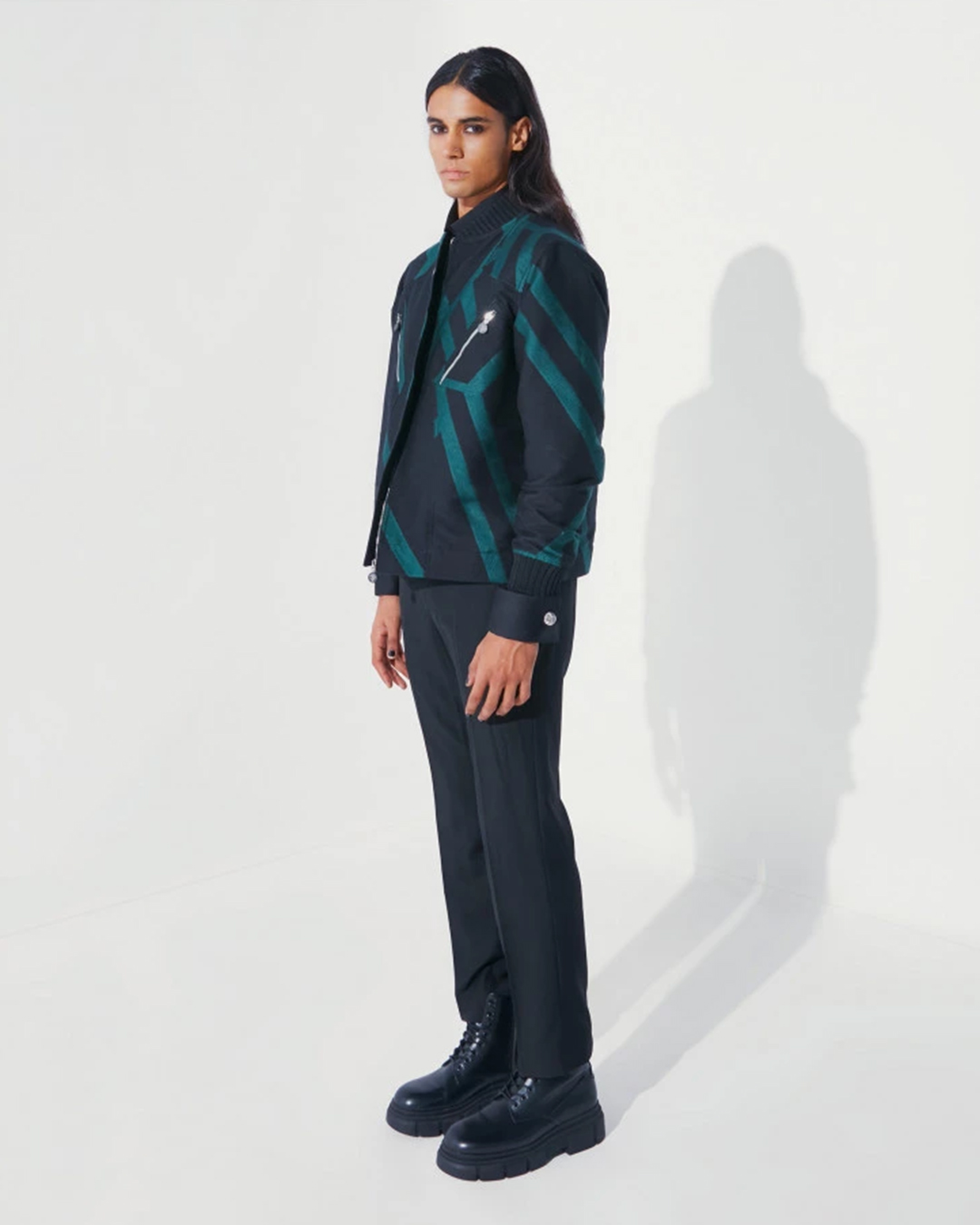 Styling tips for designer men's bomber jackets by FALGUNI SHANE PEACOCK: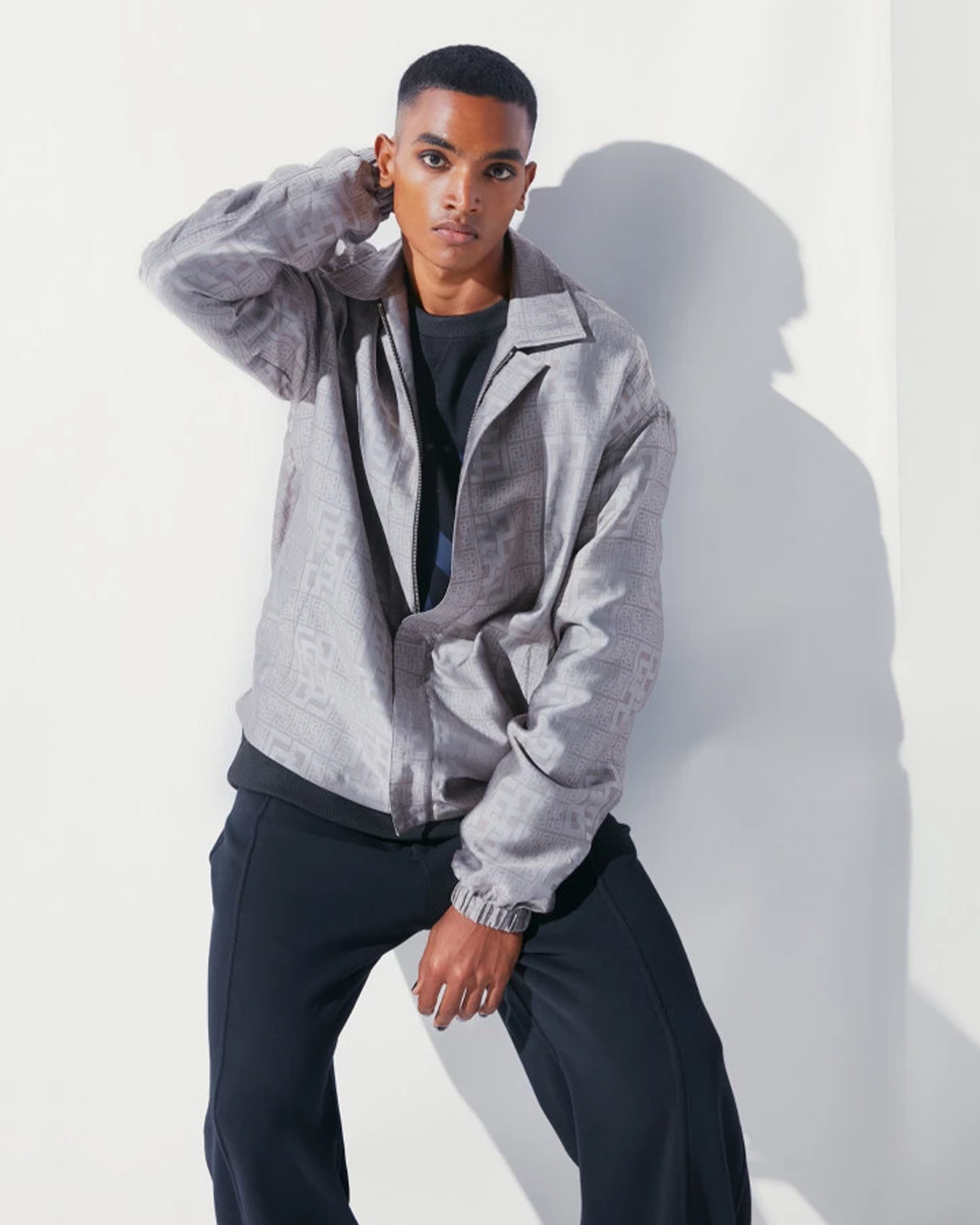 Styling designer bomber jackets for men can elevate your overall look and create a stylish and trendy outfit. Here are some of the best ways to style designer bomber jackets:
Pair your bomber jacket with a plain white T-shirt or a graphic tee.

Combine it with a pair of slim or skinny jeans for a sleek look.

Finish off the outfit with clean sneakers or boots.
Wear a button-down shirt with a bomber jacket for a more refined look.

Opt for chinos or tailored trousers instead of jeans.

Complete the outfit with dress shoes or loafers.
Experiment with layering by wearing a sweater or a hoodie underneath the bomber jacket.

This adds depth and texture to your outfit, especially during colder months.

Pair it with jeans or chinos and finish with boots or sneakers.
Create a sleek and minimalist look by opting for a monochrome colour scheme.

Choose a black bomber jacket for men and pair it with a black or white T-shirt.

Wear black slim-fit jeans or trousers and complete the outfit with black or white sneakers.
Combine your bomber jacket with athletic-inspired pieces.

Pair it with joggers or sweatpants for a sporty vibe.

Add a hoodie or sweatshirt underneath for extra comfort.

Finish the look with trendy sneakers or athletic shoes.
For a more sophisticated and fashion-forward look, layer your bomber jacket over a blazer.

Choose a slim-fit blazer in a complementary colour.

Wear it with tailored trousers and dress shoes to create a unique blend of casual and formal styles.
Remember, the key to styling the best bomber jackets for men is to keep the rest of your outfit relatively simple and let the bomber jacket be the statement piece. Experiment with different colours, textures and layering options to find the style that suits you best.
Frequently asked questions about designer bomber jackets for men: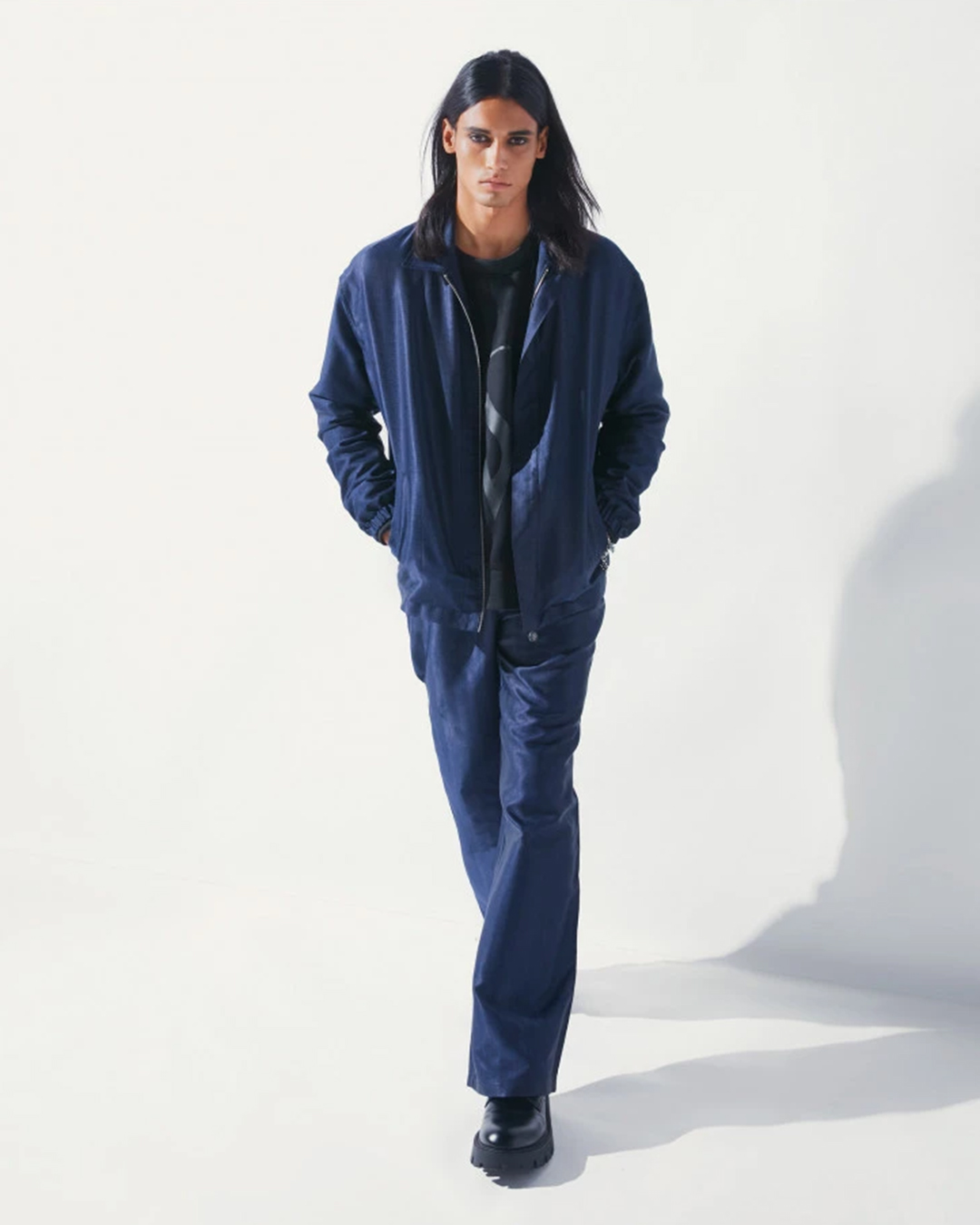 What is a designer bomber jacket?
A designer bomber jacket is a stylish version of the classic bomber jacket. It is characterised by its waist-length, front zip closure, ribbed cuffs and hem and a defined neckline, usually in a ribbed or knitted fabric.
What is a bomber jacket used for?
Bomber jackets are not only a fashion statement but also a practical and versatile outerwear option. With their stylish appeal and functional design, they are suitable for a range of occasions and can easily enhance any wardrobe. Here are some prominent reasons the best bomber jackets for men by FALGUNI SHANE PEACOCK can be used for: 
Style and fashion

Practicality and functionality

Sports and athleisure

Casual and everyday wear
Are bomber jackets only for winter?
Bomber jackets for men are not exclusively limited to winter wear. While they can provide some level of warmth, bomber jackets are versatile enough to be worn throughout the year, including in seasons other than winter.
Are bomber jackets for men trending in 2023? 
Bomber jackets have been embraced by various fashion subcultures and have been seen on runways, in street style and in popular culture. They are appreciated for their versatility, functionality and ability to provide a cool and stylish edge to an outfit. So yes, bomber jackets or per-day designer bomber jackets for men are trending a lot in 2023. 
What is the difference between a jacket and a bomber jacket? 
The main difference between a jacket and a bomber jacket lies in their design and style elements. Here are some key distinctions:=
Silhouette

Collar and closure

Style and purpose
Can I wear bomber jackets for men with shirts?
Yes, you can definitely wear bomber jackets for men with shirts. In fact, pairing a bomber jacket with a shirt can create a stylish and versatile outfit.
What jeans go with bomber jackets? 
When it comes to pairing jeans with men's bomber jackets, several options can create stylish and complementary outfits. Here are a few jean styles that work well with the best bomber jackets for men by FALGUNI SHANE PEACOCK:
Slim or skinny jeans 

Straight-leg jeans 

Ripped jeans

Coloured or washed jeans 
Does a black bomber jacket for men go with blue jeans?
Yes, a black bomber jacket for men can absolutely go well with blue jeans. Black and blue are classic and versatile colours that work harmoniously together.
How do I choose a bomber jacket colour?
Choosing a men's bomber jacket colour depends on your personal style, preferences and the versatility you desire from the jacket. Here are some factors to consider when selecting men's bomber jacket colours:
Wardrobe coordination

Occasion and style

Trends and personal preference

Versatility
When can we wear bomber jackets for men?
Bomber jackets for men are versatile and can be worn in various situations. Here are some common occasions and settings where you can wear men's bomber jackets:
Casual outings

Everyday wear 

Travelling

Trans-seasonal wear

Sporty activities