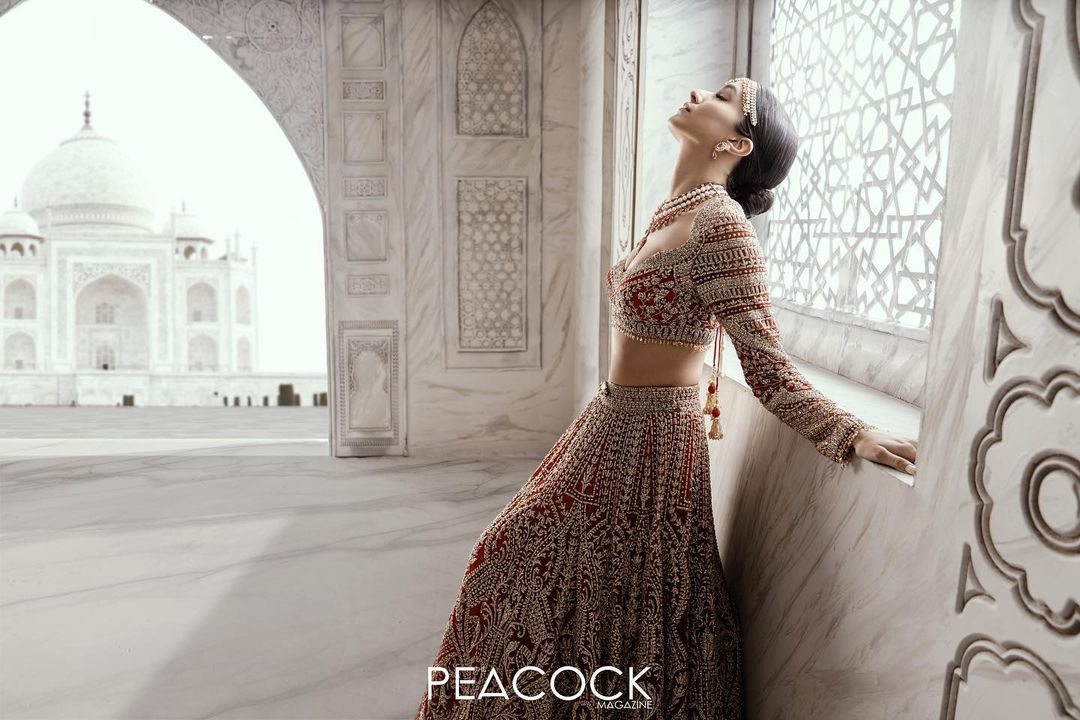 'Love is,' is inspired by the grandeur of the magnificent Taj Mahal. Boasting embroidered, crystal veils, ivory Lehengas, and a multitude of captivating silhouettes, hues, motifs, the collection was unveiled at FDCI's India Couture Week 2021. The line of Indian couture, featuring exquisite bridal Lehengas, evening gowns, Sherwani for men, and Kurta sets, reflects the distinguished, contemporary vision of the designers. Illustrating the same, here are some of the exemplary creations from the collection: –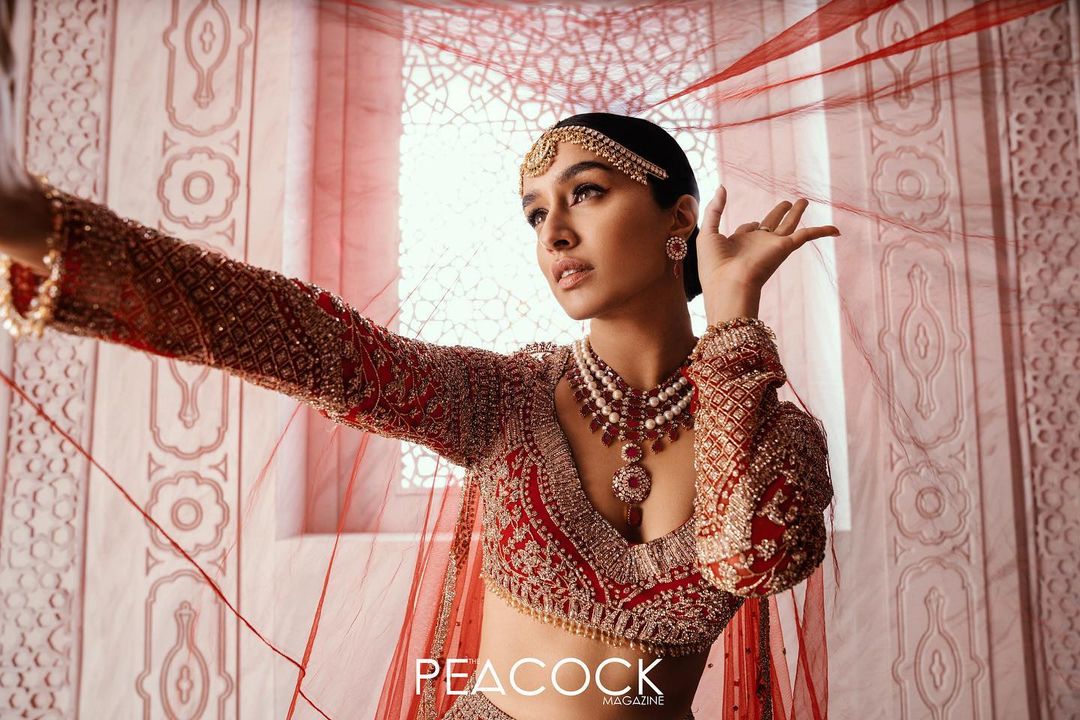 Celebrating the everlasting essence of a Kurta, the collection featured some of the finest Kurta sets in muted shades.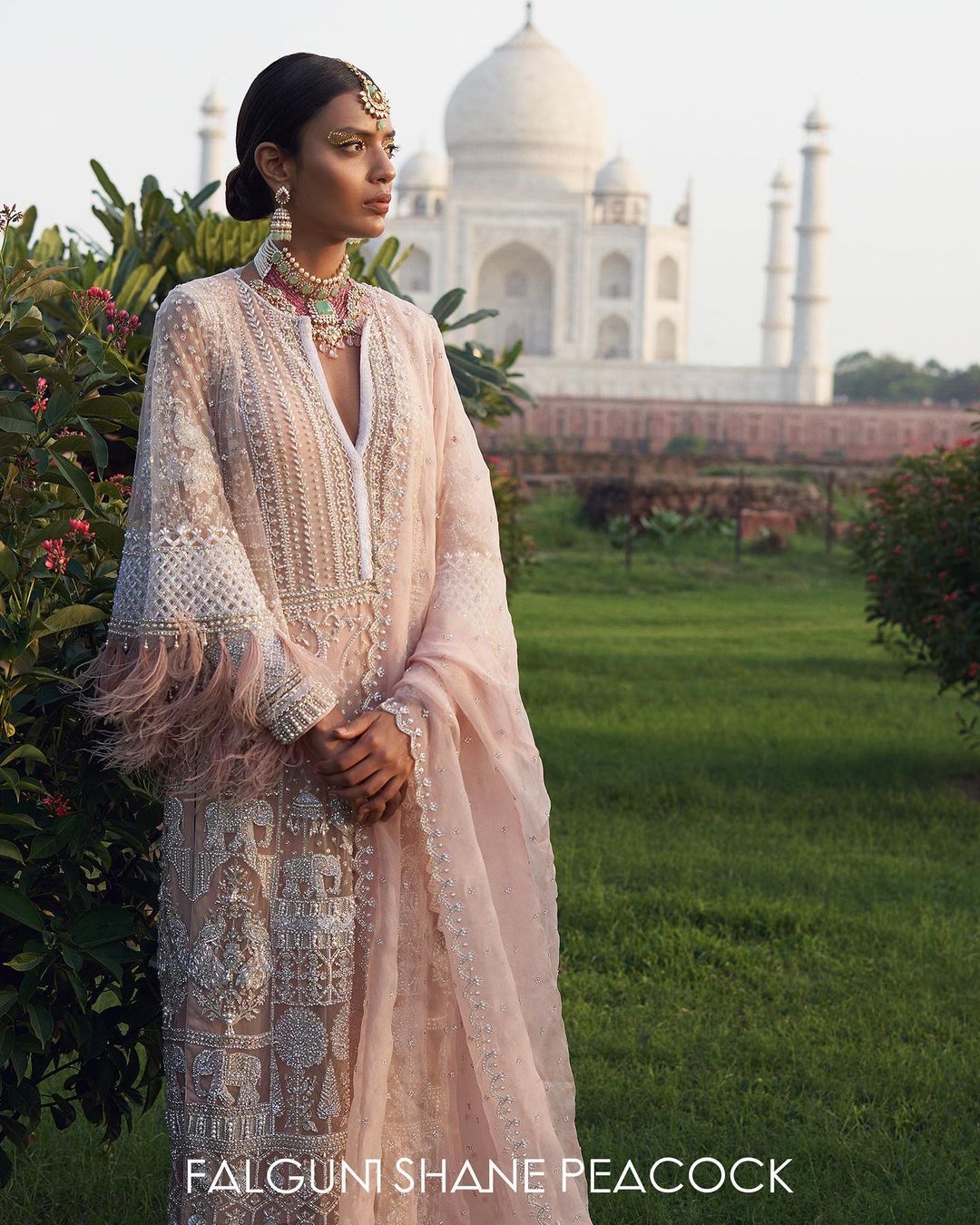 The ivory Kurta set, created in the soft hue of dusty rose pink, is crafted with elephant and foliage motifs. Featuring flared sleeves with feather detailing, the Kurta is decked with stones, beads, and tassels. The ensemble is teamed with a tulle Dupatta with a scallop-cut border.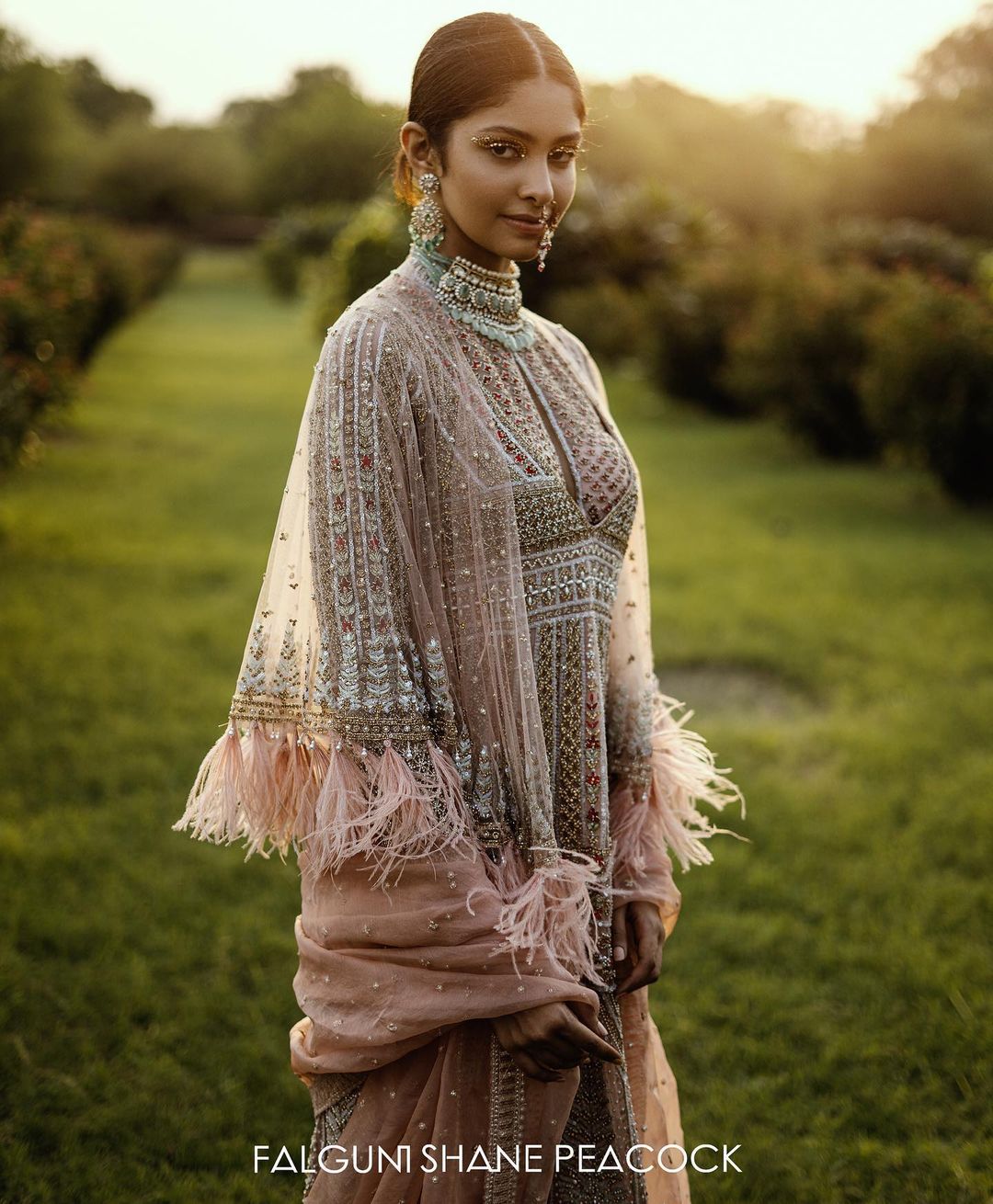 The multicolored Kurta set, featuring flared sleeves and a drop-neck, is encrusted with beads and stonework details. The Kurta is teamed with a tulle Dupatta. Elaborate trail Lehengas, vivid hues, and captivating details, the collection showcased some of the exemplary pieces in Indian bridal Lehengas too.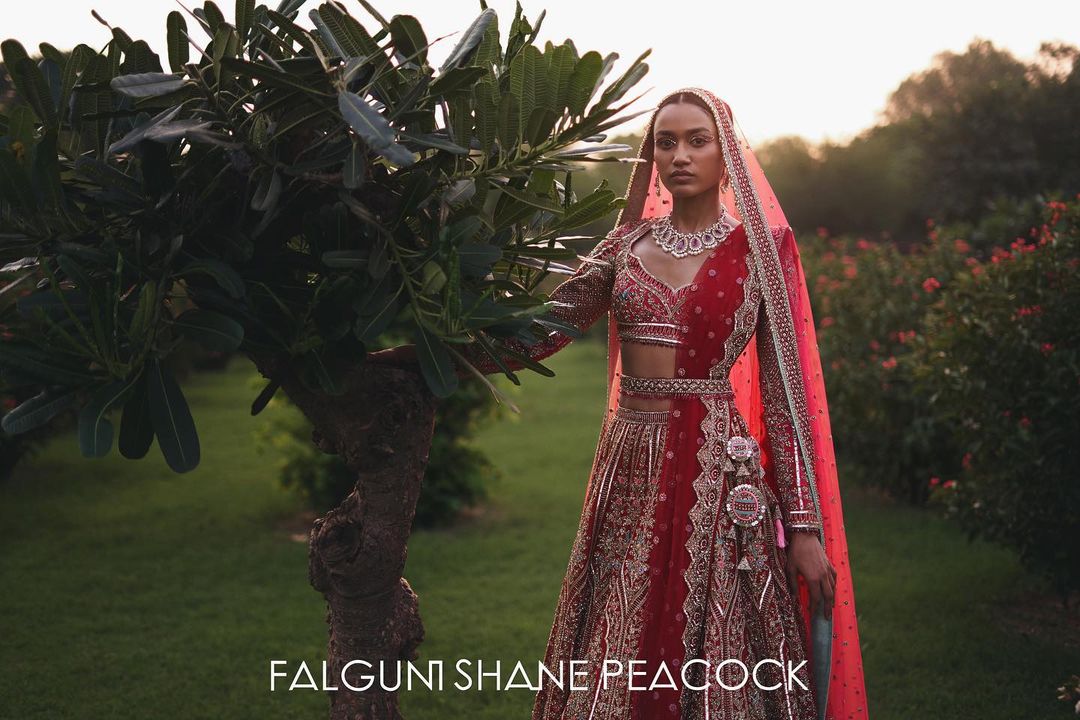 The crimson-based, multicolored Falguni Shane Peacock Lehenga is adorned with elaborate arch and architectural motifs. The Indian Lehenga also features floral motifs decorated with stones, crystals, and beads. The Lehenga is teamed with a full-sleeved, cropped corset blouse, a veil with an ornate border, a tulle Dupatta featuring Butti motifs, secured by an embellished belt. The collection included similar other styles in royal red bridal Lehengas.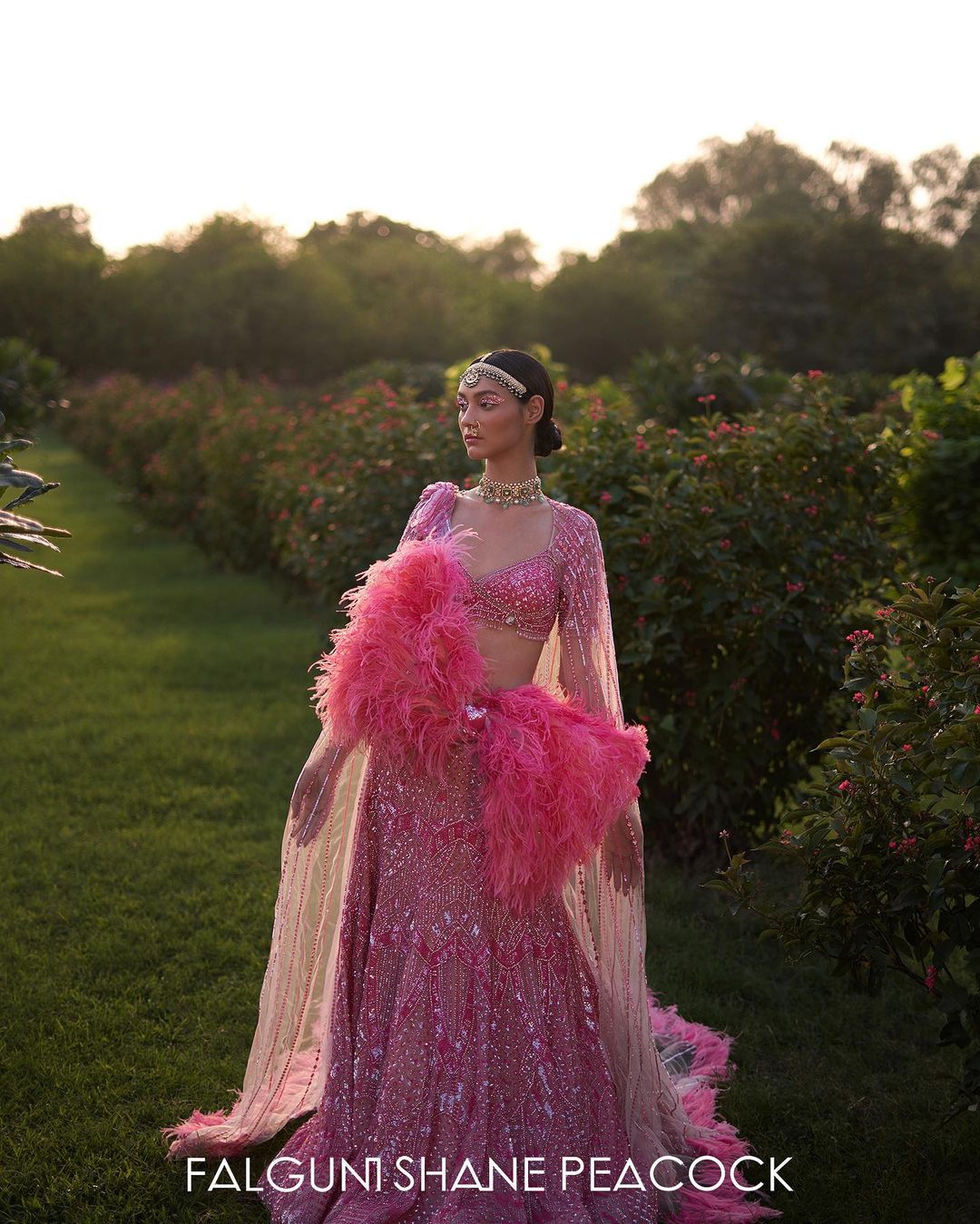 Infusing a contemporary twist to the ethnic Indian look, the bubble pink Lehenga is accentuated with an elaborate, feathered bow. The Lehenga is adorned with Swarovski stones, beads, and sequins, and teamed with a blouse featuring tassel detailing and a tulle Dupatta.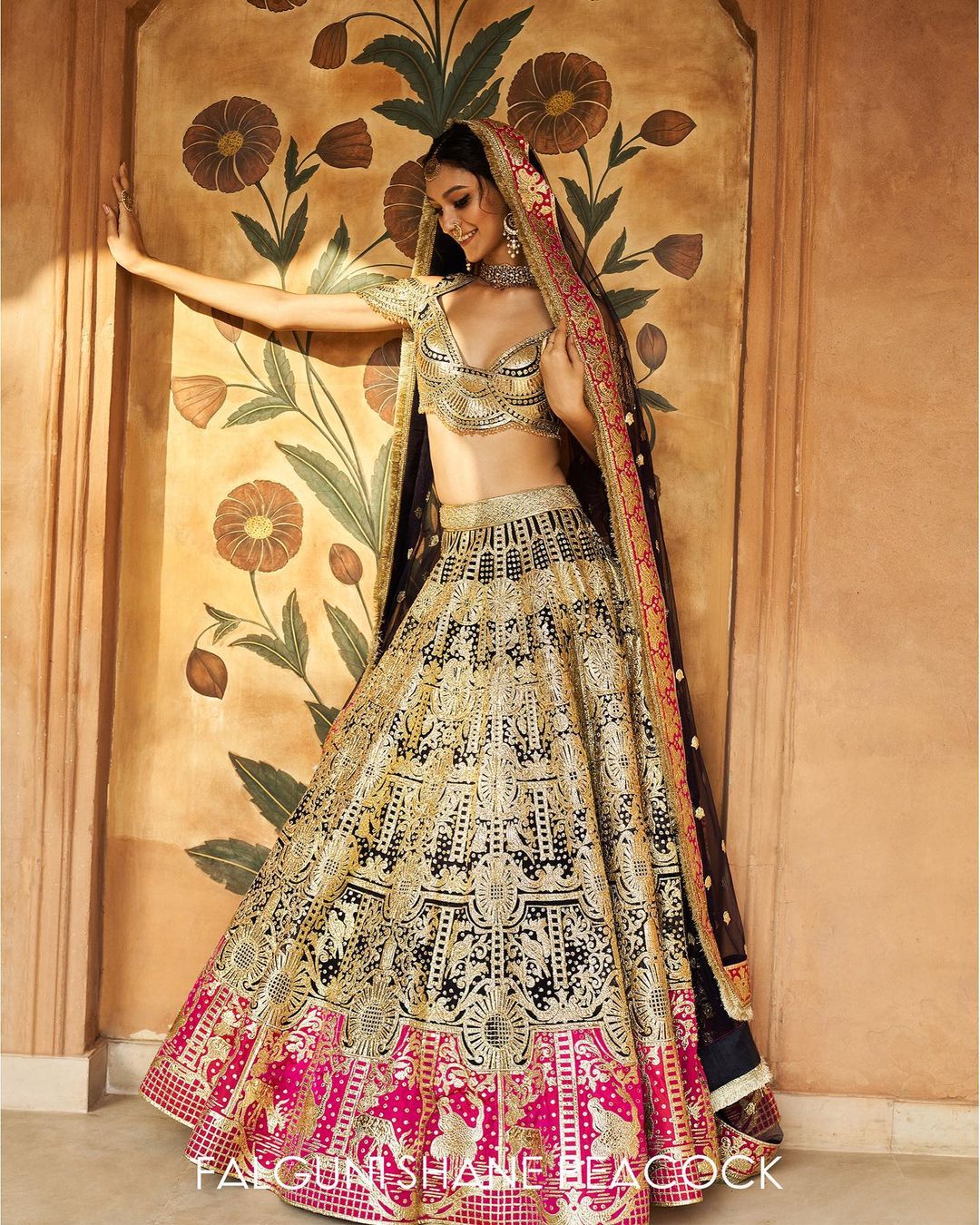 Creating the ultimate bridal couture vision, the collection also featured many chrome applique Indian Lehengas. The multicolored, golden chrome applique Lehenga is teamed with a cap-sleeved blouse and a tulle Dupatta featuring Butti motifs and an ornate, fuschia pink border. The Lehenga is replete with ethereal, ethnic motifs.