Divita Rai, a name that India can't stop cheering on, fills the country with pride at the 71st Miss Universe 2022, wearing the phenomenal designer duo FALGUNI SHANE PEACOCK.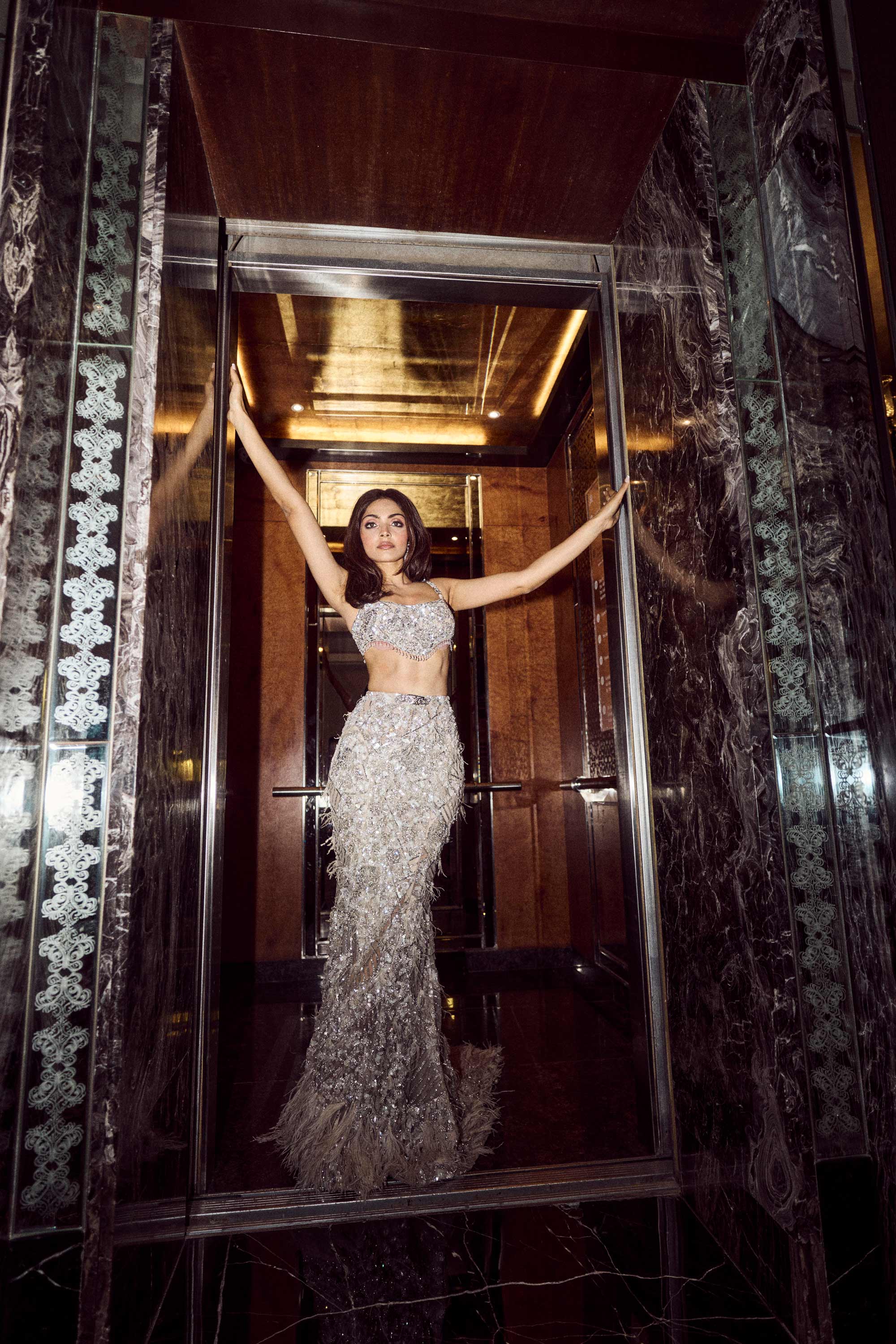 Rai looked every bit of a dream at the 71st Miss Universe contest wearing the globally celebrated designer duo, FALGUNI SHANE PEACOCK. Widely renowned for their impeccability and for creatively disrupting the fashion industry, the fashion trendsetters put forth their best work. And the magic as always remains unmatched! 
The play of sequins, beads, pearls, silver Swarovski crystals and more appeals like never before. The silhouettes are designed using adornments and aesthetic colours to celebrate the mysticism of the universe that lies within every individual. 
Rai was seen embracing the creations by FALGUNI SHANE PEACOCK at two major events of the 71st Miss Universe contest held in New Orleans, USA – the preliminary round and the finale round.
Divita Rai in FALGUNI SHANE PEACOCK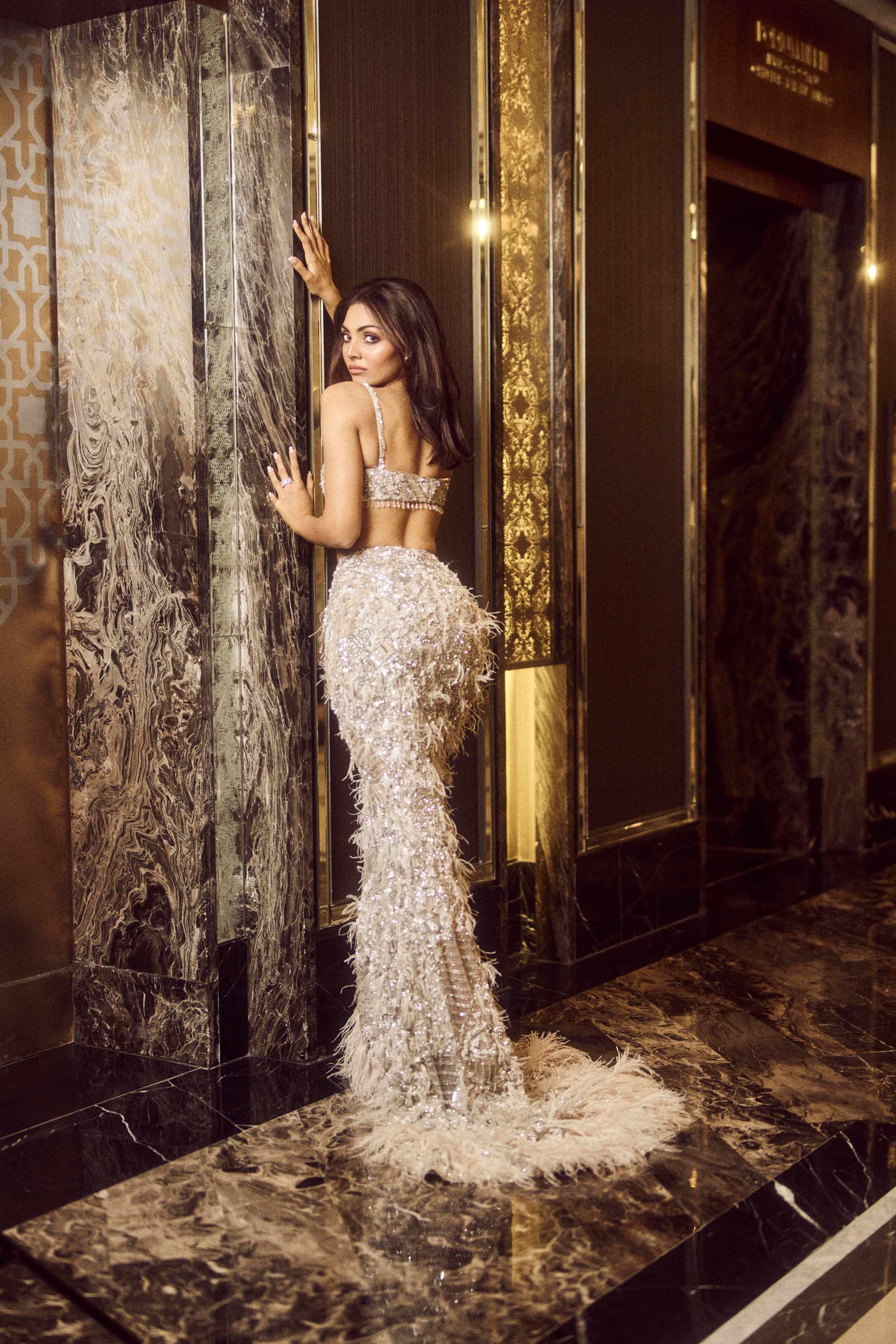 For the preliminary round, the equality advocate, Divita Rai was seen wearing a two-piece ensemble that consisted of an ivory-fitted skirt with a short trail replete with feather detailing. It was meticulously embroidered with silver Swarovski crystals, sequins, beads and pearls. To complete the look the handcrafted skirt was paired with a corset accentuated with tassel details.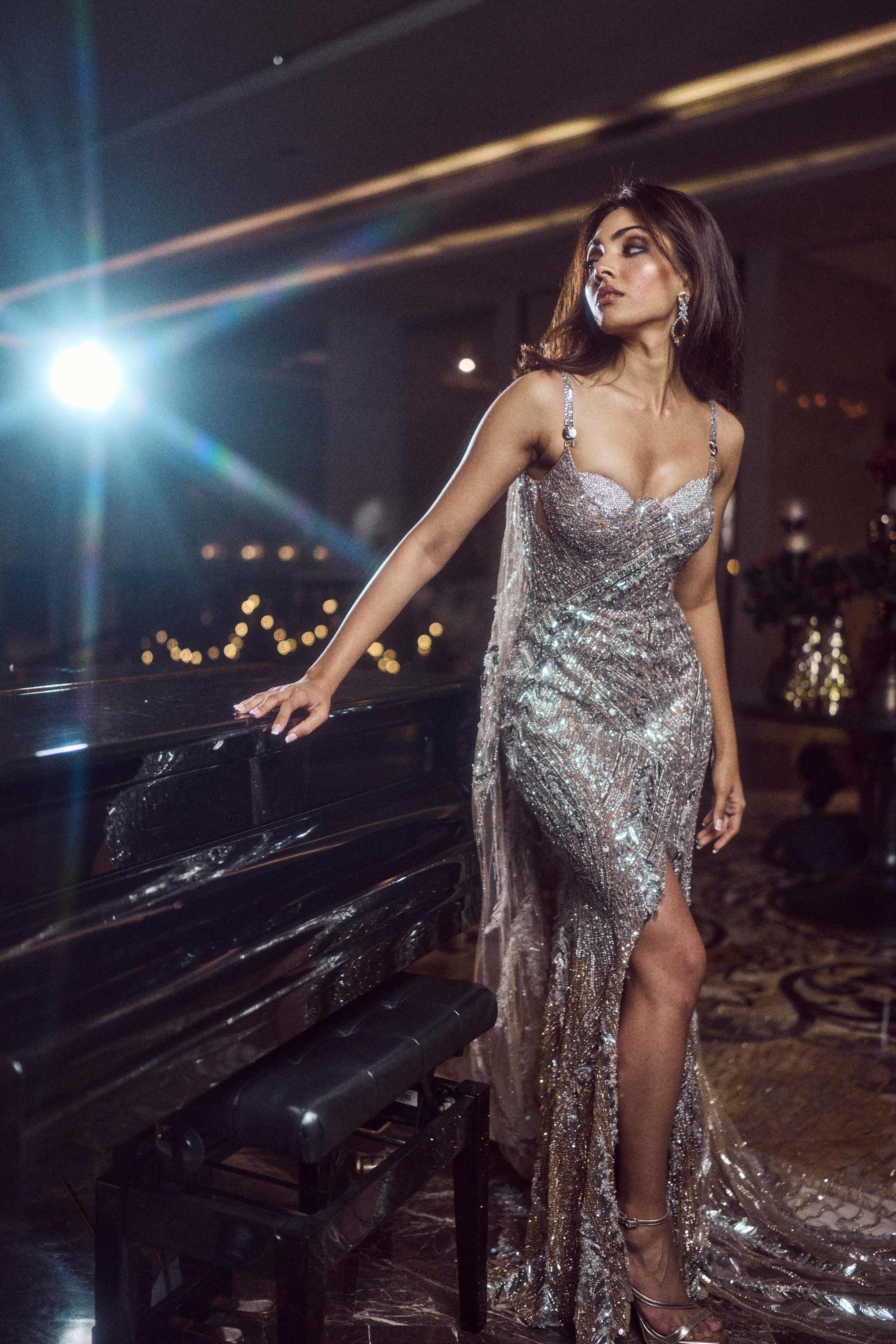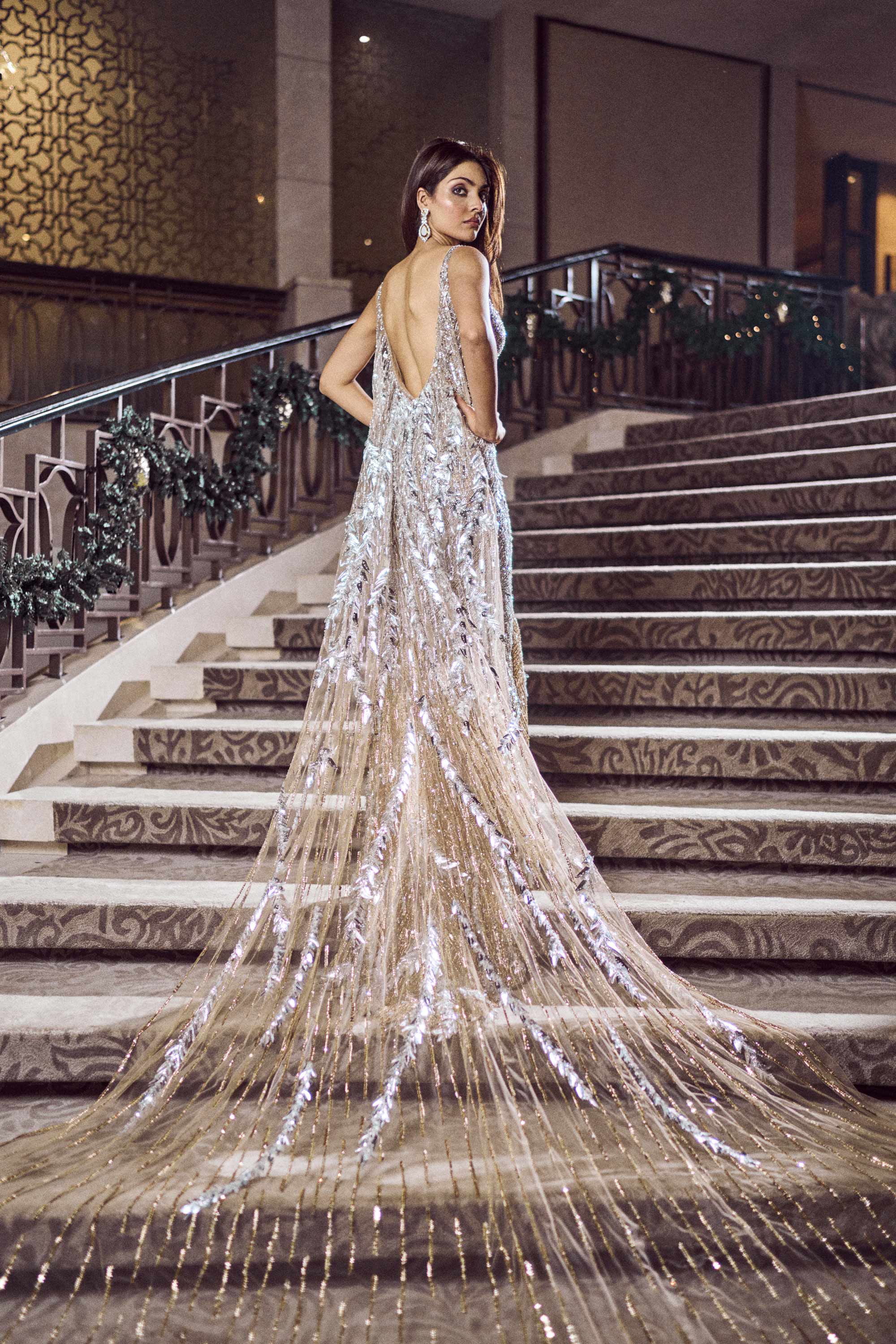 For the finale round, Rai was seen wearing a beige-based silver gown with a short trail and a thigh-high slit. The shimmery gown was adorned with numerous sequins, beads, Swarovski stones, golden accents, feathers and FSP buckles. The gown was teamed with a long, dramatic cape with golden and silver embellishments to celebrate Rai's charismatic aura. 
Divita visioned to shine the brightest among the 86 delegates competing for the title at Miss Universe 2022 and FALGUNI SHANE PEACOCK, the maestro of designing exquisite outfits for pageants, precisely understood the assignment. Thus, two of the most promising looks at the contest were executed.
Rai made it to the top 16, putting India at the possible highlight. Harnaaz Sindhu, the former Miss Universe 2021, walked gracefully to make way for her successor, R'Bonney Gabriel (USA) as the Miss Universe 2022.