Janhvi Kapoor dazzles on the magazine cover wearing bespoke ensembles by internationally acclaimed designers FALGUNI SHANE PEACOCK.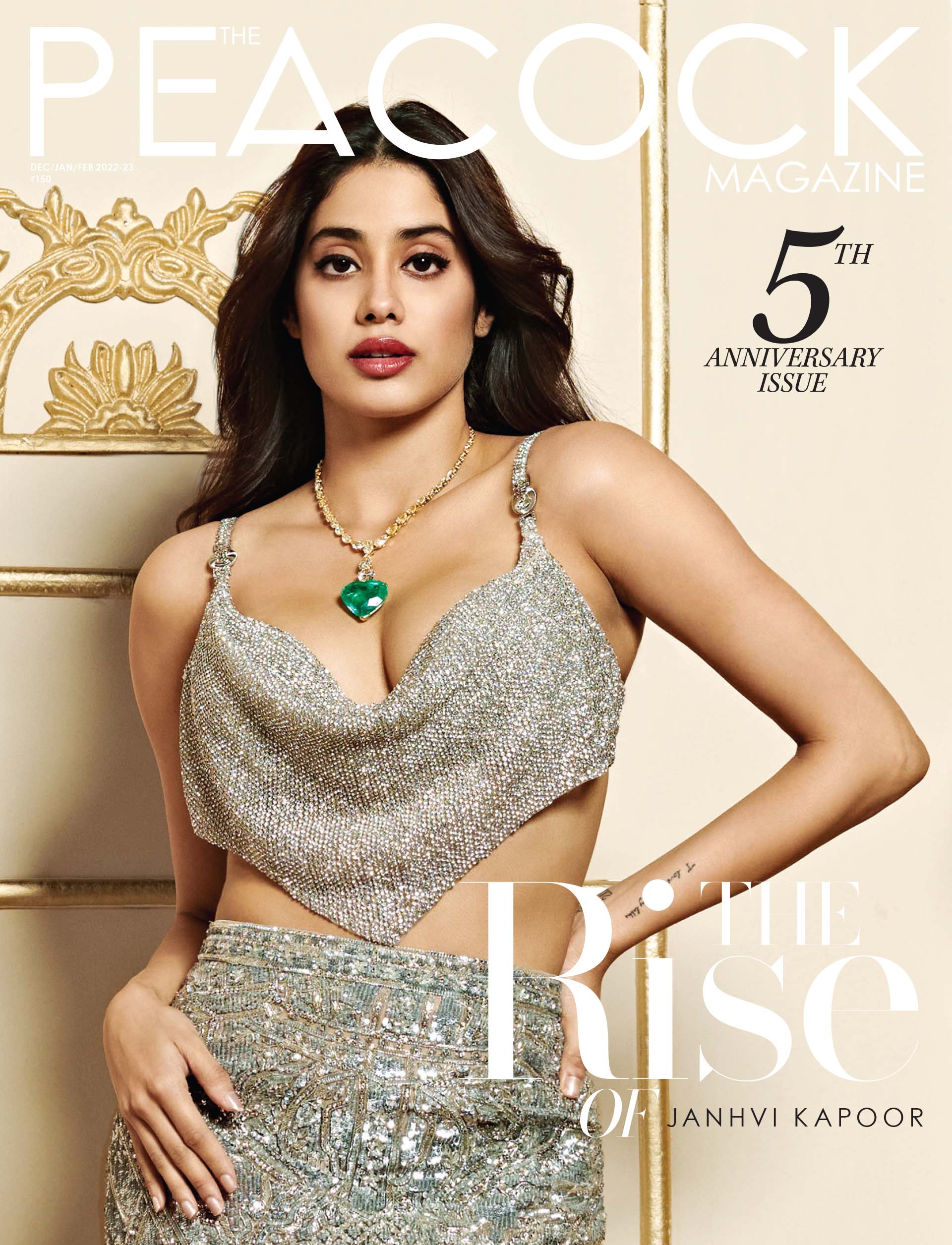 She makes heads turn and glamorously, at that!  
Remember the fitted mermaid cut gown by FALGUNI SHANE PEACOCK that she wore for a beauty award in 2022? The look still stands fresh as one of her most promising ones. The impeccability of the designers and the magical aura of the actor competed to become the best duo the world of fashion could ever ask for. And here they are once again ruling the world of fashion with their magnanimous charisma and legacy-setting expertise. 
Janhvi Kapoor, celebrating the influential journey of The Peacock Magazine, is seen embracing the coveted and one-of-a-kind pieces by trend-dictating designers FALGUNI SHANE PEACOCK.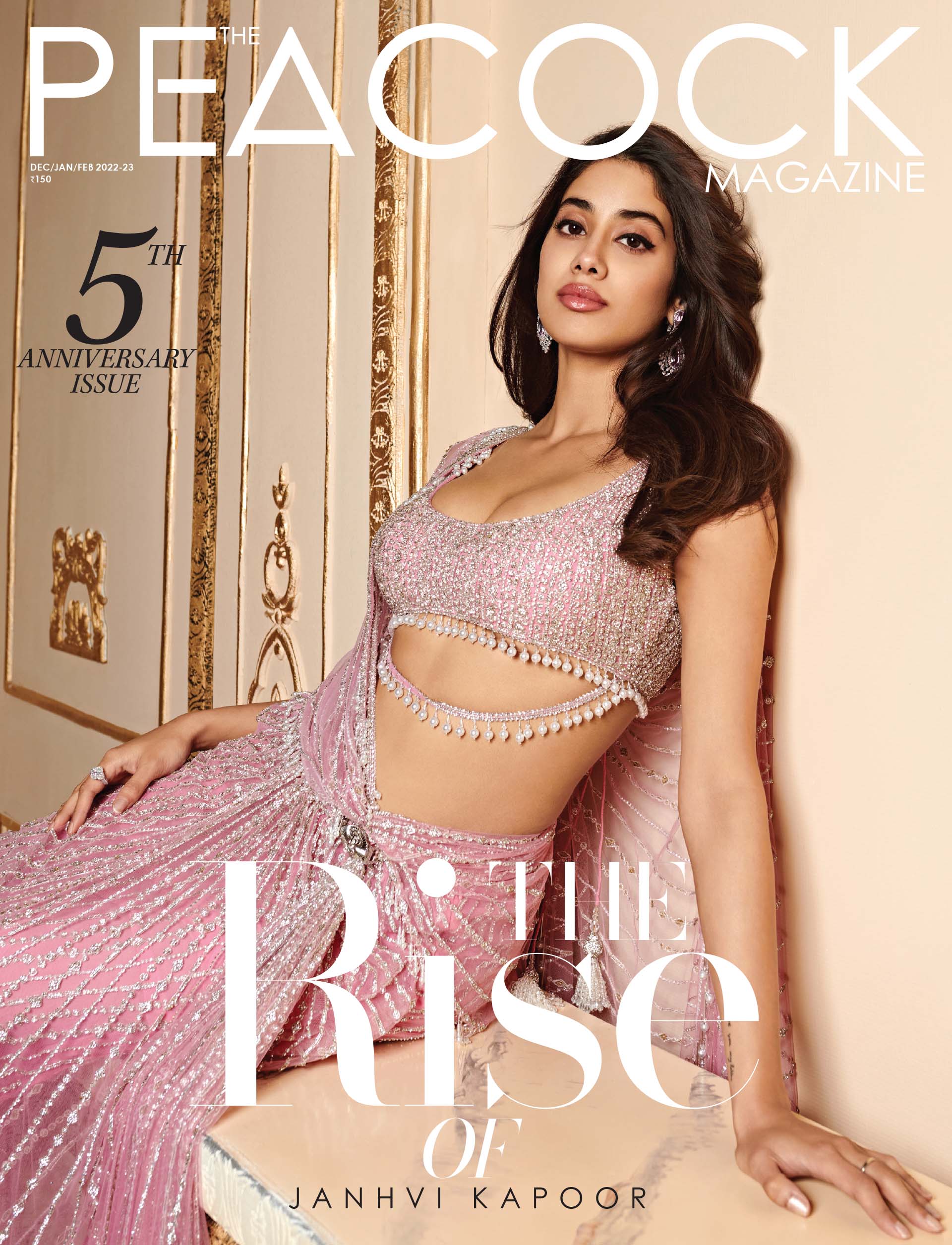 Starring in the fifth-anniversary issue, the path-breaking actor candidly lets the world dive into her personality that rests behind the camera. She also lets her guard down and unapologetically speaks about the process she puts herself through in order to delight the camera. 
Speaking more of it, the actor in conversation with The Peacock Magazine shares, "As an actor, when a character is well-written on a script level, it makes my job better. I feel I just inherently get excited by challenges and challenging roles where there is scope for me to push myself, surprise myself and surprise the audiences. So, I think maybe that's why I've been leaning more towards female-centric films because that offers me the scope to explore."
Kapoor is definitely here to stay and set a legacy of her own that is rare, inspiring and tremendously influential. And the actor with each new project is perfectly cementing every spoken word. 
Celebrating the fifth anniversary of The Peacock Magazine, the actor promises some breathtaking looks in the details of the luxury couturiers FALGUNI SHANE PEACOCK. 
To catch more details and insights on your favourite actor, explore The Peacock Magazine. The Peacock Magazine is a print and digital luxury magazine that decodes fashion, travel, beauty, lifestyle, and culture. It strives to revive and reinvent itself constantly by bringing in unconventional content to print and digital, with a view of bringing about a radical difference in the world of fashion and lifestyle.
Keep scrolling! Keep exploring!