The classic bridal red will always be a timeless pick for traditional as well as the modern bride. It's legacy will always be untarnished but brides today are all for experimenting with different styles, hues and silhouettes for their big day. Dreaming of a romantic sunny spring wedding? Take a cue with these exquisite Lehengas curated for an exotic beach wedding soiree in summer.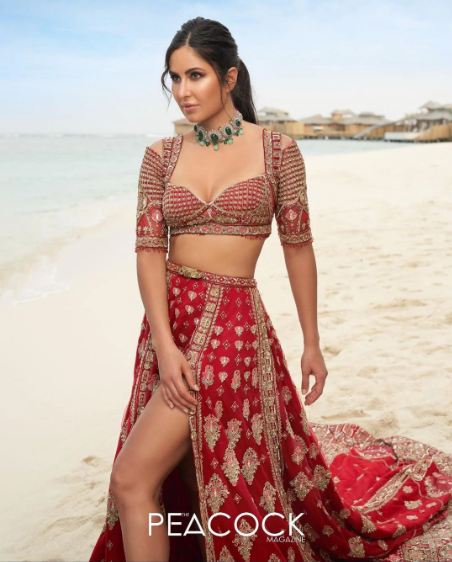 Falguni Shane Peacock unveiled its unique fashion finesse in delicate shades of pastels, teals and yellows in Maldives with Katrina Kaif. The star graced the cover of the luxury fashion magazine of the designers, The Peacock Magazine for the January, 2021 issue. One of ensembles the star dazzled in is this custom Falguni Shane Peacock studded Lehenga in the everlasting hue of red.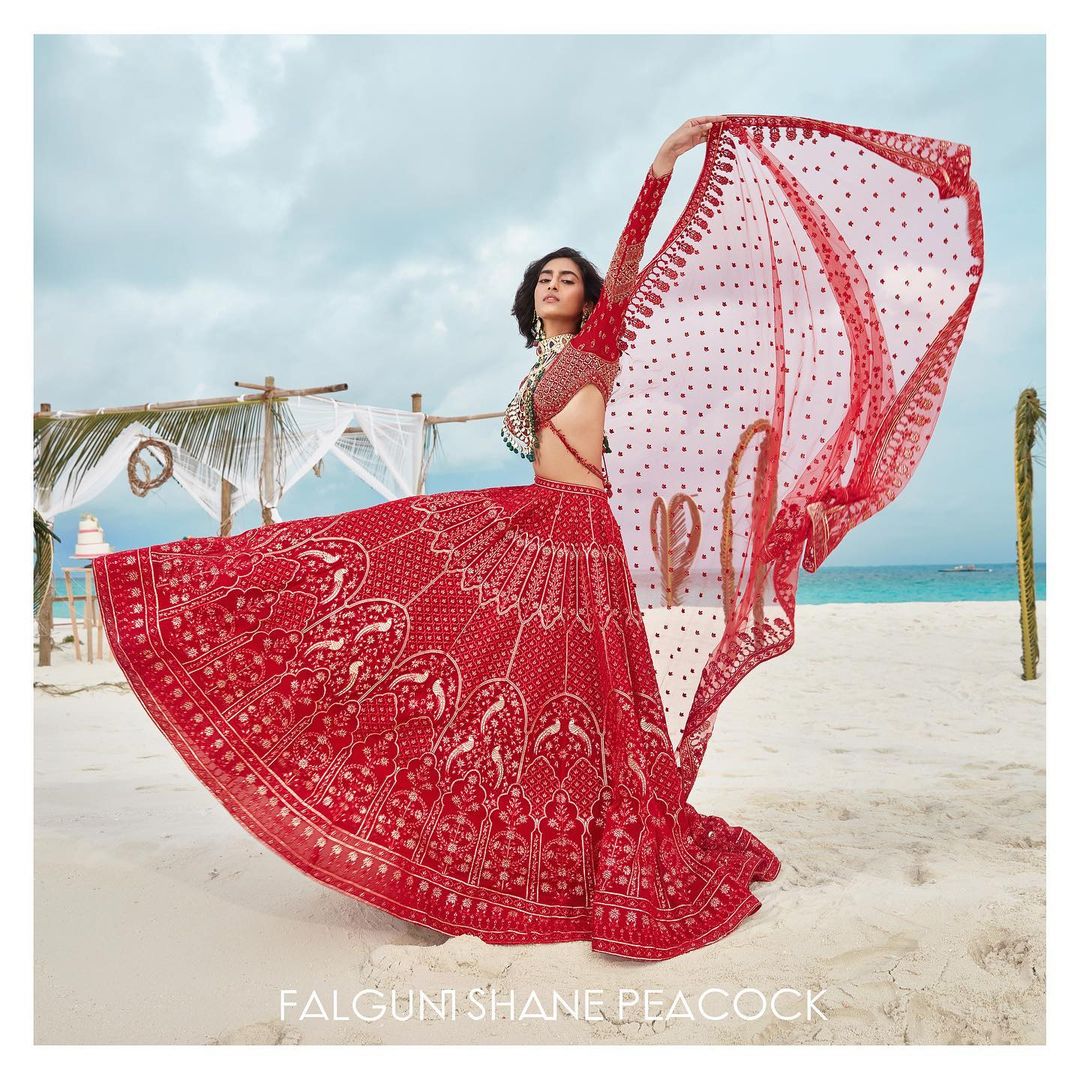 Unhesitatingly, you could pick a bridal Lehenga in this classic hue. One can never go wrong with red. The red bridal Lehenga by Falguni Shane Peacock is an embodiment of the contemporary classic couture vision of the designers.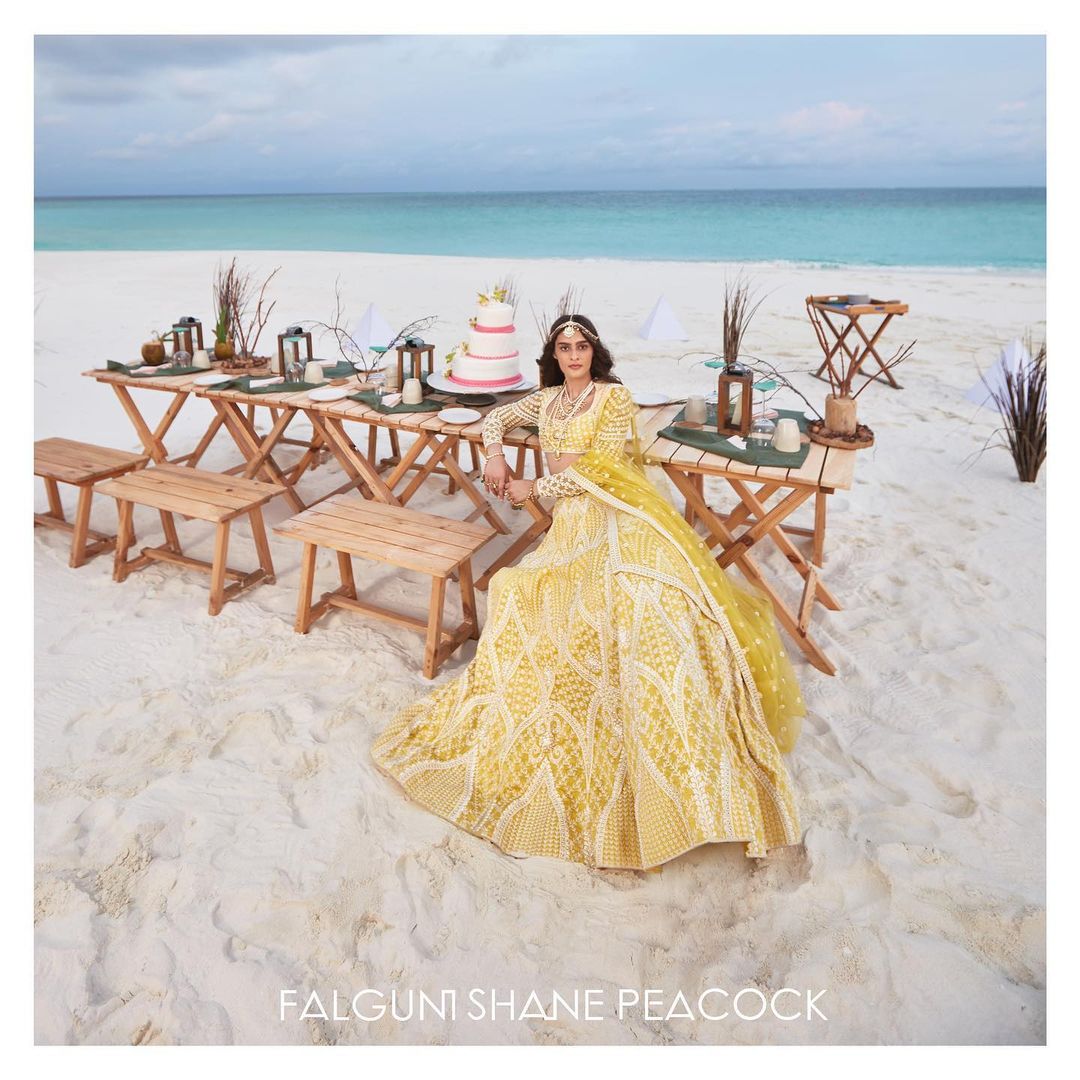 Pick a vibrant shade of yellow like this bespoke Falguni Shane Peacock yellow Lehenga replete with crystal and sequins. The number could work well for a thumping sangeet social on the beach.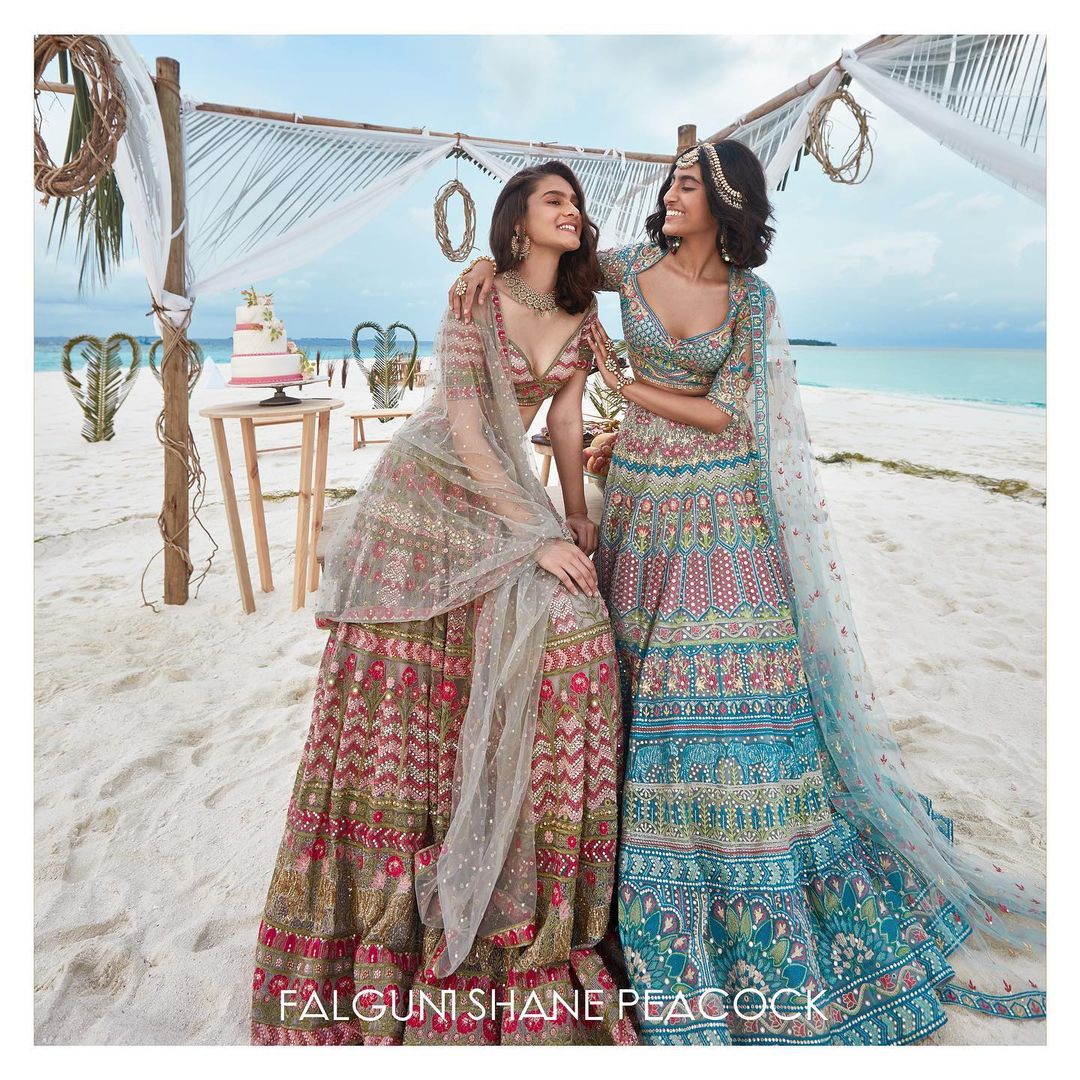 The multicolored Lehengas in the hues of cerulean blue, sea green, and azure are some of the aesthetic creations of Falguni Shane Peacock that could be befitting for a dainty evening social gathering by the beach. The Lehengas are replete with multicolored thread work on the delicate foliage and floral motifs.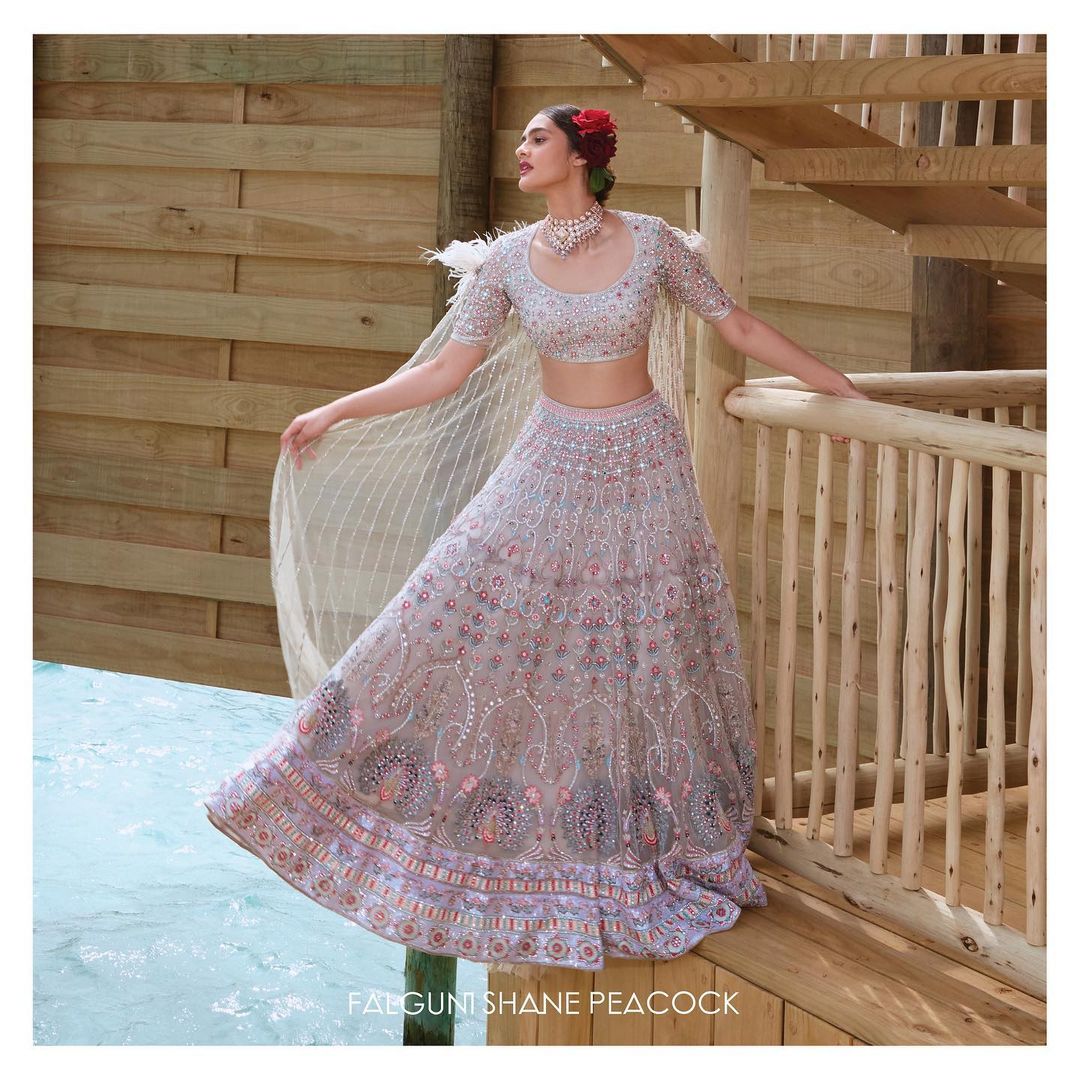 One could easily charm in a subtly soft shade like this one for their destination beach wedding. The grey based Falguni Shane Peacock Lehenga is encrusted with numerous sequins and crystals. Teamed with a tulle dupatta, the Lehenga cascades with multicolored thread work over floral and peacock motifs. The number could make a wondrous pick for an evening cocktail or an engagement soiree.