Nobody does a glamorous look better than our creative directors, FALGUNI SHANE PEACOCK. Drama, extravagance, style, glamour—they pack it all to put on a show and how! We hope you're ready to take some serious notes on fashion to get that impeccable look on point!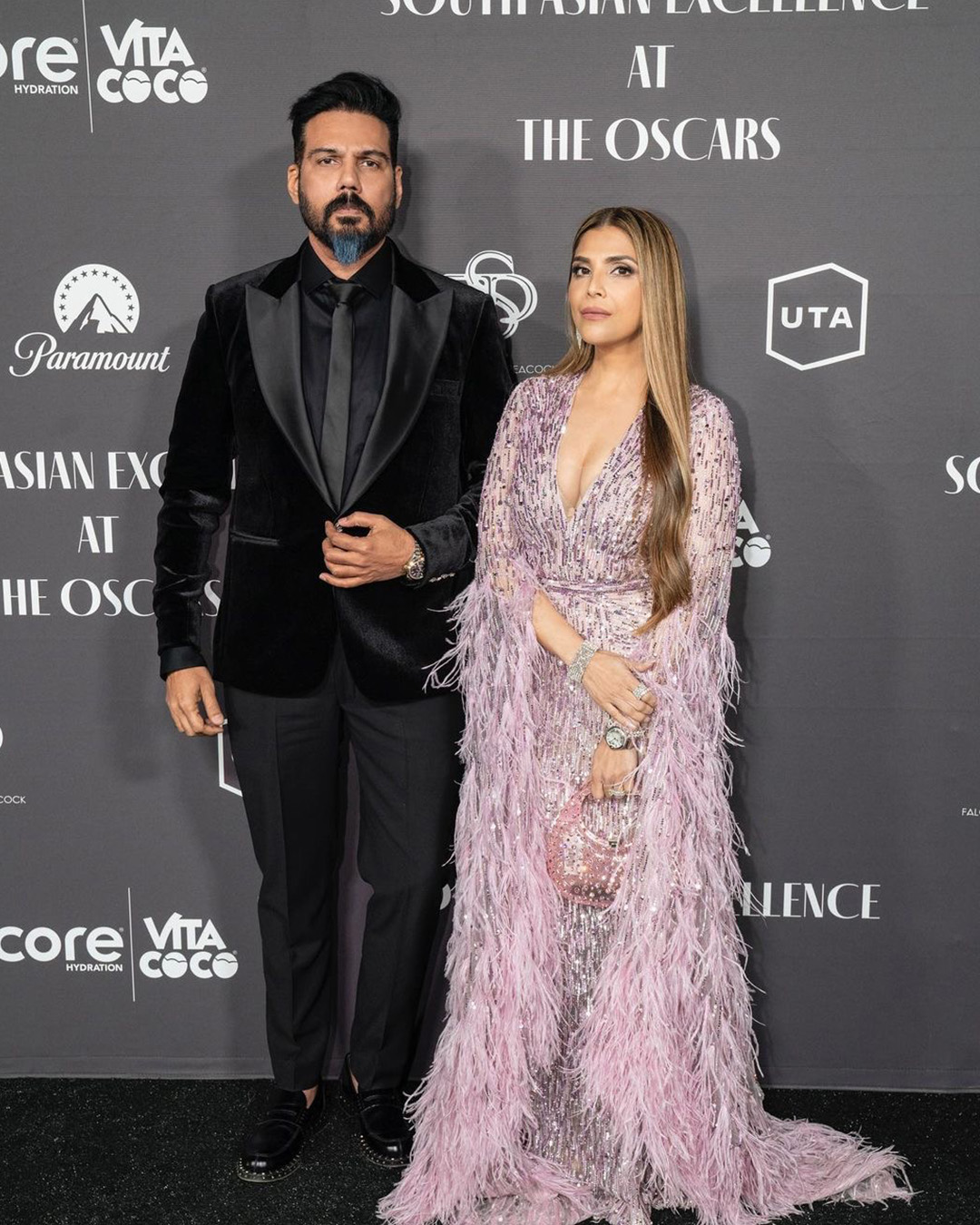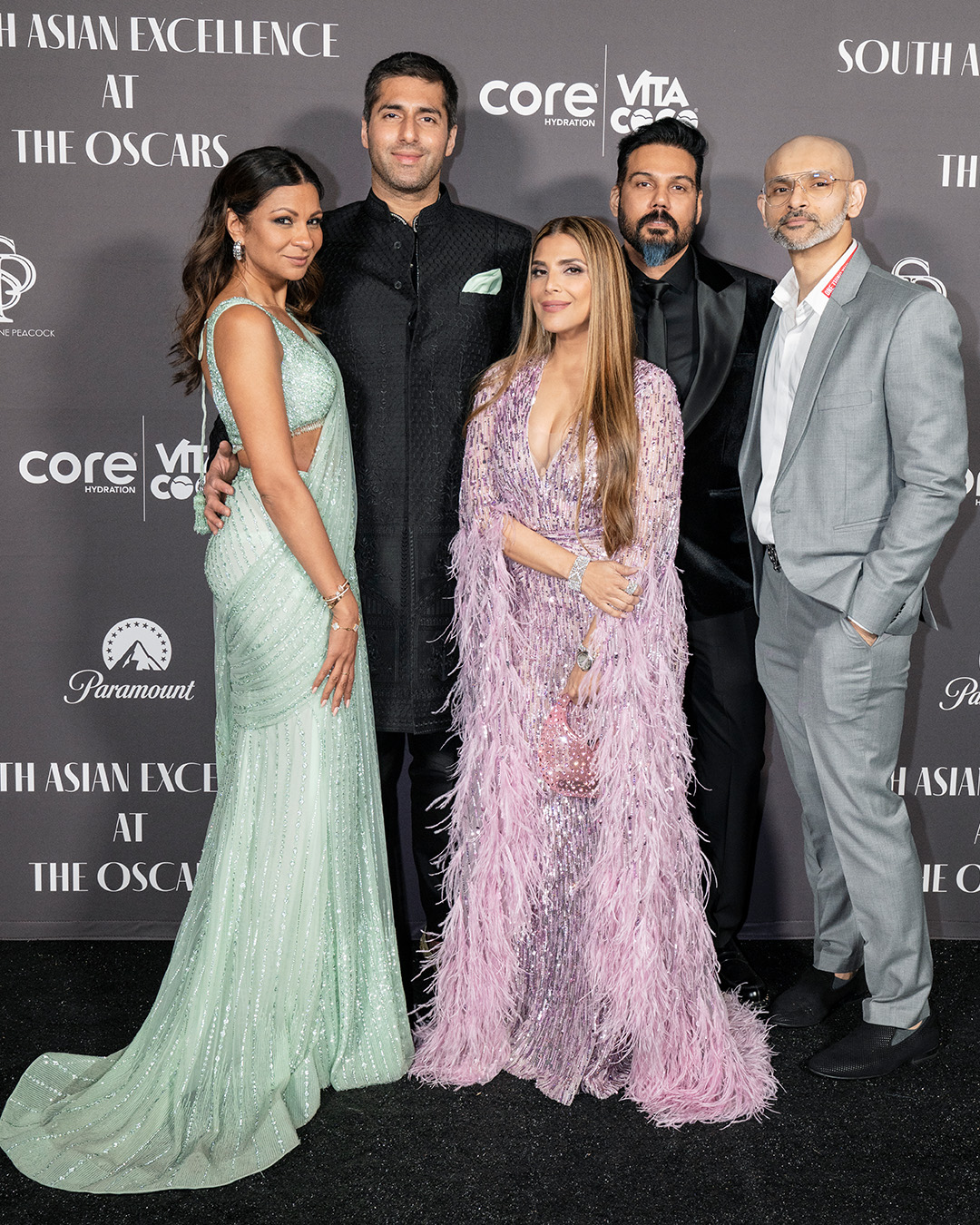 The South Asian Excellence at the Oscars was officially a FALGUNI SHANE PEACOCK night. From sponsoring the celebration that championed the supreme South Asian talent to dressing most of the invite-only audience in their luxurious silhouettes—the designer duo made quite an impact and we are in absolute awe of it. 
The designers' exquisite ensembles definitely paved the way for the iconic personas of the night like Priyanka Chopra Jonas, Mindy Kaling, Anjula Acharia and the like to put together some noteworthy looks. But they themselves didn't shy away from making an impression. Falguni Peacock looked dream-like as she put her best foot forward in a lavender-hued gown with exaggerated feather sleeves. It was elegant, modern and made the fashion-conscious crowd crave it.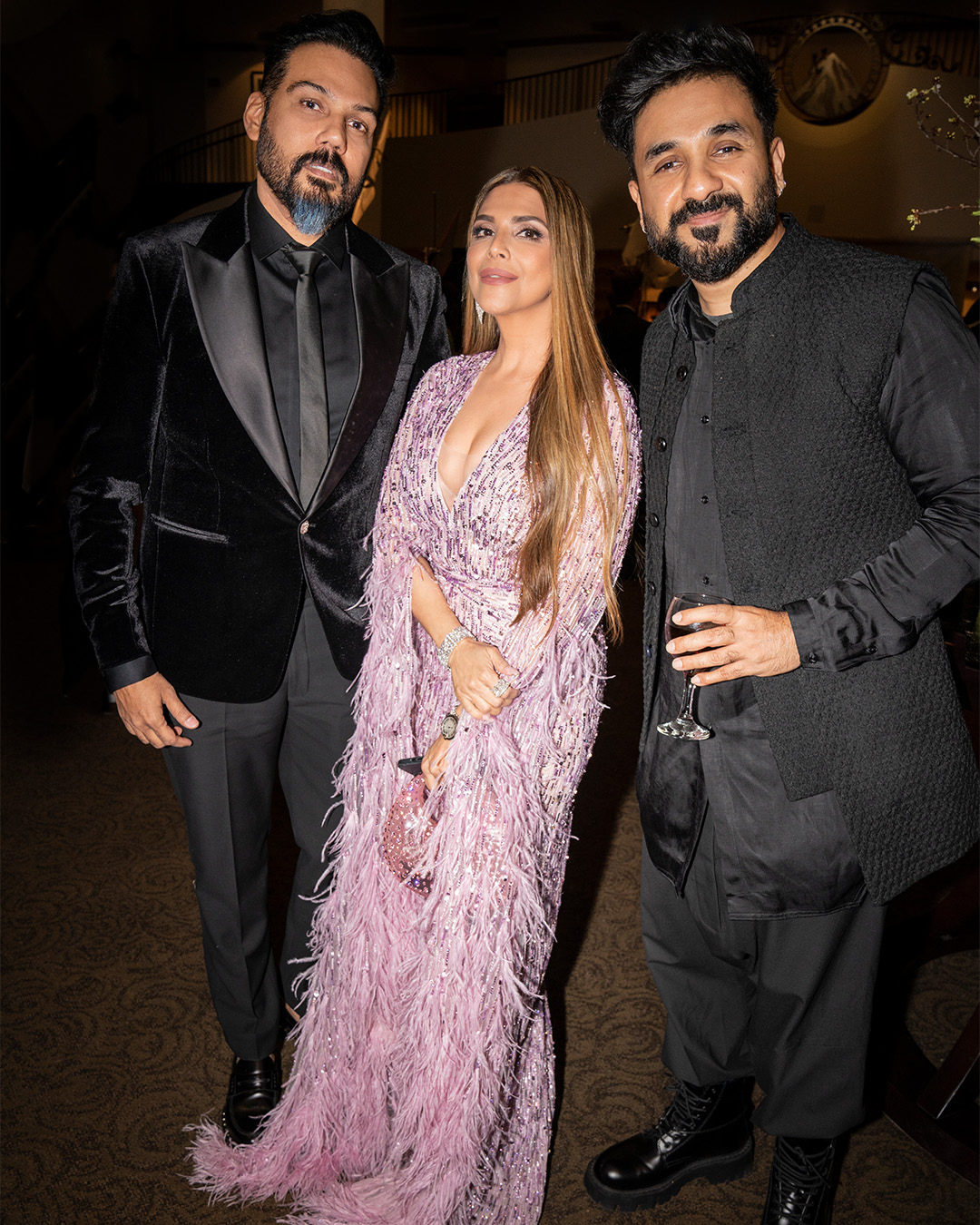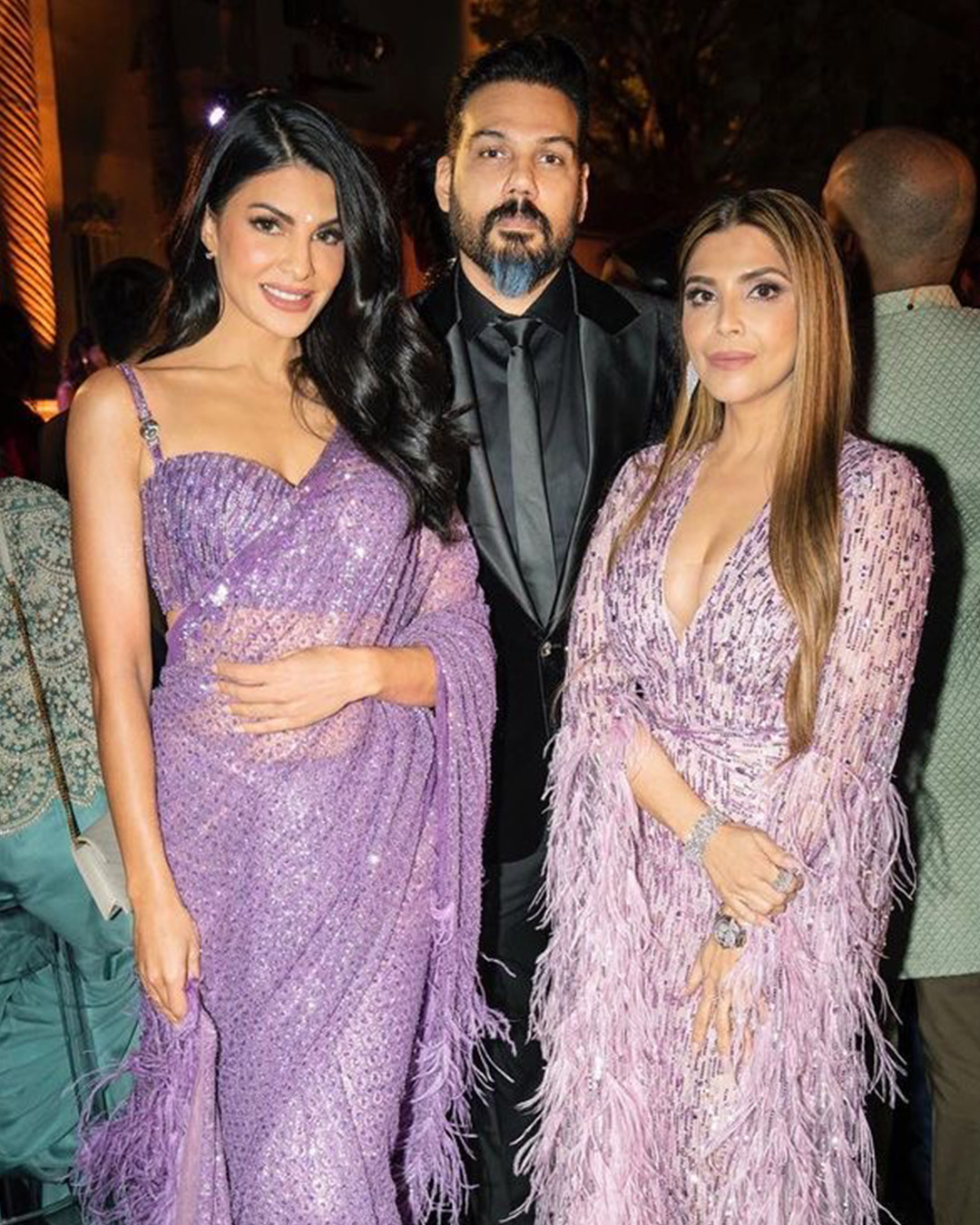 Falguni Peacock has always been known for her impeccable taste in fashion and her ability to turn heads with her unique style. And her look at the South Asian Excellence at the Oscars Eve was a level higher than ever. The gown's elegance and intricacies perfectly complemented her personality and left an everlasting impression in the room of change-makers followed by millions on the socials. Accompanying her was Shane Peacock who looked dapper in an all-black look consisting of a classic tuxedo, shirt and a pair of pants.
The designers have been dominating the world of fashion. Their edgy upgrade to fashion always puts them in the spotlight and brings them applause. And thus they are placed at the top on the list of fashionistas who desire to go grand with their appearances at prestigious events or occasions.
You can discover and shop ensembles similar to Falguni Peacock by exploring the online and offline stores of FALGUNI SHANE PEACOCK. You are about to find everything and more that speaks fashion in an appealingly, aspirational manner. Follow the link to explore more!