While the series of events at the Nita Mukesh Ambani Cultural Centre (NMACC) was all about celebrating Indian tradition and culture—the looks that unfolded on the red carpet managed to win altogether a different fan base. Check out fashion critic's ultimate darling Khushi Kapoor's surreal look in the expert craftsmanship of FALGUNI SHANE PEACOCK. 
The historic inaugural events of the Nita Mukesh Ambani Cultural Centre (NMACC) definitely did come to an end but we are still not getting over the series of outstanding looks that the A-listers of the event surprised us with. From gold and glitter to classic and bold—the invite-only audience at NMACC left no head unturned. And surprising of them all was the fashion critic's ultimate favourite, Khushi Kapoor. 
KHUSHI KAPOOR IN FALGUNI SHANE PEACOCK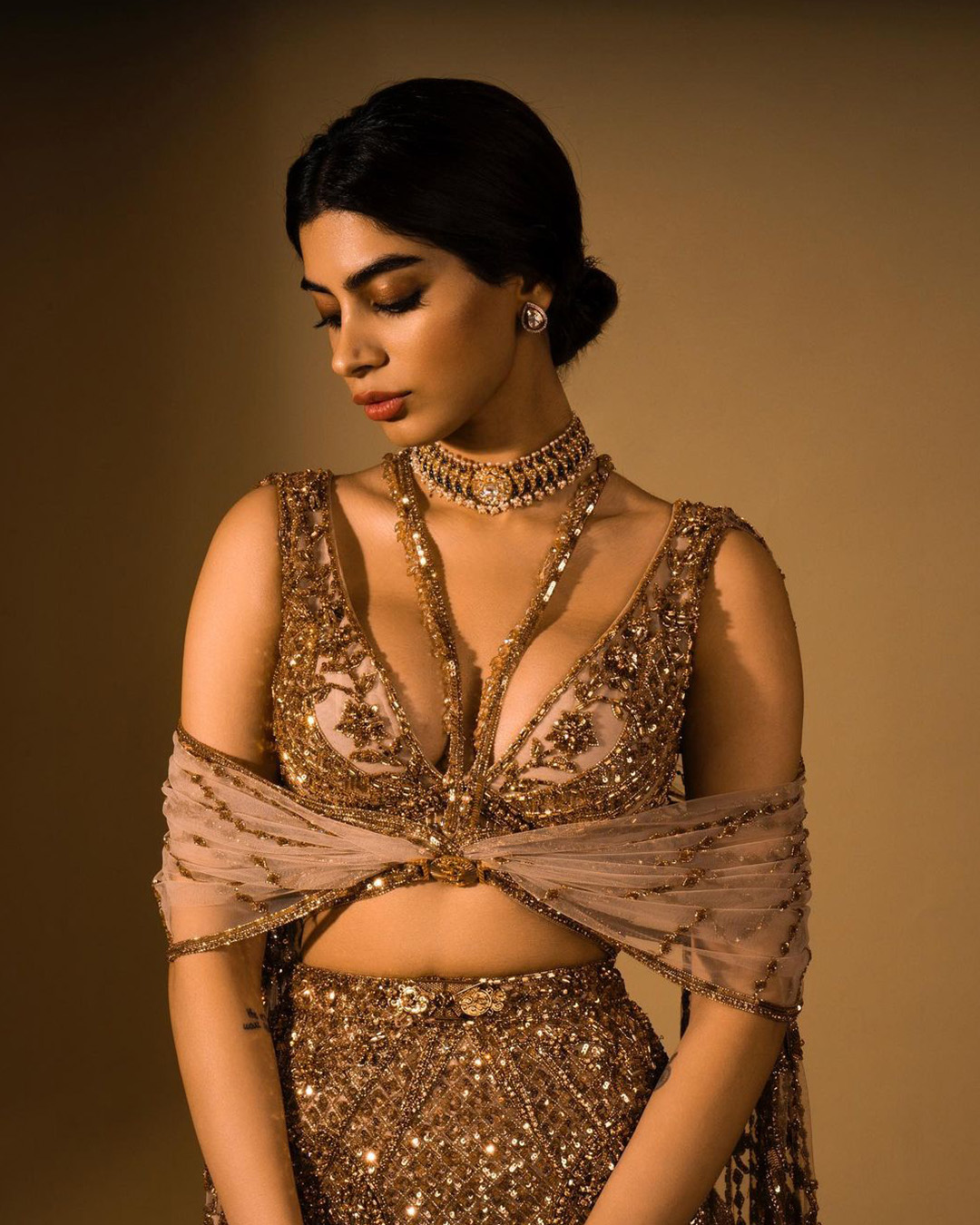 Kapoor is widely celebrated for her sartorial choices. She keeps it classic yet highly experimental, and of course, aspirational at the same time. And the NMACC was no exception. She was seen wearing the phenomenal designer duo FALGUNI SHANE PEACOCK. The designers have held years of reputation for uber-chic, out-of-the-box creations and the fashion crowd has been a constant audience to this pleasing evolution. 
Kapoor's ensemble was a true celebration of the rich cultural heritage of India, featuring a touch of gold that symbolises wealth, prosperity and abundance, which are all deeply meaningful concepts in Indian culture.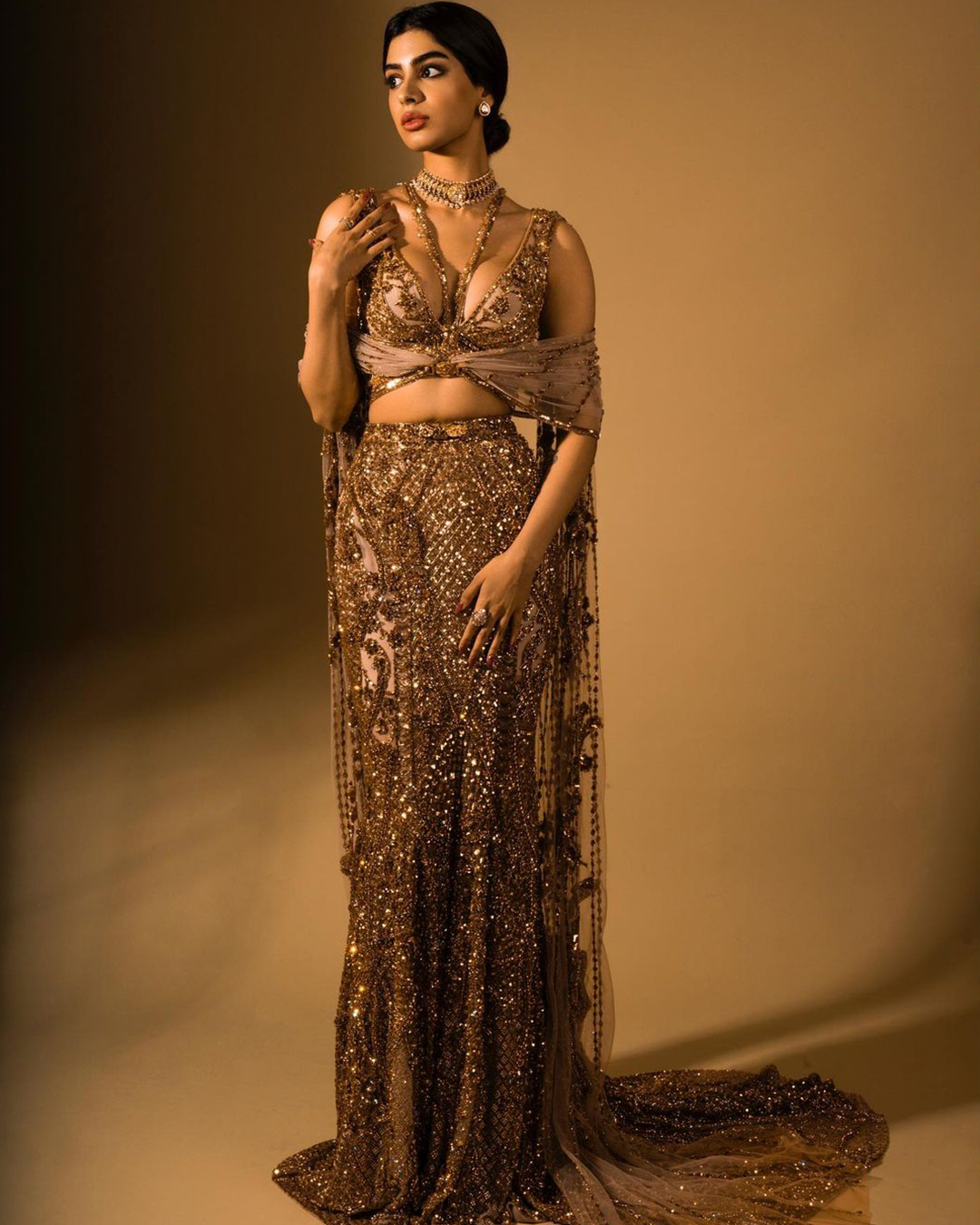 The couture Lehenga was crafted from a delicate tulle fabric in beige and a rich jewel tone of gold. The focal point of the ensemble was the elegant use of gold thread, which was carefully woven throughout the fabric to create intricate architectural and floral patterns and designs. The gold embellishments caught the light beautifully, creating a shimmering effect that was both eye-catching and elegant. The Lehenga skirt was paired with a similar toned blouse. With a handmade gold cord running from the décolletage to the neck, it adds a touch of elegance and sophistication to the entire ensemble. The blouse had a flattering neckline and a perfect fit, adding to the overall allure of the outfit. The ensemble was completed with a cape that runs along the lengths of the Lehenga and a tulle Dupatta that embraces the blouse. The entire look was completed and secured with a clasp replete with the signature FSP emblem embossed on it.
To explore and shop similar and more custom lehengas by FALGUNI SHANE PEACOCK, you can scroll through their online and offline stores.