Celebrating the reigning pace of India in fashion, Emma Chamberlain in FALGUNI SHANE PEACOCK's marigold yellow-hued lehenga serves the event's most iconic look. Take a look! 
Emma Chamberlain–popularly known as the new age internet sensation for a reason, walks the red carpet of the Nita Mukesh Ambani Cultural Centre (NMACC) in a jaw-dropping flair. Chamberlain was seen making an appearance for the second day of a three-day inaugural event that celebrated the rich Indian tradition and culture. She was seen wearing the phenomenal luxury couture label FALGUNI SHANE PEACOCK. 
EMMA CHAMBERLAIN IN FALGUNI SHANE PEACOCK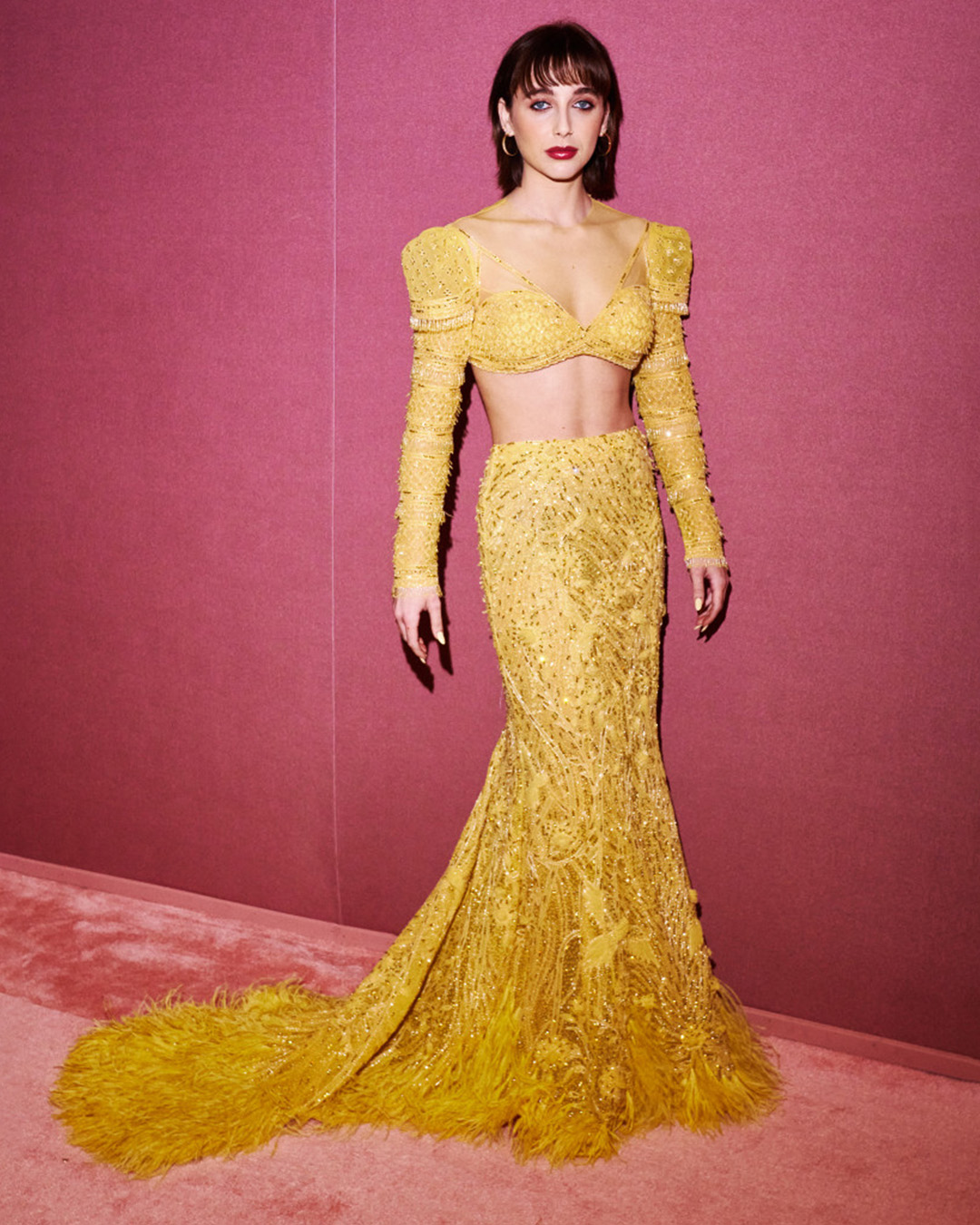 The designers have held a reputation for dressing the global A-listers of the film, entertainment and fashion industries. With Chamberlain, the luxury designer duo were once again seen bringing experimental glamour to the centre stage. 
Chamberlain was seen gracing a marigold yellow-hued Lehenga which marks a beautiful representation of the significance of the flower in Indian culture. Crafted from a delicate tulle fabric, the Lehenga skirt was elegantly draped on Emma's body. It was replete with exquisite marigold flower details and architectural motifs of the palaces where the yellow flowers were found in the forms of carvings and paintings. The motifs were carefully hand-embroidered onto the fabric with precision and care.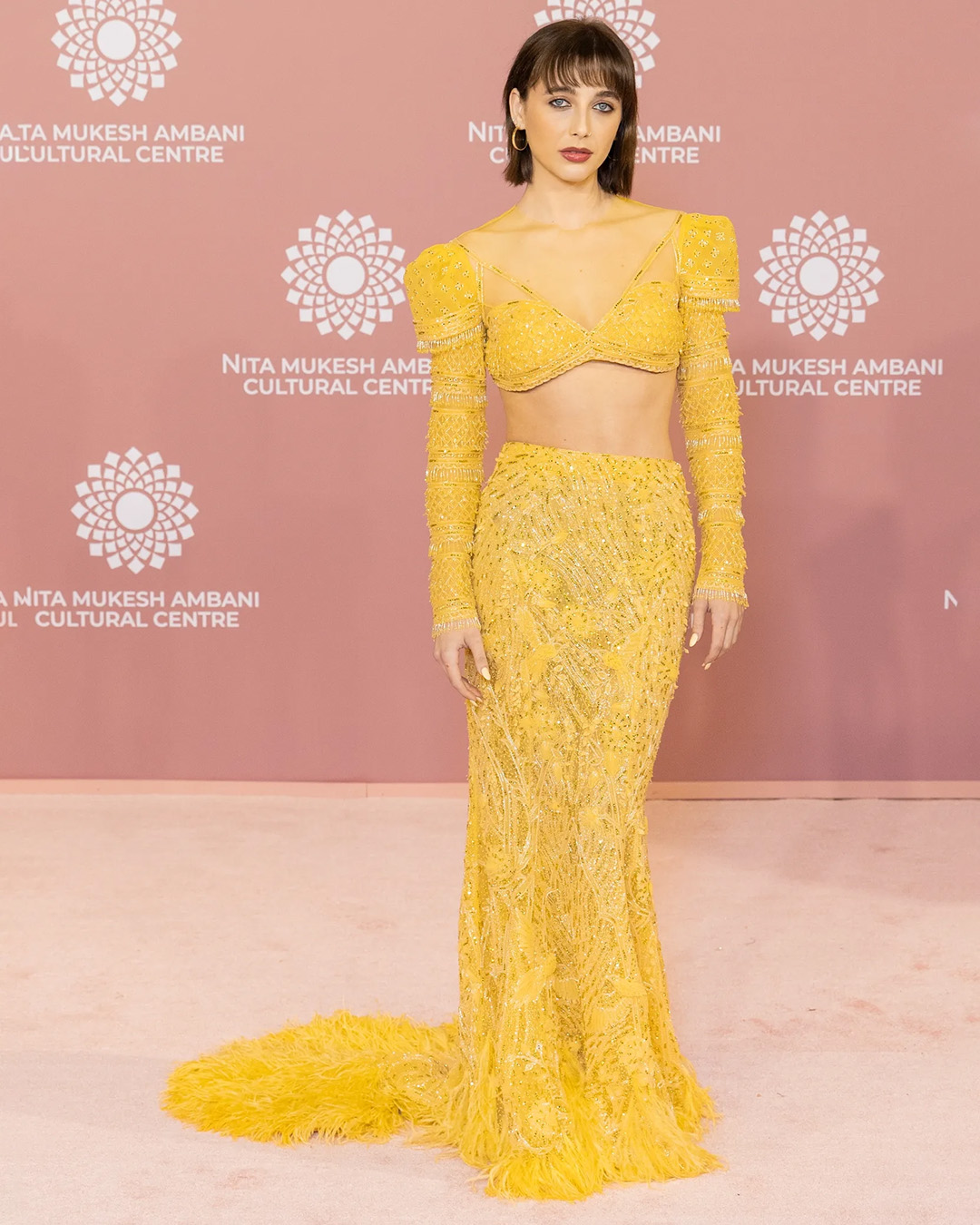 The marigold flower is an important symbol in Indian culture, representing auspiciousness, fertility and the sun. The petals of the marigold are depicted in shadowing hues, which contrast beautifully against the marigold yellow of the Lehenga.
The trailed skirt of the Lehenga was fitted at the top and flowing, cascading down towards the bottom in soft, billowing layers that create a sense of movement and grace. The similar hued blouse of the Lehenga featured a puffed-power shoulder that was adorned with sparkling crystals and beads, adding an extra touch of drama and sophistication.
You can explore and shop similar exquisite pieces by FALGUNI SHANE PEACOCK by exploring their online and offline stores. Follow the link to view it now.