Giving an ode to the timeless tradition of India, FALGUNI SHANE PEACOCK were seen showcasing the evergreen beauty and sophistication of traditional Indian jewellery in the aura of a new-age trendsetter, Rashmika Mandanna at the Nita Mukesh Ambani Cultural Centre (NMACC). Scroll along to closely view the designers' breathtaking craftsmanship. 
The opening of Nita Mukesh Ambani Cultural Centre (NMACC) presented the rich, long-lived and aspired traditional culture of India with a platform of celebration, visibility and acknowledgement. And every A-lister who admires and celebrates the richness of tradition and culture were seen making head-turning appearances at the event, contributing in their own unique ways to the representation of it. 
Rashmika Mandanna in FALGUNI SHANE PEACOCK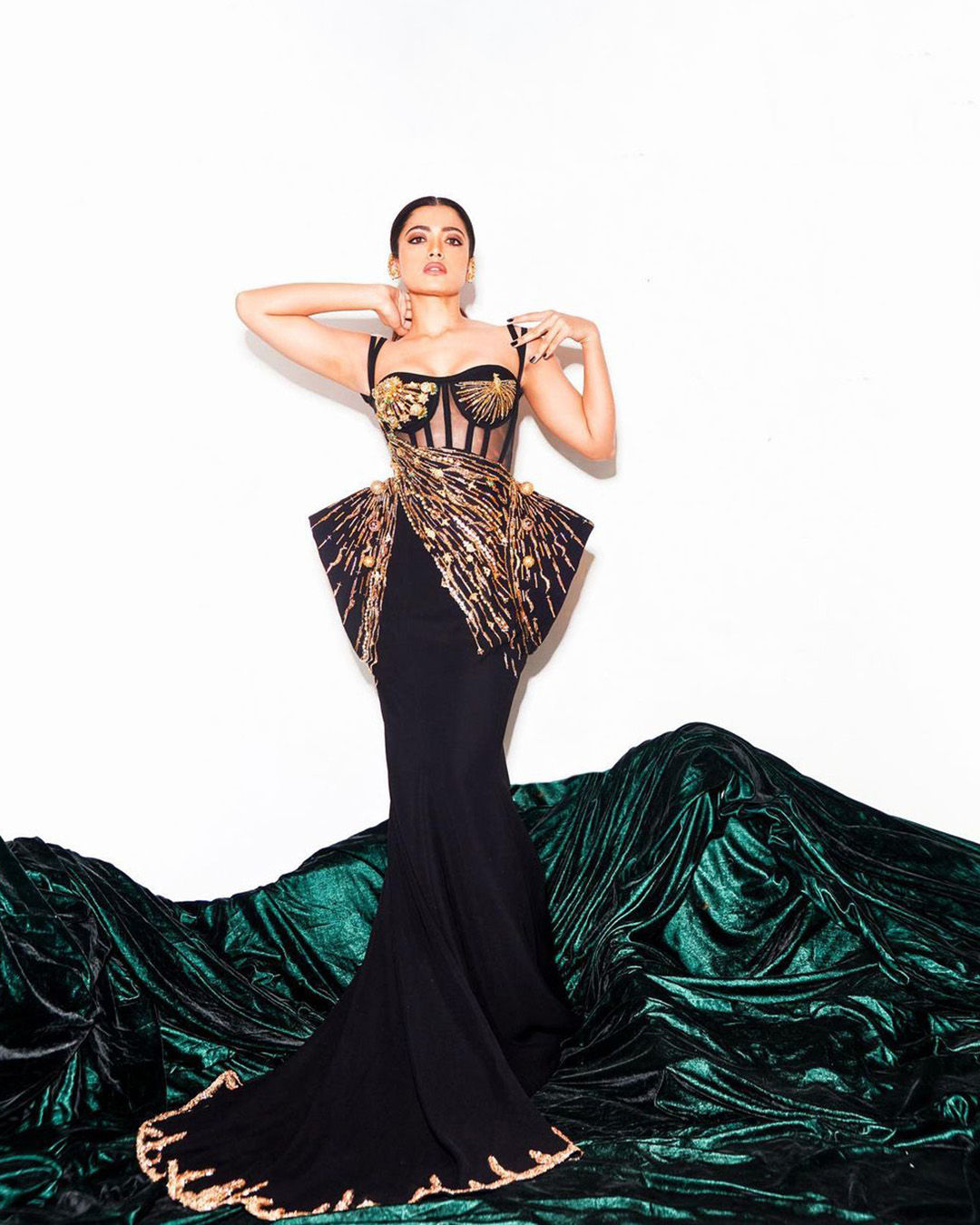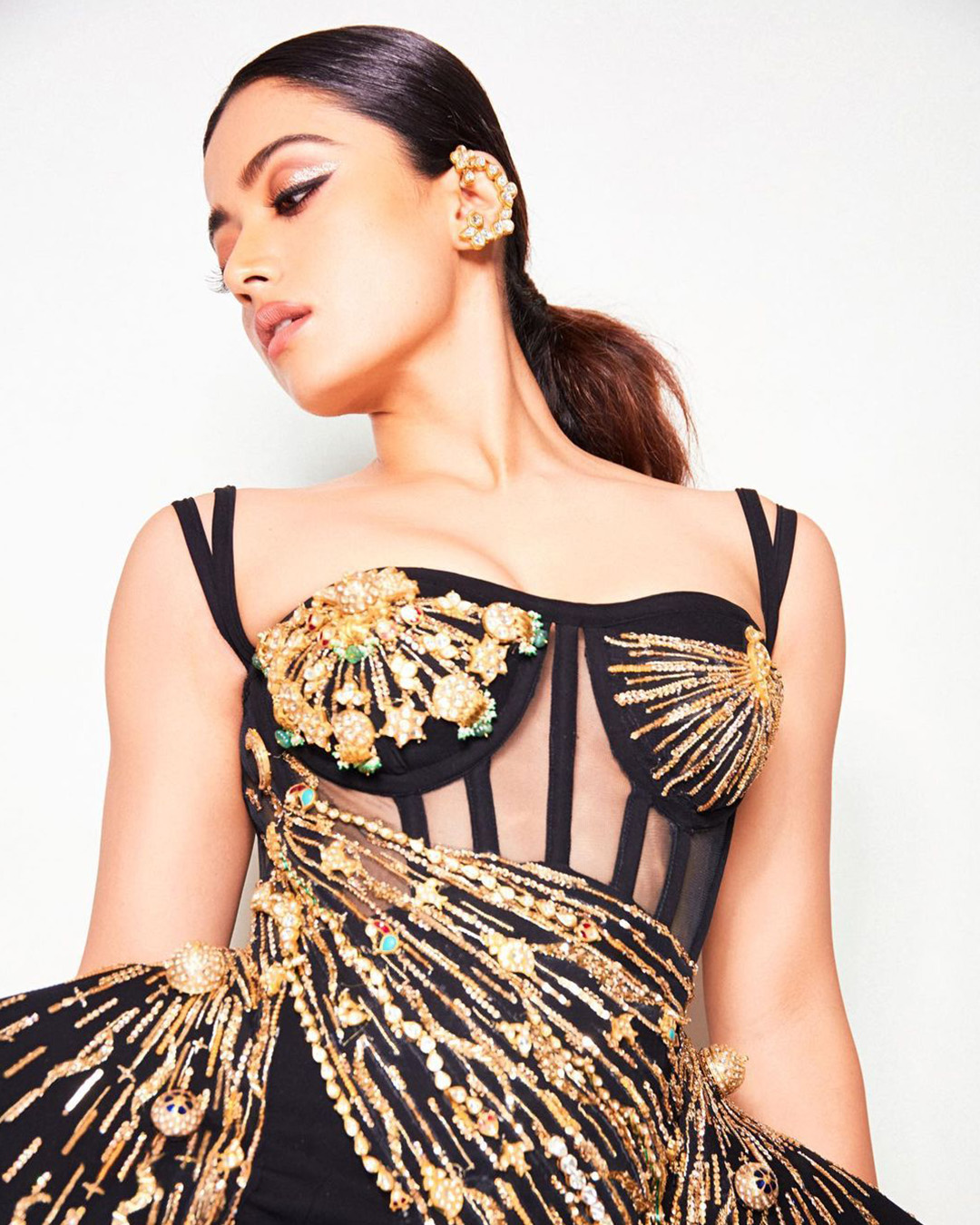 Standing out of all was the Indian actress Rashmika Mandanna in FALGUNI SHANE PEACOCK. The gown was a stunning tribute to the rich cultural heritage of India, adorned with exquisite Indian jewels that lend it an aura of timeless beauty and sophistication. It was crafted from a luxurious midnight black fabric and featured intricate embellishments inspired by traditional Indian jewellery.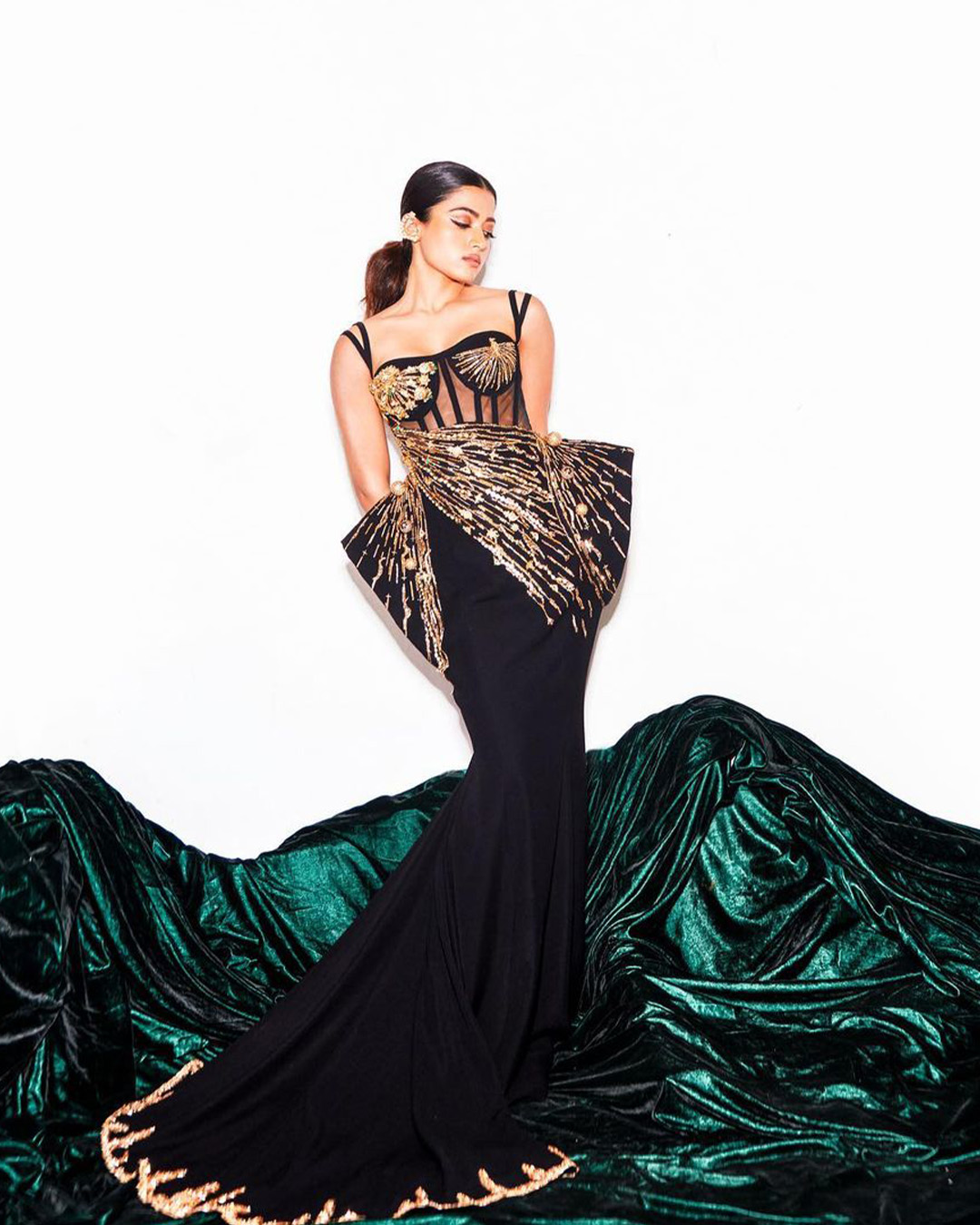 The focal point of the gown is the breathtaking array of authentic Indian gold jewels that adorn it, carefully hand-sewn onto the fabric with precision and care. The jewels also include a dazzling array of precious stones like diamonds, Polki, Jadau and gold set in delicate patterns that are reminiscent of the intricate designs found in ancient times. The bustier of the gown is embellished with a signature lotus, mango, parrots, flowers, moon and the peacock motif, which is a homage to the national bird and eponymous to the designers' name. The waist of the gown is cinched and accentuated with a peplum—making it a form-flattering silhouette.
The actor donned the ensemble for the second day of the event and rightfully made it to the list of most talked about outfits of the night. Several other A-listers were seen donning the exceptional creations of FALGUNI SHANE PEACOCK. Khushi Kapoor, Emma Chamberlain, Shahid Kapoor and the like to name a few. 
To explore and shop similar FALGUNI SHANE PEACOCK outfits, you can scroll through the atelier's online and offline stores. The collection has everything and more that's modern, chic and edgy. Go scrolling to pick your favourite now.