Falguni Shane Peacock breathes life into the FDCI's Blenders Pride Glassware Fashion Tour 2022 theme "Pride in Breaking of Conventional Fashion " with a sleek, bold and captivating street-luxe collection in collaboration with Dizy, India's first female Graffiti Artist.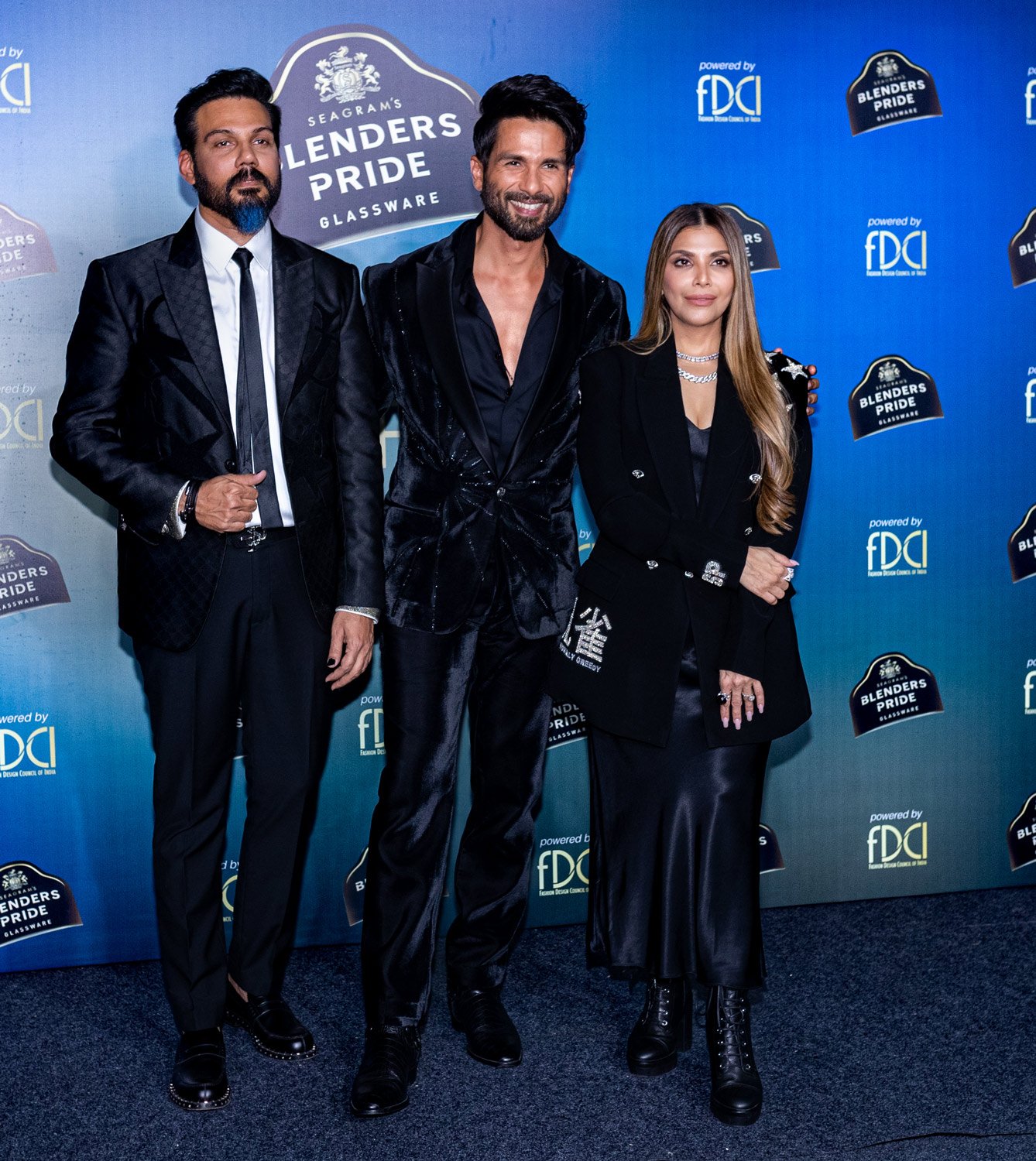 It's the runway where everything new and trendy in fashion begins for the world to follow, experiment and adapt. And Falguni Shane Peacock is attentively making sure every introduction, every innovation is evolving into a worthy and thoughtful outcome. The latest street-luxe collection at the FDCI's Blenders Pride Glassware Fashion Tour 2022 was proof of the same. 
On 2nd December 2022, the globally-renowned luxury designers, Falguni Shane Peacock revealed their street-luxe collection, which was inspired by the rising wave of Indian street-art culture. The spotlight designers showcased their collection in collaboration with Dizy, India's first female graffiti artist. 
The event was studded with a phenomenal list of celebrities and influencers holding notable taste in modern-age streetwear. Chandni Sareen, Sakshi Sindhwani, Varun Agarwal, Meghna Kaur Kaushal and Radhika Seth were some prominent names on the list of influencers who walked the ramp alongside the models.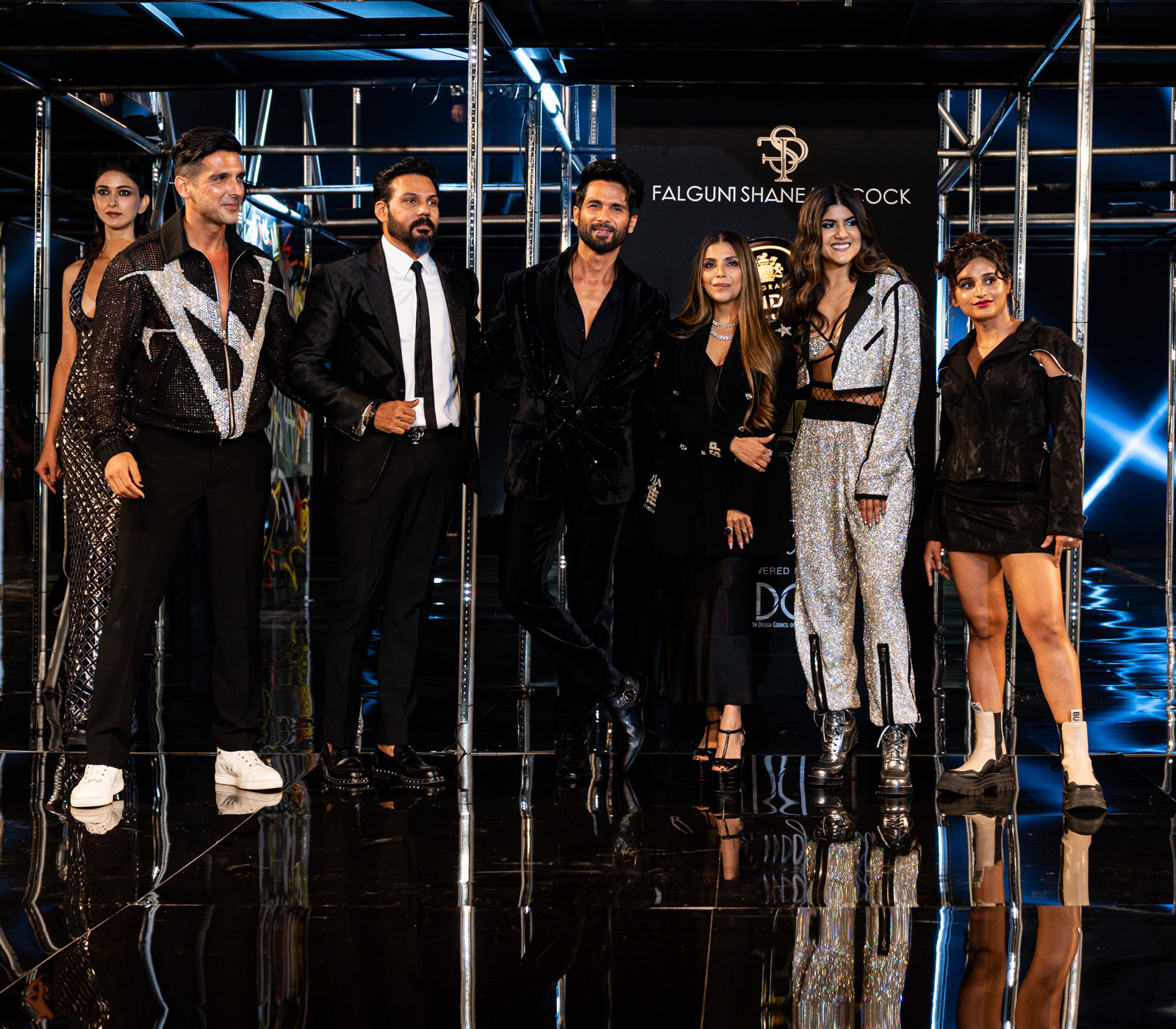 Actor Shahid Kapoor, the showstopper for the night, was a true charmer in the black velvet blazer-jacket embellished with gunmetal sequins and crystals. The blazer was paired with a black shirt and a pair of black pants. 
Zayed Khan and Ananya Birla made their presence felt being the special guests of the night. Zayed was seen sporting a black FSP-monogrammed bomber jacket with black pants. On the other hand, Ananya donned a silver sequinned athleisure set with a black bralette top.
Talking about the collection, it was everything and more that the current generation has been yearning for lately. Bold colours such as royal blue, midnight black, gunmetal, gold and more uniquely stood out. Hints of sequins, clean lines and cuts, variations created using FSP monograms and more redefined the street chic collection in a captivating manner. 
Oversized blazers, jackets, flare pants, mini skirts with thigh-high slits and more made a compelling introduction for the younger generation to experiment with. The collection, being in tune with the pulse of the younger generation, gave them grounds of ease and comfort to define and celebrate in a style of their own. Mix and match of the experimental silhouettes were something that stole the show and made the collection innovatively impactful. 
As often quoted by Falguni Shane Peacock 'Life is too short to blend in,' so pop out in a style of your own and let the world witness your unapologetic and authentic sartorial choices. 
Check out the online and offline stores of Falguni Shane Peacock to explore and shop for affairs of joy and celebration.