Cut out dresses are becoming a staple in every girl's wardrobe and rightfully so. There is something about the allure and just the right amount of drama which adds to the likeability of these dresses. The popularity of cut out dresses is fairly new but the minutely unconventional dress style has found its way on the ramps of 1990 fashion shows only to become a rage amongst fashion-loving women in 2019-20 onwards.
Cut out dresses are available in different lengths—short, midi and maxi, as well as distinctive silhouettes including fitted, wrap, A-line and flowy, providing a vast array of styles to choose from. The versatile dress can effortlessly be styled with sneakers and a jacket for a laid-back look or can also be paired with high heels and a blazer for a more polished and sophisticated vibe.
The popular dress style is appropriate to be worn during daytime as well as for night events making it a prevalent choice amongst fashion-savvy women. You can choose from a variety of fabrics and unique prints to match your fashion aesthetic.
Let's have a look at the most fashionably relevant cut out party dress collection by Falguni Shane Peacock to inspire your fashion wardrobe.
CHATEAU LIMAR LONG FRINGE DRESS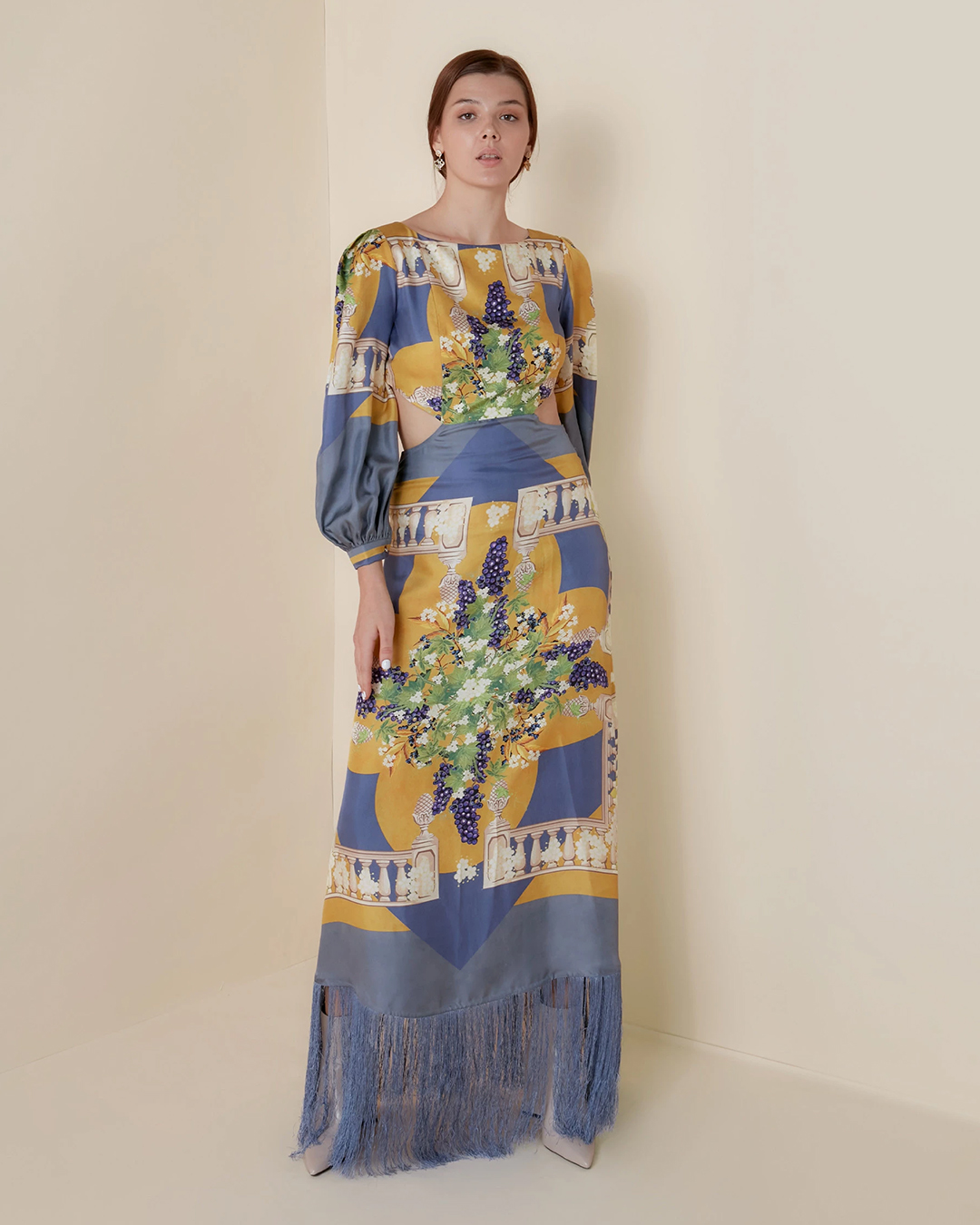 This multicoloured Falguni Shane Peacock cut out dress is the ideal brunch date outfit if you want to create a lasting impression. Curated from 100% silk, this cut out party dress showcases waist cut-outs on both sides with fringes on the hemline. The casual dress has a fitted bodice and features a placement print.
TUSCANY DREAM CUT-OUT LONG DRESS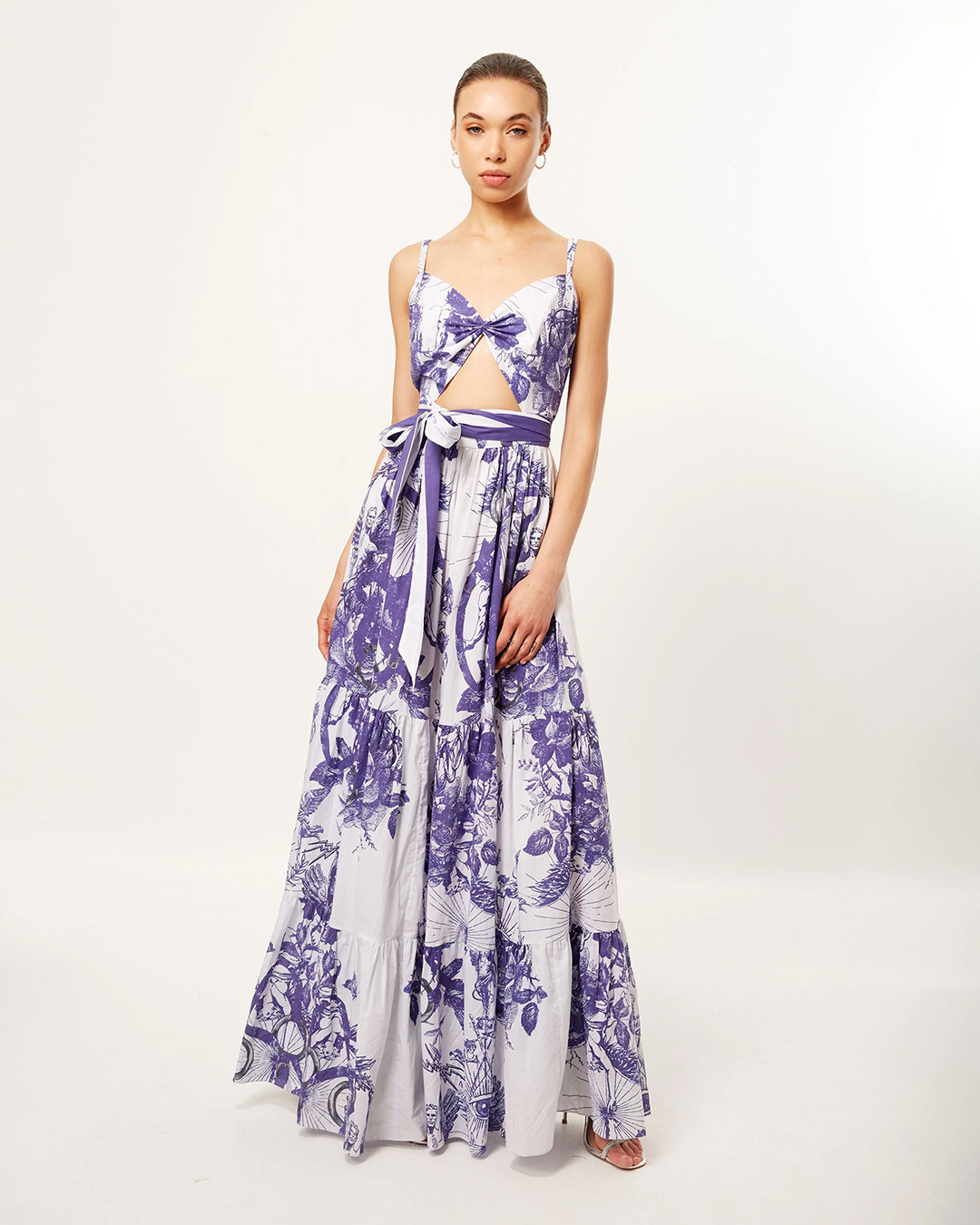 The dual-toned maxi cut out dress is the perfect getaway dress for a Tuscan soiree. The tiered maxi dress is curated from cotton cambric and showcases a cut out in the midriff with a waist tie up. The flowy cut out party dress can be styled with strappy flats and minimalistic jewellery for an effortless day-out ensemble.
SCARLET SPLICED FLORA CUT OUT DRESS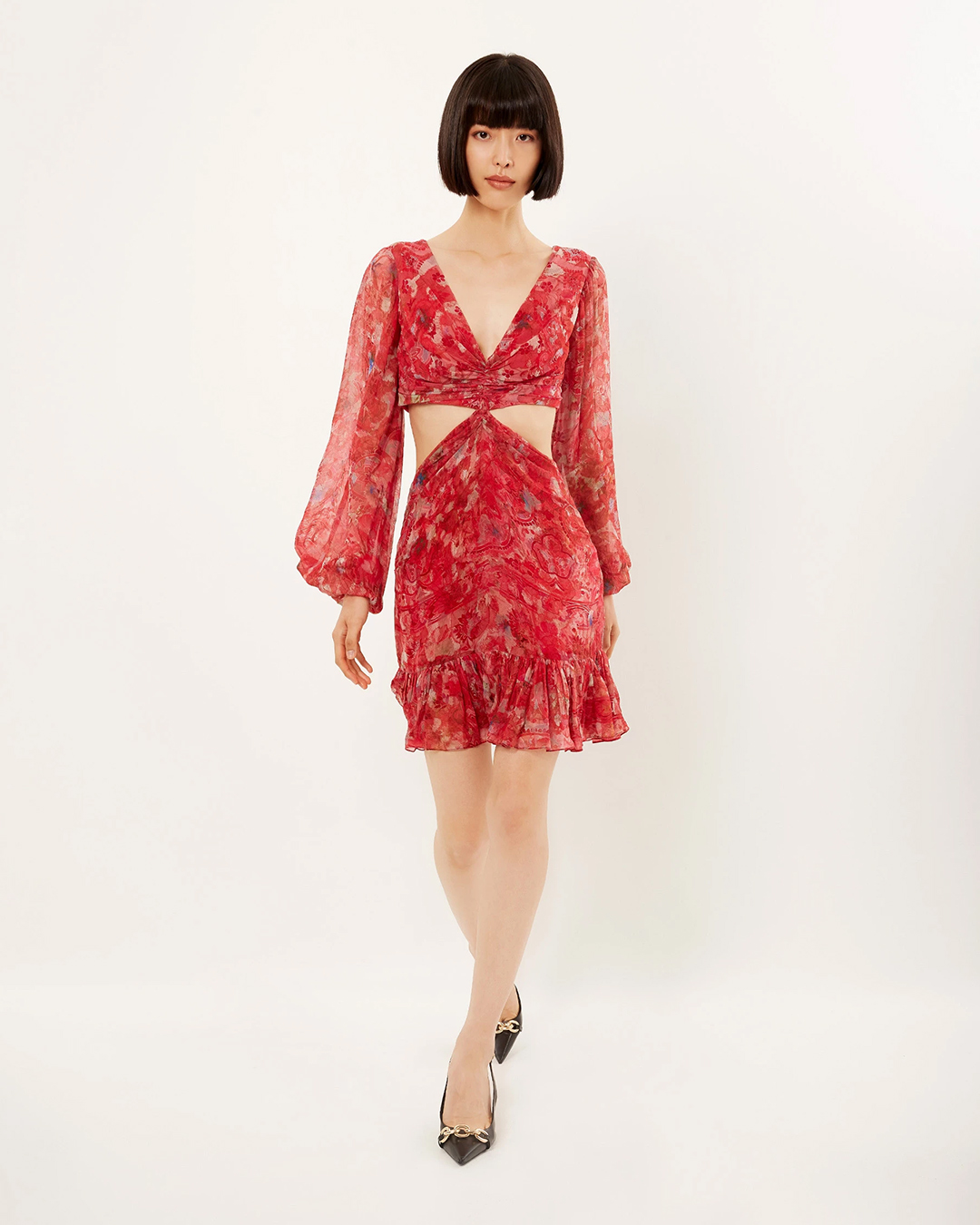 The scarlet spliced flora cut out dress is a cute girl's night out dress with just the right amount of glamour quotient. Curated from 100% lyocell fabric, the short cut out party dress features blouson sleeves, cut outs on both sides of the waist, a deep back and a frilled hemline.
INDIGO IBIS SHORT DRESS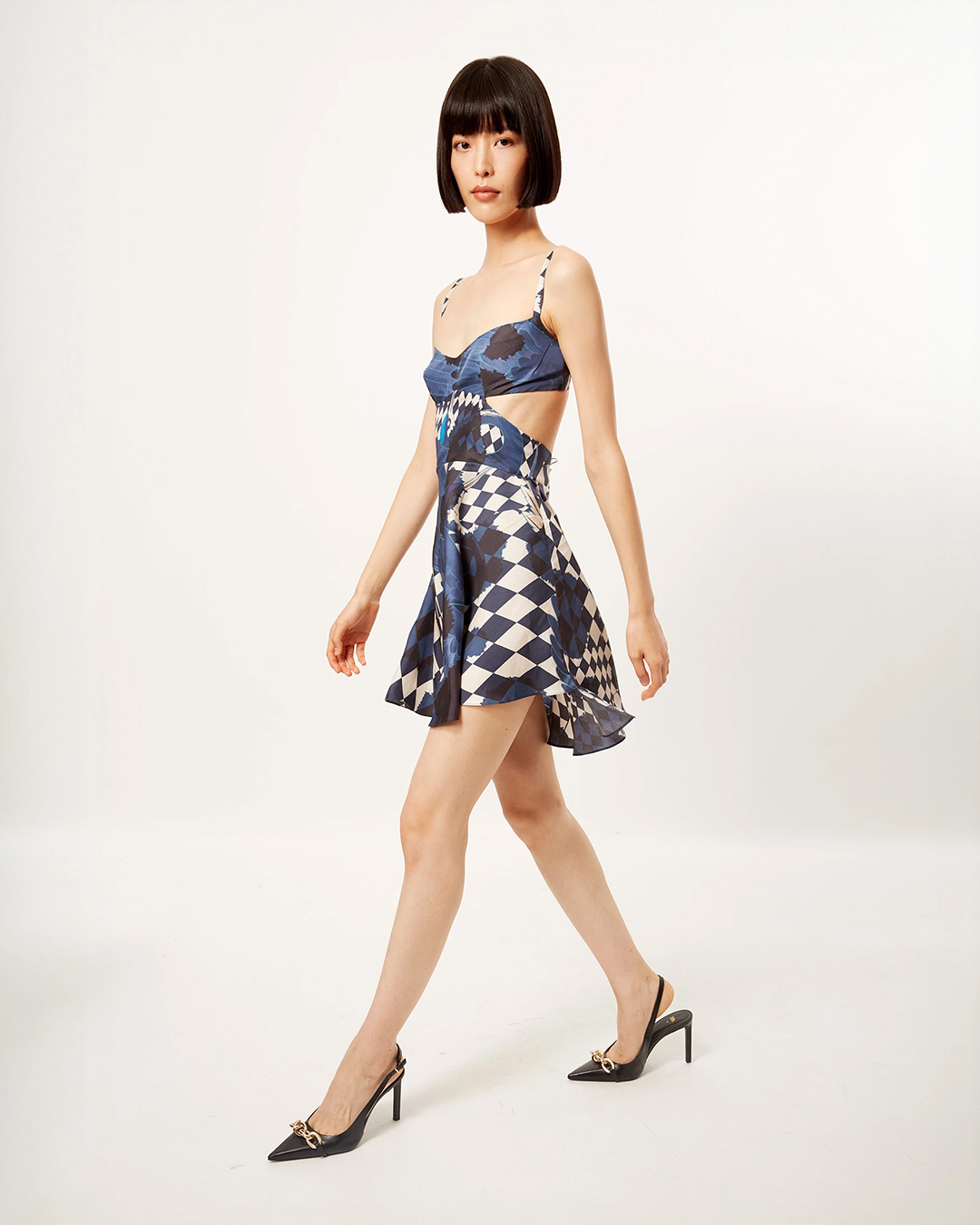 The perfect short cut out party dress when you're going out clubbing. The 100% silk dress showcases an abstract, checkered pattern with a waist cut out going all the way around the back. This Falguni Shane Peacock cut out dress is replete with an asymmetrical hemline and singlet straps.
BOTANIC LYNX CUT OUT DRESS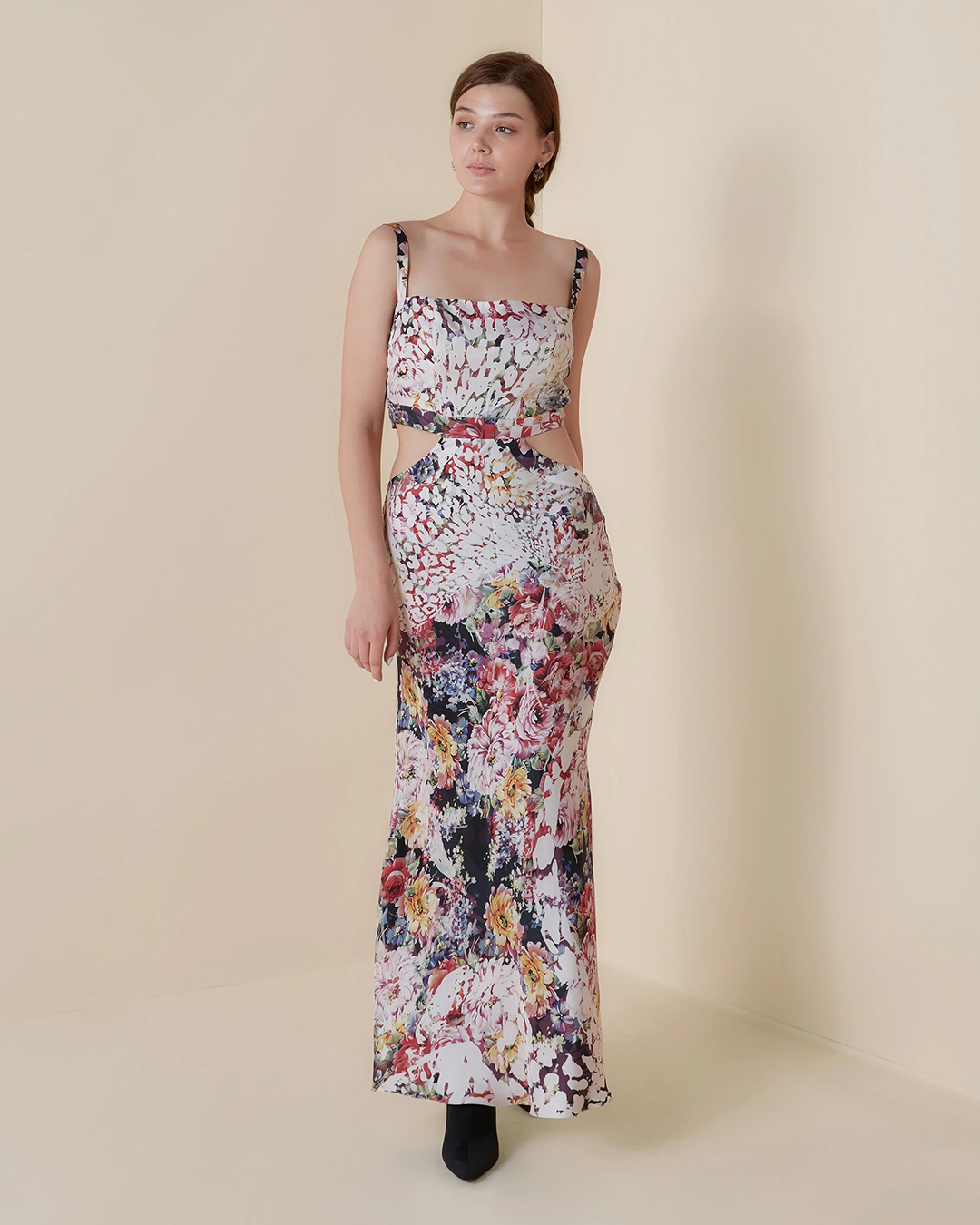 If you love floral prints, then the botanic lynx cut out dress should be on your wishlist. The long cut out dress showcases a fitted bodice with a multicolour floral print and waist and back cut-out detail.