Winters are right around the corner and what could be better than reviving your winter wardrobe with some essential but high-fashion embellished jackets? Nothing can top the feeling of bundling up in a cosy winter jacket and sipping on a hot cup of cocoa. But while we do that, we cannot compromise on fashion.
The embellished jackets for women by Falguni Shane Peacock are everything you need to feel your modern and aspirational self while beating the bitter cold. With intricate details, ornate embellishments and luxe colour combinations, these jackets are sure to woo the fashion-mavens to the max. Whether you are running errands, going out with your girl gang or planning to attend an elaborate event—these embellished jackets are sure to add the perfect fold of fashion, style and glamour to your ensemble.
So, if you want to put your best fashion game forward, you can bank on these one-of-a-kind embellished jackets by Falguni Shane Peacock. Here are our top 5 picks from their collection.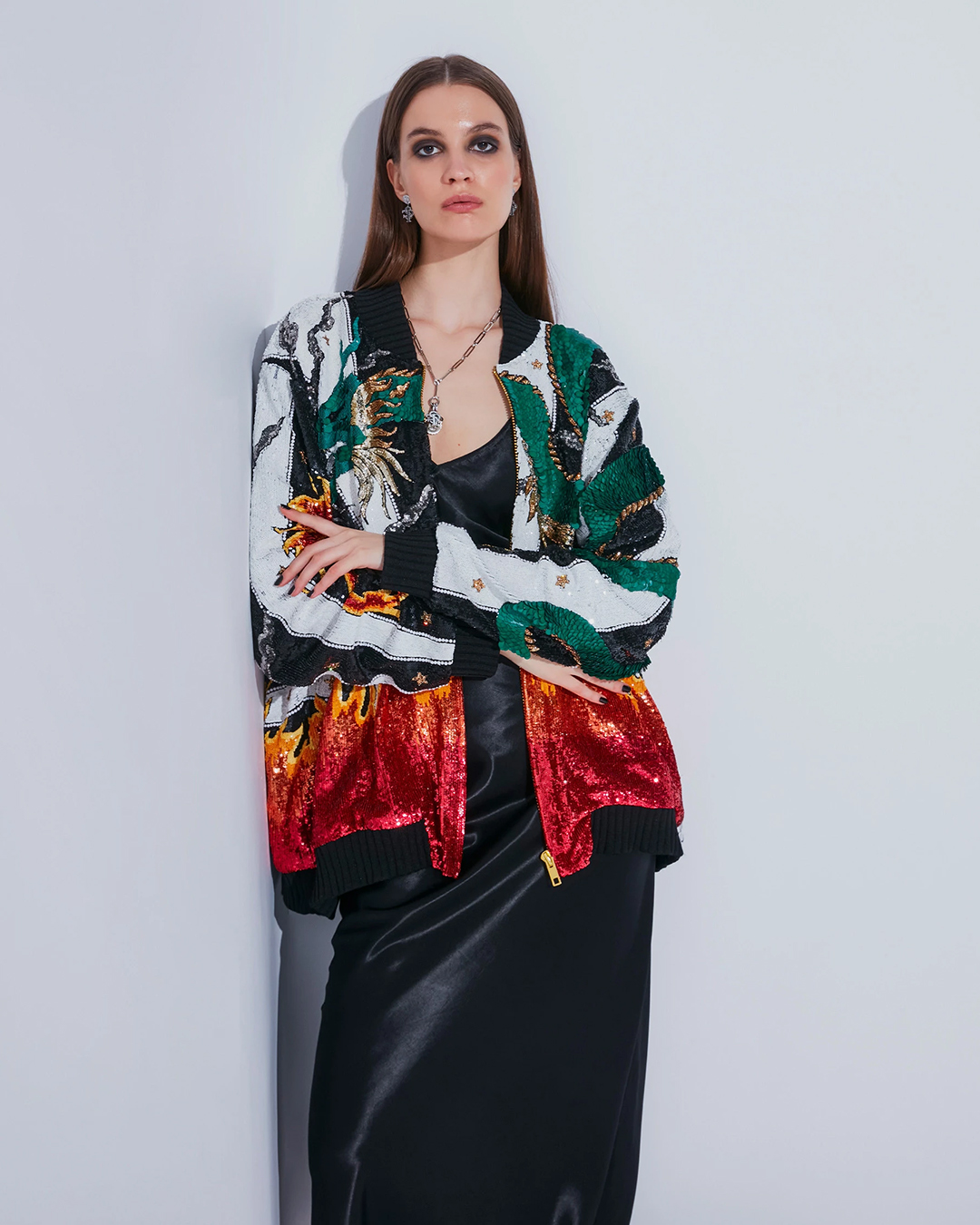 The high-fashion aesthetic jacket is an iconic statement piece to have in your wardrobe. The multicoloured, oriental-theme-inspired designer embellished jacket is carefully adorned with sequins and crystals to create the dragon and fire pattern. The zip-up bomber jacket is crafted on Swiss net fabric and features ribbed trims and zip closure.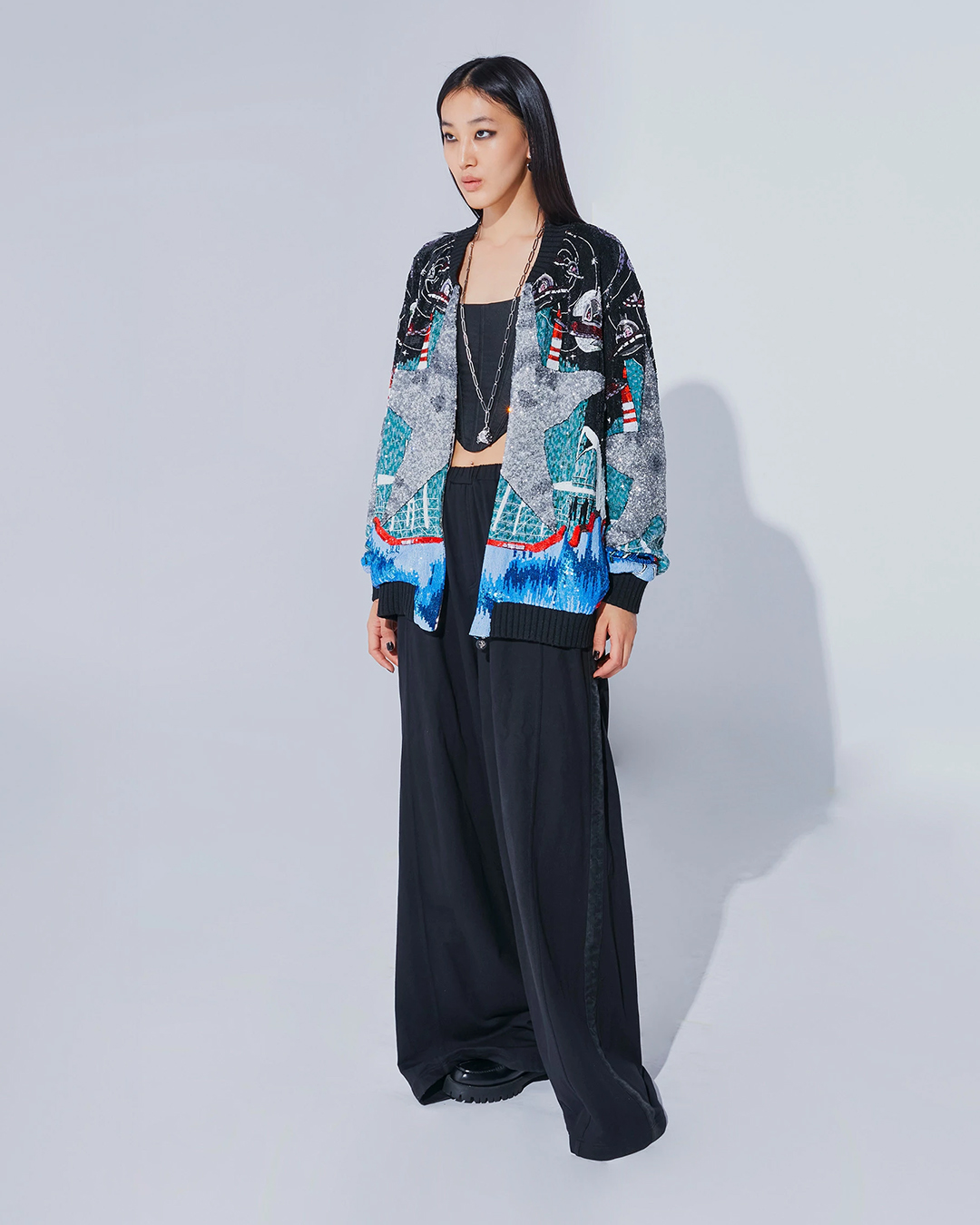 Another multicoloured statement jacket you must invest in if you're in love with the space and the spatial bodies. Inspired by space and the stars, the designer embellished jacket can be styled with any outfit to elevate your look to the maximum potential. The bomber-style embellished long jacket is adorned with sequins all over and is replete with ribbed trims and a zip closure.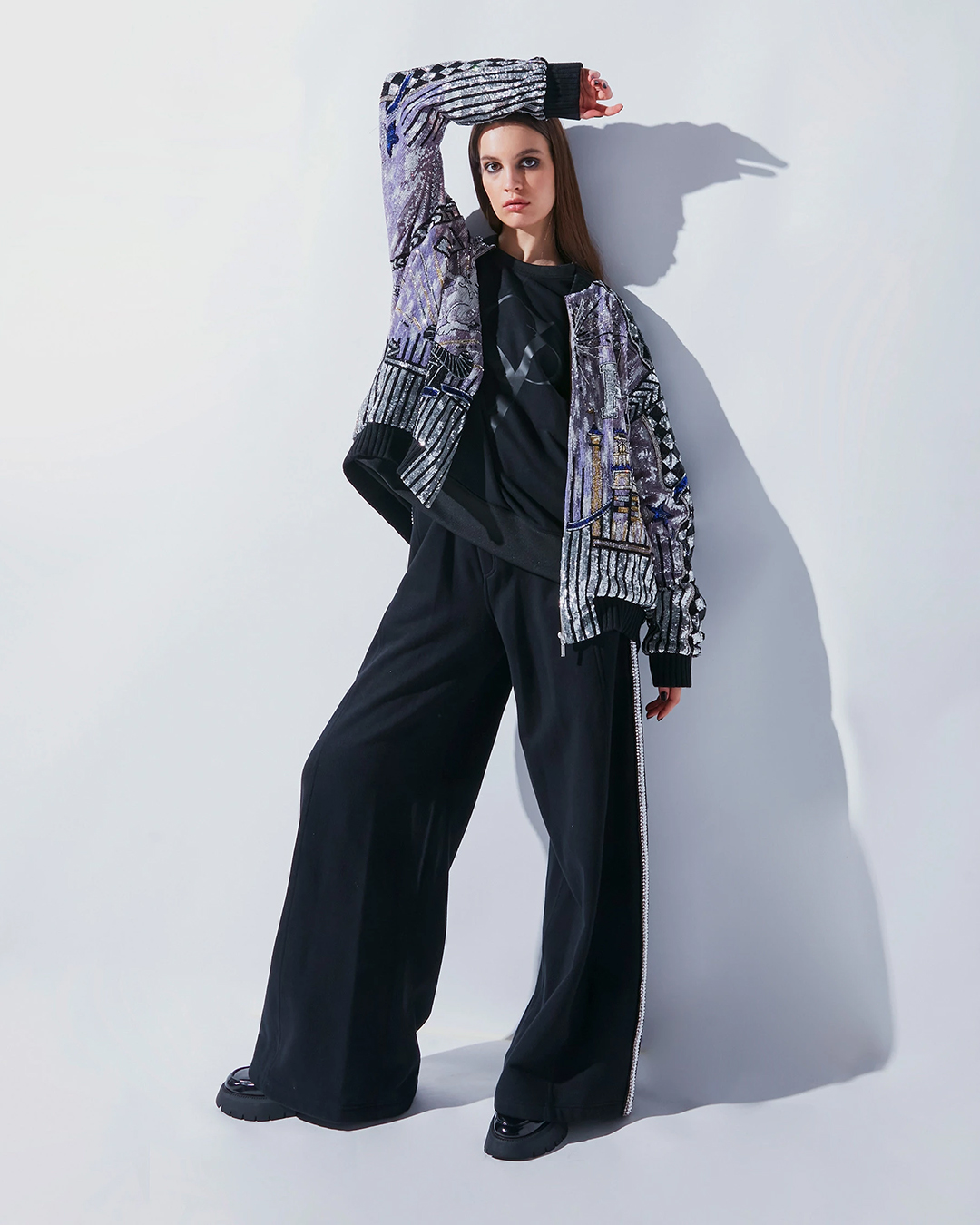 This hand-embellished jacket with an eccentric pattern all over is the perfect addition to every fashionista's wardrobe. The bomber-style jacket showcases a checkered pattern on the sleeves and FSP initials as some of the patterns on the heavily embellished long jacket. The relaxed fit jacket is curated on Swiss net and showcases ribbed trimming and a front zip closure.
The not-so-basic black embellished jacket could easily become your go-to jacket for the upcoming colder months. The bomber-style jacket is made of Korean fleece and is replete with pearl and rhinestone embellished Peacock logo on the front and FSP patchwork on the sleeve. The embellished long jacket also showcases an embellished back, ribbed trims and a customised FSP zip closure.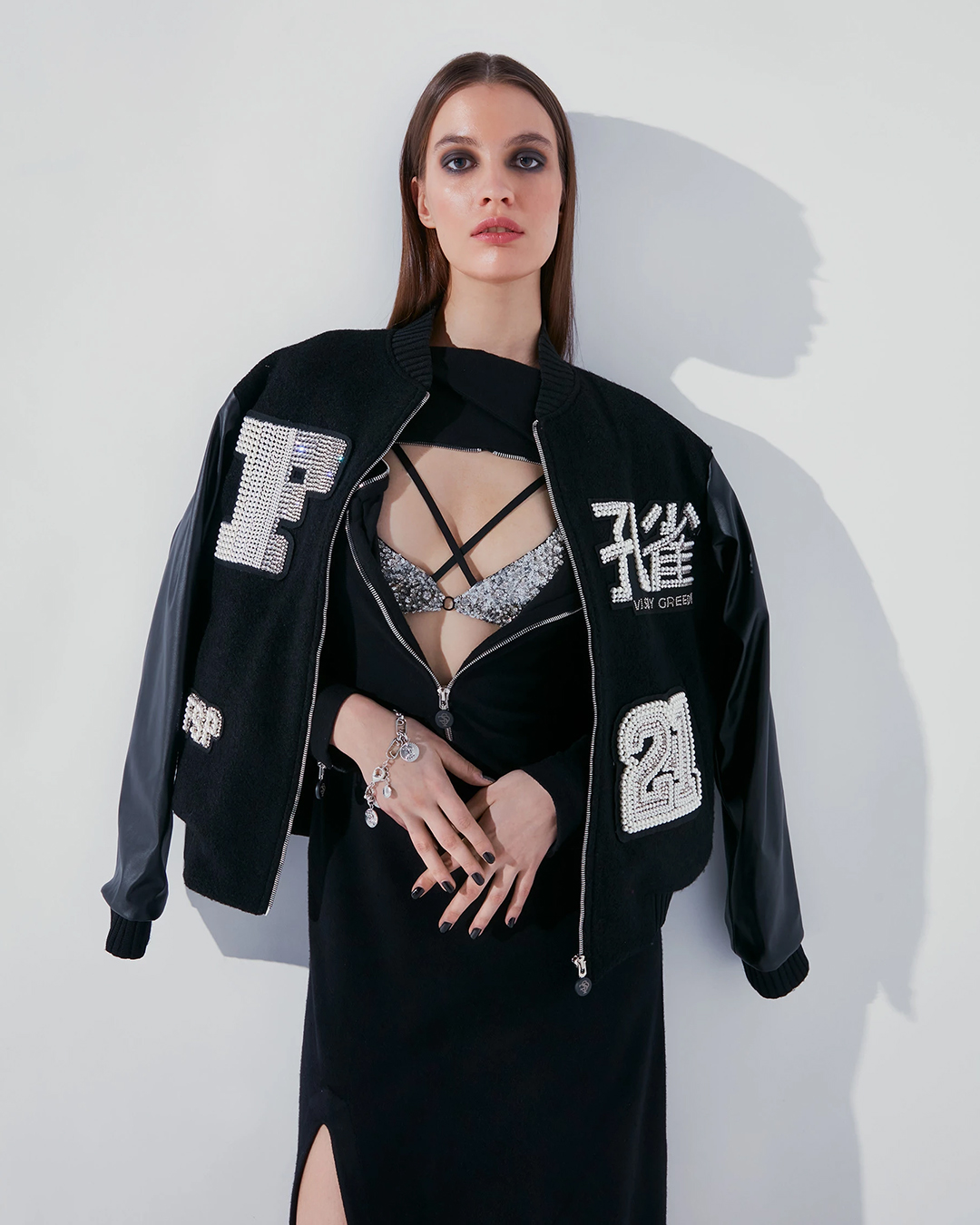 Another classic black embellished jacket from the luxury designer brand which you cannot miss out on. The tova fleece embellished jacket is the perfect fusion of cosy fleece and sleek leather combined in one. The bomber-style jacket is replete with rhinestones and pearl FSP embellishments on the front. The embellished long jacket also showcases leather sleeves, ribbed trims and a customised FSP zip closure.