Is there an outfit more versatile than maxi dresses? From crushing office targets to peacefully enjoying an all-dessert Sunday buffet, there is nothing you can't do while wearing a seamlessly curated maxi dress by FALGUNI SHANE PEACOCK. Scroll down to discover an awe-inspiring maxi dress design collection for women in modernistic colours and whimsical patterns.  
Maxi dresses are always a safe pick when you're doubtful and overwhelmed by a plethora of choices for your date night. Depending on your preference, these full-length dresses can be availed in different silhouettes including slip, wrap, cut-out, off-shoulder, etc. to name a few. The sky's the limit when it comes to the selection of prints and fabric choices. Prints varying from floral and geometric to abstract and baroque, maxi dress designs are available in an array of fabrics ranging from lighter (silk) to heavier fabrics (georgette).
Maxi dresses make for an ideal date night outfit. Comfort coupled with elegance is what a girl needs for her date night and this garment checks all the right boxes.  
In this blog post, we delve into learning some creative hacks to style maxi dresses for a romantic date night with your beau. Whether you're a new fashionista on the block or a seasoned showstopper, this blog will take you through the process of amping up your maxi dress game with a few simple tricks.
SILVER CHROME APPLIQUE LONG DRESS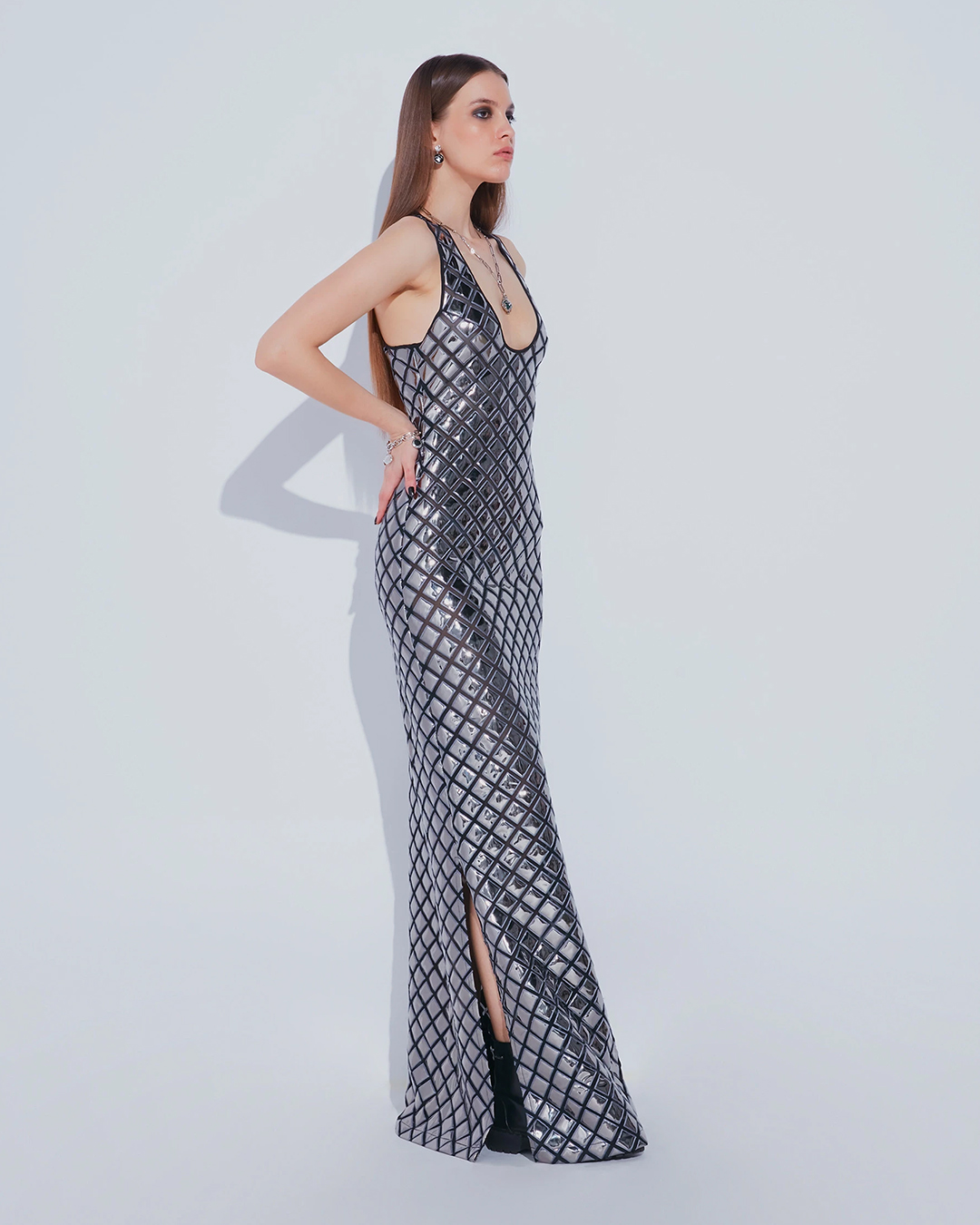 Put together the right type of accessories and it can take your entire look from drab to fab in a minute. The choice of accessories can be individualistic. So, for this special day, let your inner diva shine through. Pick pieces that will elevate your look and simultaneously give you a boost of confidence.
ENCHANTED ZINNIA LONG DRESS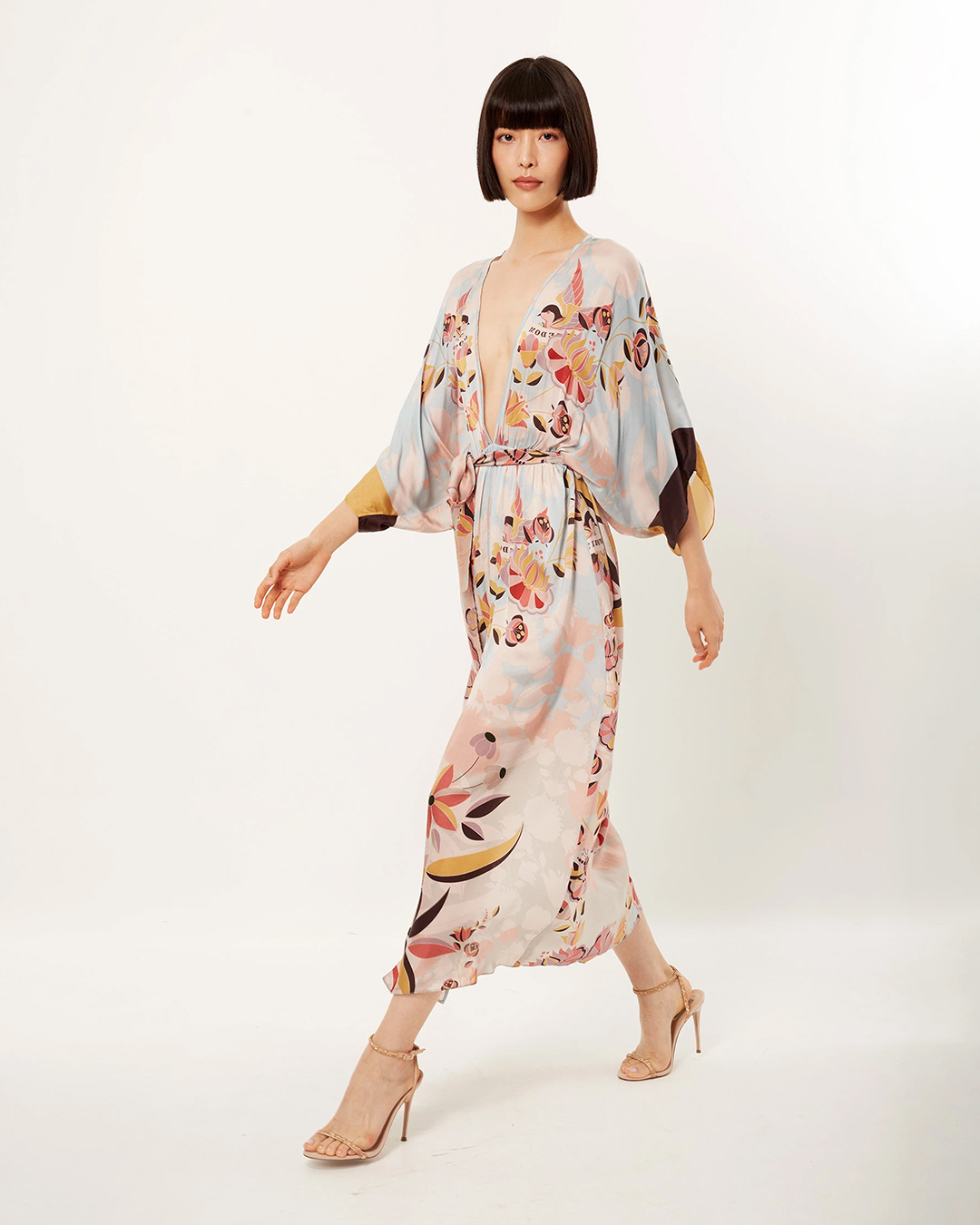 The addition of an undershirt, button-up, waistcoat, blazer or jacket under or over your outfit could easily add an extra dimension to your maxi dress design. The extra layer also doubles up as a cosy cocoon if it gets chilly at night.
IRELAND STAR LONG DRESS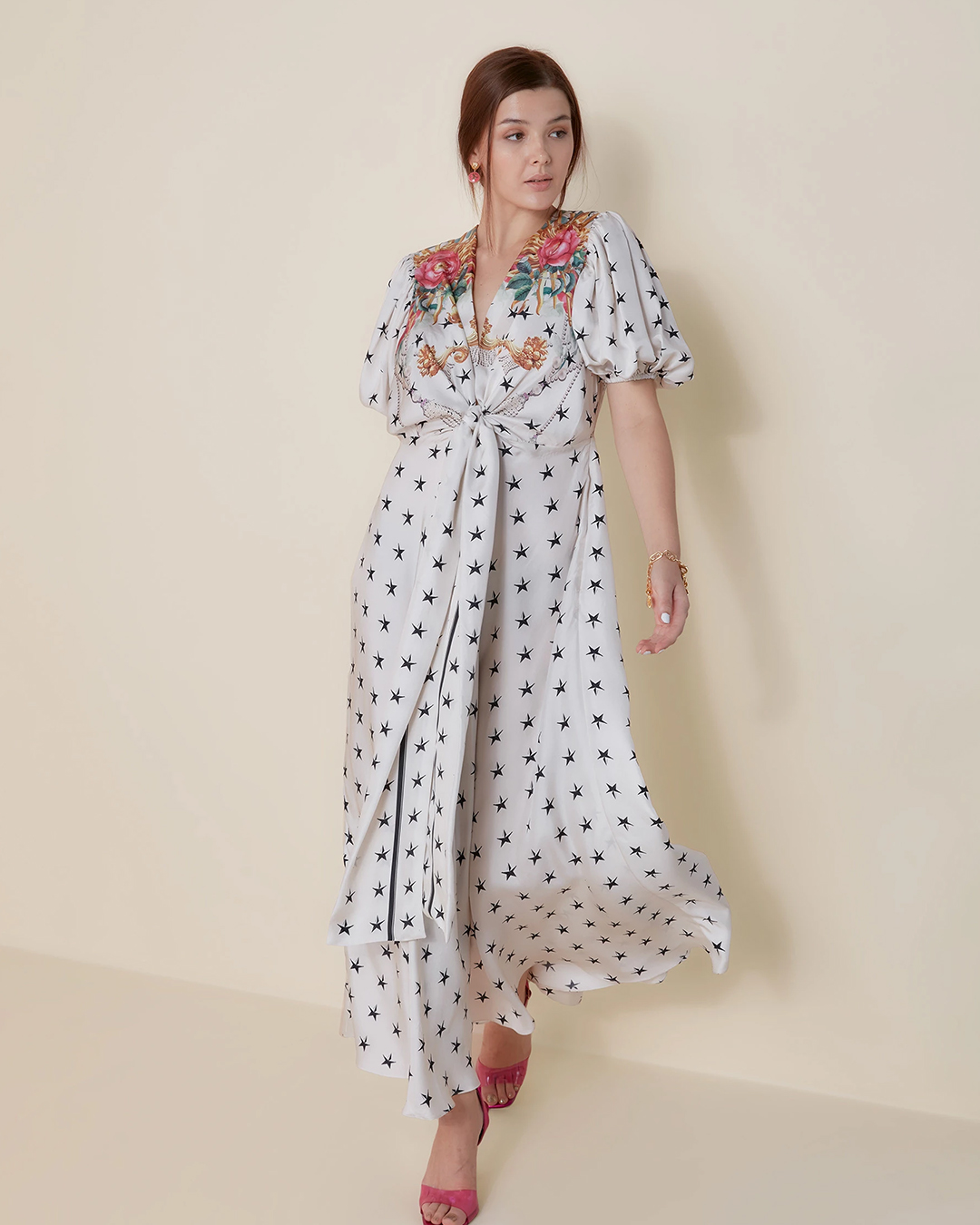 The versatility of a garment is reflected in how easily you can dress it up or dress it down depending on the need of the hour. For a casual, brunch date look, pair your maxi dress with some strappy kitten heels and a classic tote bag to carry your essentials. But, an elaborate date night calls for a meticulously put-together maxi dress design outfit complete with high-heels and a studded leather handbag.
DREAM MIRAGE DRAPPED DRESS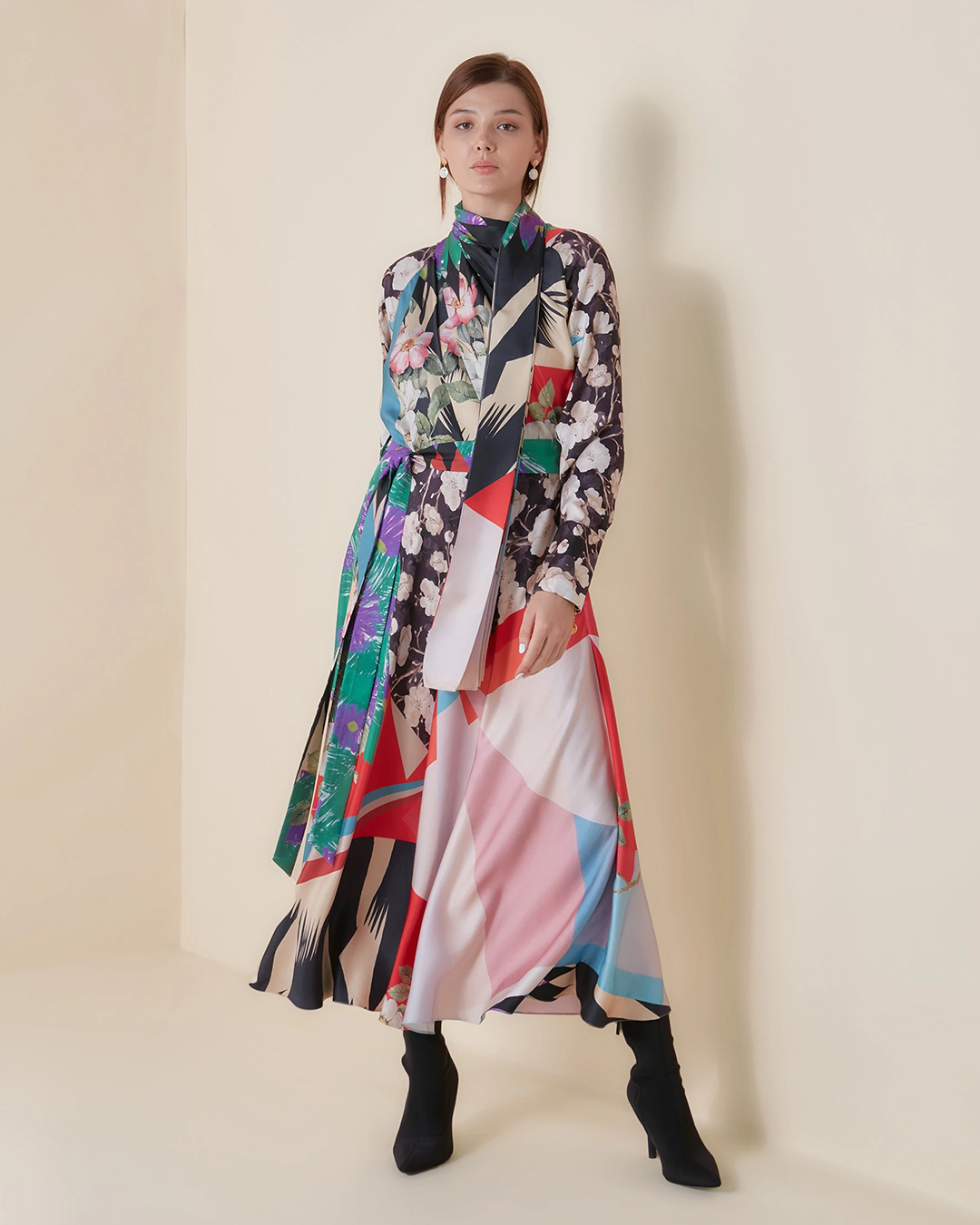 A scarf is one of the most underutilised accessories ever. You can either style it the usual way or get creative with it. Use it as a bandana over your head, double it up as a belt or tie it up as a bandeau over your maxi dress.
TROPICAL RED LONG DRESS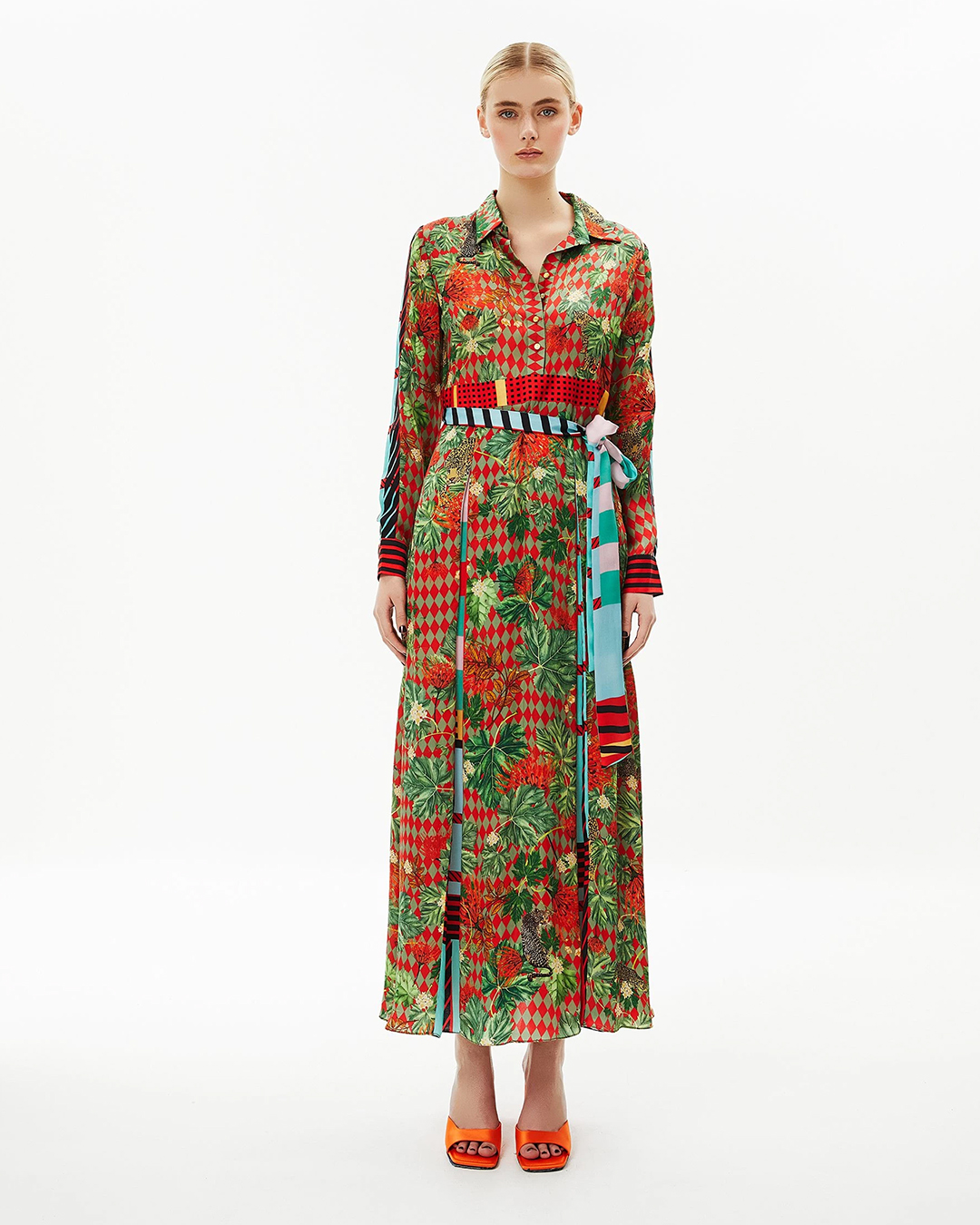 Dates are meant to be fun and flirty, and so should be your outfit. Multicolor maxi dress designs are a staple fashion wardrobe essential that never goes out of style. For your maxi dress design, opt for an elaborate pattern in vibrant colours.