Round up the best selection of latest designer Anarkali suits, Indian Lehenga, Sarees and Kurta sets, for it is the time of the year to revel in festive joy with your loved ones. Diwali, one of the most auspicious festivals of India, marks the triumph of good over evil. The festival holds mythological, religious, spiritual, and social importance in the country. Speaking of social importance, the time of the year calls for elaborate social gatherings where friends and families bask in the festive spirit by celebrating together. To make sure you are dressed your best while doing so, we highlight the best festive Anarkalis for you to pick this festive season.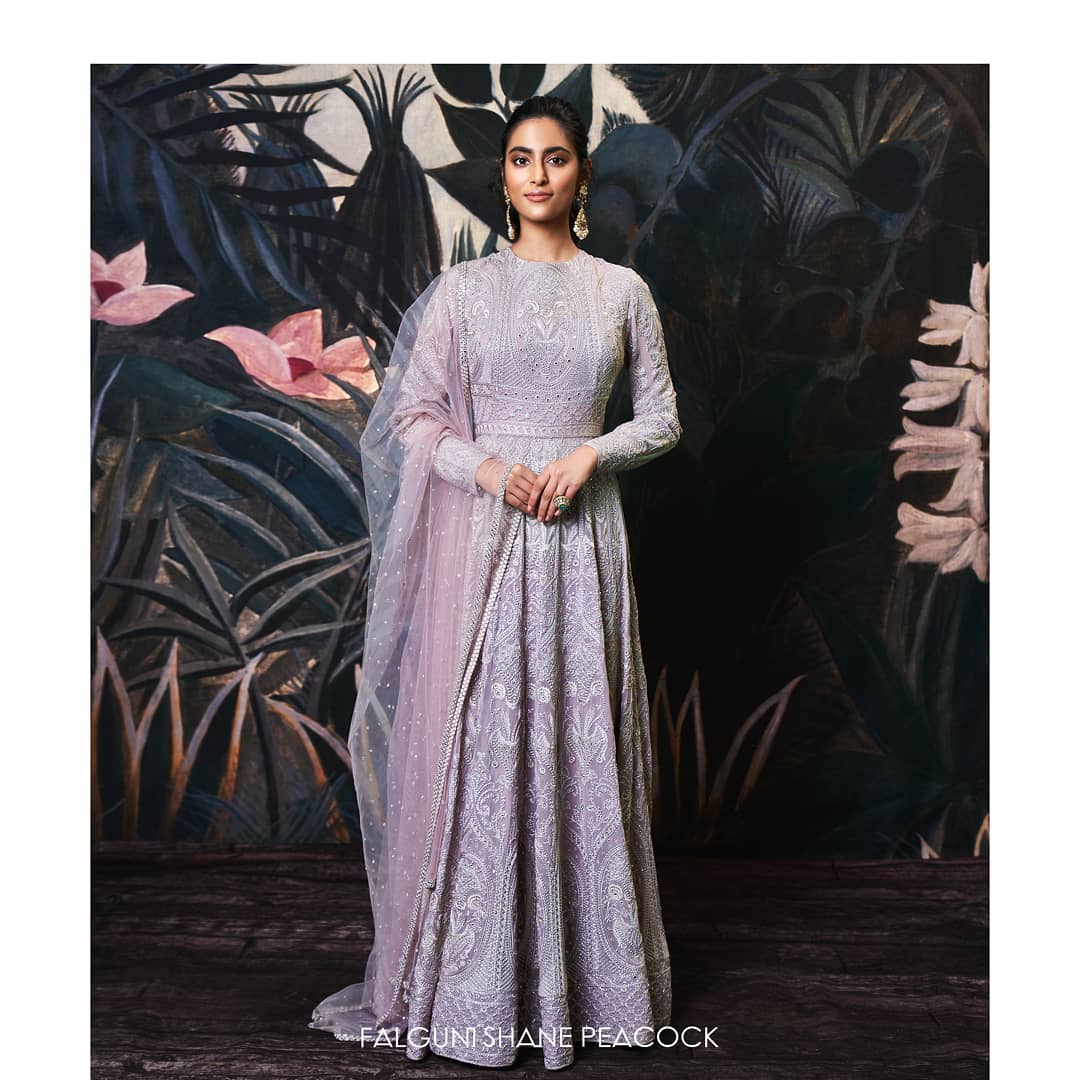 A floor length, light mauve Anarkali by Falguni Shane Peacock, crafted with delicate, foliage embroidery is all you need to get authentically Diwali ready. The full-sleeved, Indian Anarkali suit is replete with chrome applique details on ethnic motifs. Style the Indian ensemble with elaborate, drop earrings to accentuate your Diwali look.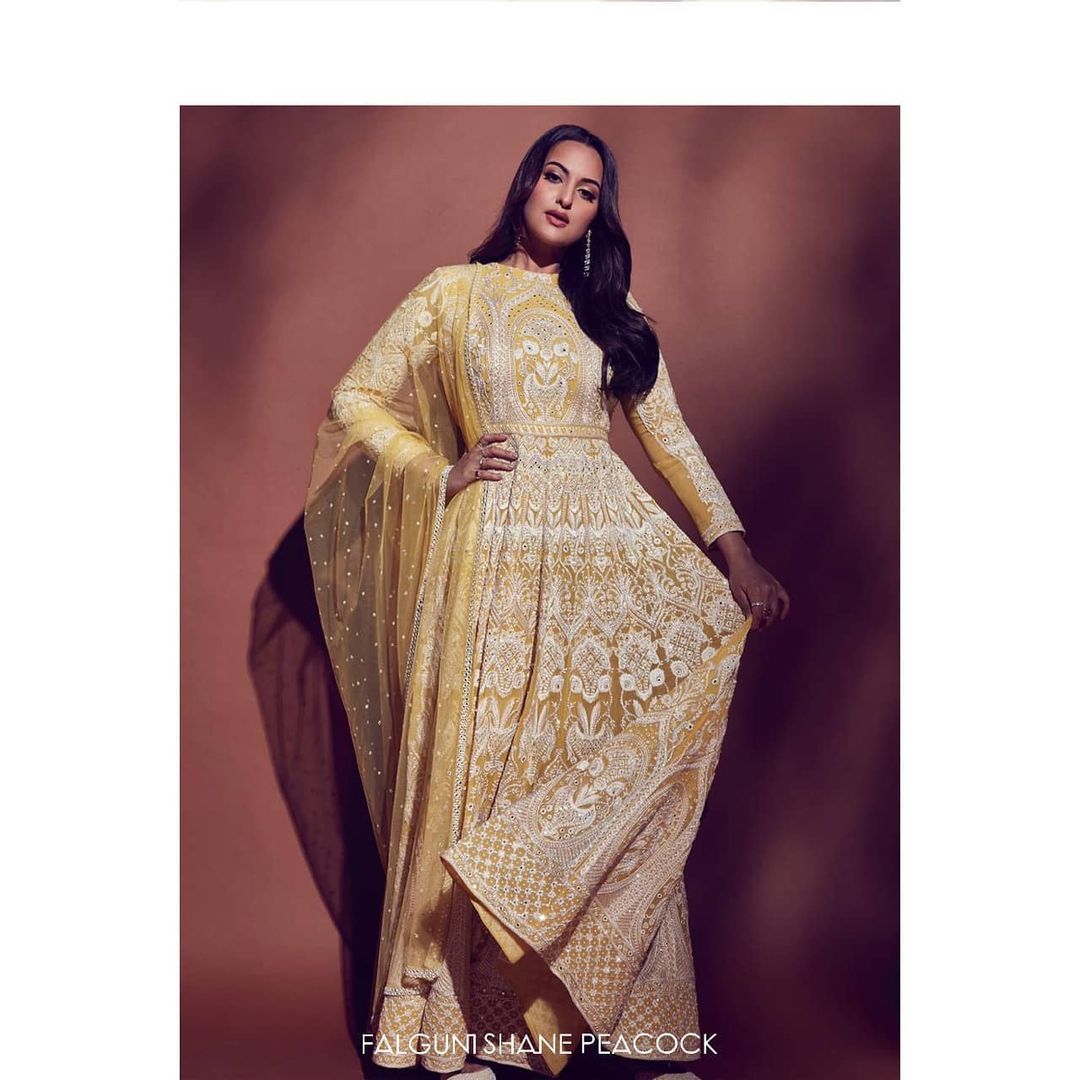 To achieve an impeccably radiant Diwali look, pick hues that compliment your festive style and mood. The Falguni Shane Peacock Anarkali in the vibrant hue of yellow and adorned with chrome applique details on jharokha motifs could make a befitting Diwali ensemble.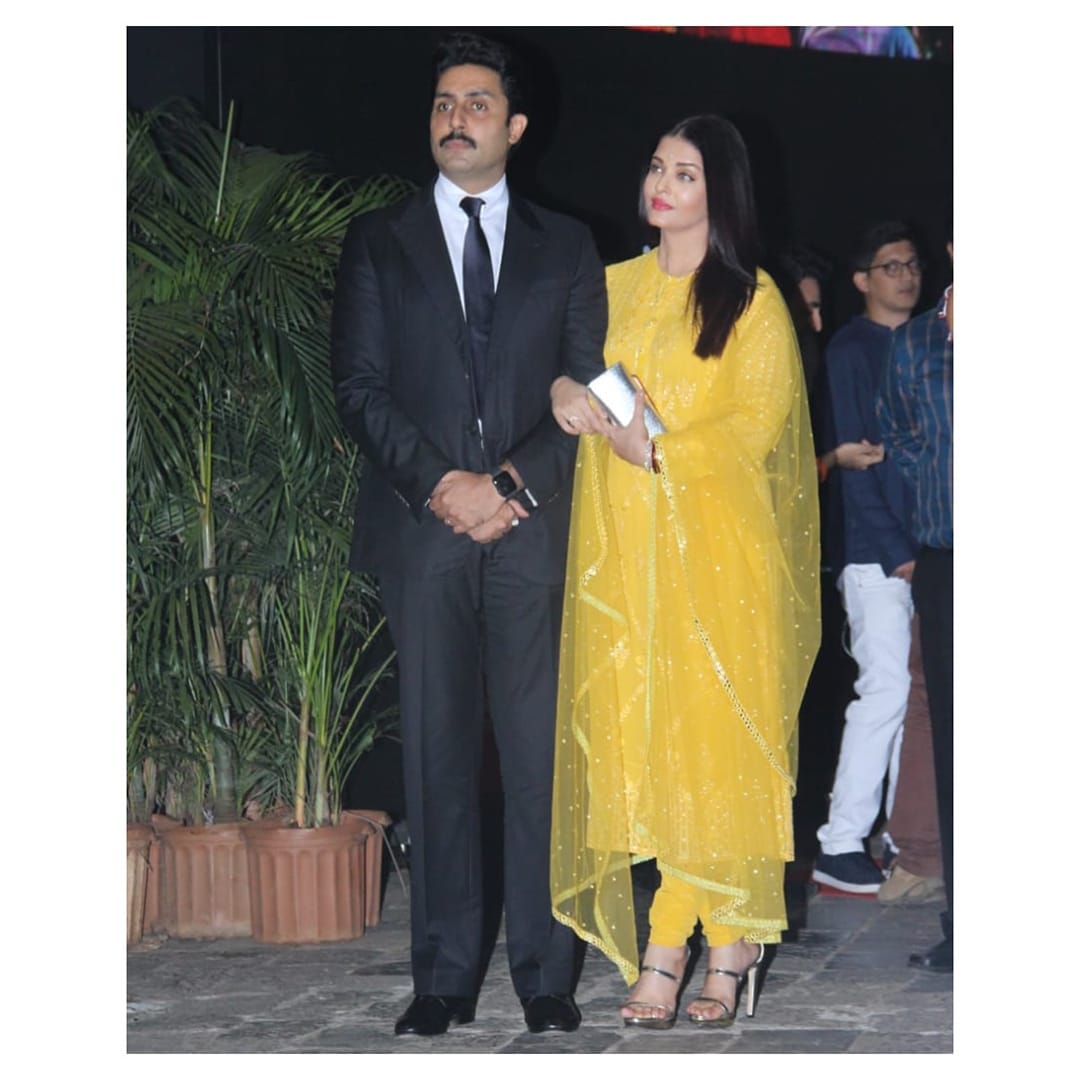 Add a touch of regality to your Diwali outfit with this subtle mauve, knee-length Anarkali by Falguni Shane Peacock. The high-neck, full-sleeve Indian Anarkali suit is decked with chrome applique embellishments and floral embroidery details. The Indian Anarkali suit is teamed with an ornate, tulle Dupatta.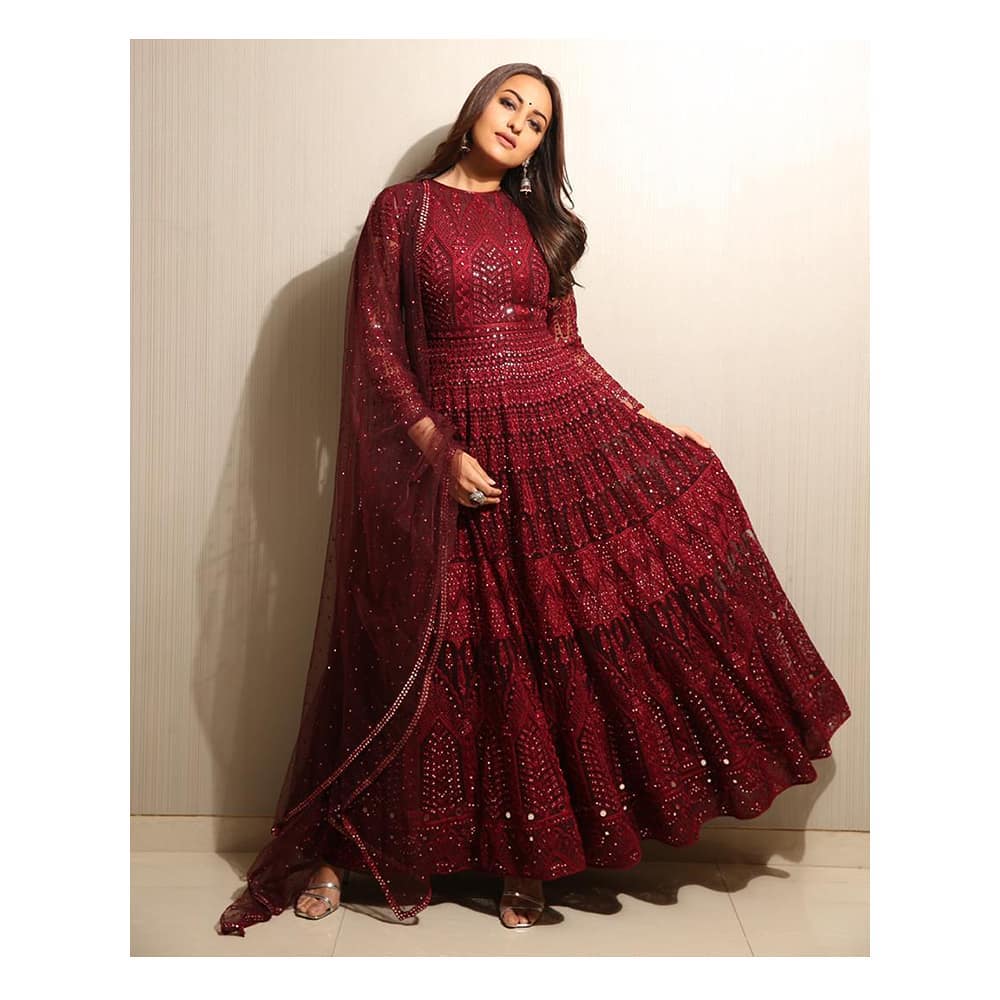 One cannot go wrong with the royal shades of red in any ethnic, Indian ensemble. The floor length Indian Anarkali suit picked by Sonakshi Sinha in the ravishing hue of ox-blood makes a gorgeous Diwali pick. The Anarkali is highlighted with intricate, mirror-work details.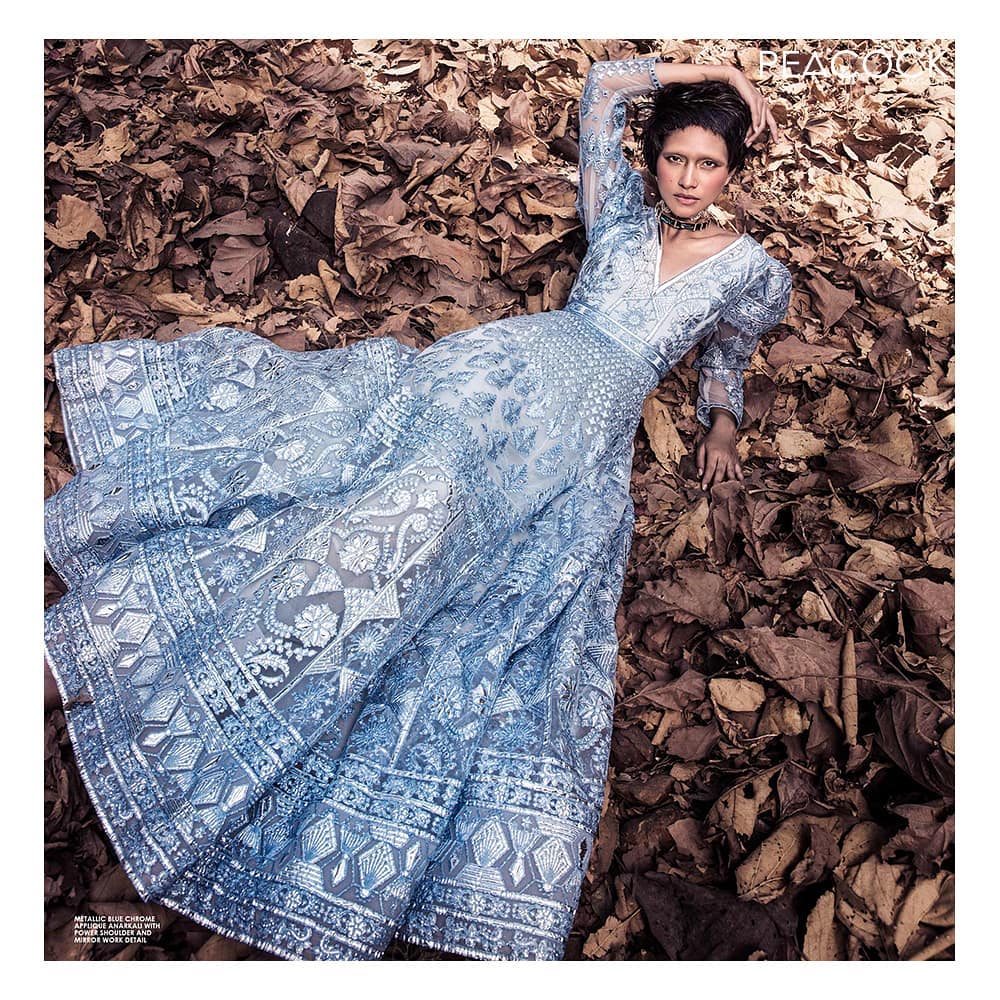 The Falguni Shane Peacock, floor length,  Anarkali in the shade of metallic blue, decked with chrome applique adornments and mirror work details on geometric and ethnic motifs makes a befitting festive ensemble any day. The sheeny embellishments over the calming hue of blue in the Indian Anarkali suit brings a perfect meld of subtlety and resplendence in an ethnic Indian look.
Find similar latest designer Anarkalis to suit any festive occasions here.