Luxury and Falguni Shane Peacock go hand-in-hand. The designer label, which is on a constant quest to redefine luxury have set another high by giving the humble Lehengas a modern, contemporary twist. Bustier for blouses and ruffles in a dupatta that were once unheard of are now in trend, thanks to the designer label. The label's distinctive designs and their signature features have given the Lehenga their own modern identity.
The luxury couture designers, Falguni Shane Peacock, have dazzled celebrities' looks on red carpets and runways multiple times in the past. They solidify their fashion and style credo by associating with some of the notably talented and renowned names in the fraternity. One of them is the famed fashion blogger and influencer, Juhi Godambe.
The fashionista is known for her creative and undaunted statement in style, her entrepreneurial skills and engaging content on fashion and lifestyle. It's no wonder Juhi Godambe made an apt couture muse every time she donned a Falguni Shane Peacock Lehenga.
Like her followers, who will not stop crushing on every look she drops, we are fangirling too by picking our favourite Lehenga looks of Juhi Godambe by Falguni Shane Peacock.
The fashionista packed all shades of delicate and dainty in this ombre pink floral chrome appliqué Lehenga by Falguni Shane Peacock, teamed with a nude blouse.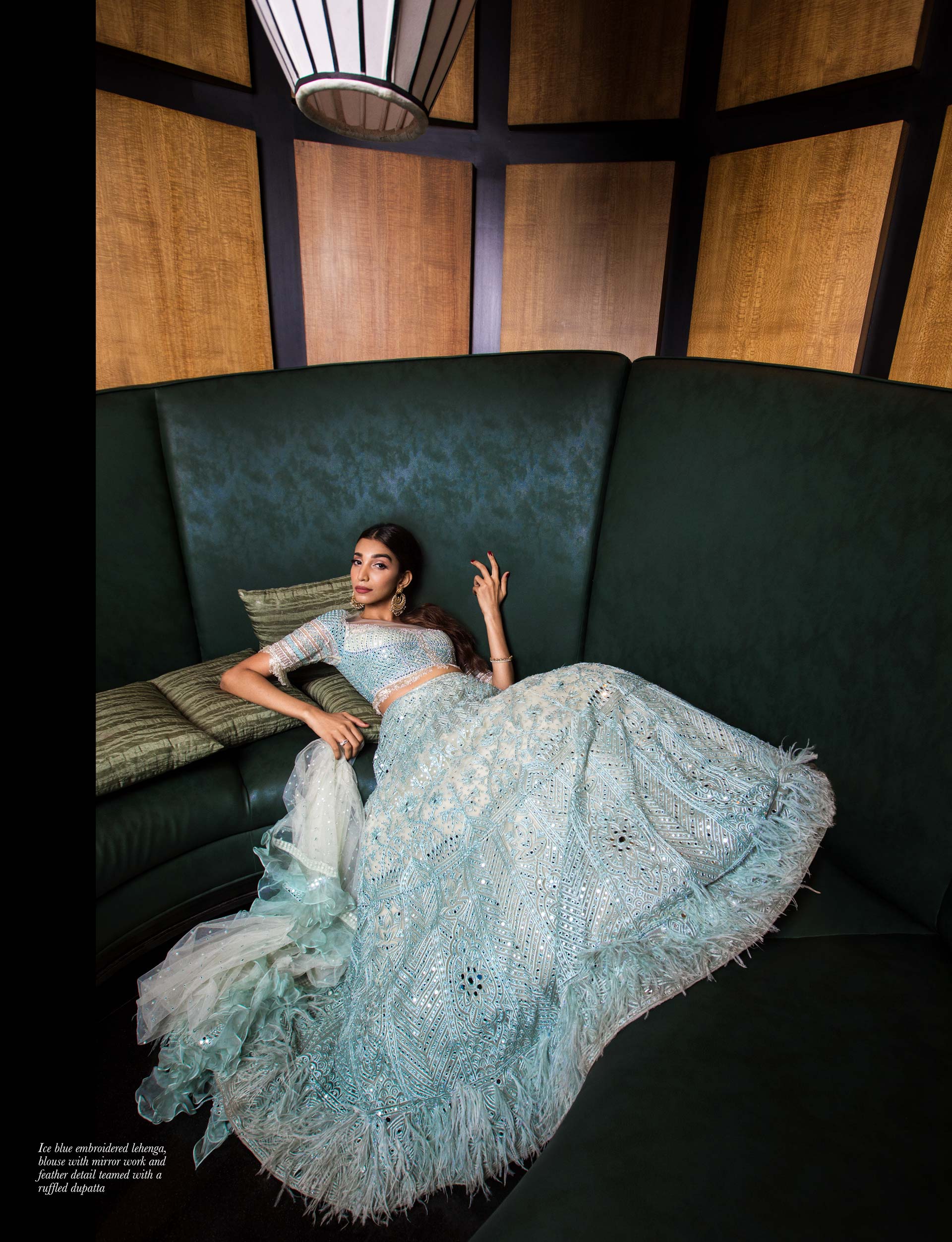 Juhi flawlessly sported this ivory white and ice blue chrome appliqué Falguni Shane Peacock Lehenga with mirror work and feather details paired with a cropped corset blouse and ruffled dupatta.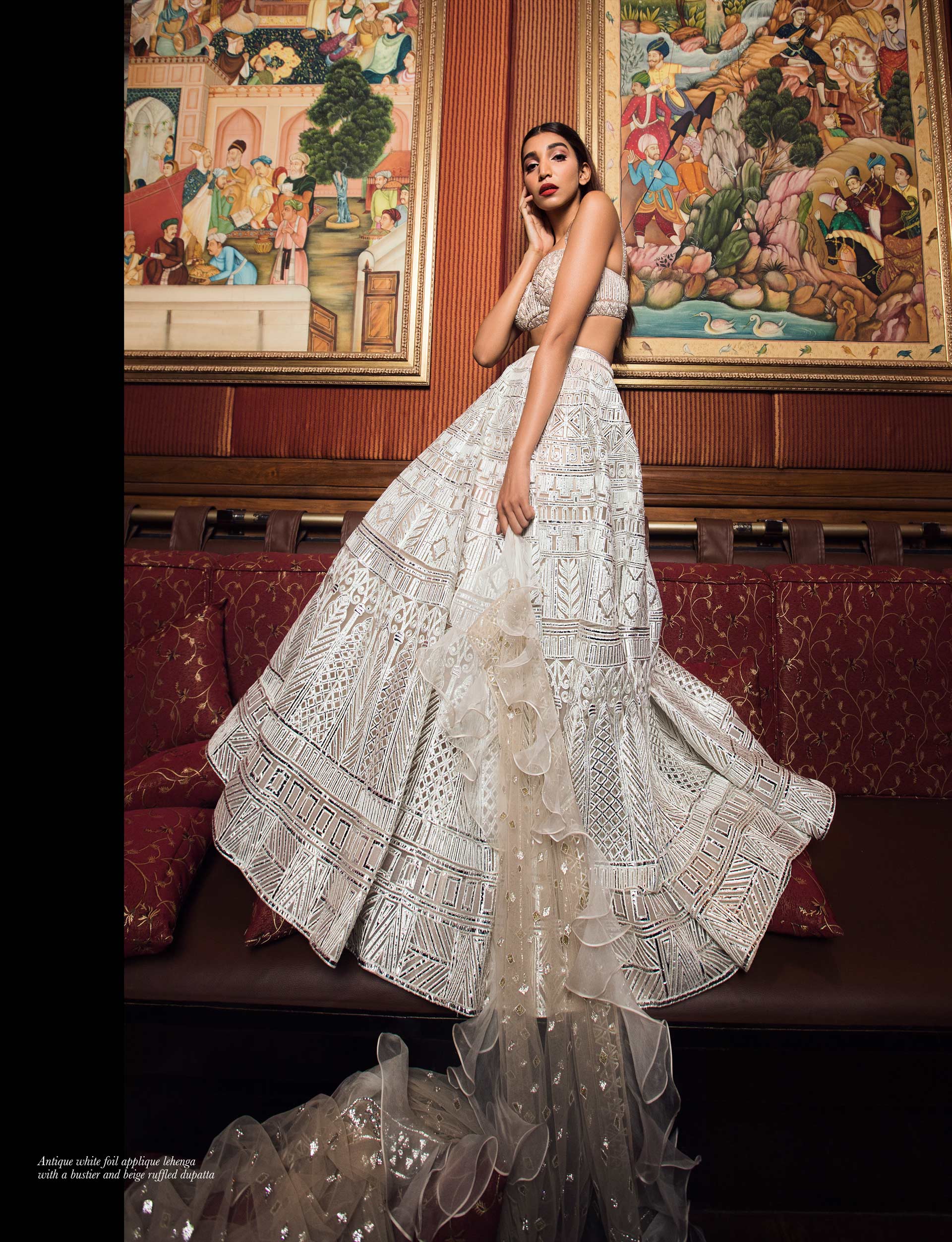 She looked ethereal in this antique white chrome appliqué Lehenga with a bustier and beige ruffled dupatta by Falguni Shane Peacock.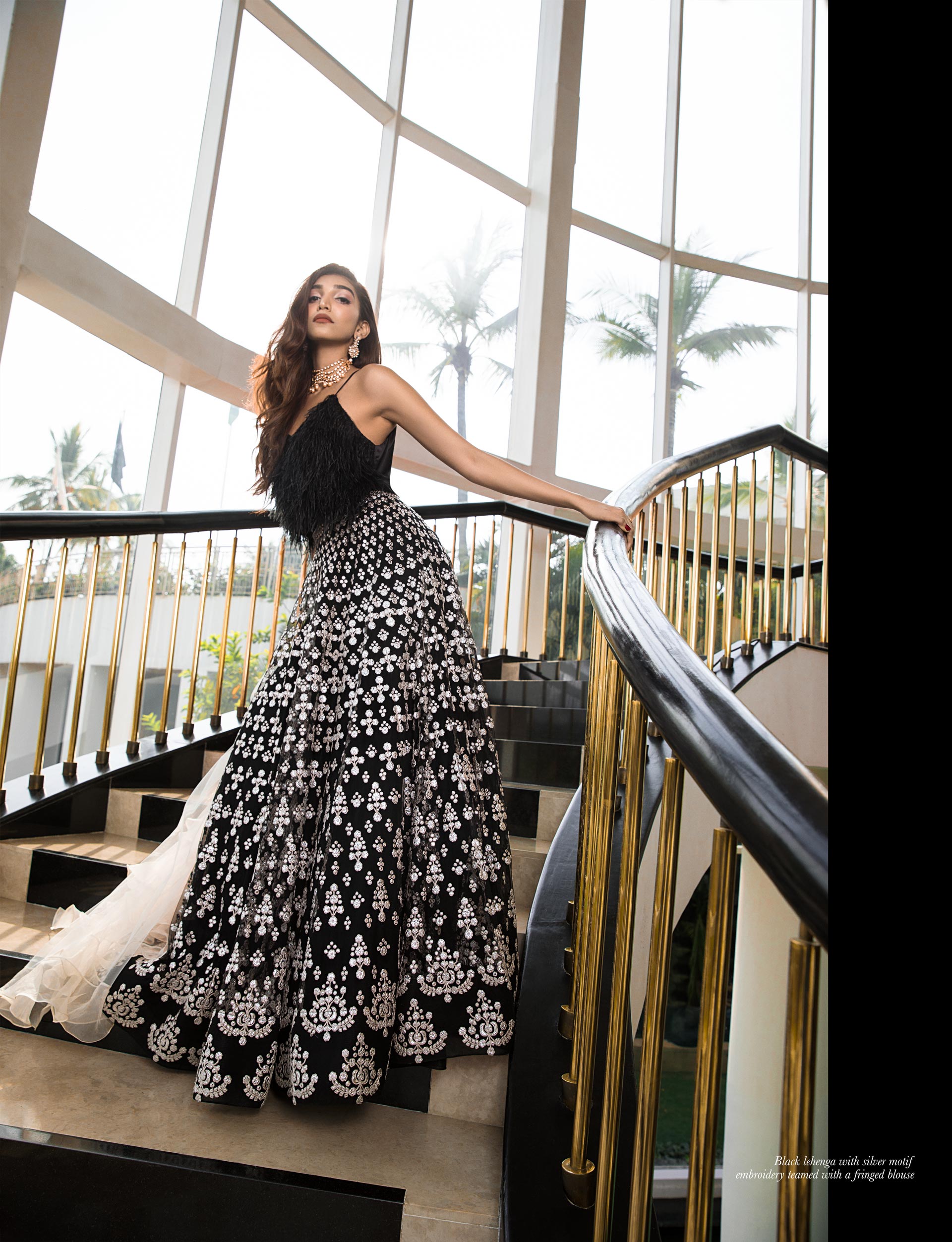 The fashion blogger made a bold and distinguished style statement in this black Falguni Shane Peacock Lehenga with silver motif embroidery, teamed with a fringe blouse.