Stepping into the world of press-on nails the recent cover star for The Peacock Magazine is a beauty with a brain. Sonakshi Sinha is an Indian female actor turned businesswoman who has truly levelled up her game with her newly launched brand Soezi which is a remarkable initiative.
Popularly known by her Instagram handle @aslisona, she is consistent in emitting warmth like that of a golden girl. Gravitating followers and fans on social media with her new venture, Sonakshi gives an in-depth view of the brand and what it stands for in her interview for The Peacock Magazine.
Amidst the vintage setting of the grand Liberty Cinema in Mumbai, she unveiled the story of her journey to create something for nail polish enthusiasts and by women with her business partner and friend Srishti Raai. For the shoot, she dazzled in the fashion designer dresses by Falguni Shane Peacock. The vibe of the outfits was passionate, flamboyant and energetic due to the rich colours and handcrafted art that went into making the designer clothes.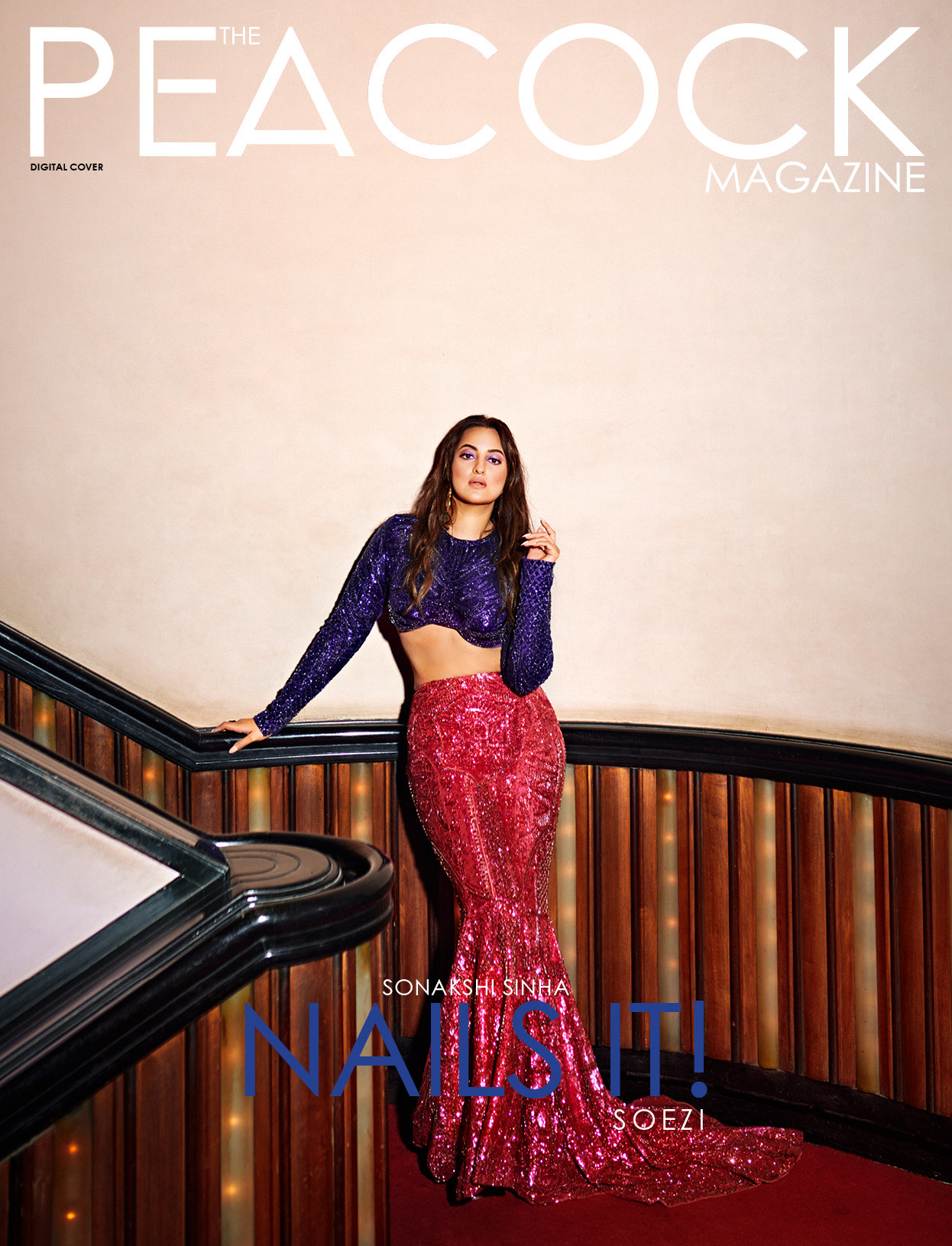 With her hair flowing down, Sonakshi has nailed the straight-fitted long skirt in a shimmering red with the royal purple crop top in a geometric pattern with crystal, cut beads and sequin embroidery. She looked sleek and smart in this designer dress for women in this exquisite colour scheme. Look chic like Sonakshi and go for this designer dress by Falguni Shane Peacock that makes for a good party and cocktail wear and will surely add jazz to your events.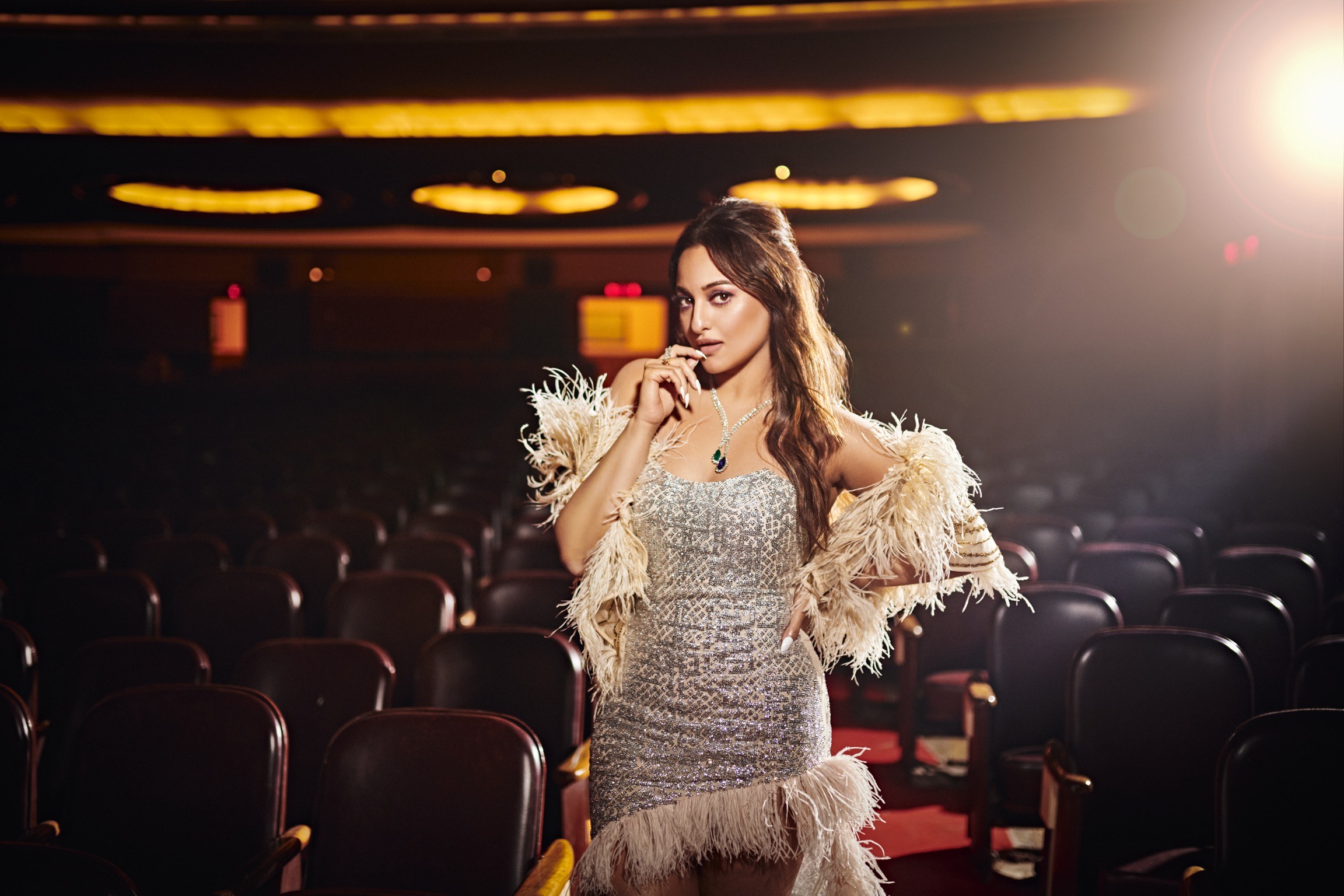 The beige-based, silver short sequin dress with a fringed feather touch on the borders will add heart to your designer dress demeanour. Pair the designer dress by Falguni Shane Peacock with a diamond, sapphire and emerald necklace just like Sonakshi to glam it up.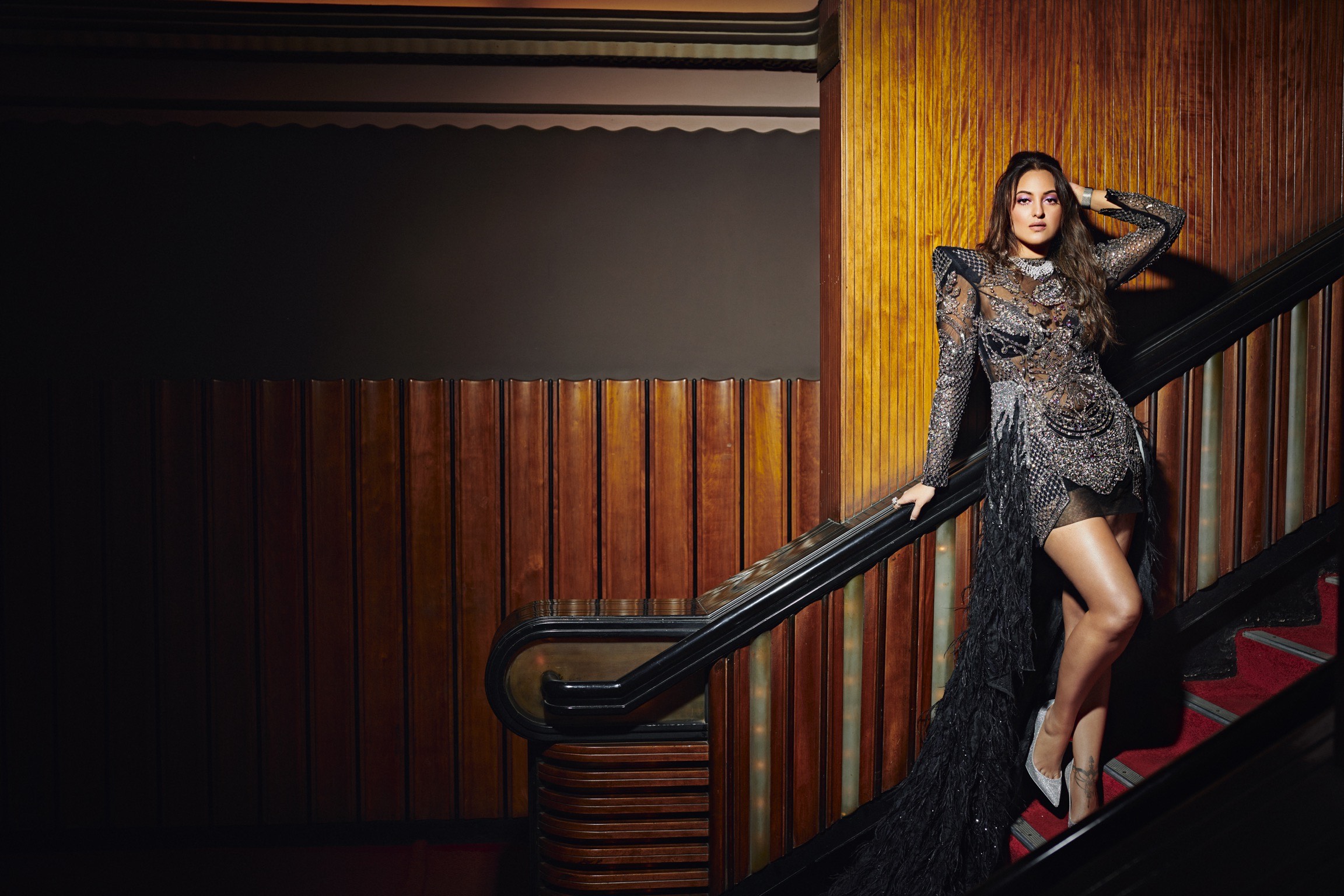 An LBD is an answer to every question! This special designer dress by Falguni Shane Peacock with glassy and classy crystal sets a new standard for a black dress with a beautiful trail. Glow the designer wear with silver heels and pop shades of eye shadows to look like a queen. 
  Team all the designer outfits from this collection with muted jewellery, loose hair and cocktail-appropriate make-up to strike the correct balance and add layers to your look.
If you wish to go the Sonakshi way and be fashion-forward then these exemplary designer dresses by Falguni Shane Peacock will strive to make you achieve your goals.