Along with the paparazzi buzzing at a star-studded red carpet, even we are slightly guilty of gazing and stalking at what celebs wore to these events. The ethnic Indian couture like Anarkalis, Saree gowns, evening gowns, Indian Lehenga  are few of the common picks chosen by celebrities for promotional and social events, depending upon the tone and theme of the event. The creative toil of fashion designers is exhibited ingeniously at these events and gatherings, where tabloids and newspapers recount the nuances of designer garbs sported by these celebs. In that very manner, the designer couture created by the label Falguni Shane Peacock has been highlighted from time to time by some of the A-list Bollywood actors as well as global icons.
Whether it is the runway or red carpet or even the street, the designers have dressed celebs in their sassy and steezy style for a variety of events and instances. We date back to all the times when the designers accoutred stars in their exquisite range of  Indian Lehengas.
1.  Taapsee Pannu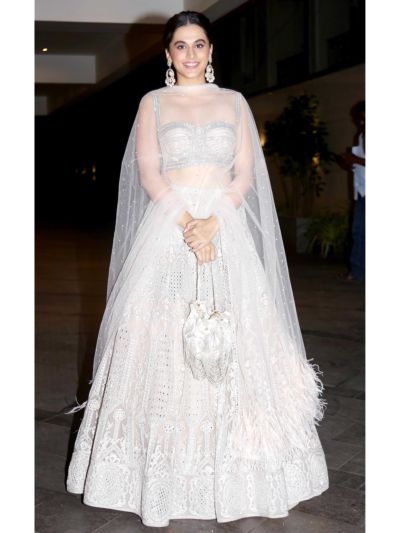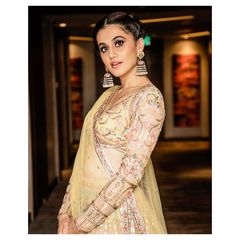 Taapse Pannu sported a bespoke silver Lehenga by Falguni Shane Peacock decked with sequins and feather details.
The star charmed in a Tuscan yellow, pink threadwork Lehenga at another event.
2. Diana Penty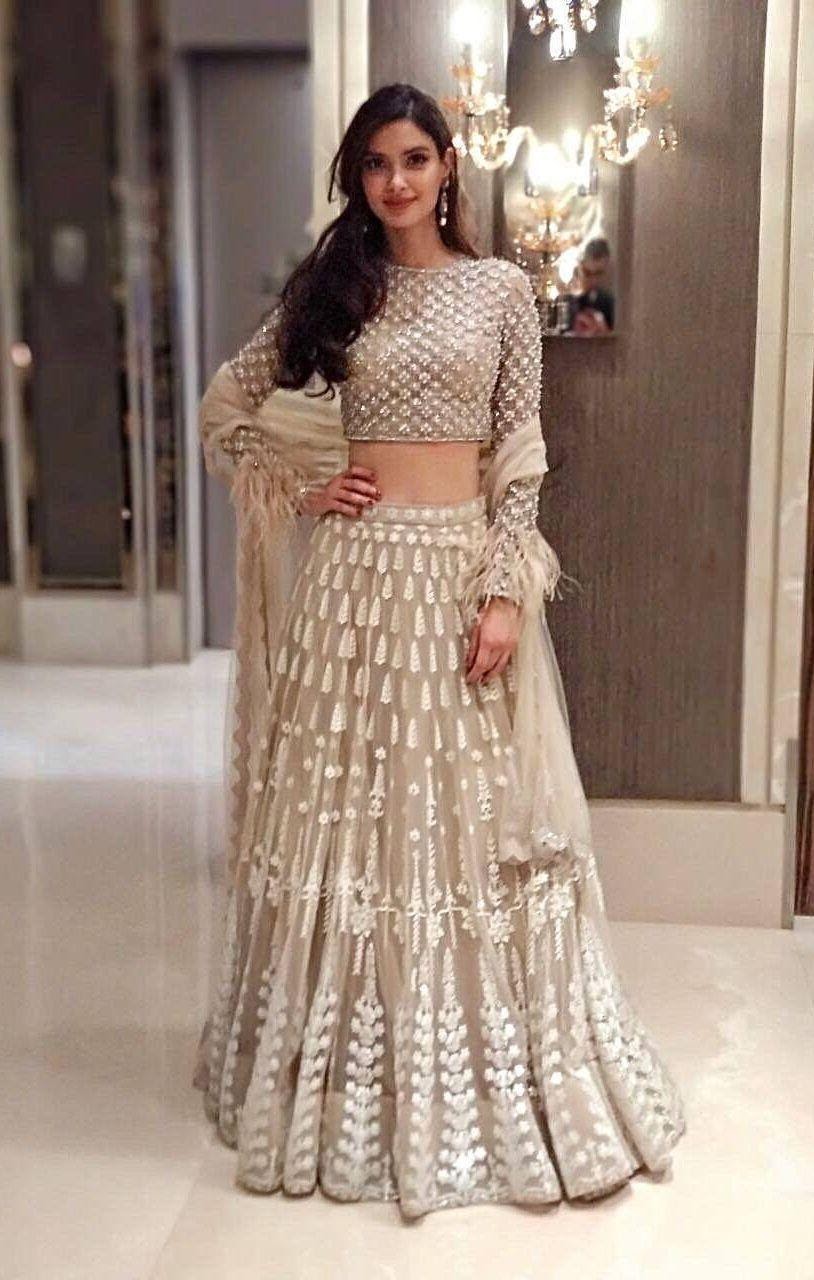 Diana Penty sported the ivory chrome applique Falguni Shane Peacock Lehenga.
3. Sonakshi Sinha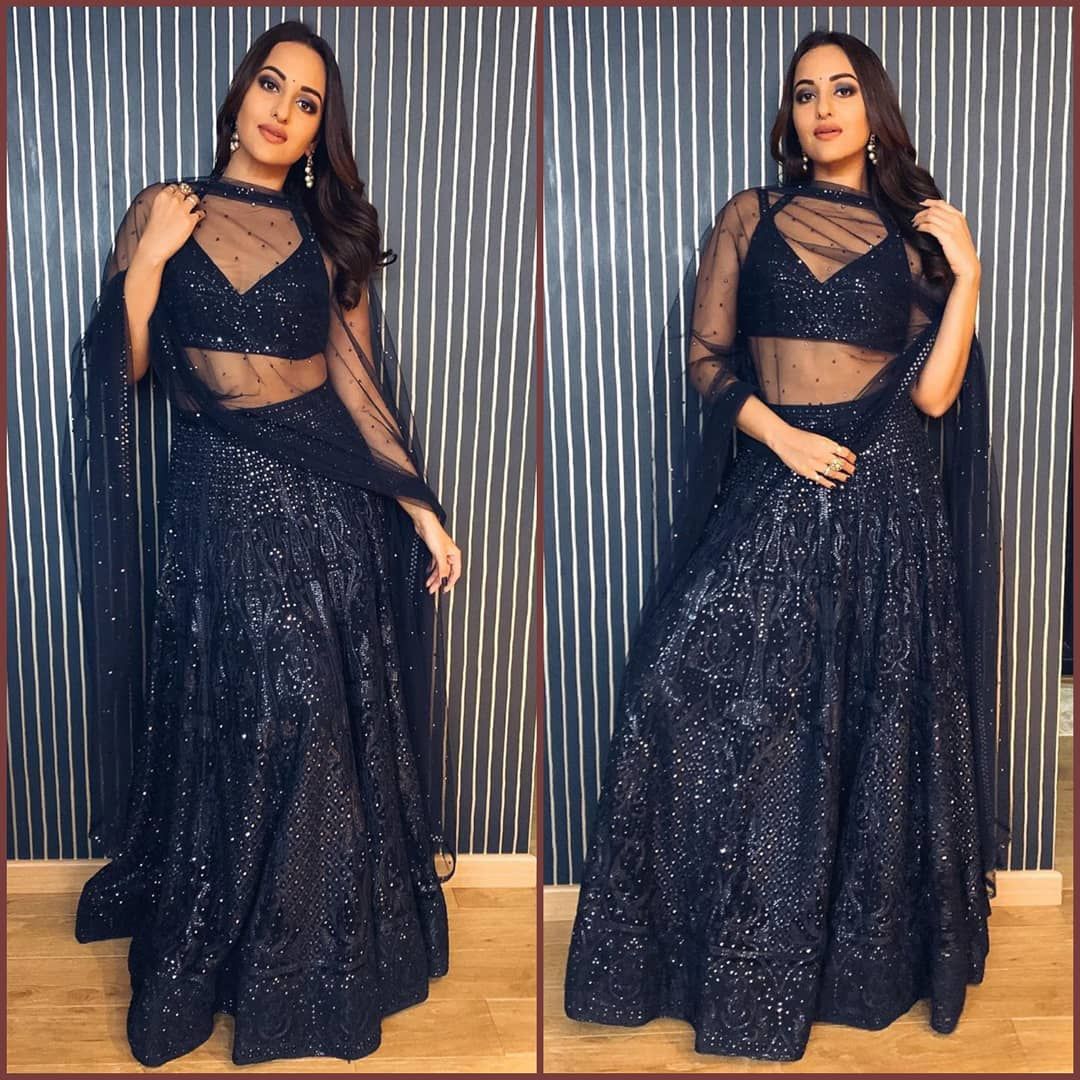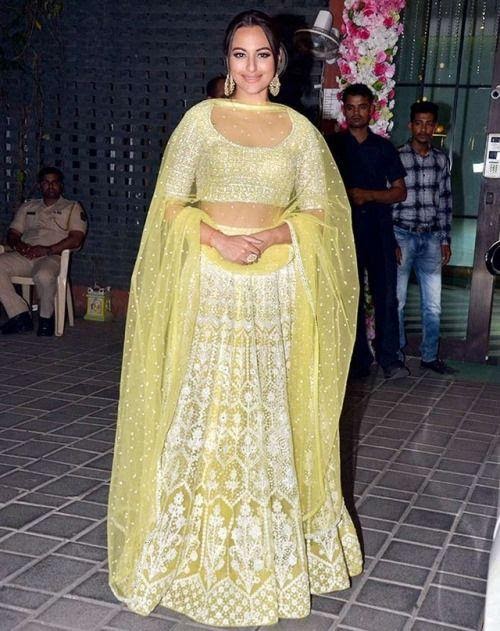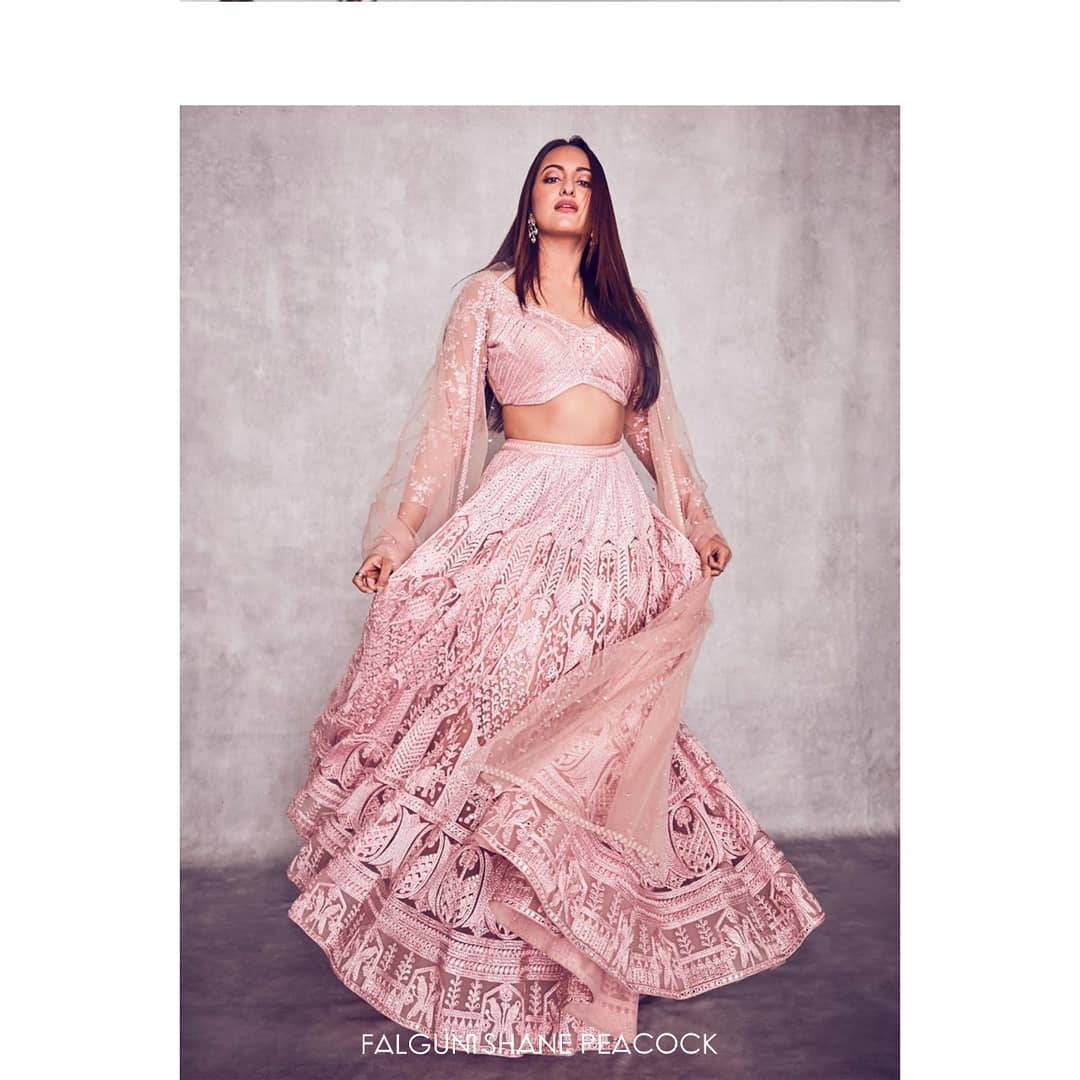 Sonakshi Sinha has dazzled in Falguni Shane Peacock couture multiple times in the past. She looked ethereal in the black sequinned Lehenga.
She picked the Tuscan yellow chrome applique Lehenga at another event.
She also wore an exquisite pink foliage embroidered Lehenga by the designers.
4.  Aishwarya Rai Bachchan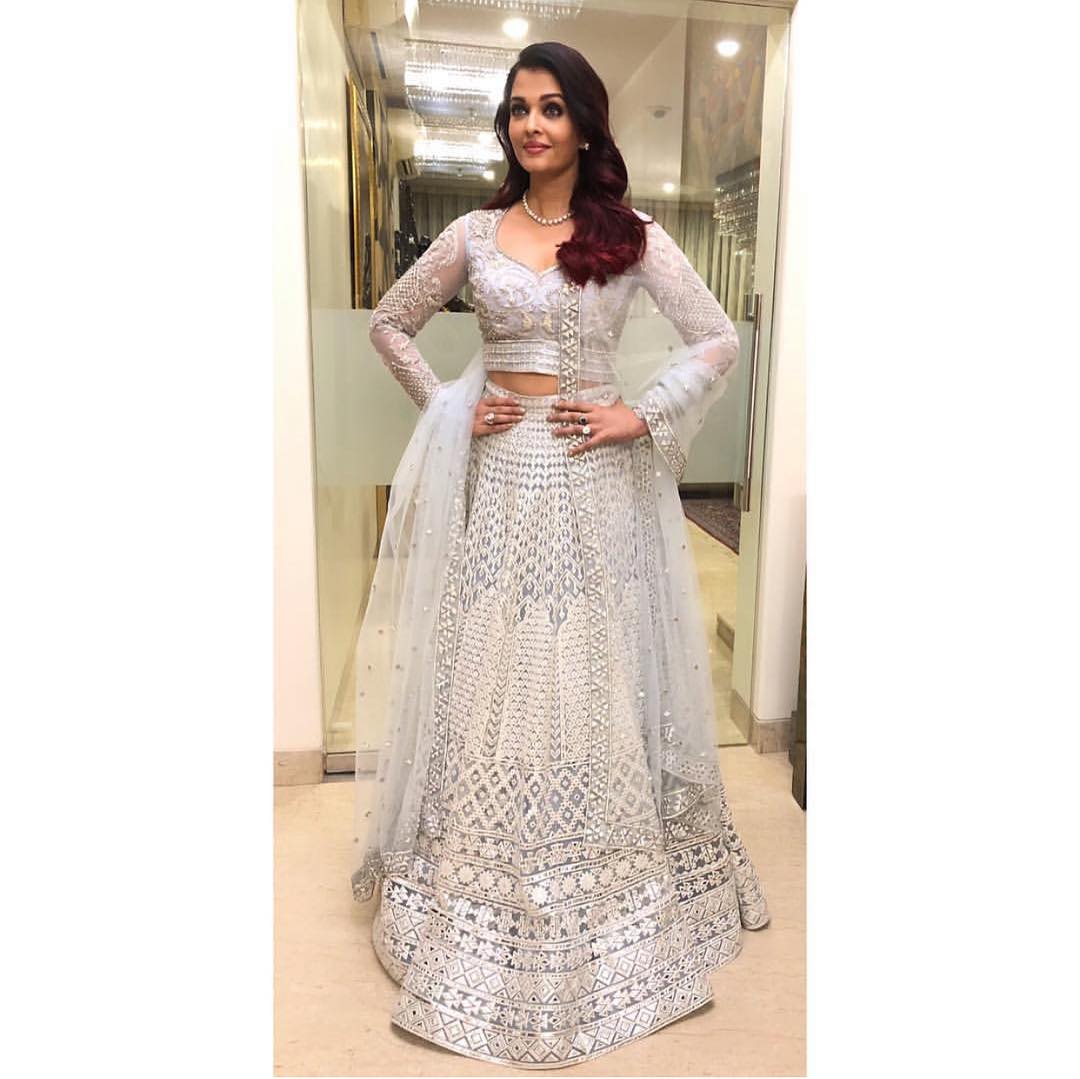 The timeless star looked beguiling in the ivory Lehenga set handcrafted with sequins by the designers.
5. Disha Patani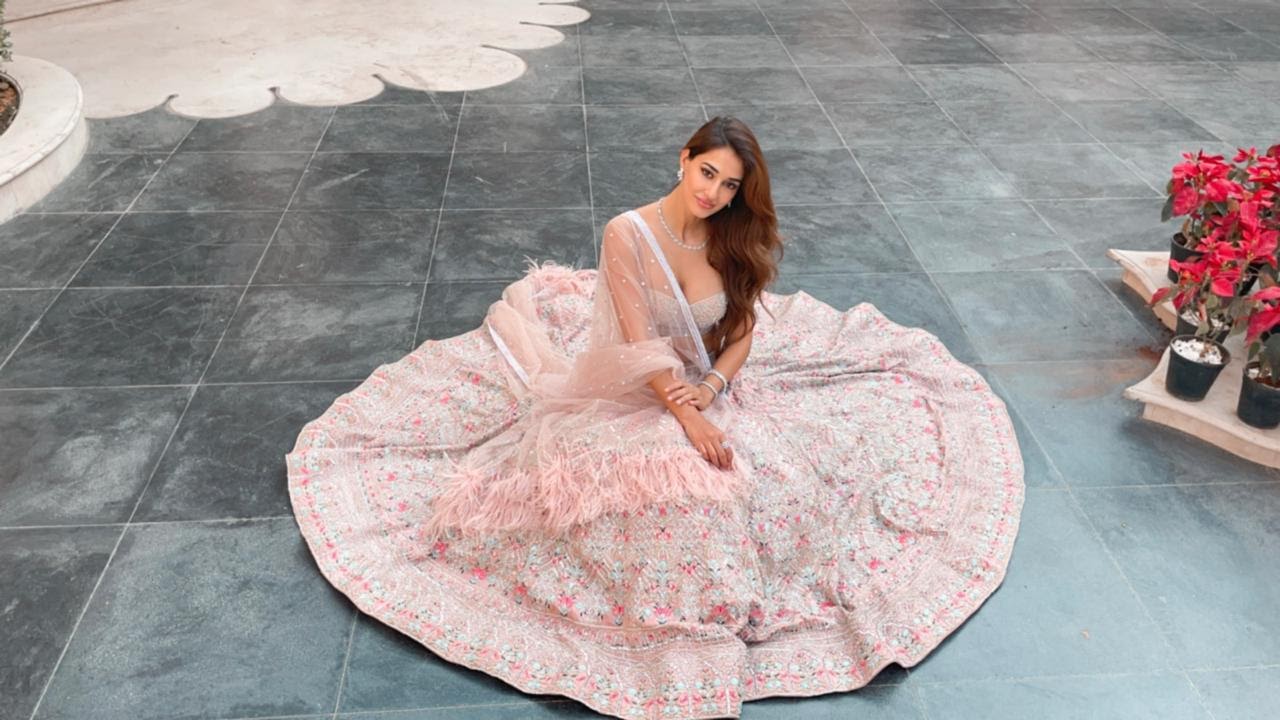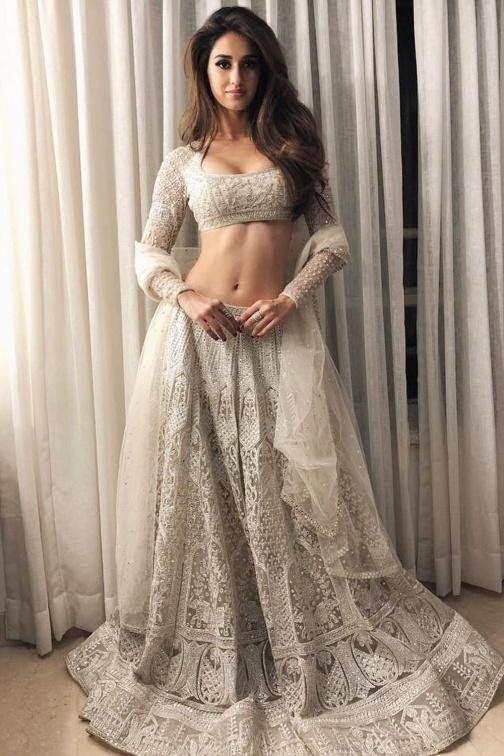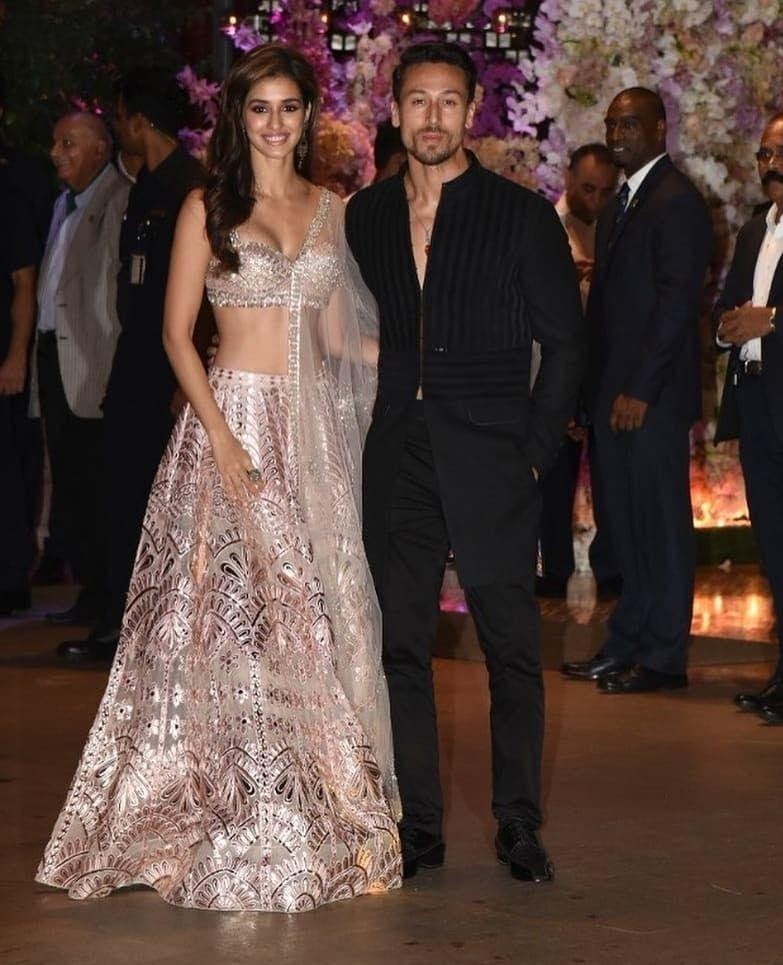 Disha Patani has ravished in subtle and pastel hued Indian Lehengas by Falguni Shane Peacock at multiple events. She recently wore the light pink handcrafted Lehenga replete with sequins and crystals at a private affair.
She turned heads in the ivory Lehenga bejeweled aesthetically.
She also sported a pale pink chrome applique Lehenga by the designers.
6. Yami Gautam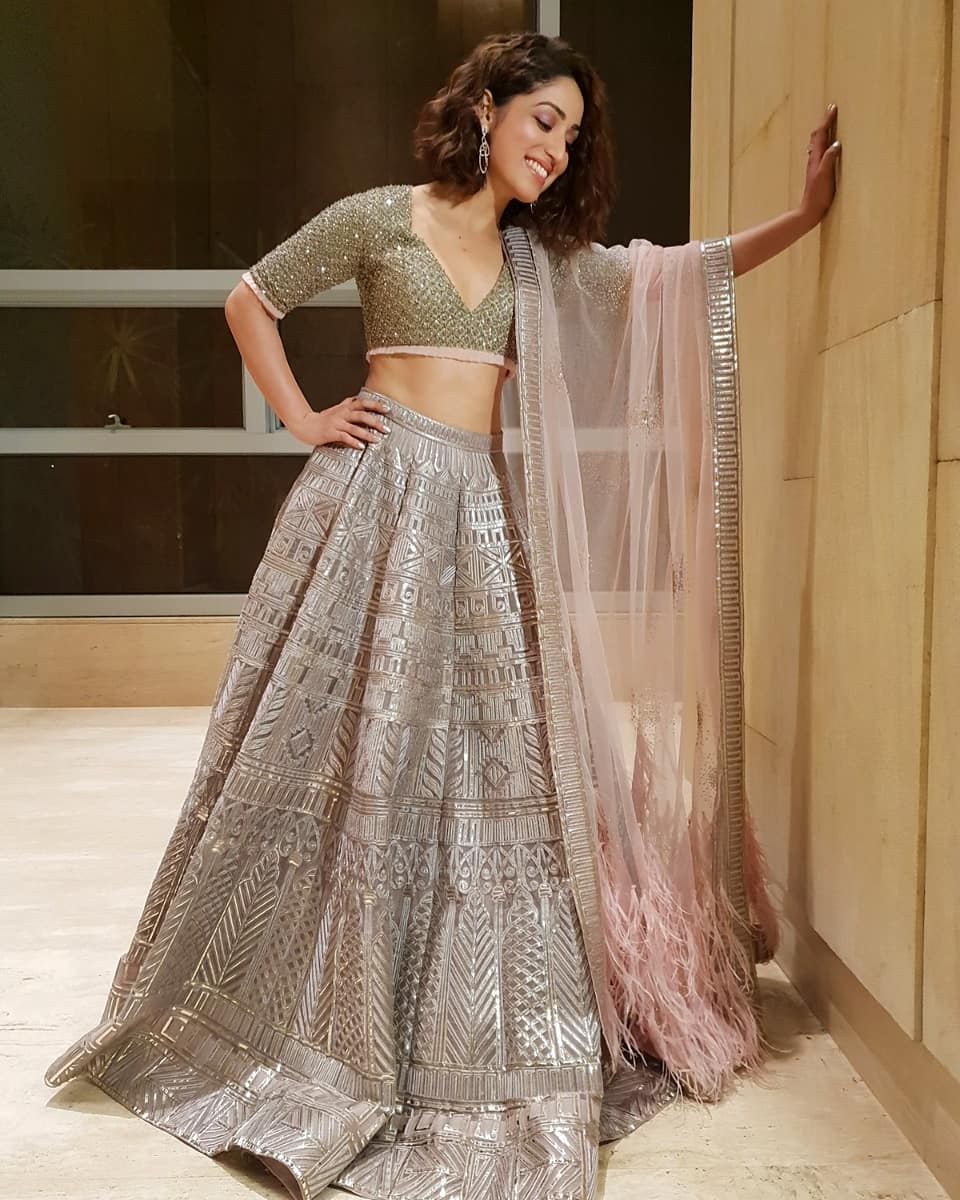 Yami Gautam looked glorious in this custom Falguni Shane Peacock pink chrome applique Lehenga teamed with a golden hued blouse crafted with sequins.
7. Gauri Khan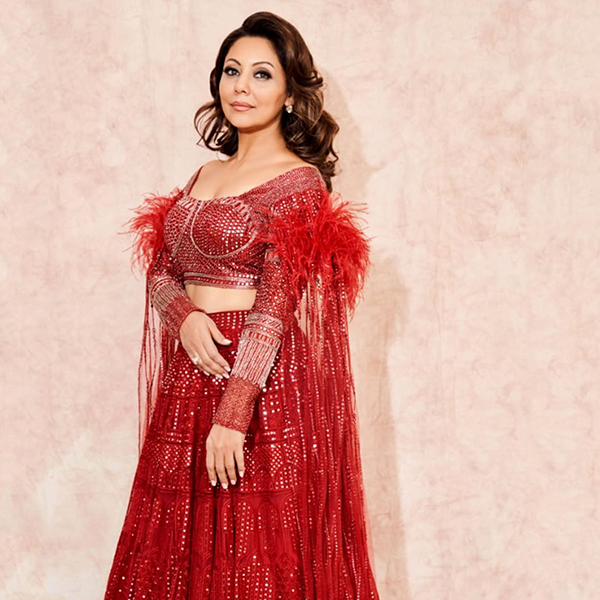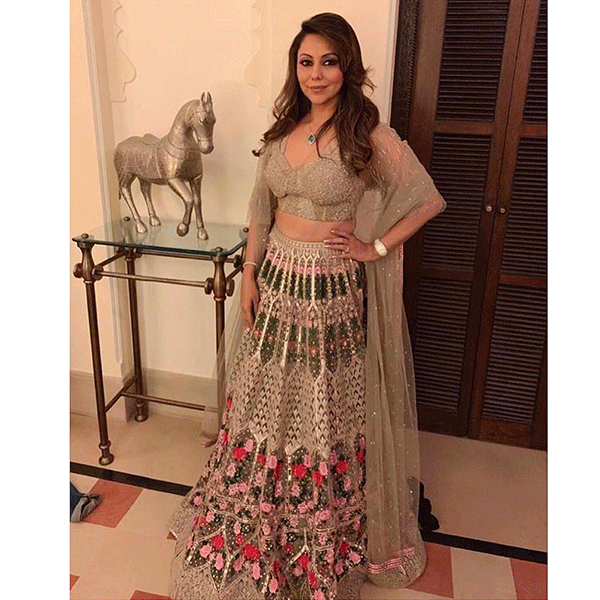 Gauri sported the classic red Falguni Shane Peacock Lehenga teamed with a feather detailed blouse.
She also picked the custom multicolored embroidered Lehenga at a different event.
8. Lara Dutta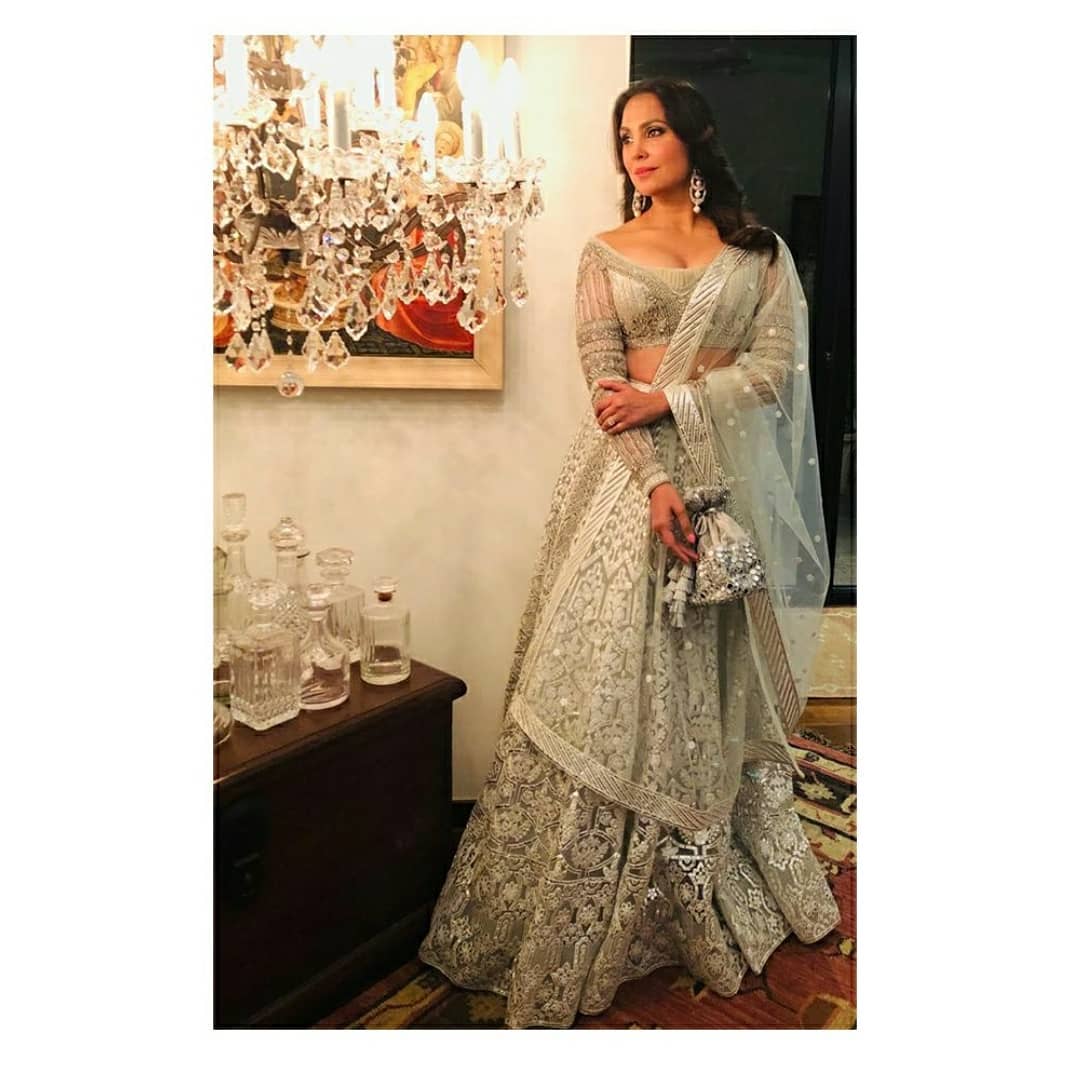 Lara Dutta radiated with an elite charm in this pastel mint-green chrome applique Lehenga teamed with an ornate blouse by the designers.
9. Jaqcueline Fernandez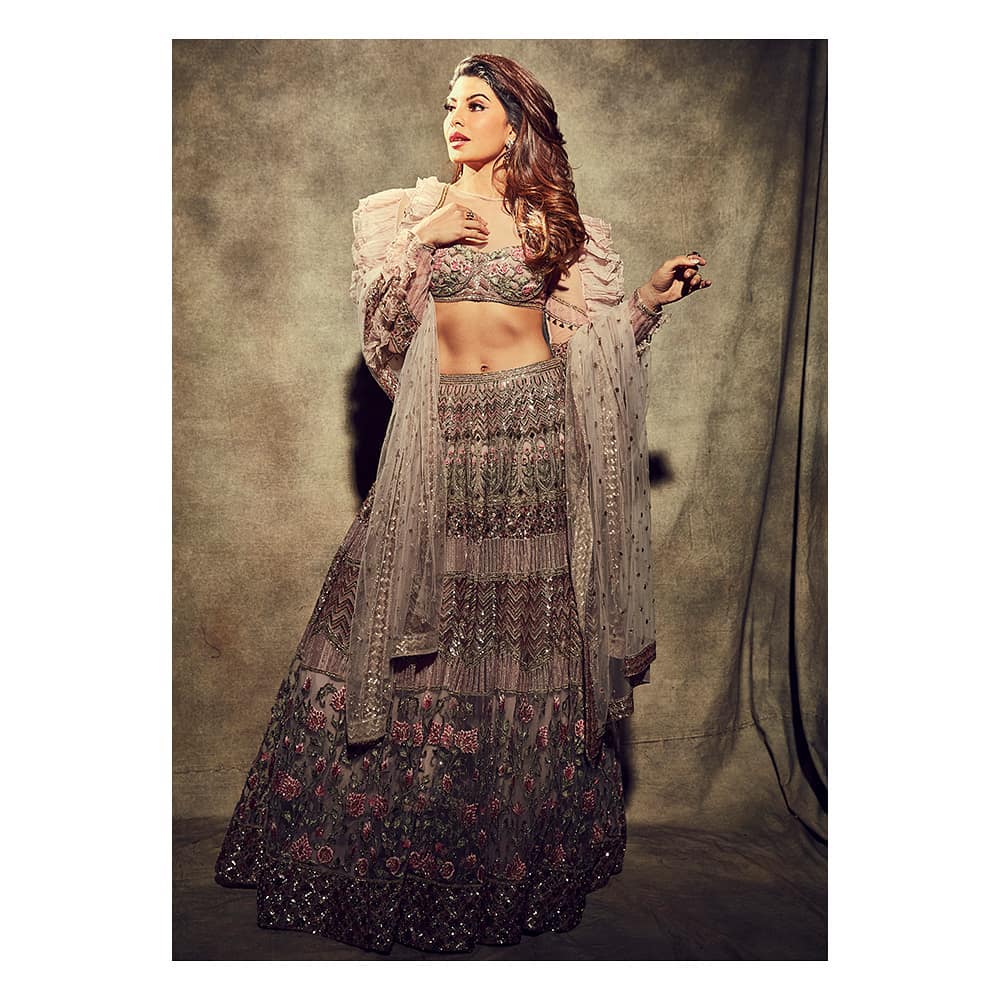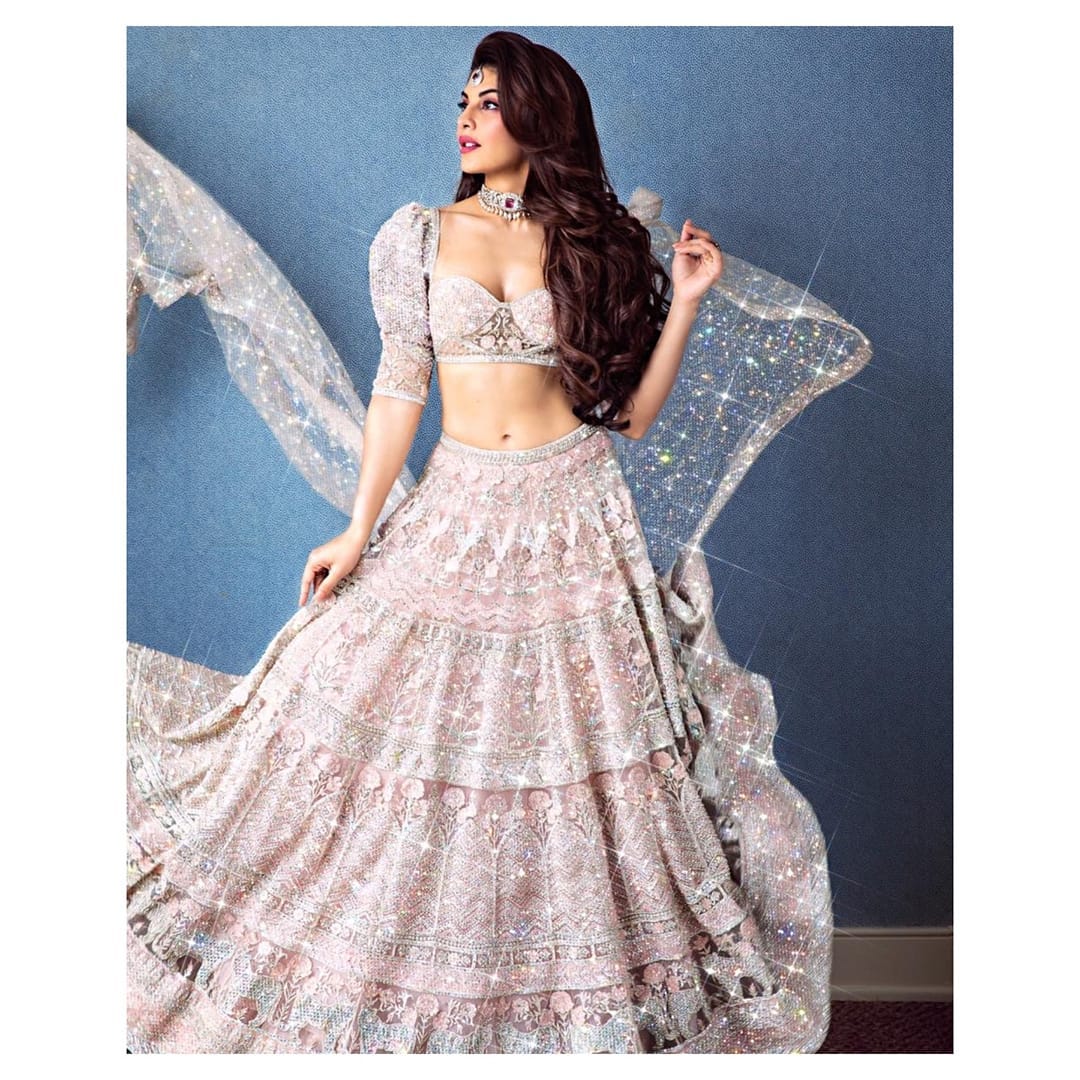 Jacqueline Fernandez picked the blush pink Falguni Shane Peacock embroidered Lehenga teamed with a ruffle-detailed blouse.
She sported the powder pink Lehenga by the designers replete with silver crystals.
10. Parineeti Chopra
Parineeti Chopra sported the pistachio number by Falguni Shane Peacock at an event. The chrome applique Lehenga is enhanced with exquisite mirror work.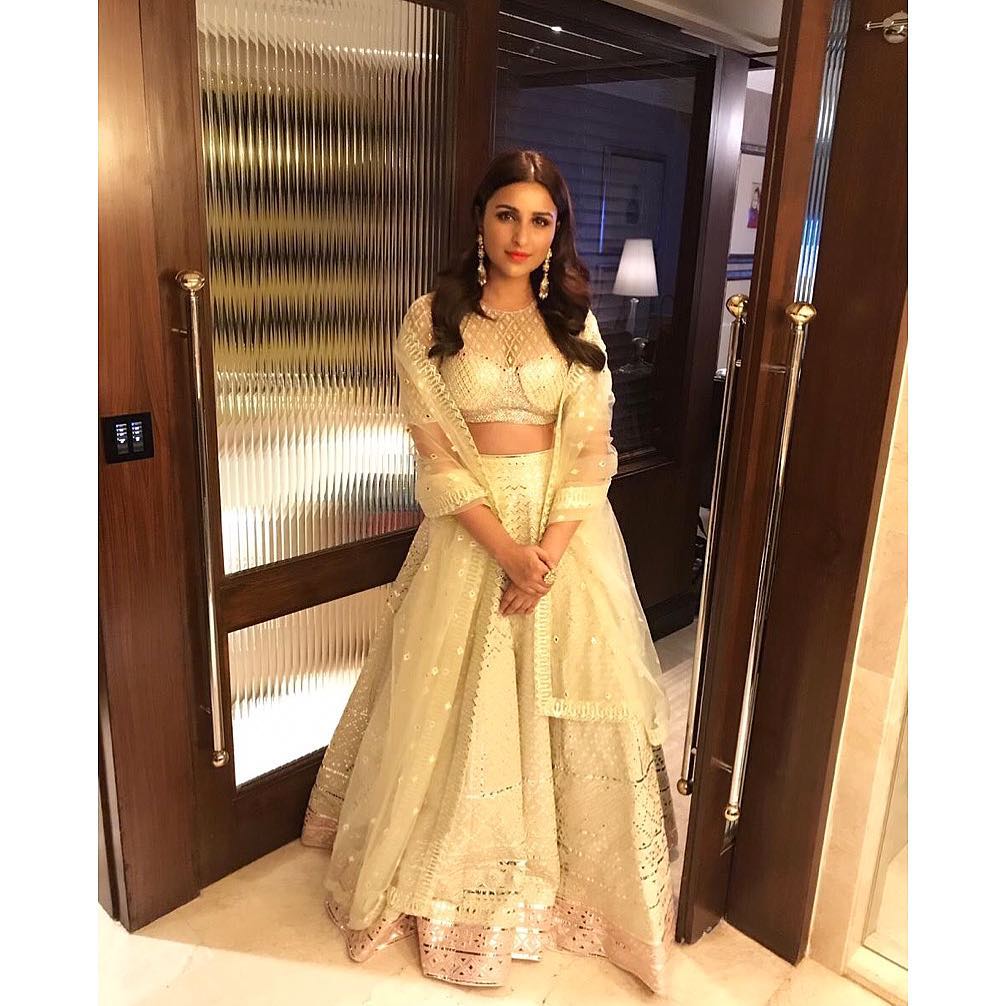 11. Janhvi Kapoor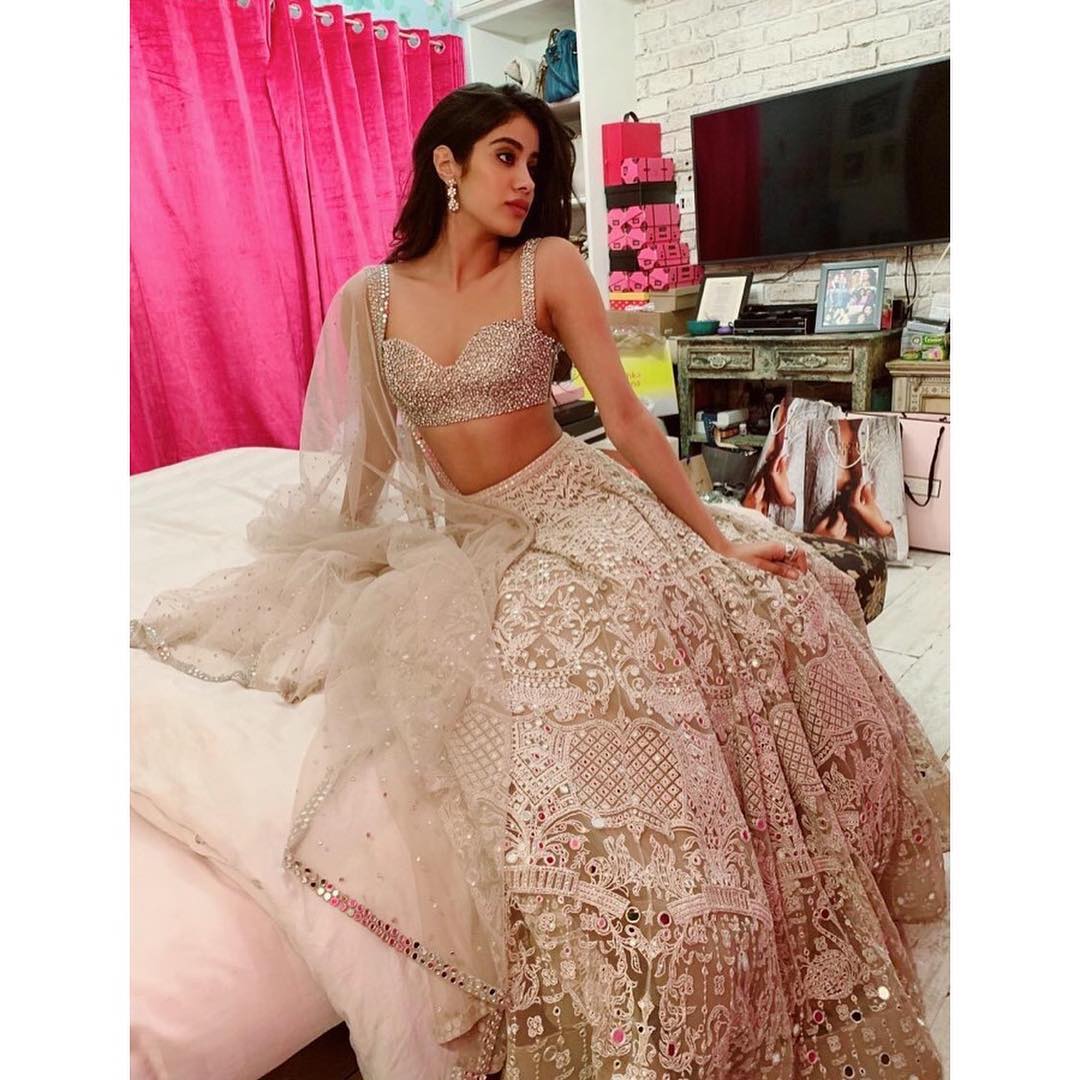 The starlet sported the antique ivory embroidered Lehenga by Falguni Shane Peacock. The Lehenga is detailed ornately with mirror work.