One of the most stylish breakthrough talents of the time, Radhika Madan is unstoppable. Her sartorial choices are undoubtedly trendsetting. And with the magic of FALGUNI SHANE PEACOCK, the legacy continues…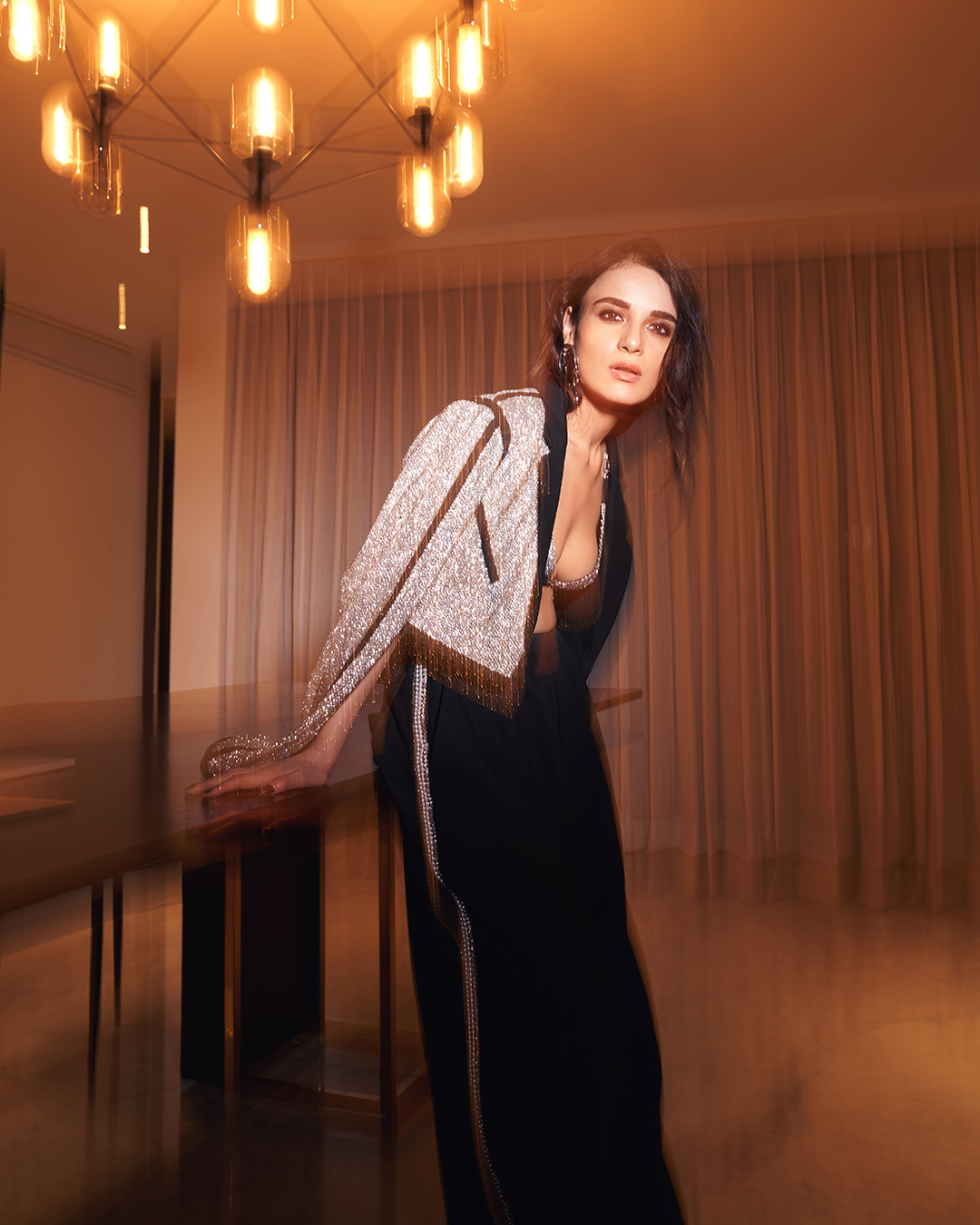 Radhika Madan plays dress-up like no other. Be it for an event or a promotion, her looks always stand apart in a class that's worth replicating. She undoubtedly puts contemporary fashion into the spotlight and how! Her recent look from an award show stood synonymous with new-age chic that reflects the potential of emerging as the ultimate must-have in every fashion-conscious wardrobe. 
Madan was seen embracing a FALGUNI SHANE PEACOCK custom-made co-ord set. The set consisted of a crystal-encrusted bralette and a bolero. It was paired with midnight black wide-legged pants. To complete the very aspirational look, Madan opted for statement earrings and a beach curls hairdo.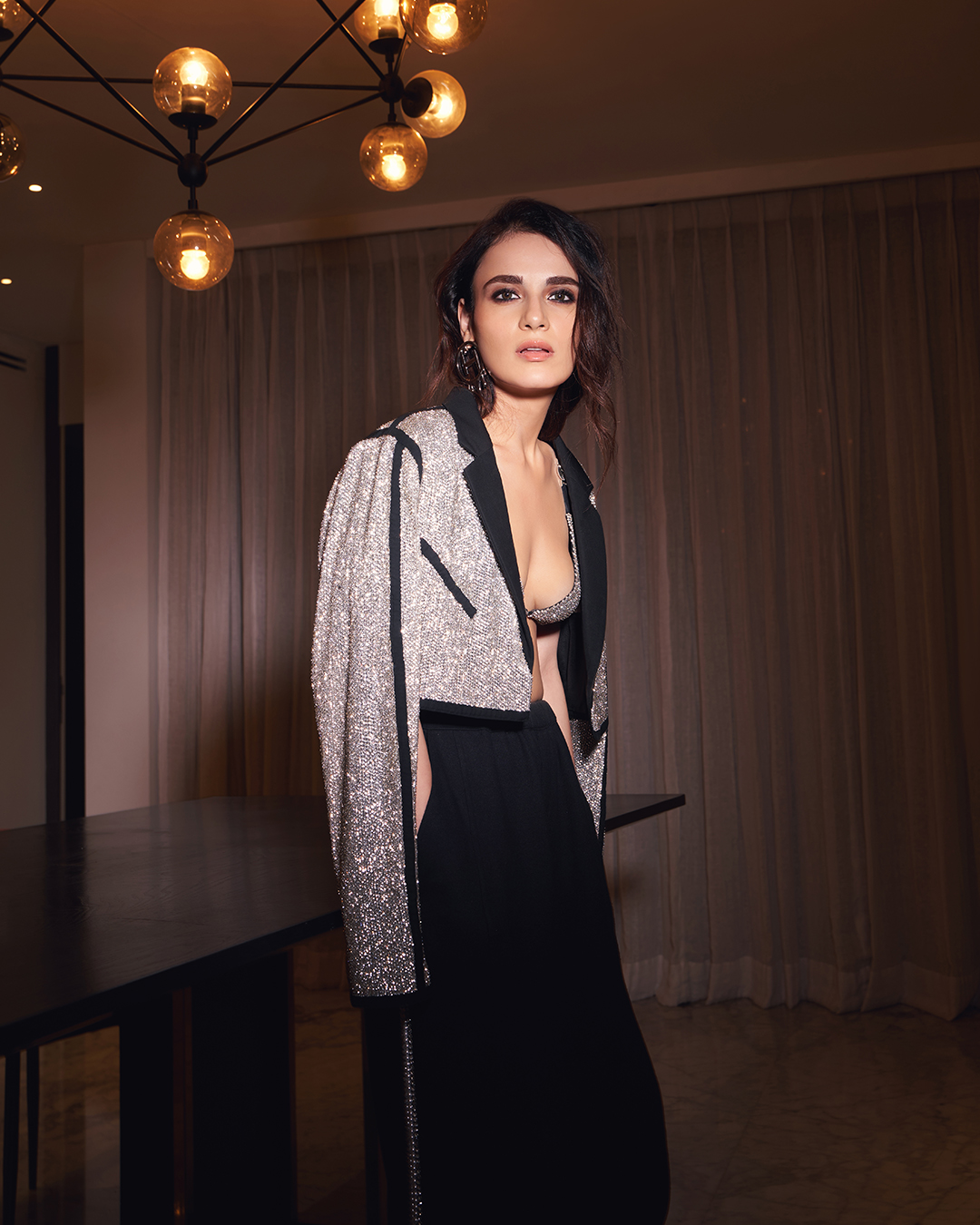 Time and again Madan has proved her supremacy in fashion with bold, chic and experimental looks. And this time she once again chose to dress to the nines in the meticulous details of her favourite FALGUNI SHANE PEACOCK. 
FALGUNI SHANE PEACOCK are widely celebrated names in fashion and design, holding an enormous reputation for bespoke creations. Their immaculate designs and fashion-forward silhouettes speak volumes. And this collaboration between a globally celebrated designer duo and a young, vibrant burst of talent was nothing but iconic.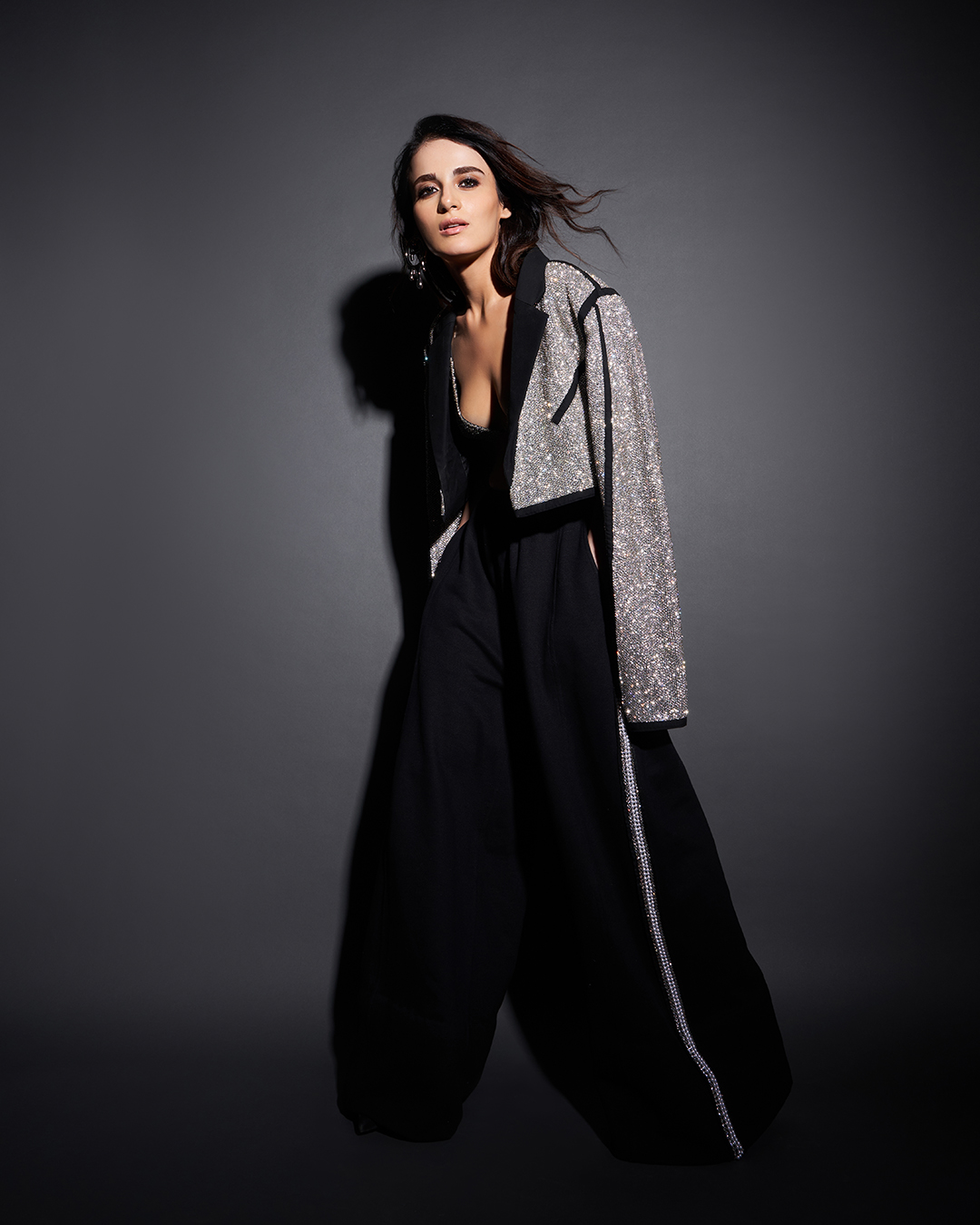 Madan here is seen donning a ready-to-wear piece from the latest streetwear collection of FALGUNI SHANE PEACOCK that caters to the modern wear section of clothing. To curate and explore more looks like or similar to Madan's, you can explore the couture, advanced contemporary and ready-to-wear section of FALGUNI SHANE PEACOCK.