The world-renowned designer brand Falguni Shane Peacock showcased their brand new RTW collection, 2.0, at the New York Fashion Week and it was nothing less than a spectacle. The collection showcased a melange of high-fashion aesthetics coupled with street-style fashion in all their designs which vastly range from skirts to dresses to bodysuits to sweatshirts and even elaborate pantsuits.
For their comeback show at the New York Fashion Week (since 2015), the luxury designer brand got Hollywood's cult stylist, Law Roach on board as their creative director. Roach, an icon himself, has worked magic on A-list celebrities such as Zendaya, Celine Dion and Ariana Grande in the past.
The 2.0 collection is their rendition of street-style fashion meets couture and at the same time making high-fashion clothing more accessible through their ready-to-wear line.
The party wear short dresses for women from the collection are some of the most creative and iconic designs you can get your hands on. These extravagant short party dresses are decked up with fine embellishments such as beads, sequins, crystals, acrylic flowers, sheer panels, rhinestones and more.
Let's browse through some of the most creative party wear short dress designs which are not only party-appropriate but can also get you ready for a red-carpet event in minutes.
BLUE CUT-OUT MINI DRESS WITH A MONOGRAMMED SHIRT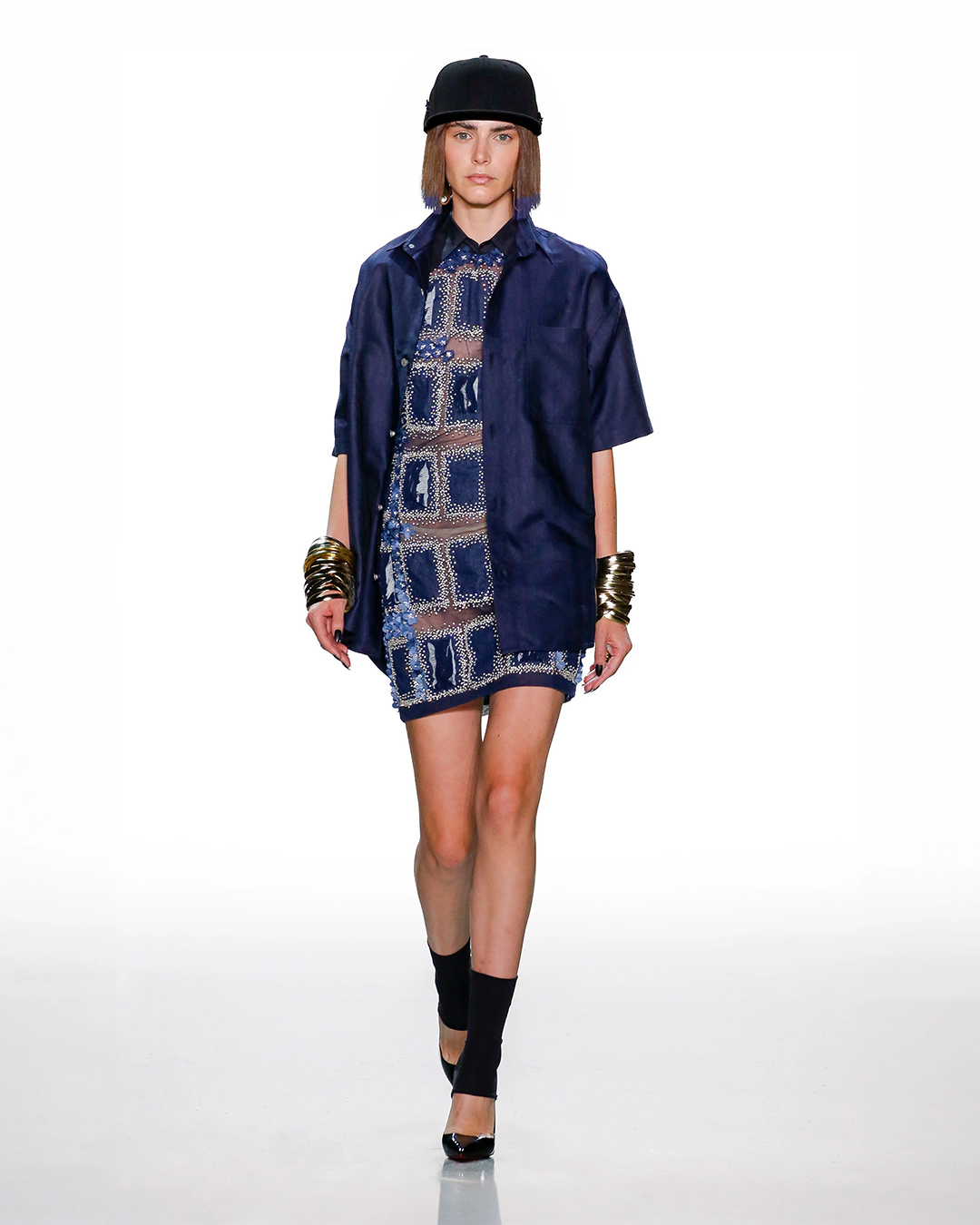 This sheer detailing short cut-out denim dress is the perfect party-going outfit for a girl's club night. The short party dress is adorned with fabric flowers and silver rhinestones all around the denim patches for a bedazzled look. The dress also features a collared neck detailing and is paired with a blue short-sleeved monogrammed shirt.
BLACK AND SILVER SHORT DRESS WITH A BLACK SWEATSHIRT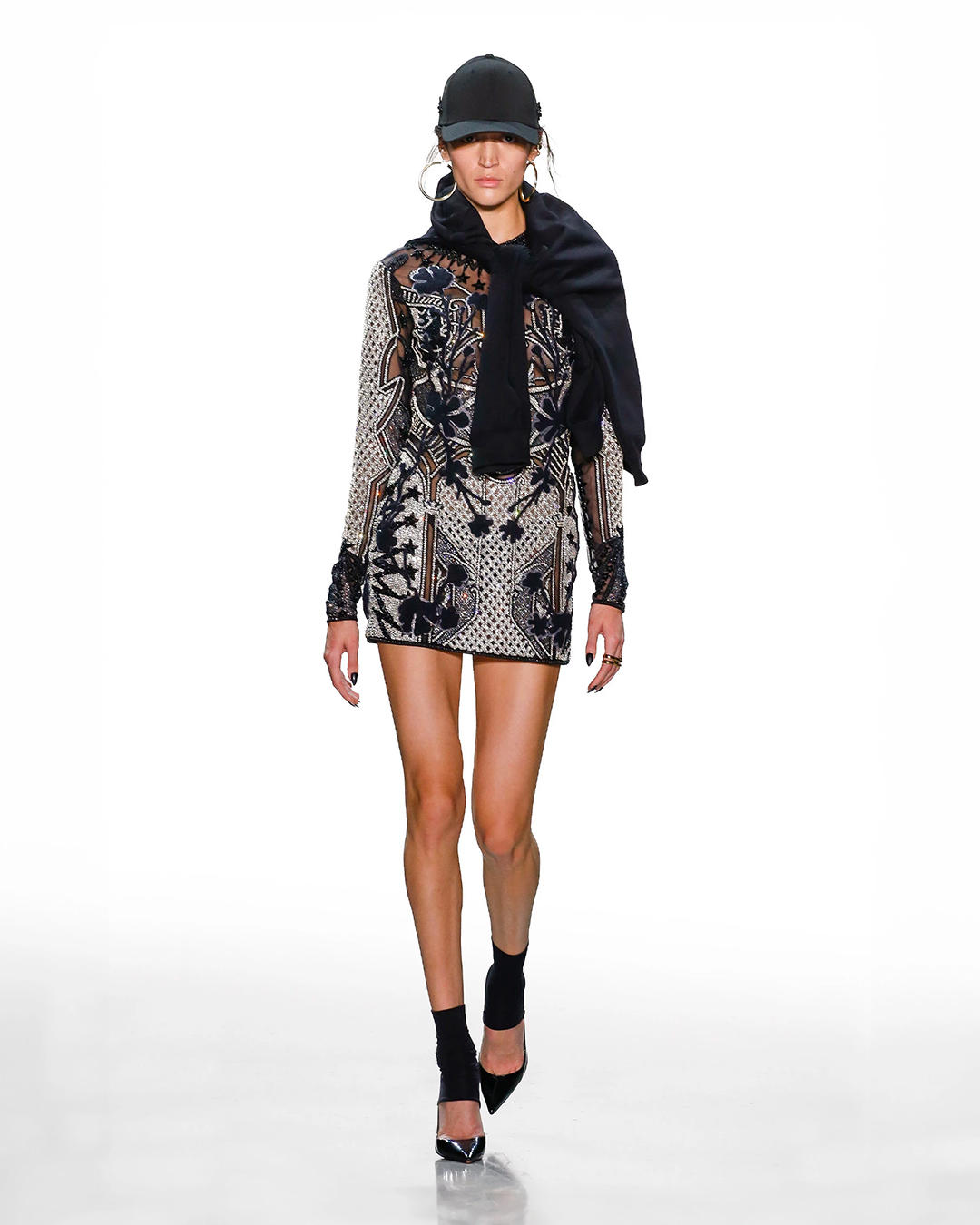 This black and silver short dress is another bejewelled piece from the 2.0 collection and is surely a red-carpet worthy outfit. The short dress has sheer panel detailing all over the dress along with silver rhinestones and cut beads detailing. The party wear short dress also showcases silicon floral patches appliquéd to the dress and is styled with a black sweatshirt.
BLACK SHEER EMBELLISHED SHORT DRESS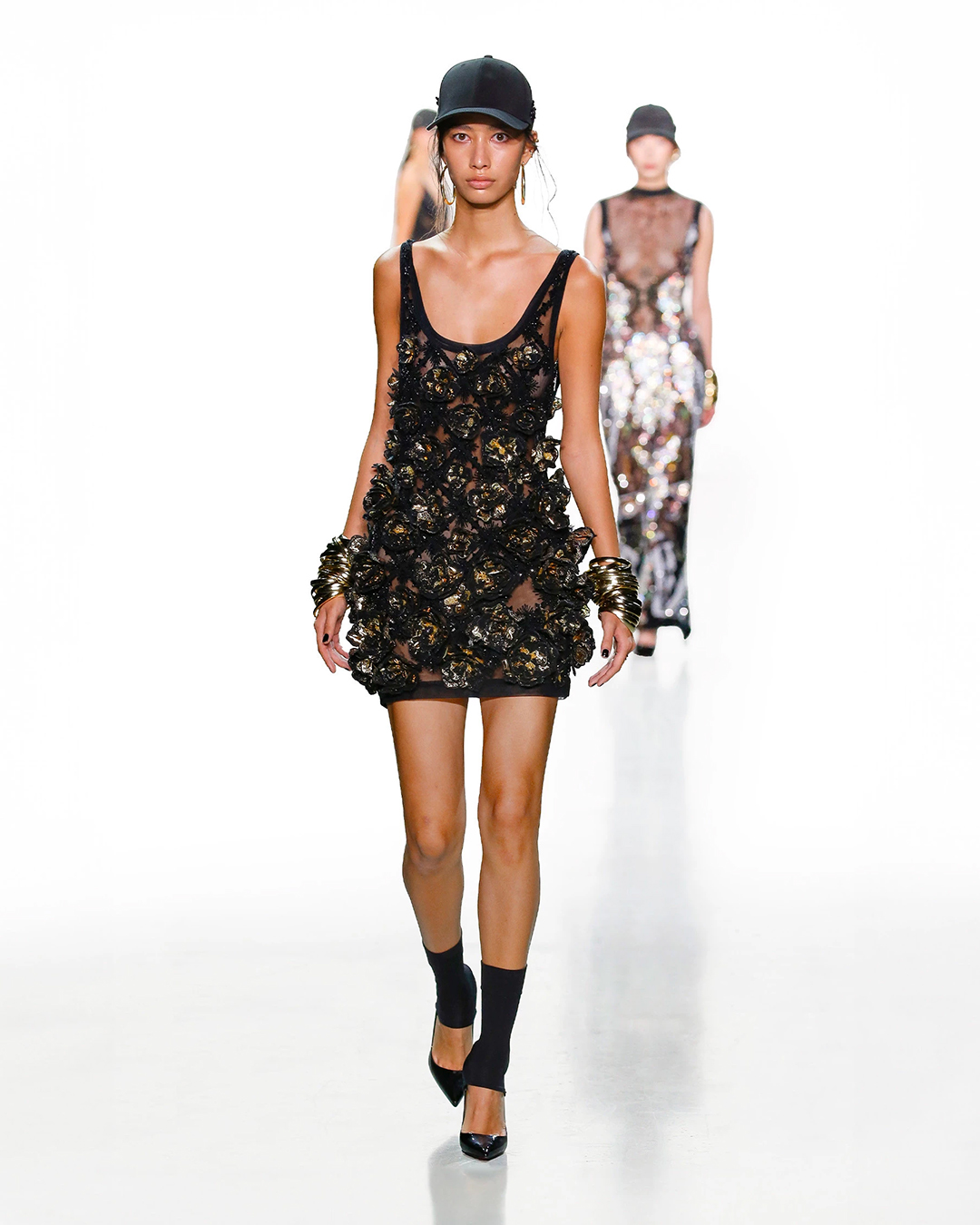 Another sheer black dress from the collection, this embellished short dress is a true fashion statement piece. The dress is made on a sheer base adorned with black sequins, crystals and bead embroidery. The stunning party wear short dress showcases gold chrome applique flowers placed meticulously all over.
BLACK AND WHITE CUT-OUT SHORT DRESS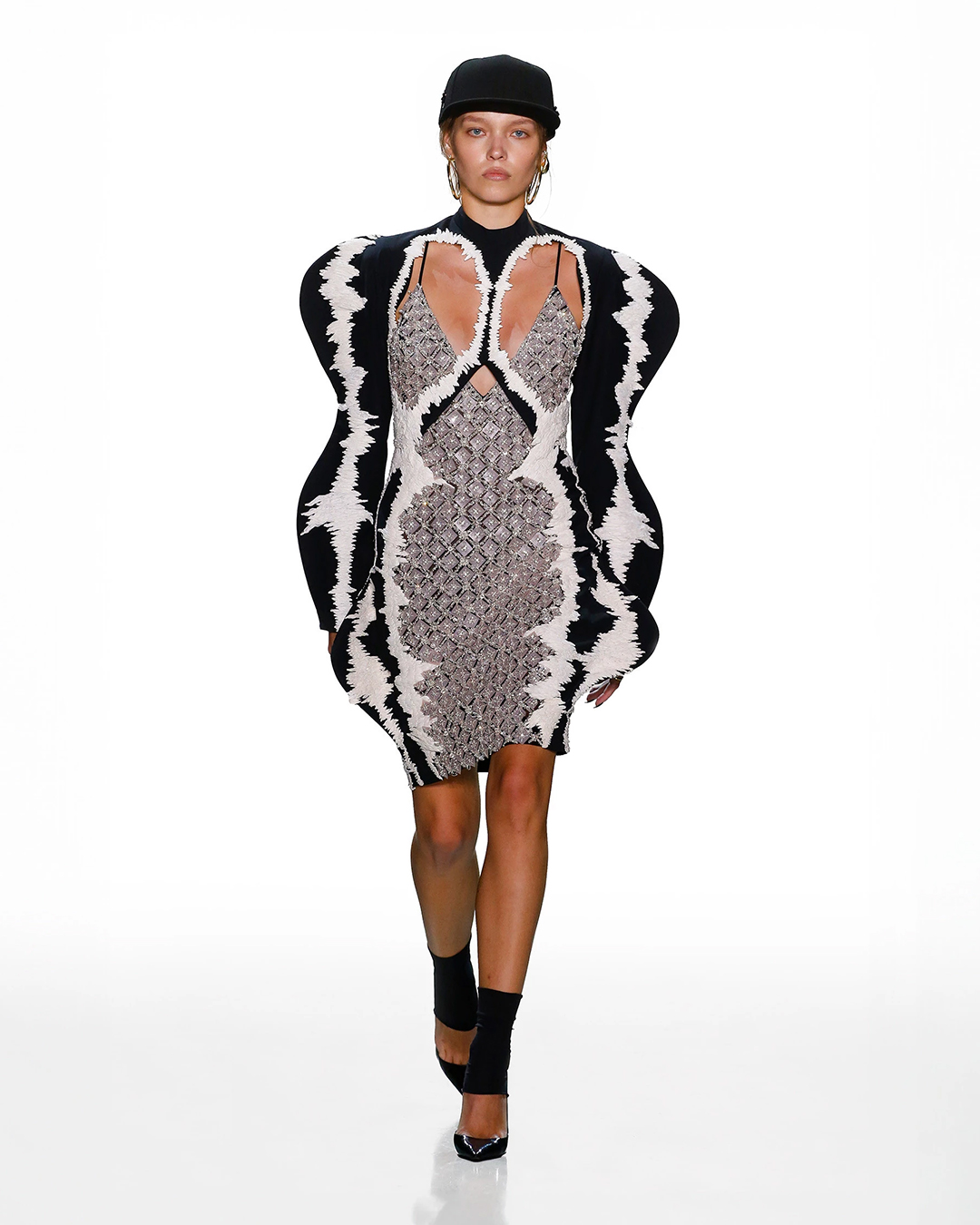 This black and white cut-out short dress displays the true picture of the creative brilliance of Falguni Shane Peacock as a globally renowned luxury fashion brand. This party wear short dress with arm warmer-style sleeves is literal wearable art. The dual-toned, slip dress is adorned with white raffia and cut silicon sheets with silver crystals embroidered with sequins and cut beads.