Is your travel wardrobe even complete if you haven't packed at least a couple of your beloved printed short dresses? Let's take a cue from our short dresses for women edit before you pack for your next fashionable getaway.
Holiday outfits are not supposed to be subtle. From modern silhouettes to funky colours—your carry-on should have a melange of all sorts of short dresses for women. The exotic locations you visit are perfect for showcasing your true sense of style and experimenting with fashion fads you are hesitant to delve into otherwise.
Short dresses are fairly versatile garments that can easily be styled for a fun sightseeing day out or a relaxing beach rendezvous. The timeless popularity of these dresses makes them a must-have clothing item for ladies who love to travel in style without compromising comfort. Paired with the perfect accessories and comfy footwear, short dresses for women offer a multi-faceted solution for all your travelling attire woes.
To amplify the fashion quotient of your next exciting getaway, the globally renowned luxury designer brand—FALGUNI SHANE PEACOCK has curated an elaborate range of stunning short dresses. Representing the perfect amalgamation of futuristic prints, modern silhouettes and luxe fabrics—these dresses represent the epitome of artistic creativity.
Let's scroll down and have a look at some of the statement FALGUNI SHANE PEACOCK printed short dresses up for grabs for your upcoming sojourn.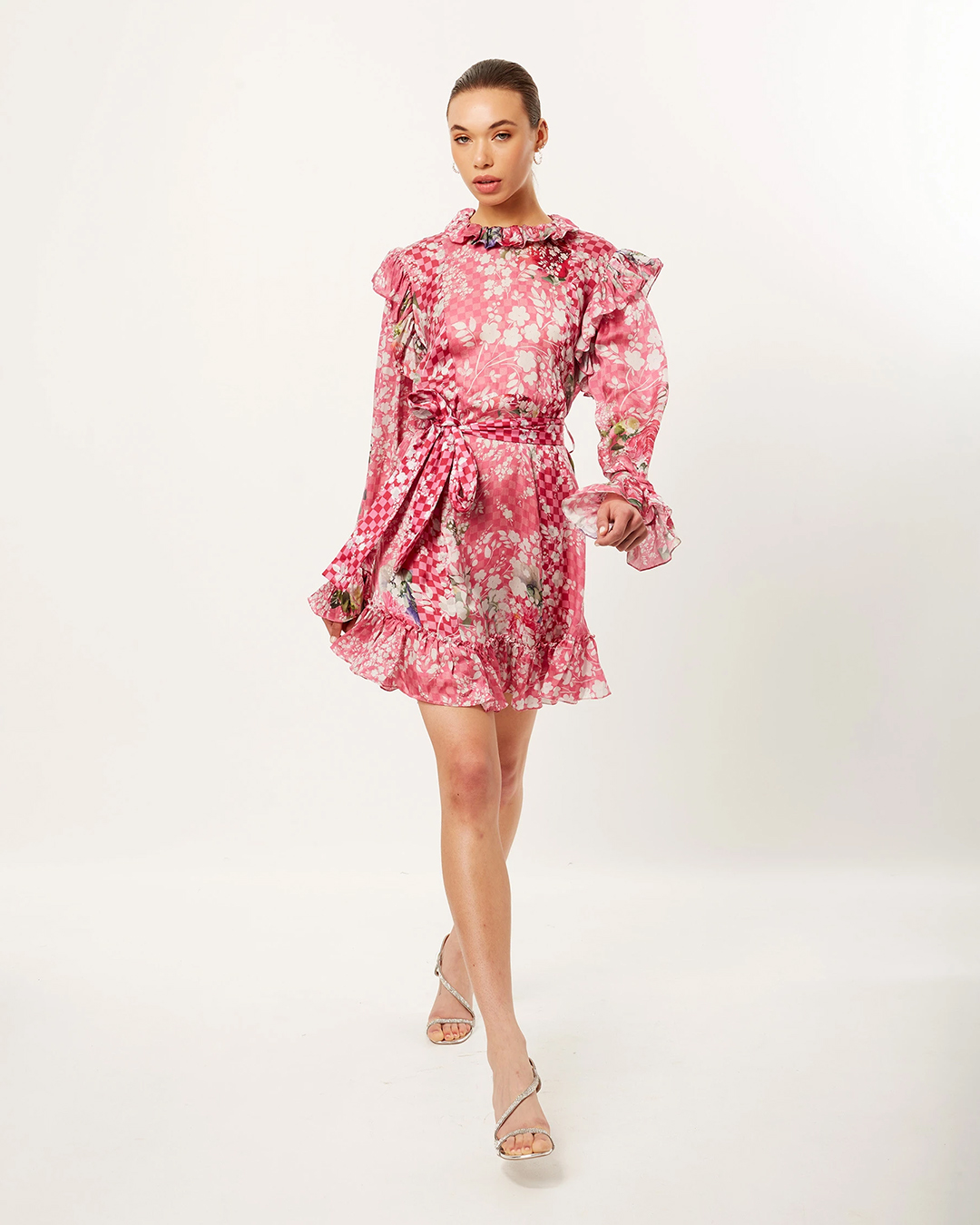 PINK BOTANIC CHECKER FRILL DRESS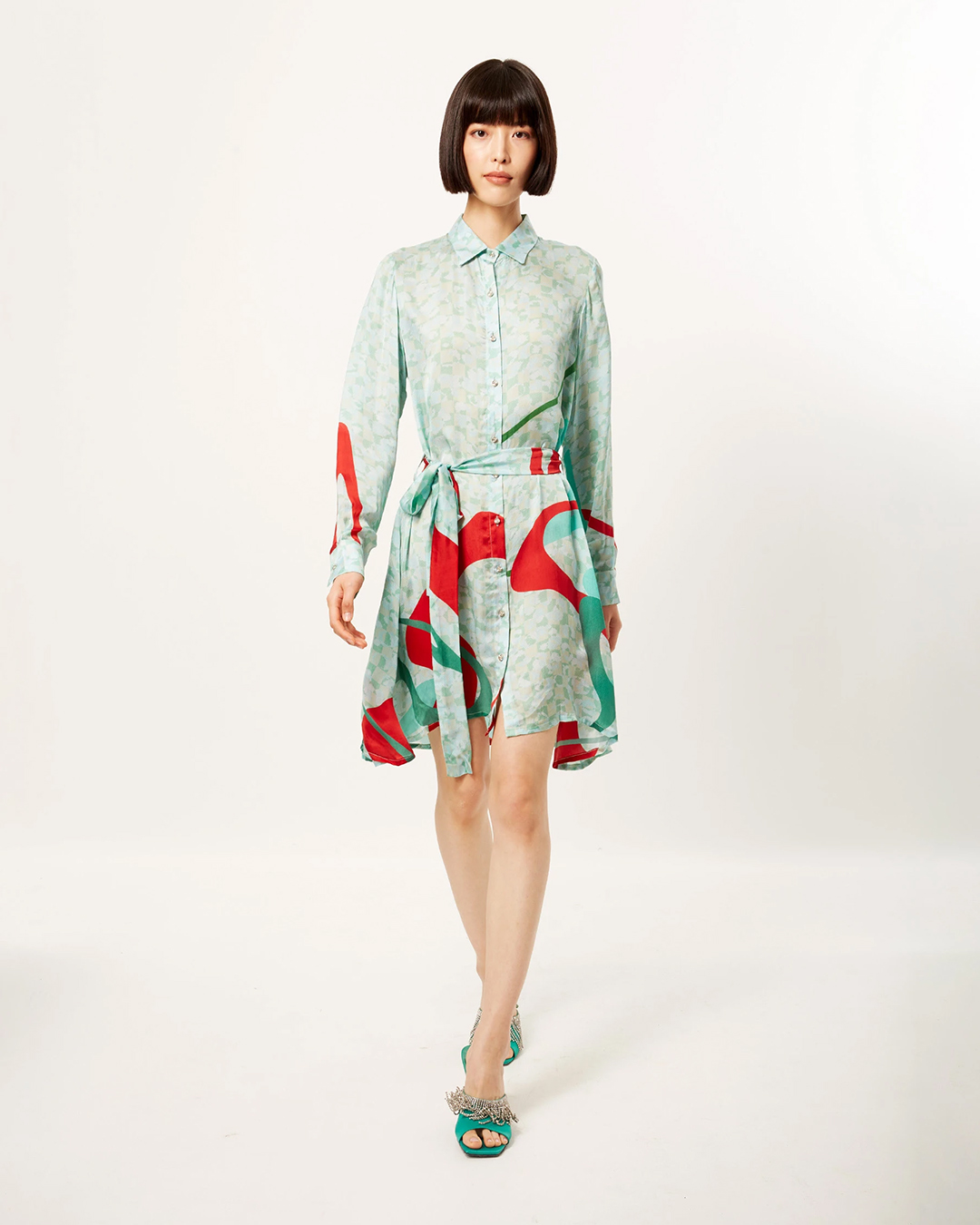 TEAL THEATRICAL ABSTRACT SHORT DRESS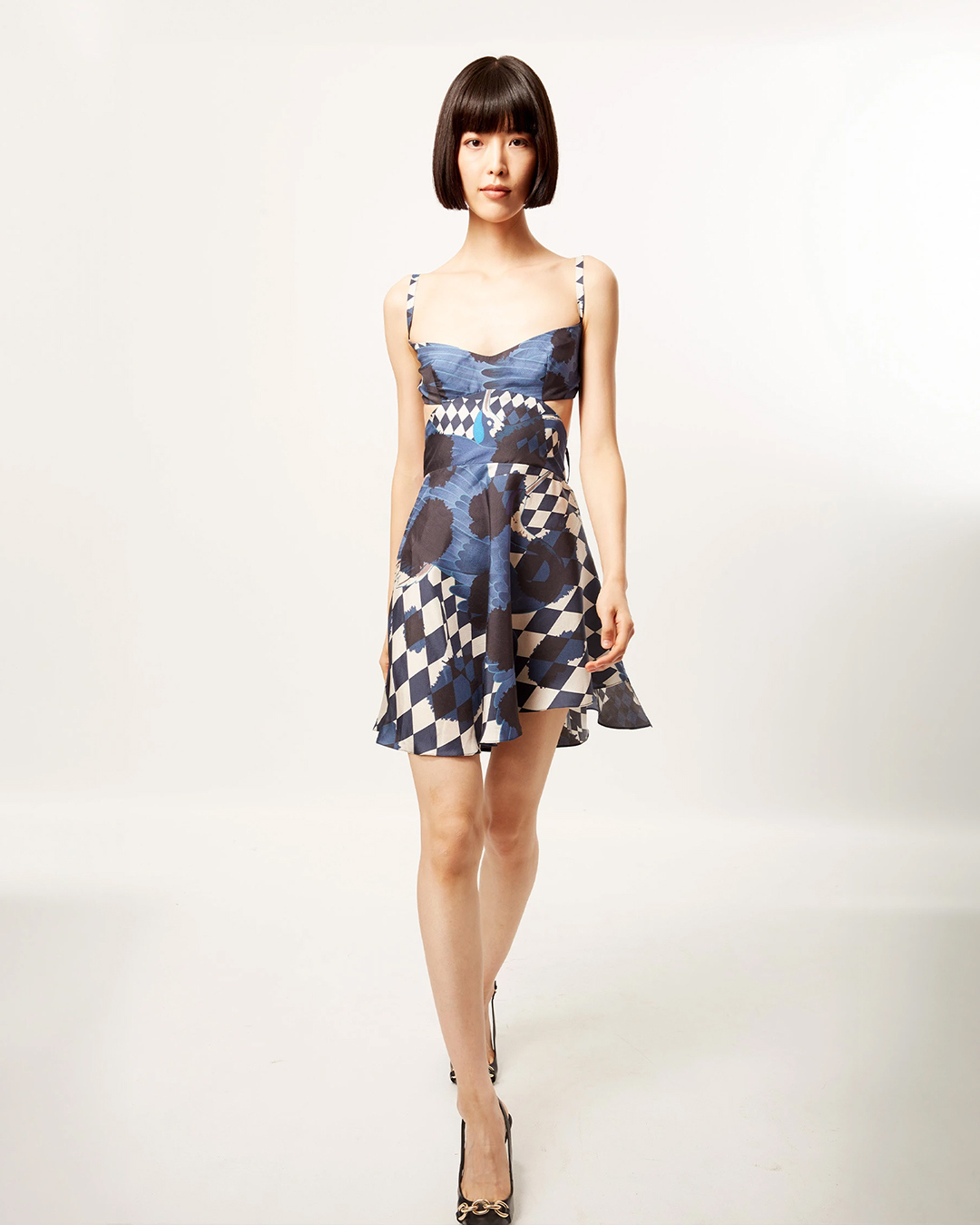 INDIGO IBIS SHORT DRESS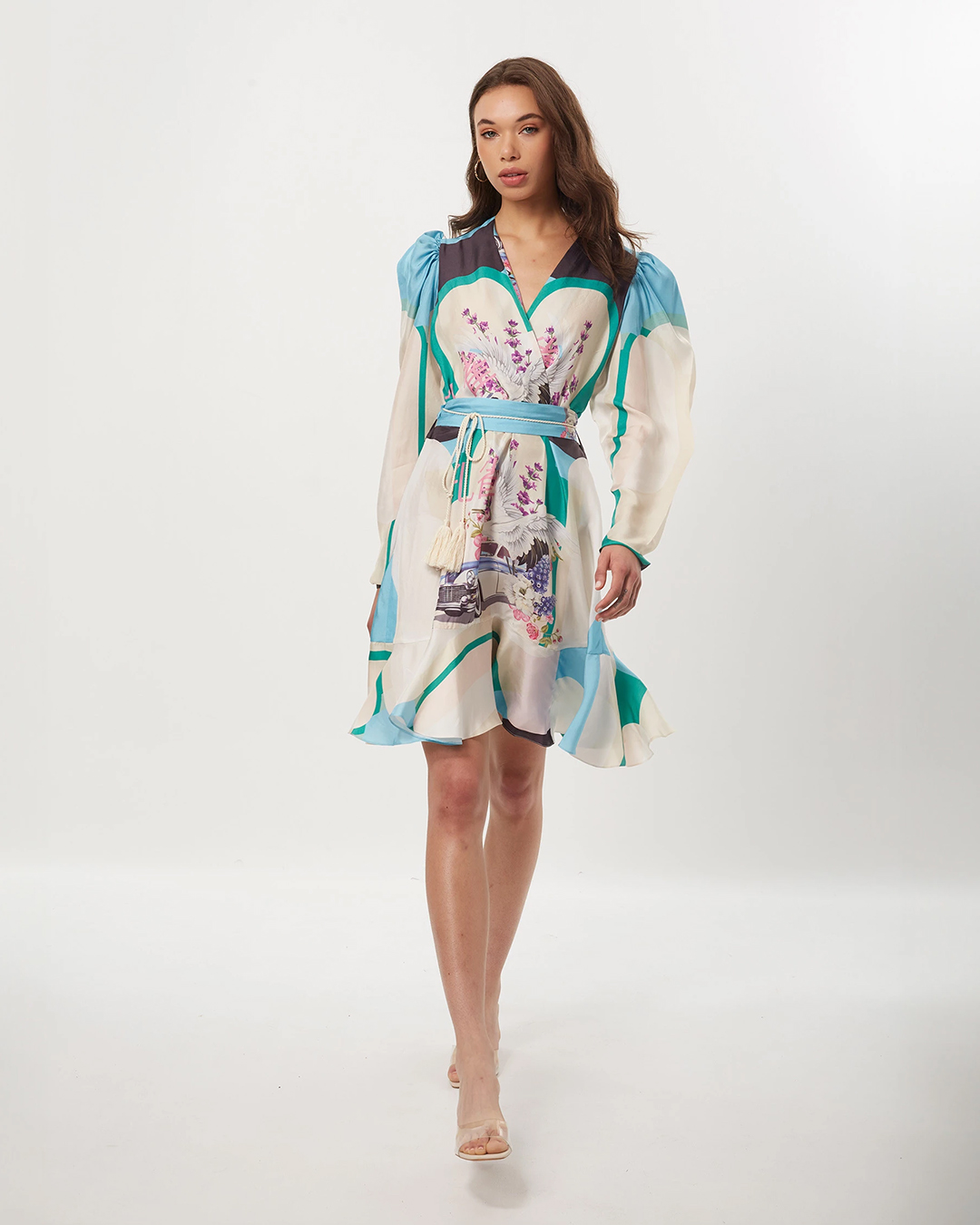 AERIAL BOULEVARD SHORT DRESS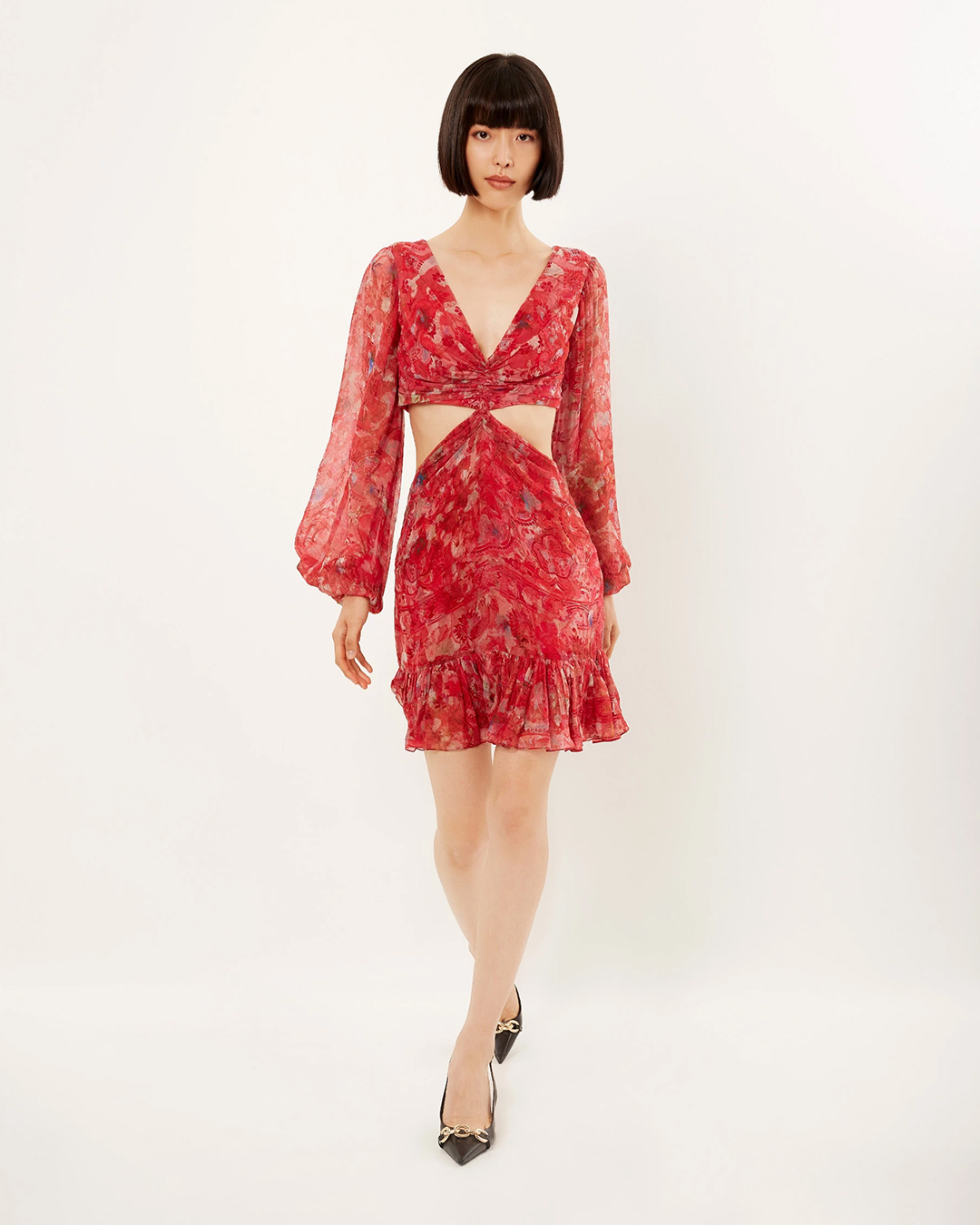 SCARLET SPLICED FLORA CUT-OUT DRESS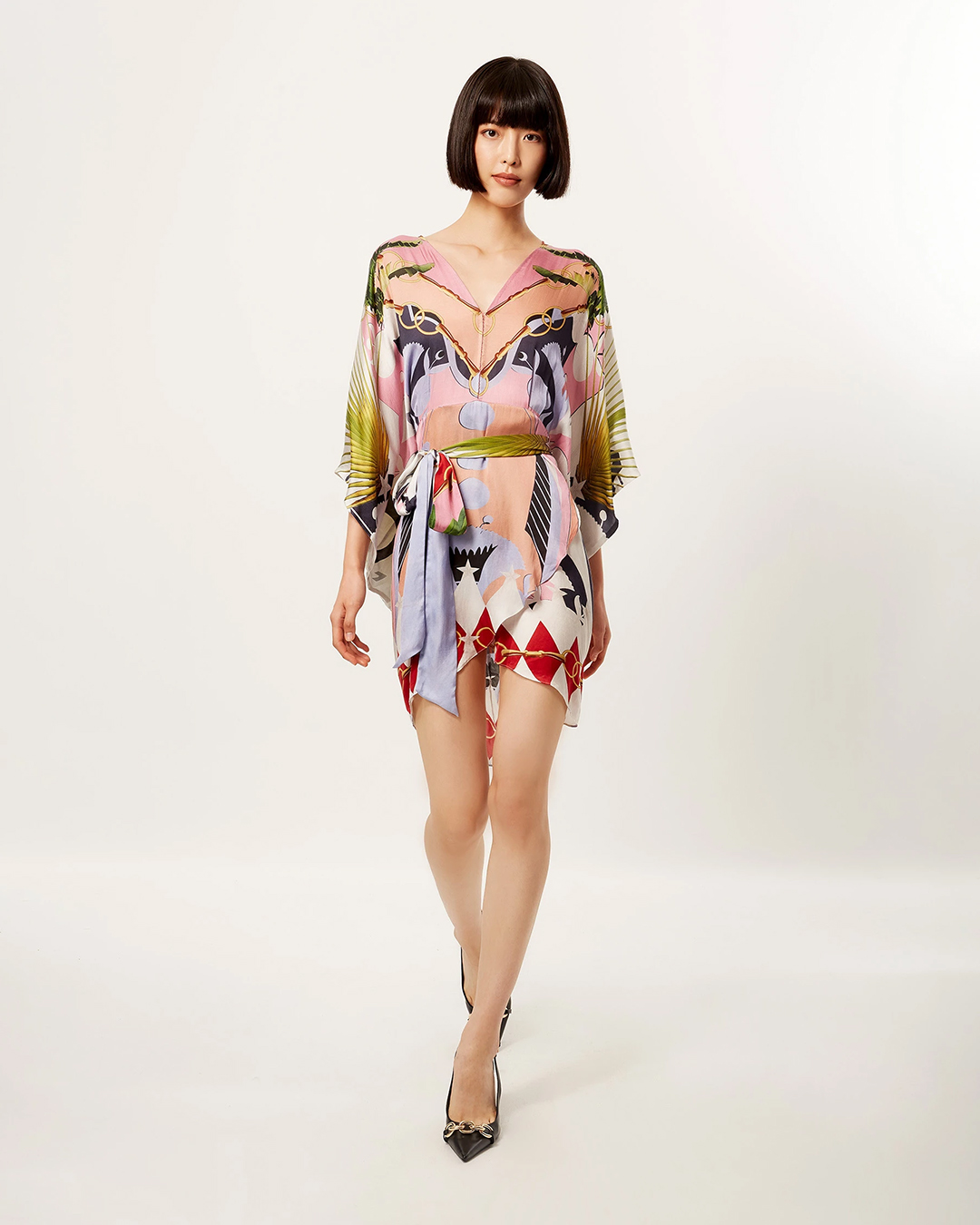 LILAC TROPICAL DREAM SHORT DRESS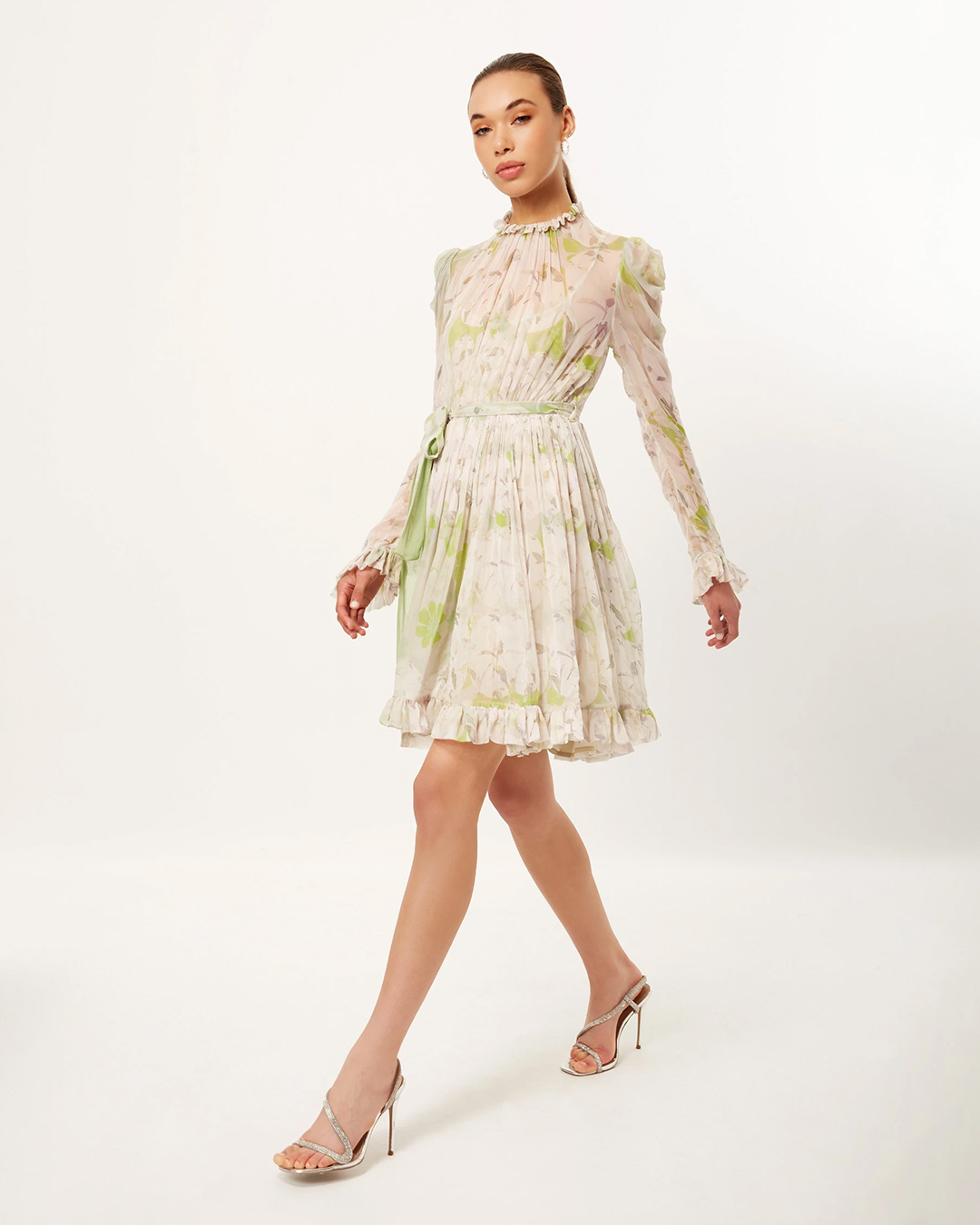 MINT FLORET SHORT DRESS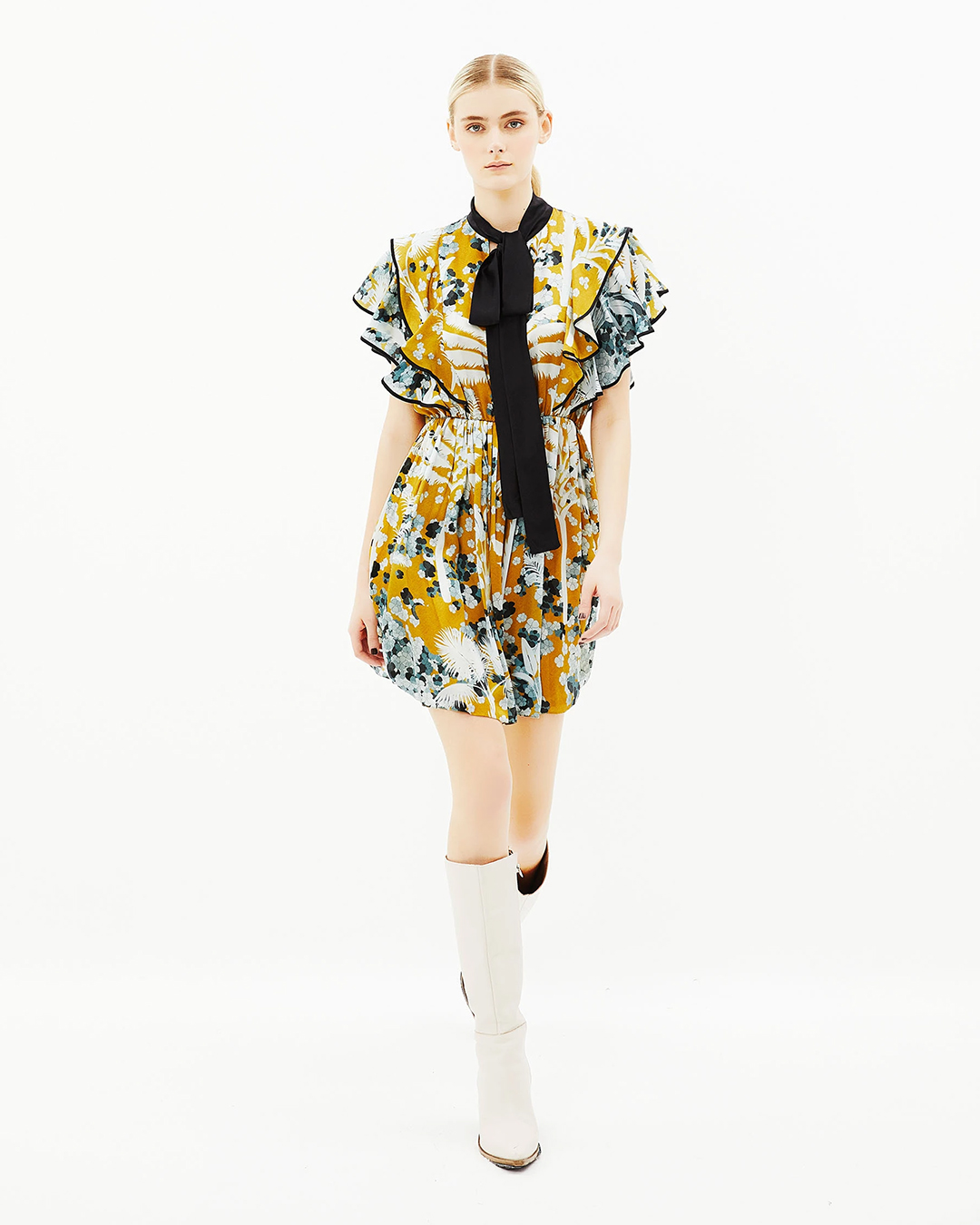 MUSTARD MELLOW SHORT DRESS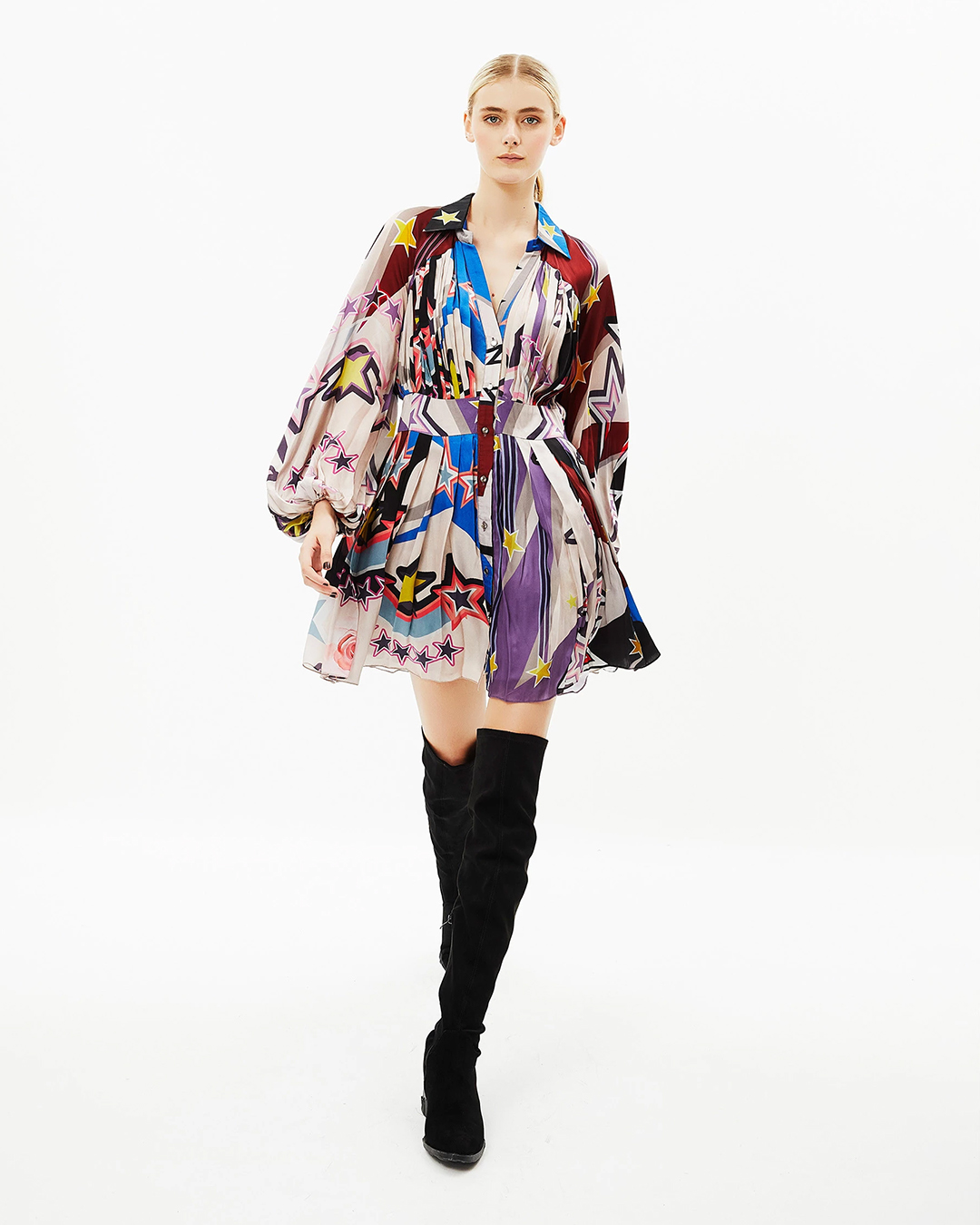 GLEAM PLEATED DRESS
PRINTED SHORT DRESS STYLING TIPS FOR YOUR NEXT HOLIDAY:
LAYER IT UP
Layering is one of the simplest and most genius ways to amplify your look and add dimension to it. Depending on the weather, occasion and setting, you can pick a layering option for your printed short dress. From oversized blazers to leather jackets or a cardigan, there is a layering option suitable for all your needs.
FOOTWEAR CHOICE
Having multiple footwear options while you travel is one of the most thoughtful things you can do for yourself. A pair of strappy heels for dinner dates, a pair of boots for casual day outs, funky flip flops for beach days and a comfortable pair of sneakers for touristy sightseeing is a must-have.
EASY BREEZY FABRICS
Dresses made of light, flowy fabrics make a perfect choice for your summer sojourn. Fabrics such as silk, lyocell, georgette and viscose give flair and movement to the garment and are comfortable to wear throughout the day.
ACCESSORISE WISELY
Accessorising your outfit appropriately can elevate your look instantly. You can always start with the basics, i.e., jewellery. Chunky jewellery or dainty pieces—choose your pick. You can either stop here or go all out with your creativity. Trendy hats, sunglasses, fishnet stockings and printed scarves can be a fashionable addition to your vacation outfit. And, don't forget to add a matching handbag to complete your look and carry your essentials for the day.
BRIGHT COLOURS AND BOLD PRINTS
Chuck your mono-coloured dresses in a trunk and pack all bright-coloured, printed short dresses for your next holiday. Bold prints and bright colours are more fun and they mingle perfectly with the overall vibe of travel—which is to have a fun-filled time.