The new season surely calls for a wardrobe refresh. With winter coming up soon, it is time to explore and experiment with upcoming fashion fads and make new style statements. Truthfully, every season is the perfect season to delve deep into the fashion lanes and get a hold of all new folds of fashion which are being loved by the runway front-rowers.
The master couturiers, Falguni Shane Peacock bring you their 2.0 collection which is the perfect fusion of couture combined with high-street fashion sense. The vibrant collection is replete with embellished dresses of all lengths ranging from mini, midi and long, showcasing modern silhouettes and futuristic design patterns.
These one-of-a-kind dresses are adorned with various ornate embellishments such as sequins, rhinestones, cut beads, crystals and other intricate details such as sheer panels, fabric flowers, feathers, fabric patches, acrylic flowers and cut-out details.
Let's scroll through our edit of some of the most coveted embellished dress collections by the luxury fashion brand, Falguni Shane Peacock.
SHEER BLUE EMBELLISHED DRESS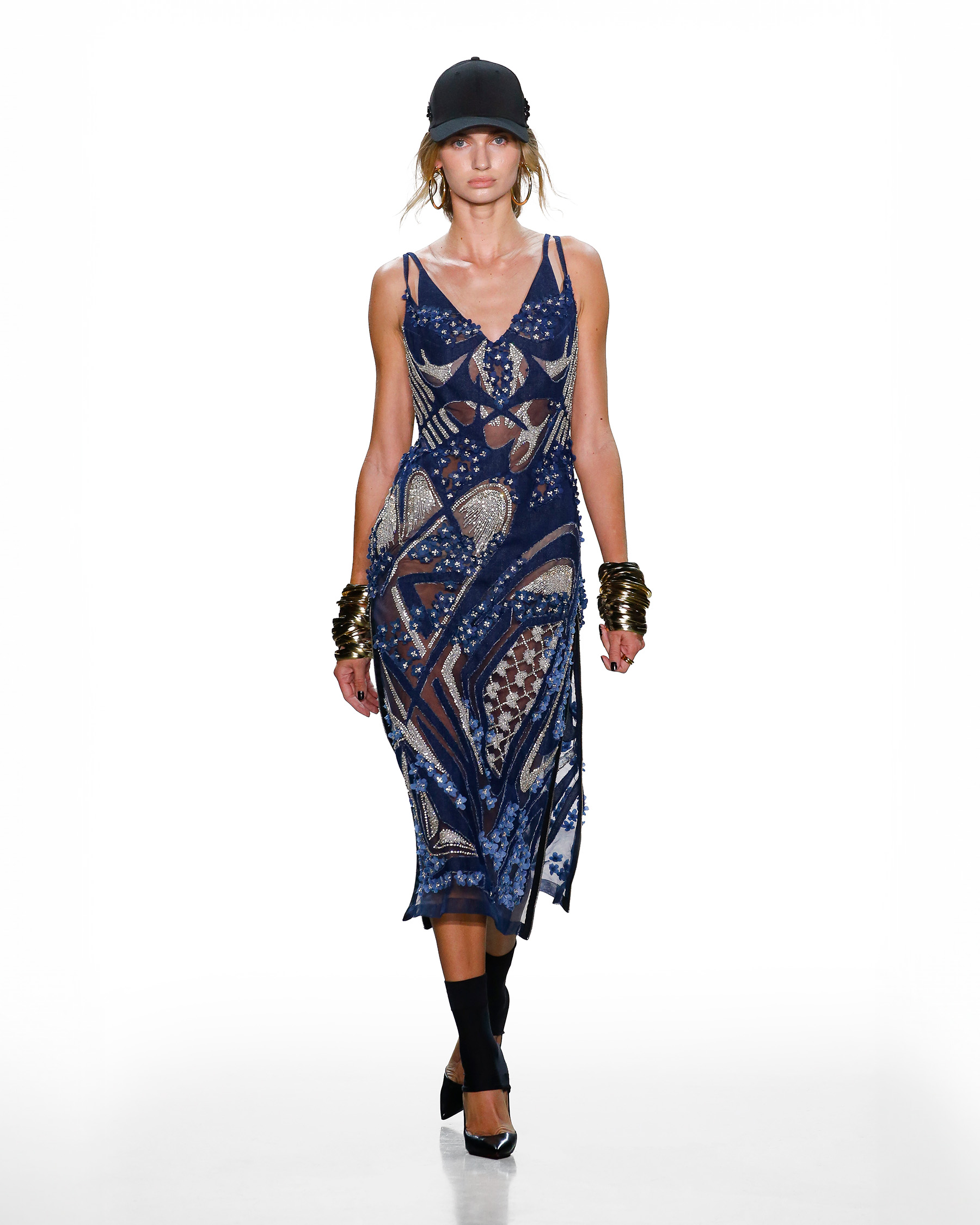 This blue embellished dress is the ultimate party dress that you need to have in your wardrobe. The fashionably appropriate embellished party dress is curated on a sheer canvas and showcases multiple details including side slits, denim applique, fabric flowers, silver rhinestones and cut beads. 
SHEER SILVER EMBELLISHED DRESS AND A SWEATSHIRT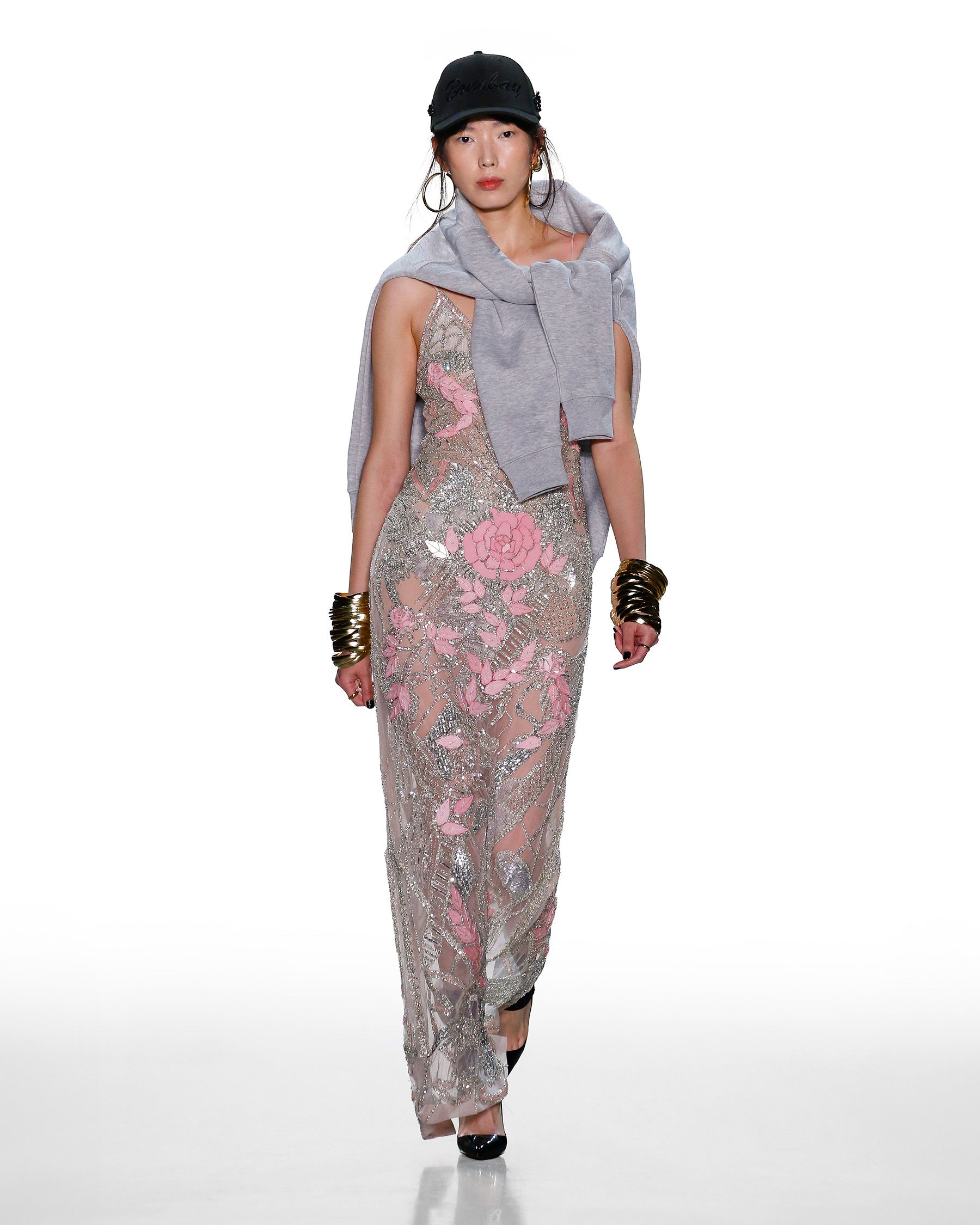 A stunning sequin embellished dress is the perfect amalgamation of couture details with high street fashion sense. Created on a sheer light pink base, the embellished dress is festooned with ornate details such as sequins, stones, cut beads and acrylic flowers.
CUT-OUT SLIP DRESS WITH ARM WARMER STYLE SLEEVES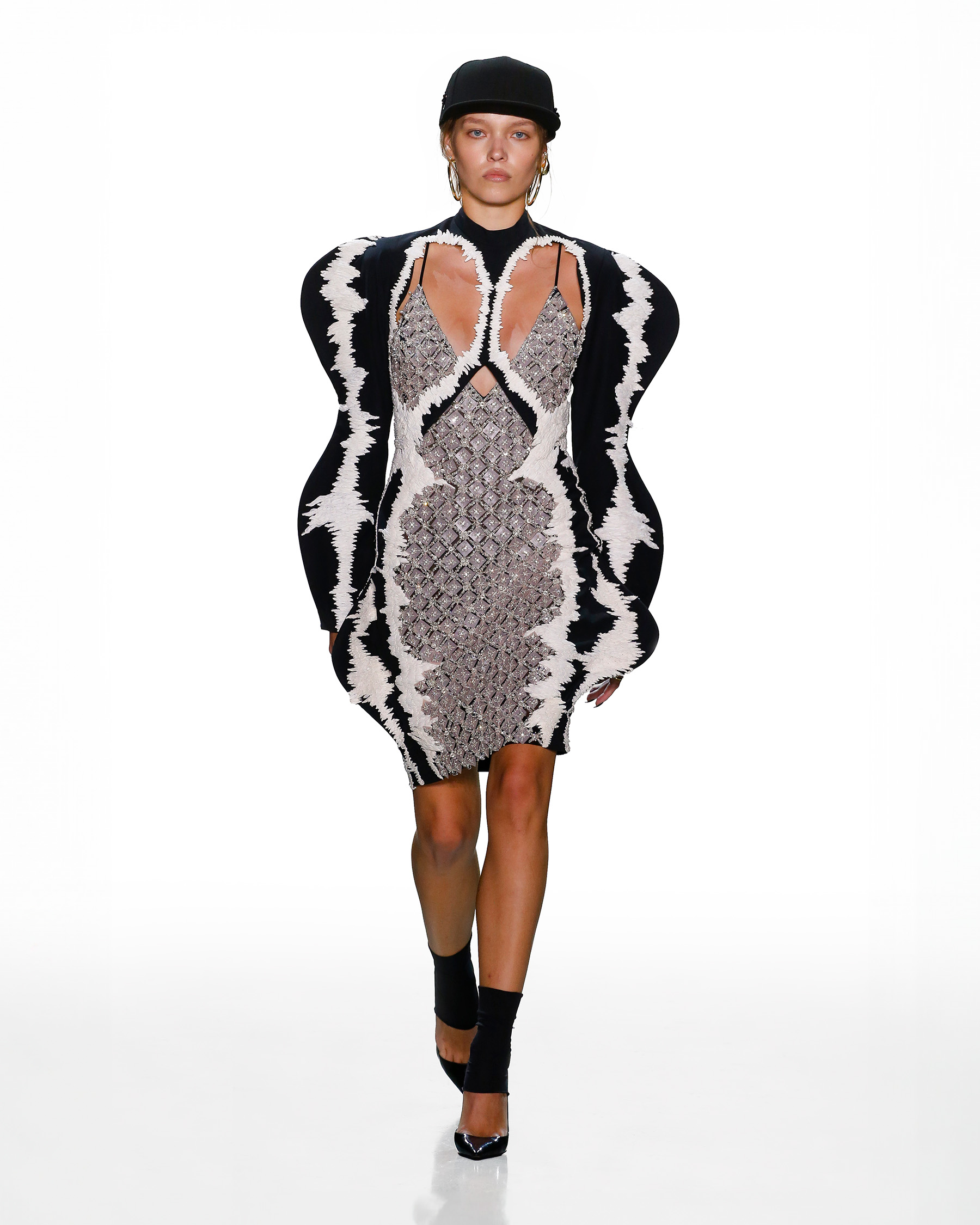 Right off the runway, this embellished party dress depicts creative brilliance at its best. The above-the-knee short sequin embellished dress displays arm-warmer style sleeves adorned with white raffia and cut silicon sheets. The embellished party dress is festooned with crystals embroidered with sequins and cut beads.
BLACK AND SILVER SHORT DRESS WITH A BLACK SWEATSHIRT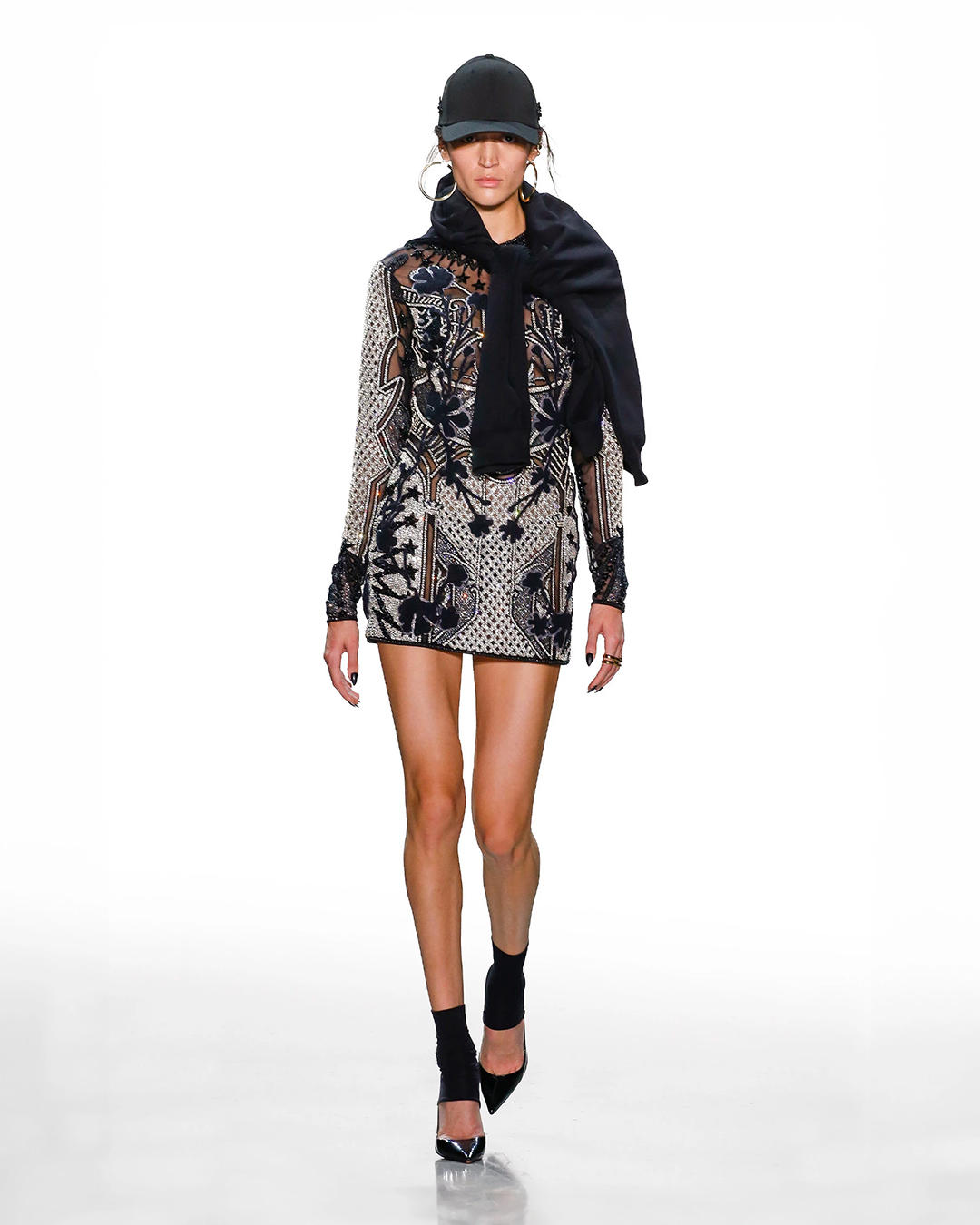 Another short party dress which will speak highly of your sartorial choices. The black and silver embellished dress is replete with a gridwork pattern created with silver rhinestones and cut beads. The embellished party dress also showcases sheer panels and silicon floral patch applique. 
BLACK SHEER LONG DRESS WITH SIDE SLITS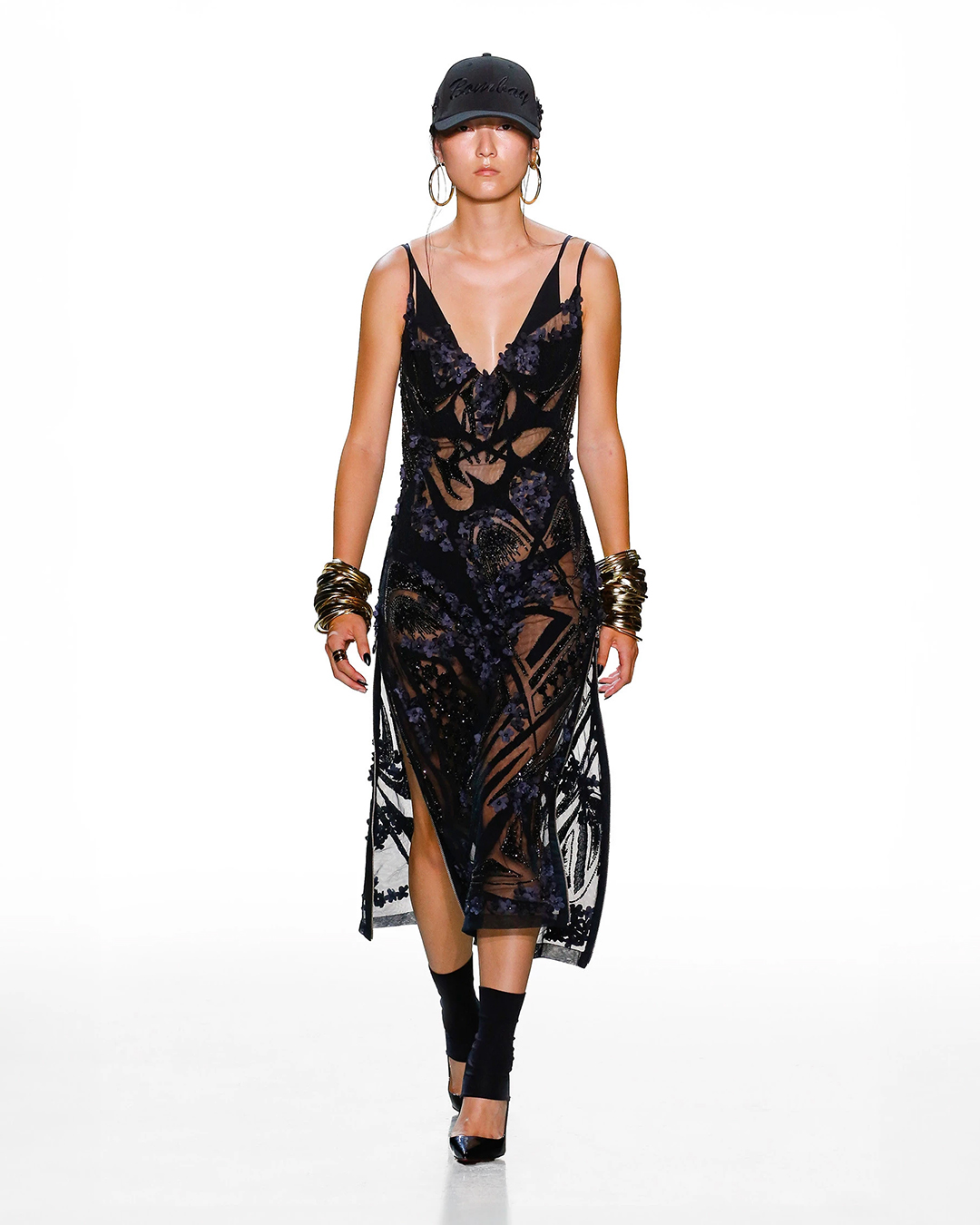 This glamorous sheer black embellished dress is the perfect pick if you want to stand out from the rest. The midi-length embellished party dress showcases side slits with embroidered black sequins, crystals, rhinestones and cut beads. The sheer panelled dress is also adorned with fabric flowers.