YouTube disrupter, Lilly Singh once again levels up the glamour quotient in edgy, uber-chic sherwani by global luxury designer duo FALGUNI SHANE PEACOCK. Scroll along to closely view the headlining ensemble of the season. 
The Oscars pre-party 2023 was no less than an award show. Globally renowned talents walked the red carpet, owning the space with their phenomenal talent. The night perfectly swayed between legacy-setting diversity and high-end fashion that pleased the fashion frontiers like never before.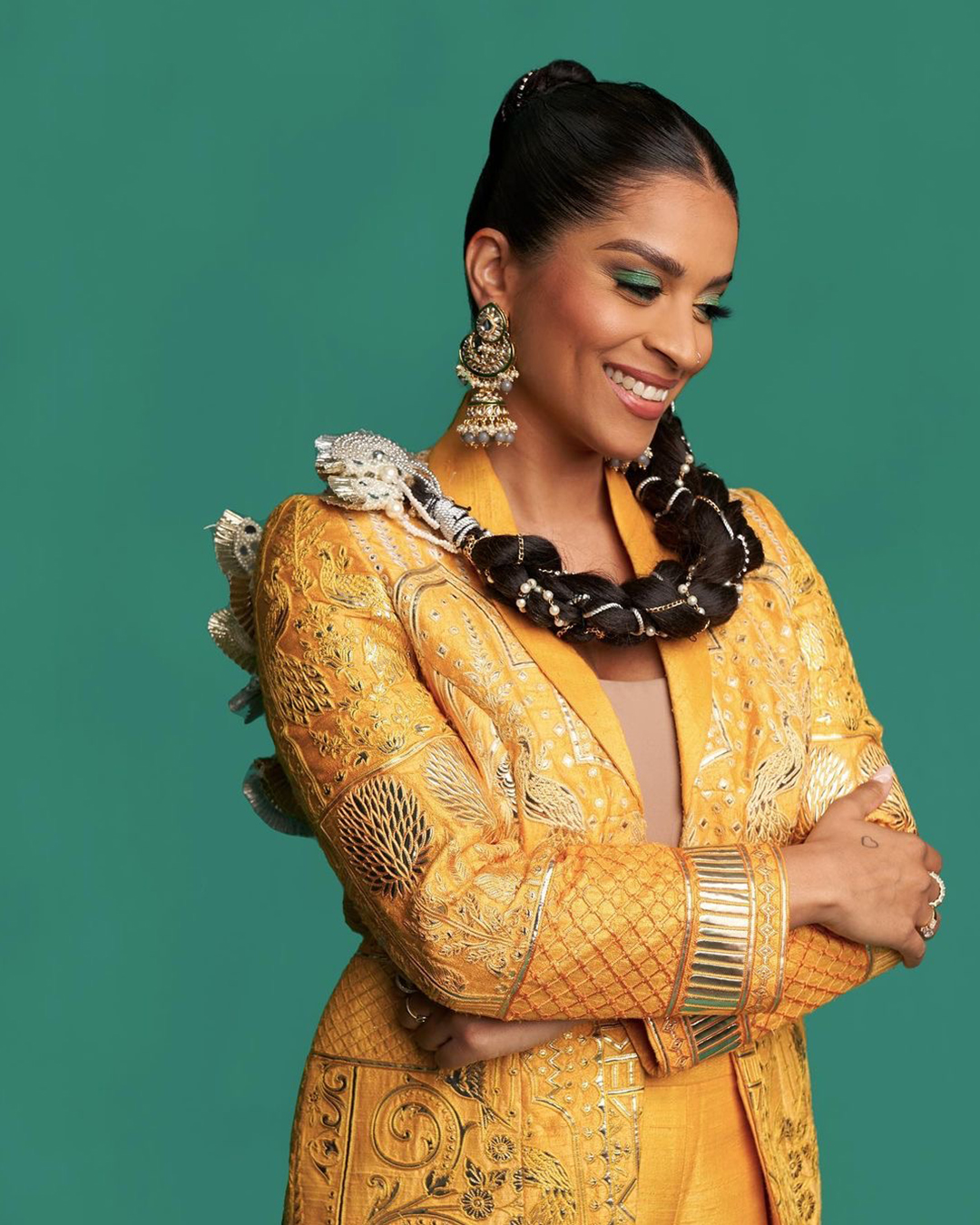 It was a fashion cocktail, where every ensemble made their way to the highlight. Running in the forefront amongst all the looks of the evening was Lilly Singh's classic sherwani tailored by cutting-edge fashion designers FALGUNI SHANE PEACOCK. The duo made headlines for its disruptive pairing that went on to become a new age trend—shattering the gender norms, glamorously.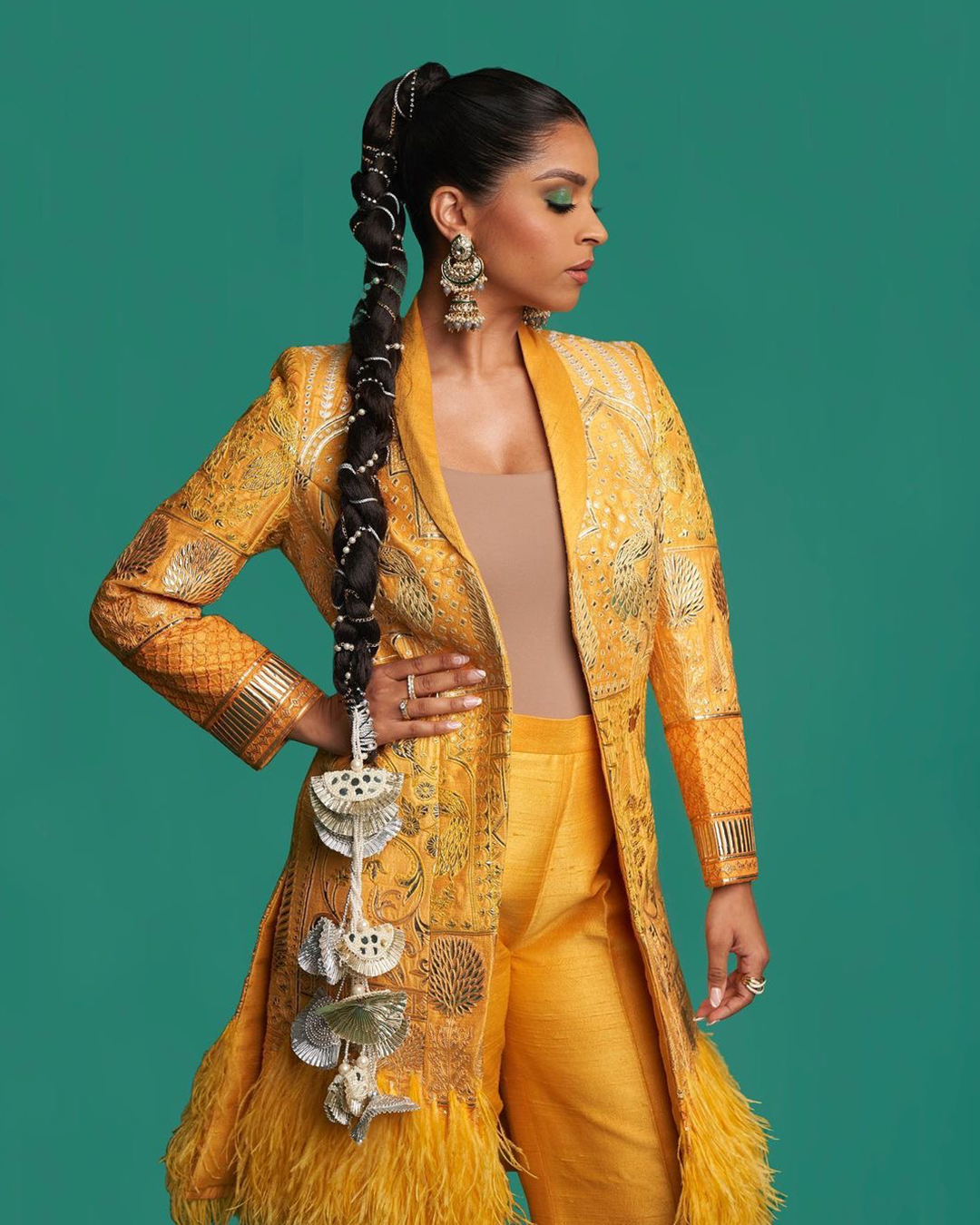 Singh was seen embracing a marigold yellow sherwani that was adorned with regal motifs in light gold chrome appliqué and feathers. The sherwani was styled with a pair of raw silk pants. She was seen having her moment in the exceptional silhouette. It was fun, playful yet distinctive just like her exuberant aura. She made wearing sherwani look desirable for any and every gender out there. And FALGUNI SHANE PEACOCK's expert tailoring undoubtedly takes the centre stage giving the ensemble the necessary elevation.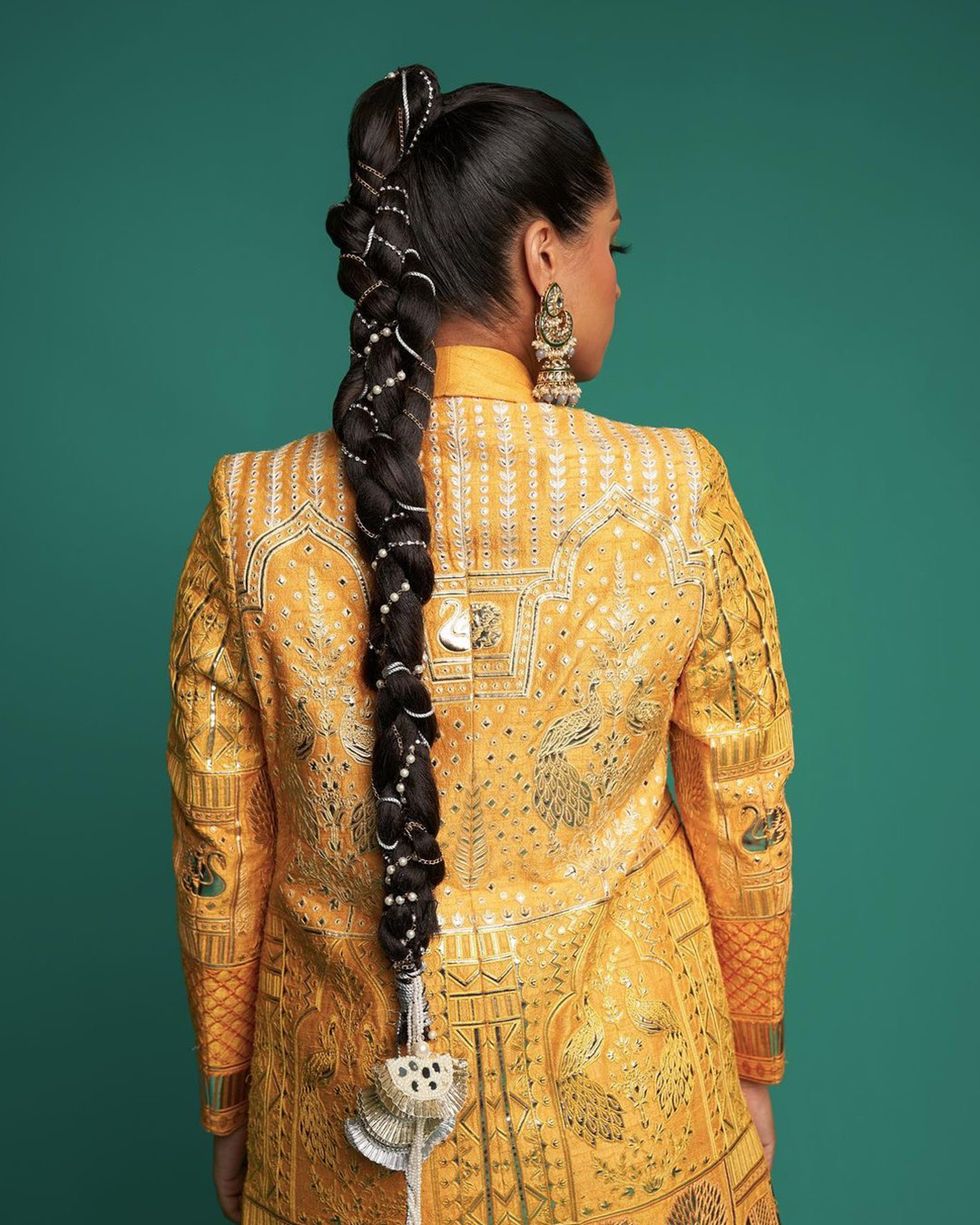 The Oscars pre-party was attended by multiple other legacy setters who have managed to dictate the course of cinema, entertainment and fashion in their own unique ways. Lilly Singh alongside Ashley Graham and Vanessa Hudgens hosted the Oscars pre-party that was officially named, "Countdown to the Oscars". The purpose of the occasion was to offer a behind-the-scenes of the big historical night, the Oscars.