Sharara pants are generally wide and flared ethnic pants that are teamed with a number of options, for example, Kurti for women, or long Kurtas, or an ethnic peplum top. One can also pair a Sharara with a crop top to add a hint of modernity.
Styling an ethnic Indian outfit for this Shaadi season? Step out of your comfort zone and let the Lehenga rest in your wardrobe this time. Instead, get the best of a Lehenga and pants with an elegant Sharara set for this festive season. The 90s kids know the allure of a Sharara set. They provide the functionality of ethnic pants and the classic, flowy charm of an Indian Lehenga. Thank the stars that Sharara pants have made a comeback with a bang.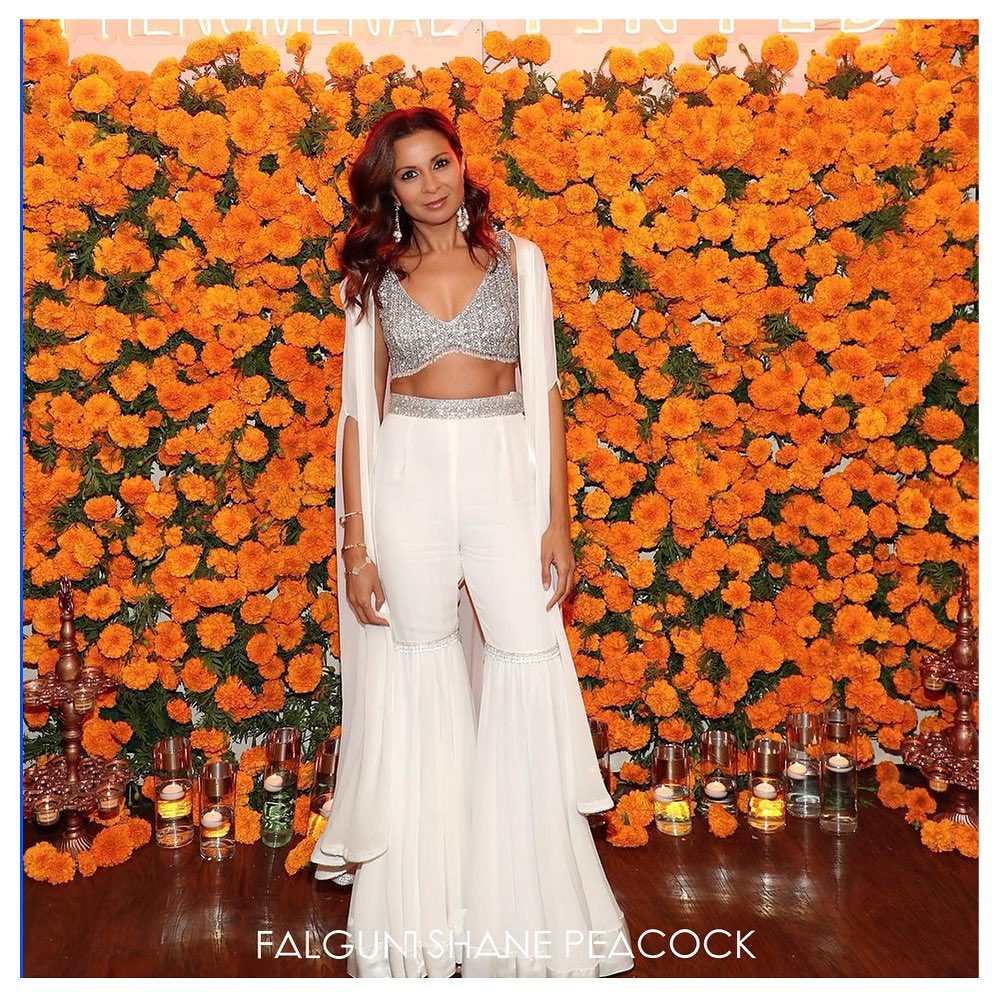 The evergreen, ethnic trend was perpetuated by entrepreneur, philanthropist, and pop-culture investor, Anjula Acharia at Mindy Kaling's Diwali bash. Acharia was spotted in a bespoke, white Sharara set by Falguni Shane Peacock entailing high-waisted Sharara pants decked with an ornate waistband. The white Sharara pants are teamed with a crystal-encrusted blouse featuring tassel details and a white cape. The investor styled the look with minimal accessories, makeup, and casual, shoulder-length waves.
Ample choices are presented to you every day on social media platforms by your favorite celebrities and fashion influencers on how to style Sharara pants. No longer is the case that they ought to be worn with an ethnic tunic or Kurti for women. Add a contemporary twist to the ethnic ensemble and style a pair of Sharara pants creatively. For example team a pair of embellished Sharara pants with a crop top and a jacket. The idea works immensely well for women who wish to preserve the authentic, traditional appeal of a good ol' Sharara set but also incorporate an aesthetic and contemporary touch to the overall look. Take a cue from this Anjula Acharia's look and nail an offbeat festive look with a pair of gorgeous Sharara pants.