She never fails to get it right! You could talk about pushing millions of ears and eyes in awe at a time with her exceptional performances or simply strutting down the street in a pair of white, monochrome co-ords, Queen B reigns the hearts of her fans anywhere and anytime. Beyonce is one of the timeless global icons on the face of the planet. Like her songs hitting home-run on the charts every time, her sense of style is astounding and edgy too. Only the Queen can bring together a couple of unanticipated hues like fuschia and orange without ticking the fashion police off. The rant does not even begin to elucidate the ultra-glamorous and extra sartorial sensibilities possessed by the singer. Her ever-lasting styles have remained embedded in our minds forever. Among those, few are the courtesy of the Indian luxury couture designer label, Falguni Shane Peacock.
Be it setting the stage on fire with her wild-copper, lion waves, and a golden, embellished bodysuit, or casually brushing away the paparazzi in basic denim pants, she manages to nail it every time. Her stage aura is extended by the way of her sartorial and style choices in the form of tassels, embellished capes over bodysuits, fringe boots, elaborate headgears, ruffles, etc.
So all hail, Queen Bey and her incredible sense of style as we go down the memory lane and recount all the times Beyonce ravished in Falguni Shane Peacock.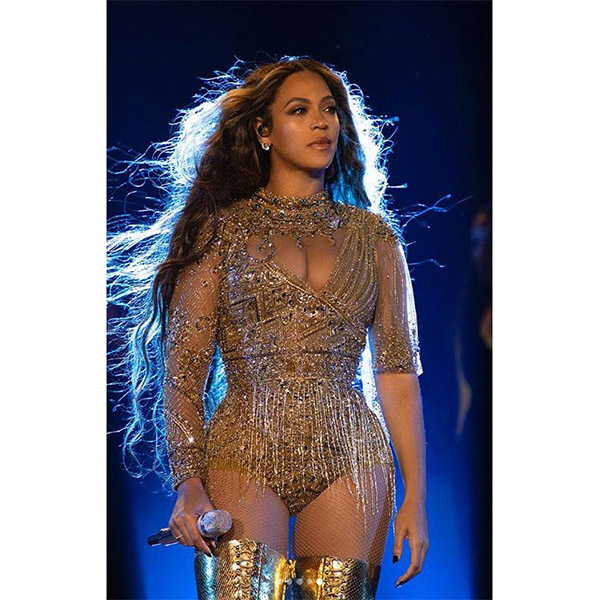 Beyonce picked this studded, golden bodysuit created by the designer label Falguni Shane Peacock for one of her performances. Detailed elaborately with tassels, crystals, and sequins, the ensemble is everything, Queen Bey! Sheer and plunging neckline, overly encrusted, the heavily detailed bodysuit worked fittingly well for the singing sensation. She teamed the bodysuit with her wild waves and OTK, golden boots.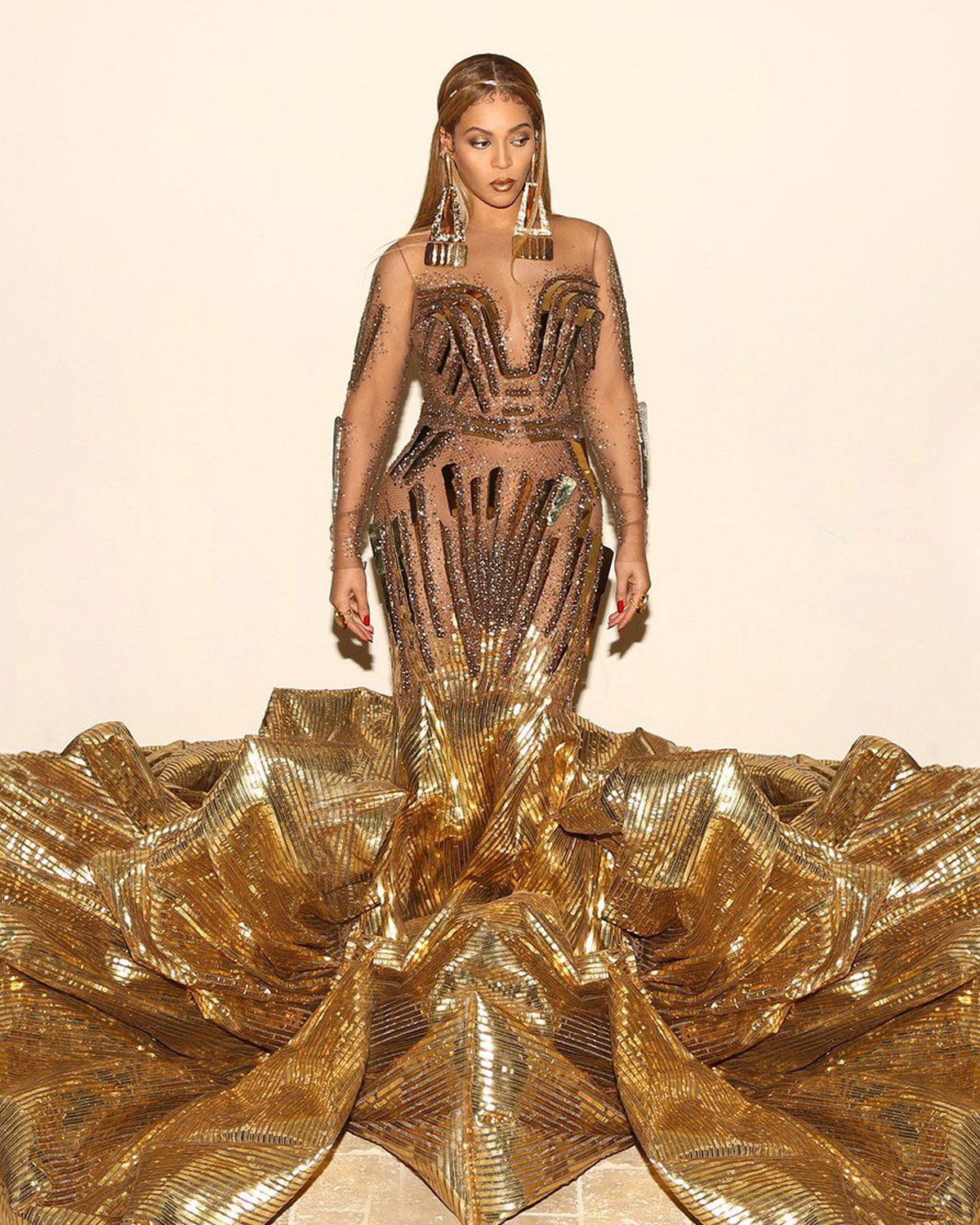 For the Wearable Art Gala, the singer picked this fish-tail cut golden gown with an elaborate trail by Falguni Shane Peacock. Detailed with an illusion neckline and sheer base, the embellished gown magnified the singer's persona. She teamed the gold gown with elaborate accessories and a sleek swept-back hairdo.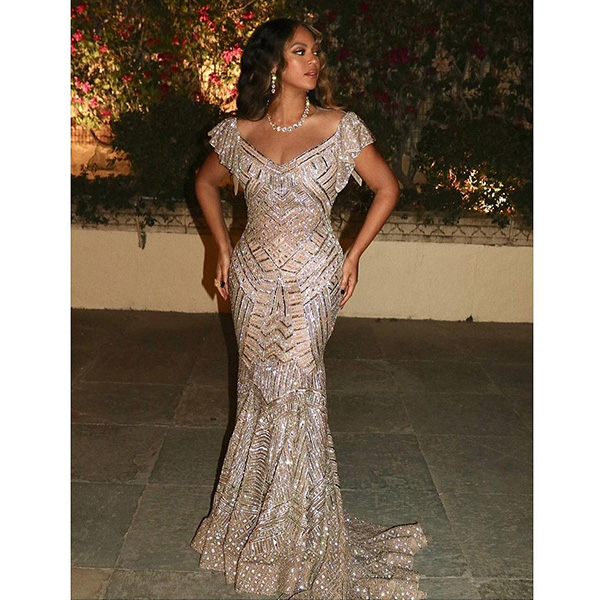 The global sensation bedazzled in this chrome applique number by Falguni Shane Peacock. The evening gown is detailed heavily with embellishments and tassels. The off-shoulder gown is finished with a short trail. The singer styled the look with stunning diamonds and light curls.