Trans-seasonal menswear pieces are such an essential in every man's wardrobe. Stylish jackets in distinctive silhouettes as well as cozy sweatshirts in contemporary prints are must-have menswear options. These diverse menswear garments are easy to style throughout the year and can instantly add the right amount of style you need to stand out from the crowd.
It won't be an overstatement to say that men have very limited options when it comes to fashion choices. But thanks to eminent designers such as FALGUNI SHANE PEACOCK who are revolutionising menswear one collection at a time. Their ready-to-wear menswear collection is a reflection of their creative brilliance and comprises classic silhouettes coupled with modern designs and a contemporary look.
The men's jacket collection at FSP comprises bomber jackets, denim jackets, monogrammed jackets, mesh jackets and fleece jackets, designed to fit the fashion as well as seasonal requirements of modern men.
Their collection of men's sweatshirts is replete with oversized, fleece, FSP monogrammed, printed men's sweatshirts in luxe colours. These uber-chic men's sweatshirts are great investment pieces as they can be worn as is or layered underneath a bomber jacket for colder months.
Here is a round-up of our five favourite trans-seasonal menswear options that every man needs to own in his high-fashion wardrobe.
Texturized FSP Monogrammed Jacket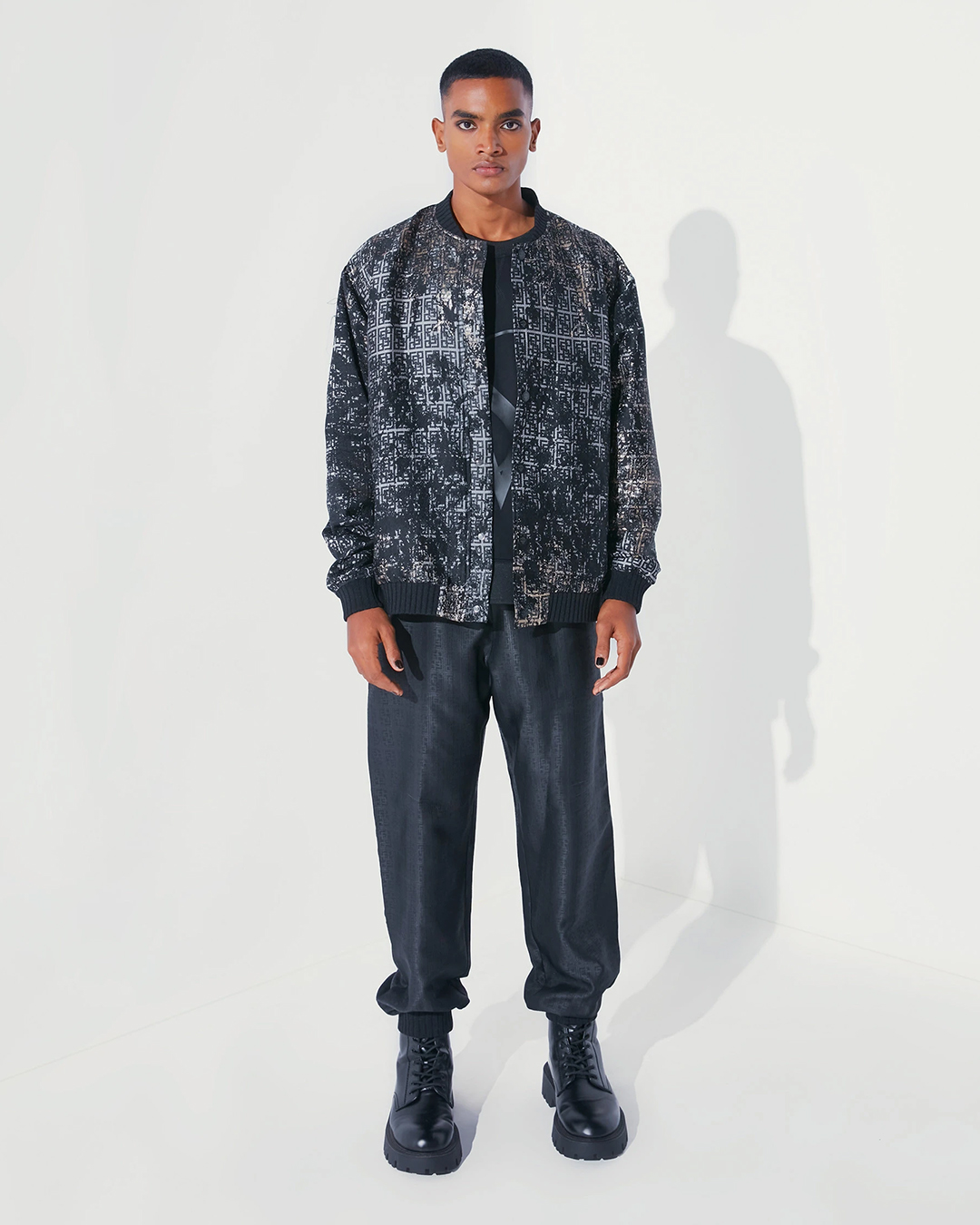 The debonair black and silver textured bomber jacket by Falguni Shane Peacock is a staple in every man's wardrobe. The perfect layer to add to your everyday casual outfits, this FSP monogrammed jacket showcases ribbed trims and a customised FSP zipper. 
Classic Tweed Monogrammed Jacket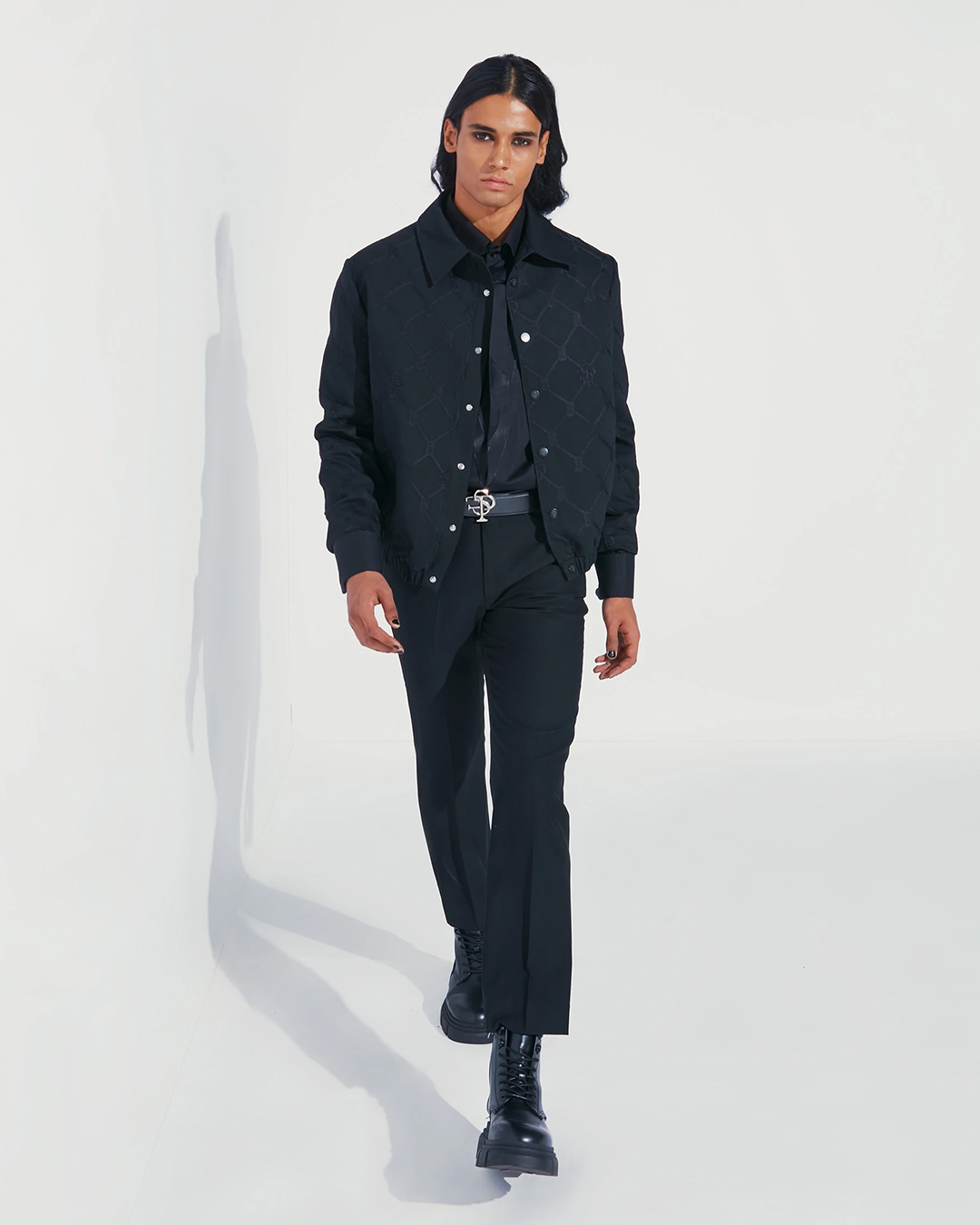 Curated from luxe quality tweed, this classic cut black jacket exudes high-fashion sartorial choices like no other. The seamlessly tailored jacket showcases an overall FSP monogram embroidery replete with raw silk lining and customised accents such as FSP snap buttons.
FSP Monogrammed Classic Shirt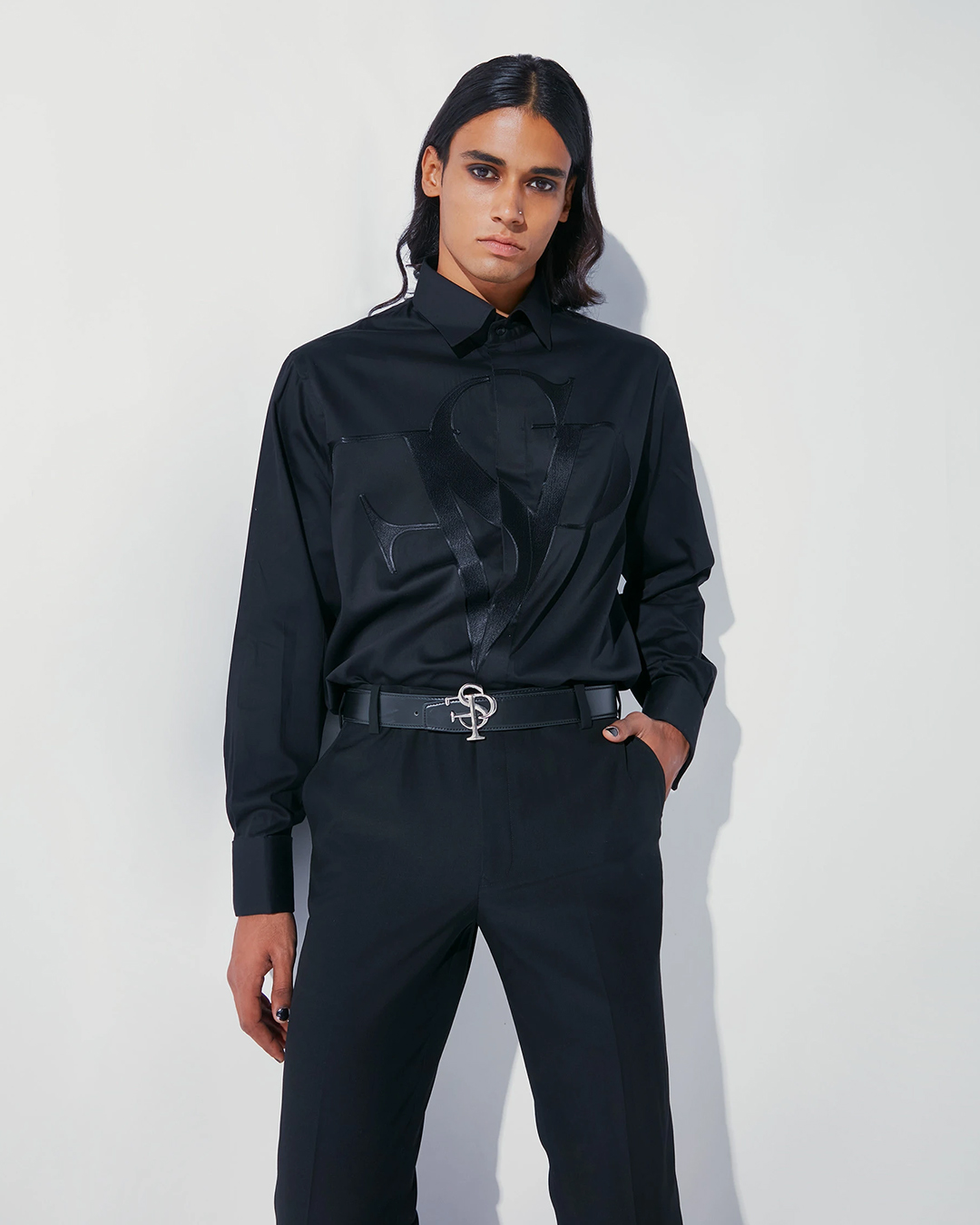 Made from Giza cotton, this classic button-down black dress shirt is a must-have in your going-out wardrobe collection. The modish-looking button-down shirt is replete with a black FSP logo patch on the front and a concealed button placket. Tuck it in with a pair of well-fitted trousers or style it up with your favourite pair of denims for a casual-chic look.
FSP Crimson Logo-Print Sweatshirt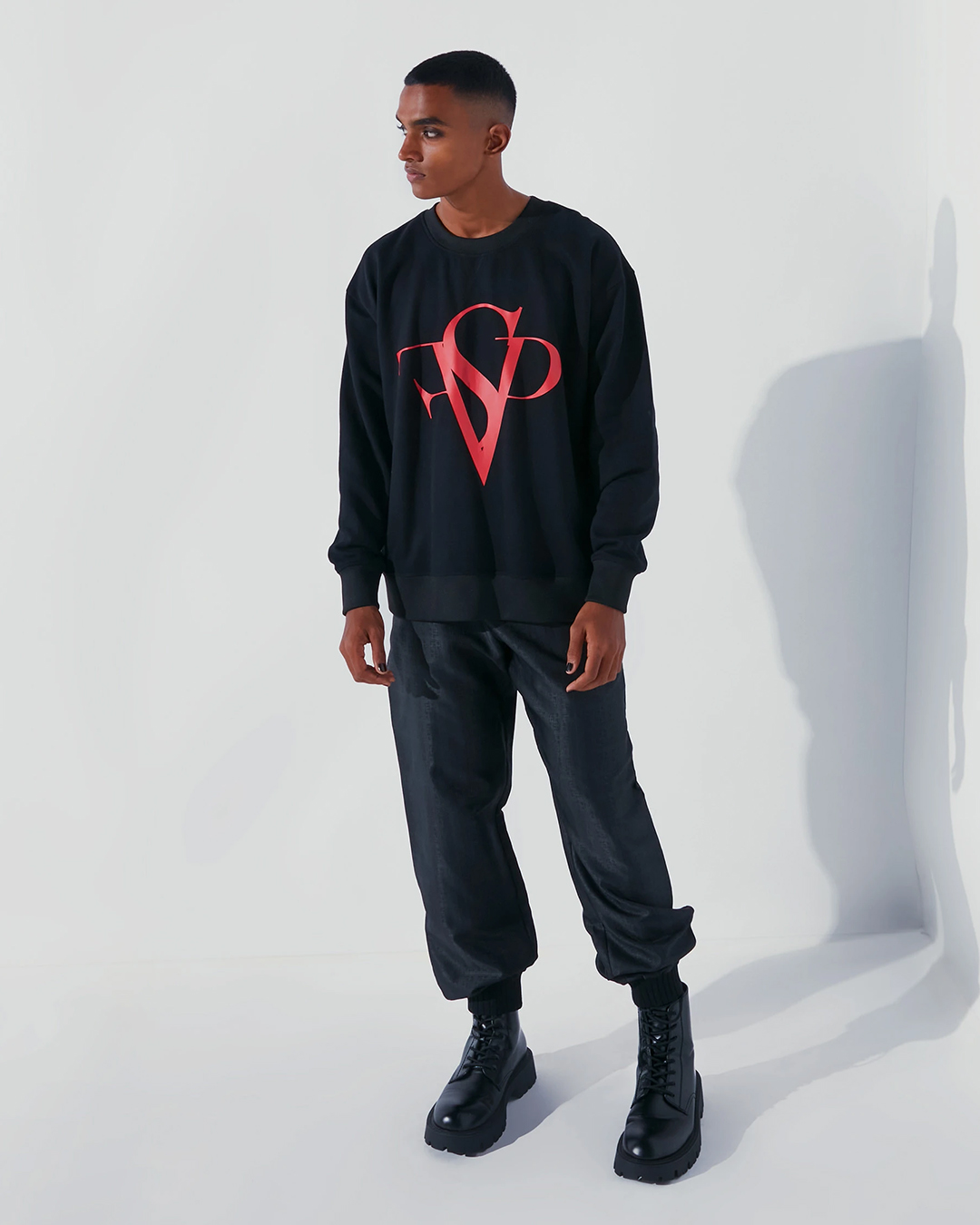 Put comfort and fashion together and you get our crimson logo-print men's sweatshirt. Curated from luxe fleece fabric, FSP sweatshirts are the epitome of comfort and elegance stitched together in one garment. The crewneck, dropped shoulder relaxed fit men's sweatshirt showcases a crimson FSP logo on the front and is the ideal loungewear option.
Mesh Mash Bomber Jacket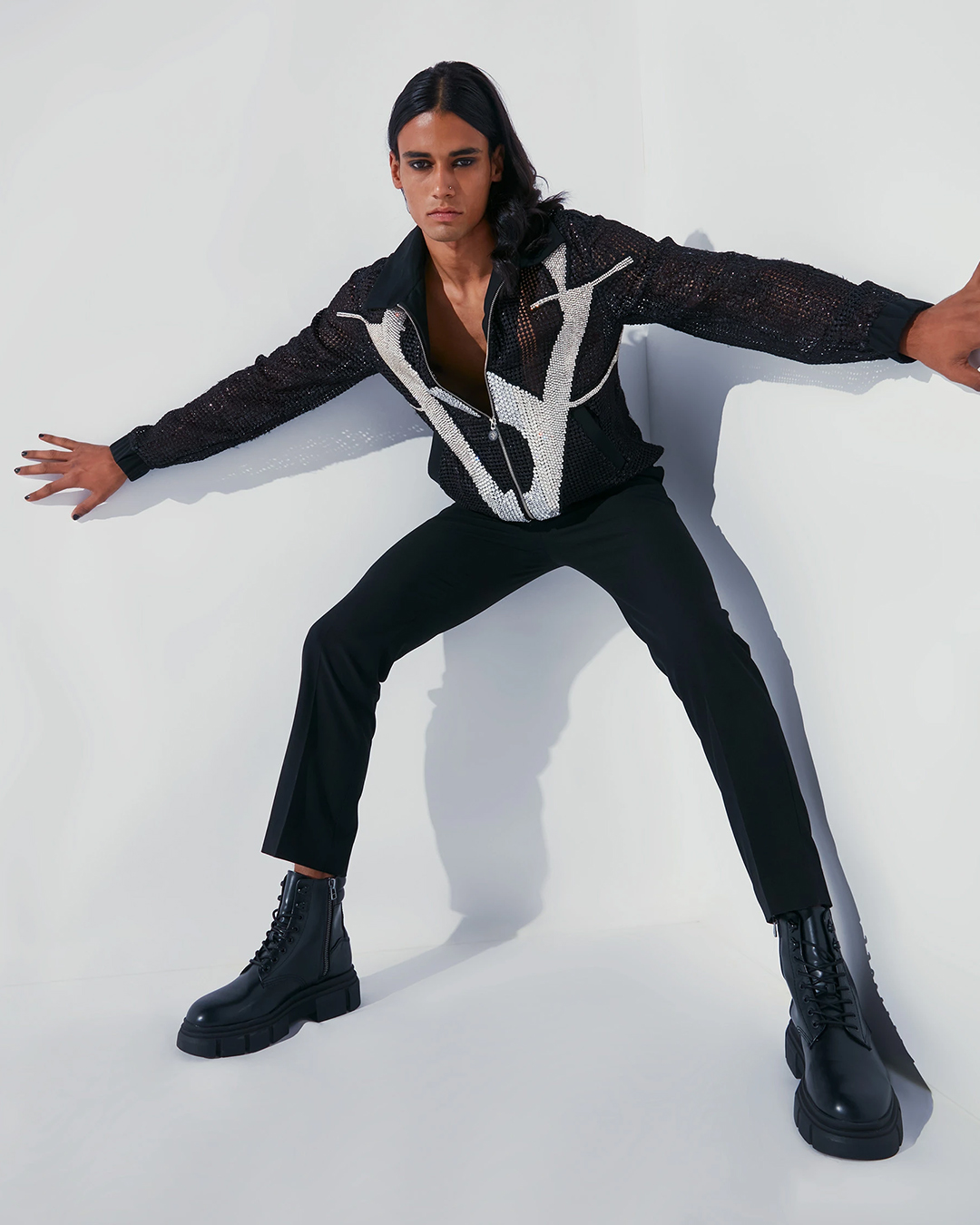 Curated on a mesh base, this gemstone-adorned jacket is an iconic one from our men's jacket collection. Inspired by the bomber jacket silhouette, this uber-chic jacket showcases the FSP logo made out of rhinestones on the front of the jacket.