Tracy-Lee-Rosslind has successfully put South Africa on the global fashion map. A now famed stylist, she started her professional career at the age of nine, in the modeling and TV industry. She has gained accolades for being an entrepreneur, producer and is also a motivational speaker. With a strong network and above a 100 million Youtube hits, she has partnered with Ngo's and agencies that work towards the welfare of women and children.   
Her fashion sense is top-notch and she knows how to look on fleek. She was spotted in the bespoke outifts from Falguni Shane Peacock, in the beautiful and picturesque scenery of Cape Town as a backdrop. Tracy-Lee sported all her looks in designer outfits by Falguni Shane Peacock with finesse. 
The Cape Town Funk Collection by Falguni Shane Peacock, is an amalgamation of abstracts, florals and animal prints, in glorious shades infused with a burst of colour. The 70's style is displayed in this collection with Boho-chic aesthetics. 
Dwell into the 70's charm with a fabulous mix of hues and patterns by Falguni Shane Peacock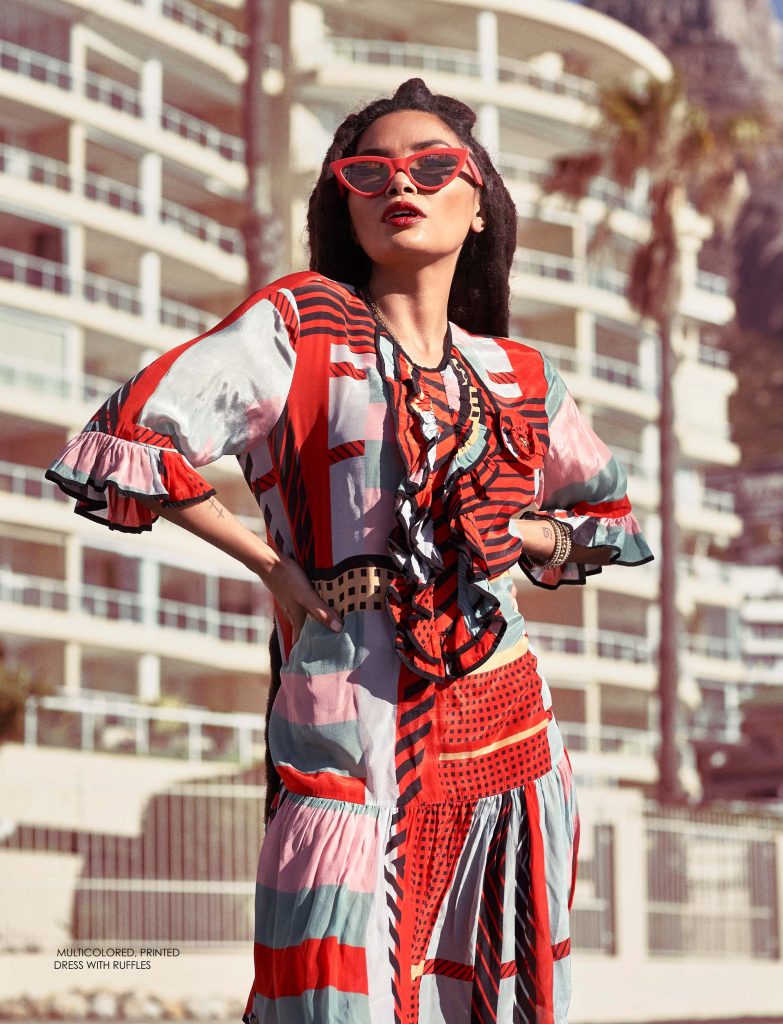 Multicolored printed, fashion designer dress by Falguni Shane Peacock with ruffles, perfect for the city girl in you. Pair it with cool designer shades like Tracy-Lee to get into an ultra-chic mode.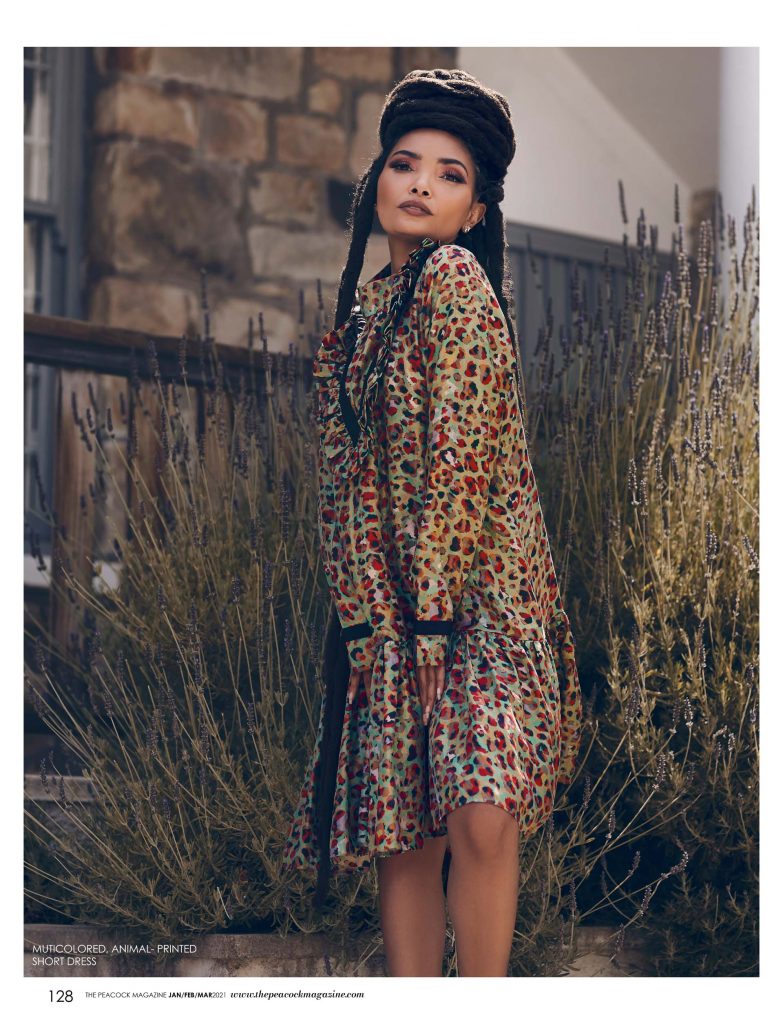 Into the wild, with the wild, multicolored, animal printed short designer dress by Falguni Shane Peacock. A groovy hairdo is the right fit, to go with this fashion designer dress.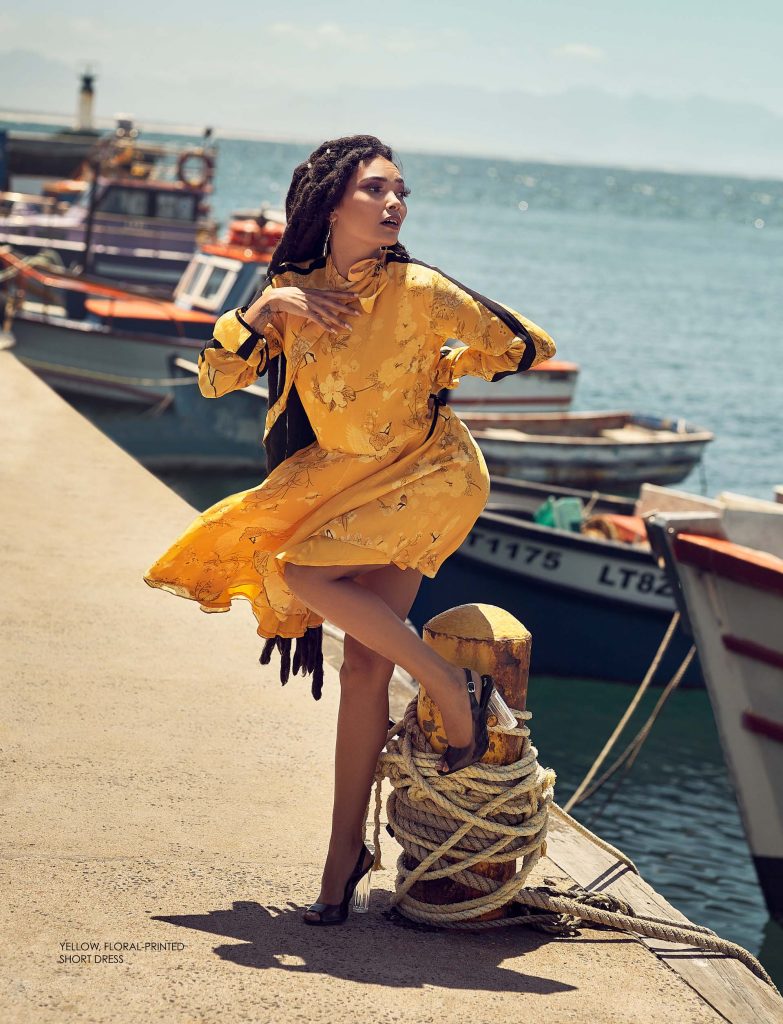 Shine in the sunshine or in front of the pristine water, with this designer dress by Falguni Shane Peacock. Available in a vibrant yellow shade with elegant floral motifs, this can be paired with black block heels or trendy sneakers to complete the look.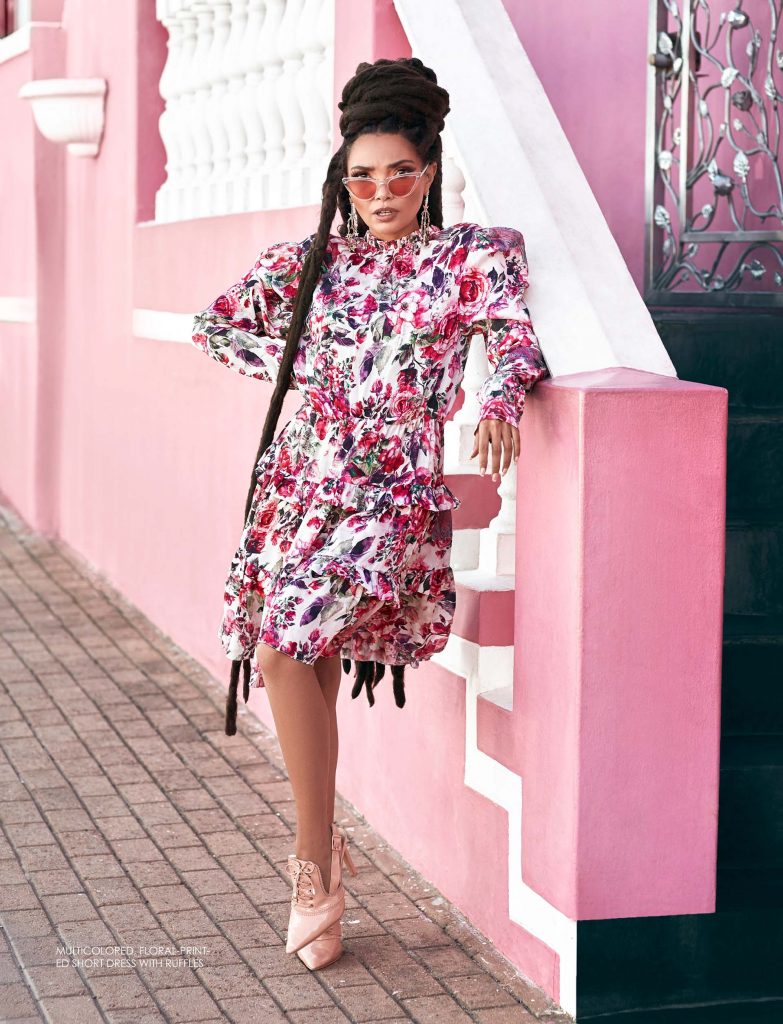 Get your rose-tinted glasses on for this ruffled short dress by Falguni Shane Peacock. With an awe-inspiring rose print, the multicolored designer dress is sure to make you swoon in pink. Wear tasteful cut-out or kitten heels and make a picture-perfect appearance.
An epitome of long dresses, this fashion designer dress in aminal print by Falguni Shane Peacock, has a meadow vibe with the accurate green and black on designer dress. The silhouettes are flared and fashionable at best.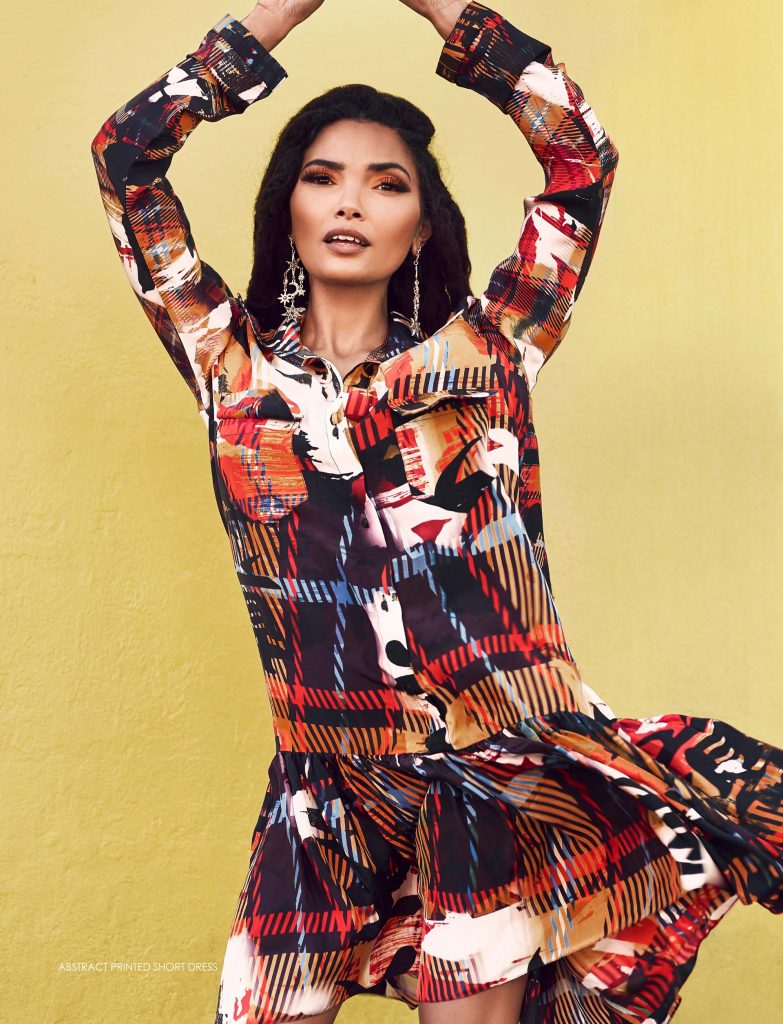 Wearable art is the only way to define this designer outfit by Falguni Shane Peacock. The multicolor abstracts printed short dress is indeed your travel bestfriend.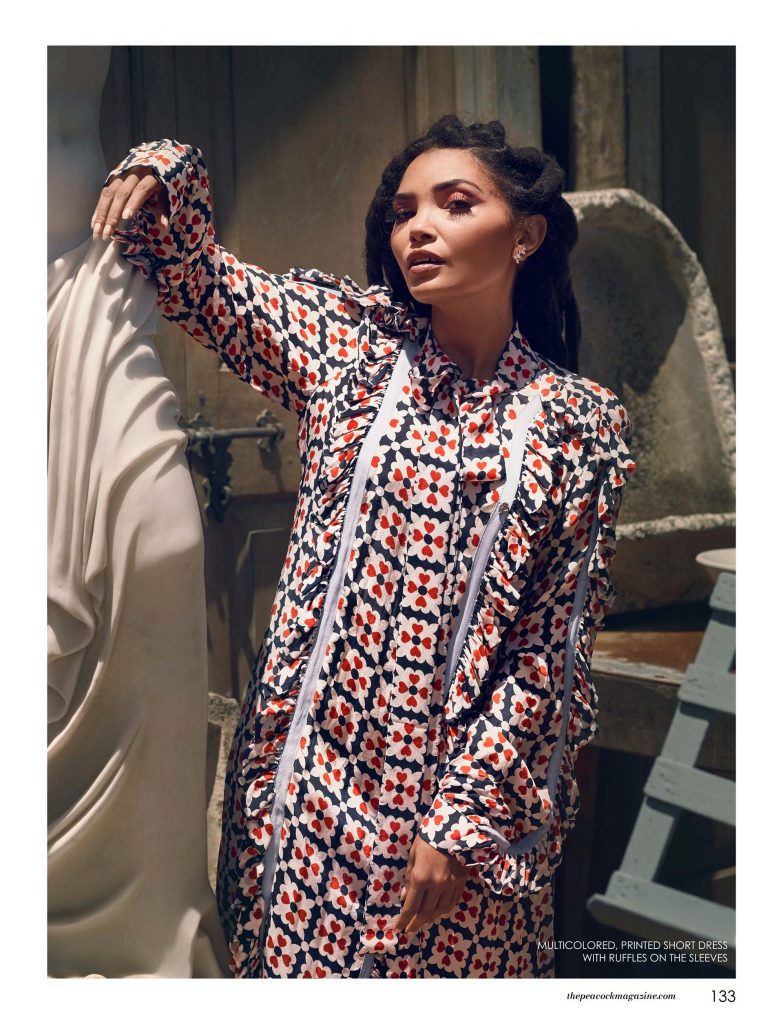 A bow neck tie-up, long ruffled sleeves, pretty colours and print, this sums up the fashion designer dress by Falguni Shane Peacock. With a perfect cut and style, this designer dress is huge on comfort and trend at the same time.