Trousseau packing is an essential bridal practice that helps a new bride to prepare better for the new journey. It is the process of collecting essential belongings that could be needed by the bride. It includes clothing, linen, accessories, and other essentials. If you are all set to tie the knot, get a better idea on how to build a beautiful trousseau from these Falguni Shane Peacock ensembles.
Saree / Saree Gown
An integral part of the Indian ethnic couture, Sarees make a significant component of your wedding trousseau. There are many religious and traditional events post wedding in which a saree could convey better cultural appropriation. You could also opt for a saree gown instead of a saree if you want the elegant quotient of a saree but not the hassle of draping the ensemble.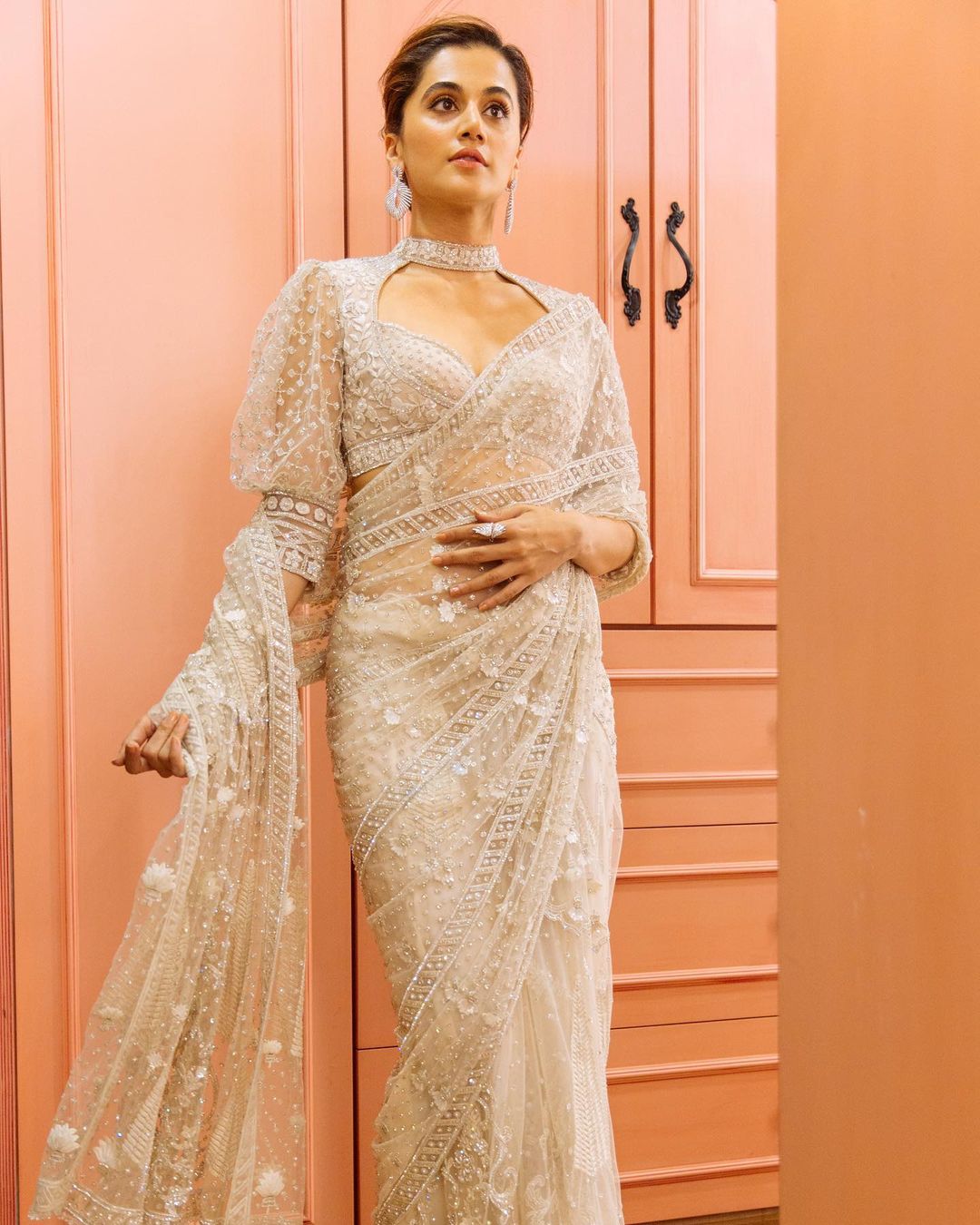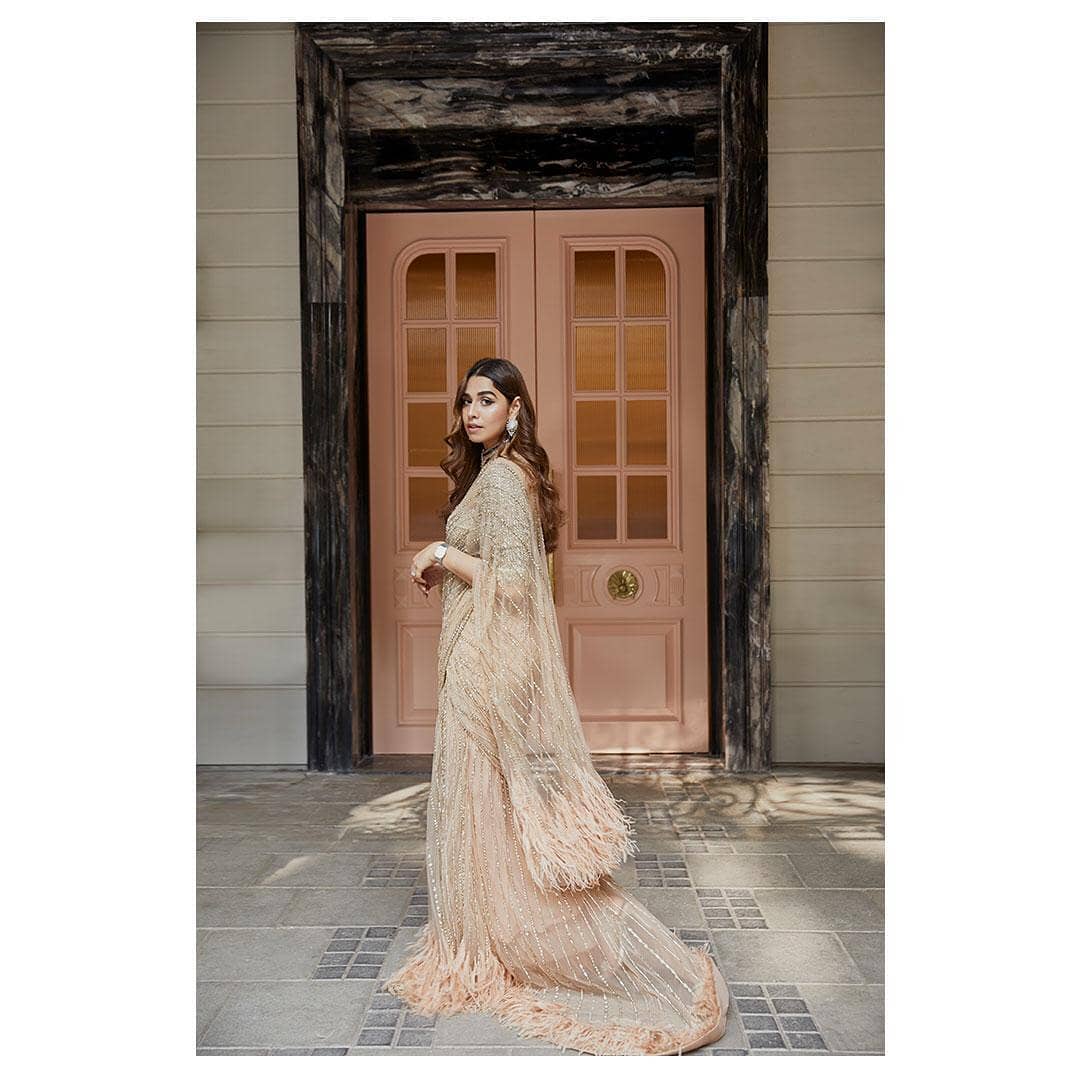 Summiya Shah in a champagne gold saree gown by Falguni Shane Peacock featuring numerous crystals, sequins, and feather detailing.
Lehengas
Bring together a couple of exquisite, feathery Indian Lehenga for any post wedding gatherings, rituals, or events. You could opt for embroidered, floral Indian Lehenga for a religious social or gathering like these Falguni Shane Peacock Indian Lehengas.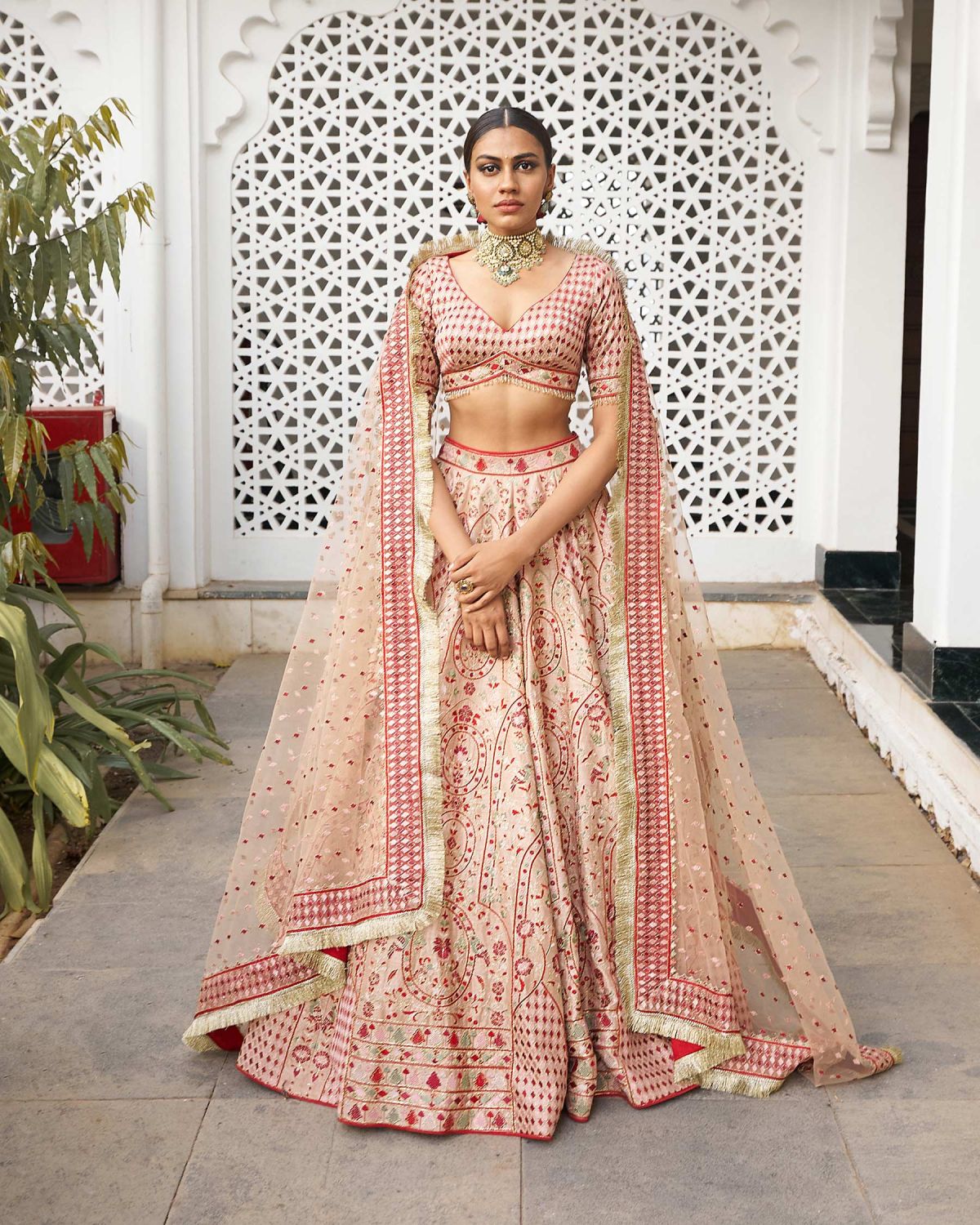 A peach Indian Lehenga crafted with intricate floral and foliage embroidered details, teamed with a half-sleeved blouse featuring tassel details, and a tulle Dupatta adorned with Butti motifs.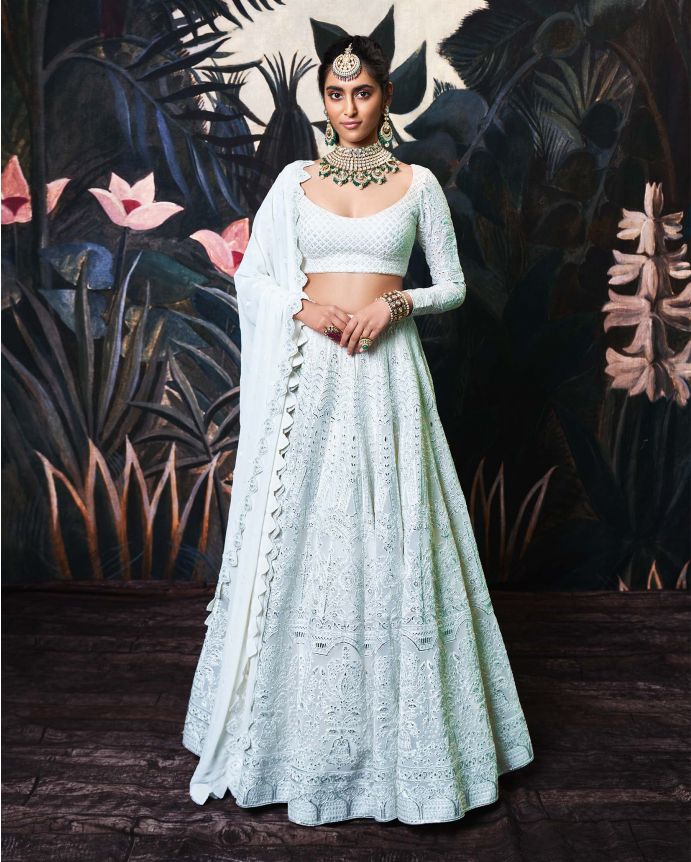 An ivory Indian Lehenga by Falguni Shane Peacock with silver foil embroidery details, teamed with a full-sleeved blouse, and a tulle Dupatta.
Anarkalis
Your trousseau packing is incomplete without Indian Anarkali suits. Suitable for nearly every post-wedding event as well as quotidian wear, Indian Anarkali suits have been preferred by Indian women for generations.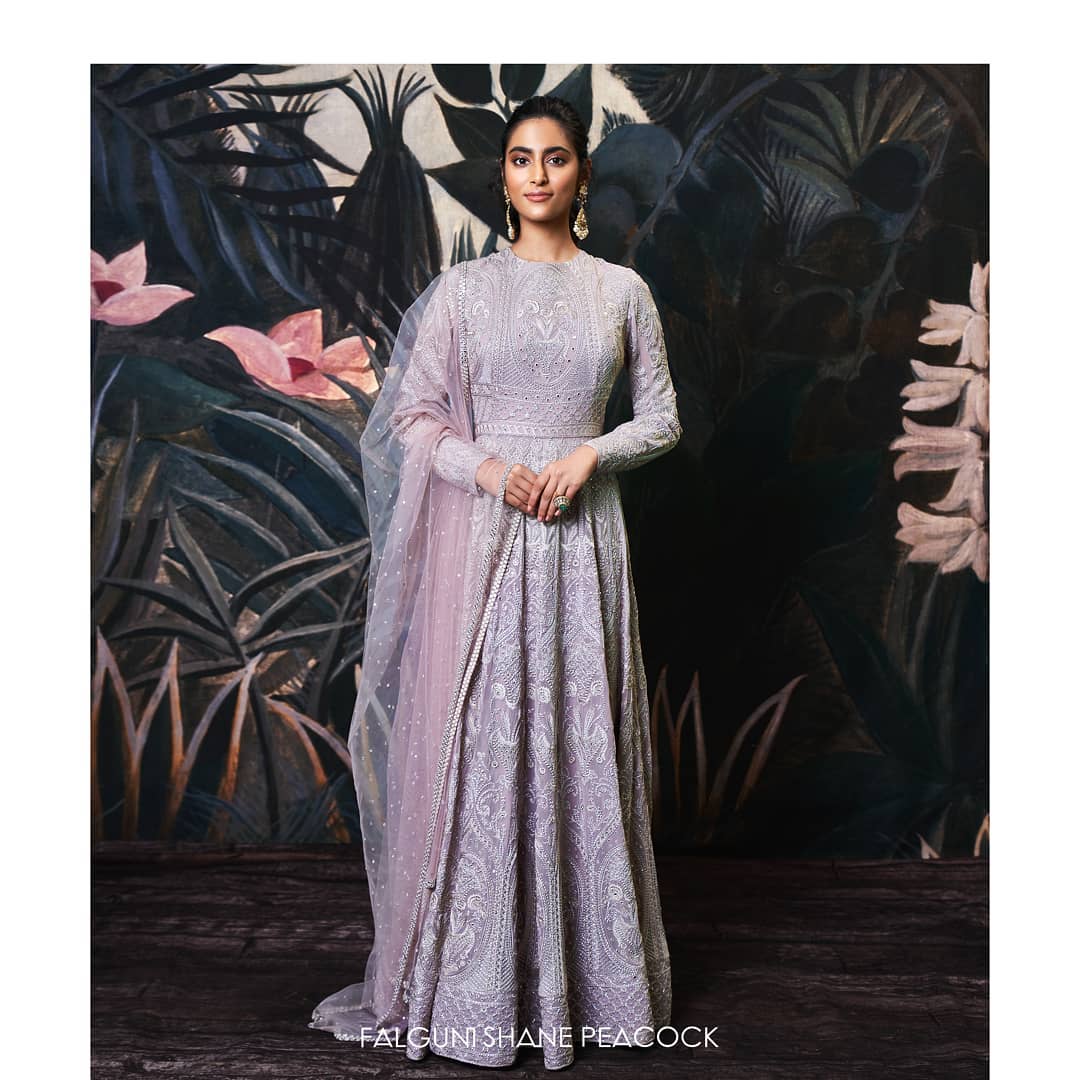 Pick an Indian Anarkali suit in a softer hue but captivating details like this Falguni Shane Peacock number. The soft mauve Indian Anarkali suit is decked with foliage embroidery in chrome applique details.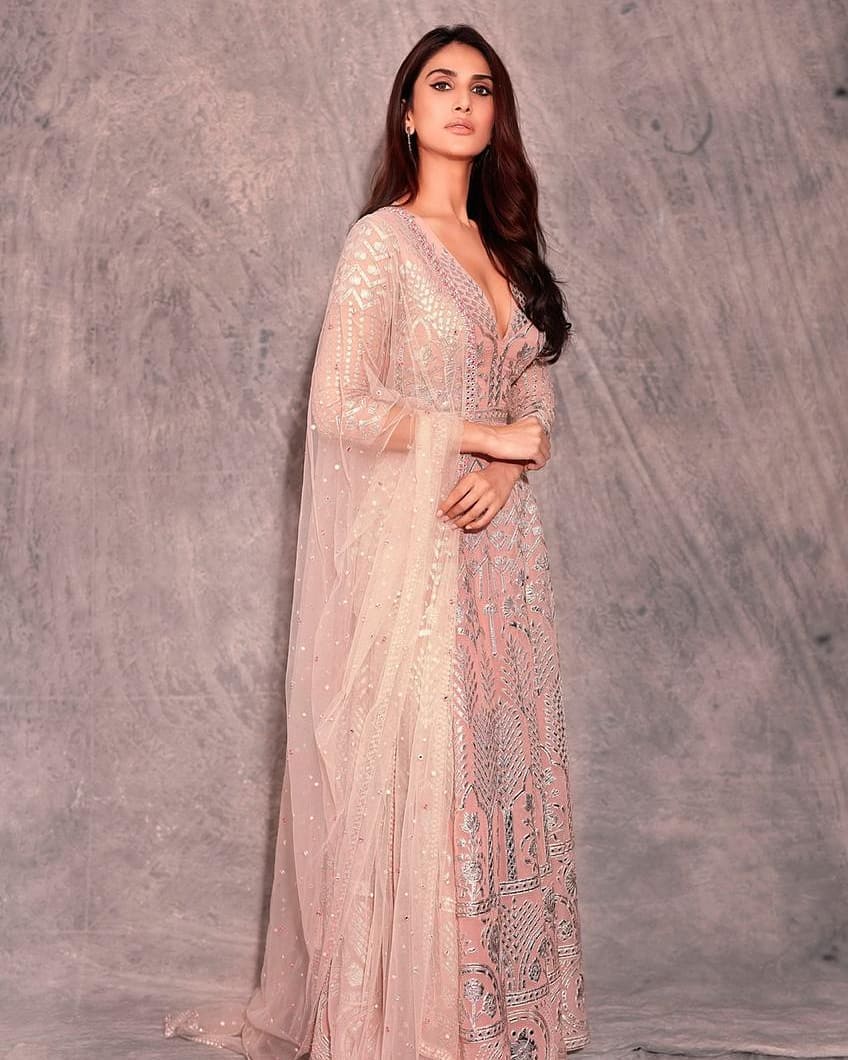 Vani Kapoor in a pink Indian Anarkali by Falguni Shane Peacock featuring chrome applique adornments and teamed with a tulle Dupatta.
Kurtas
One of the salient essentials to complete your trousseau packing are exquisitely embroidered Kurta sets for women.  Take a cue from these Falguni Shane Peacock Kurta sets for women for your trousseau packing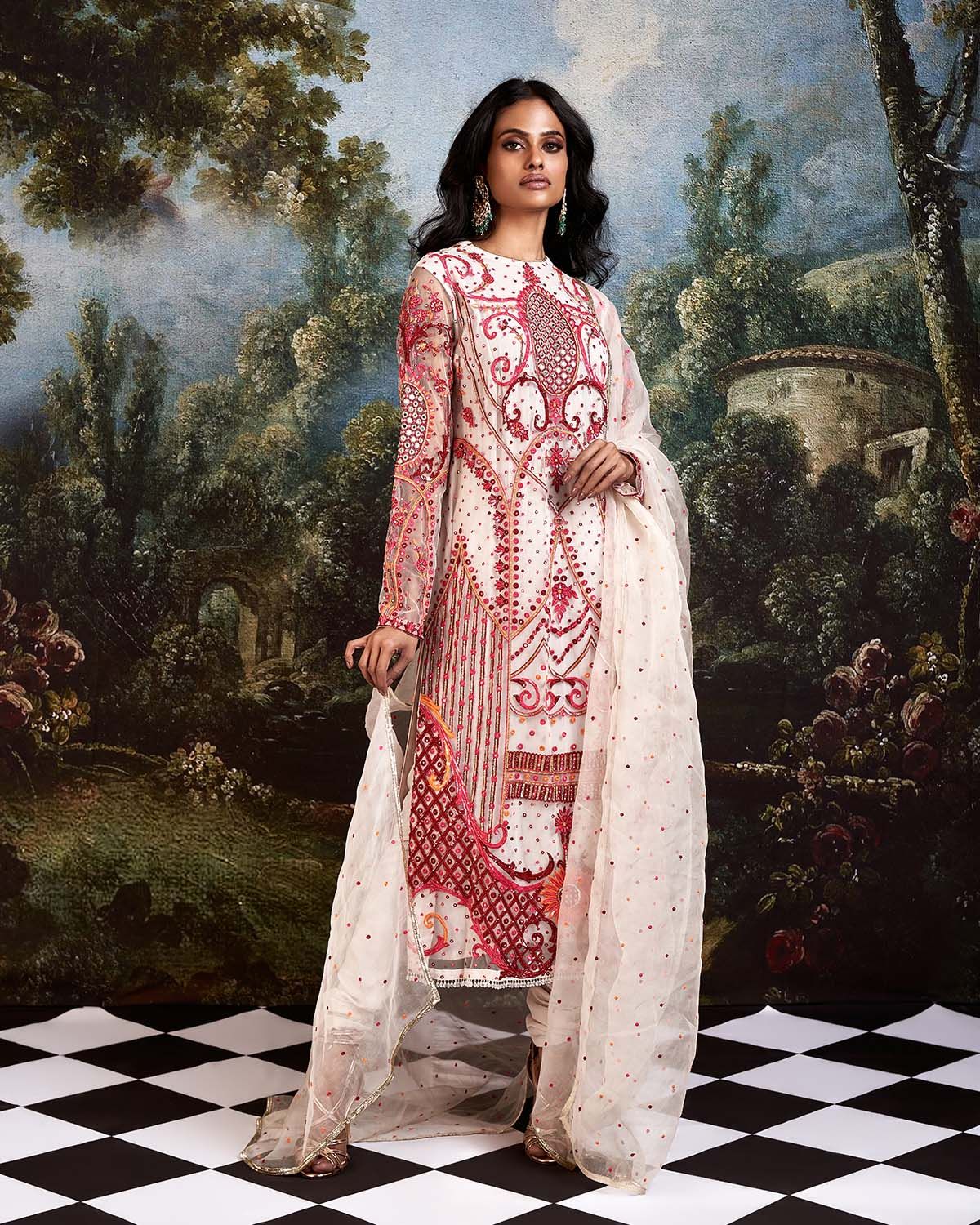 An ivory Kurta set for women by Falguni Shane Peacock boasting details like baroque motifs in multicolored threads. A kurta set for women like this one could enable you to pull off an effortless and elegant look.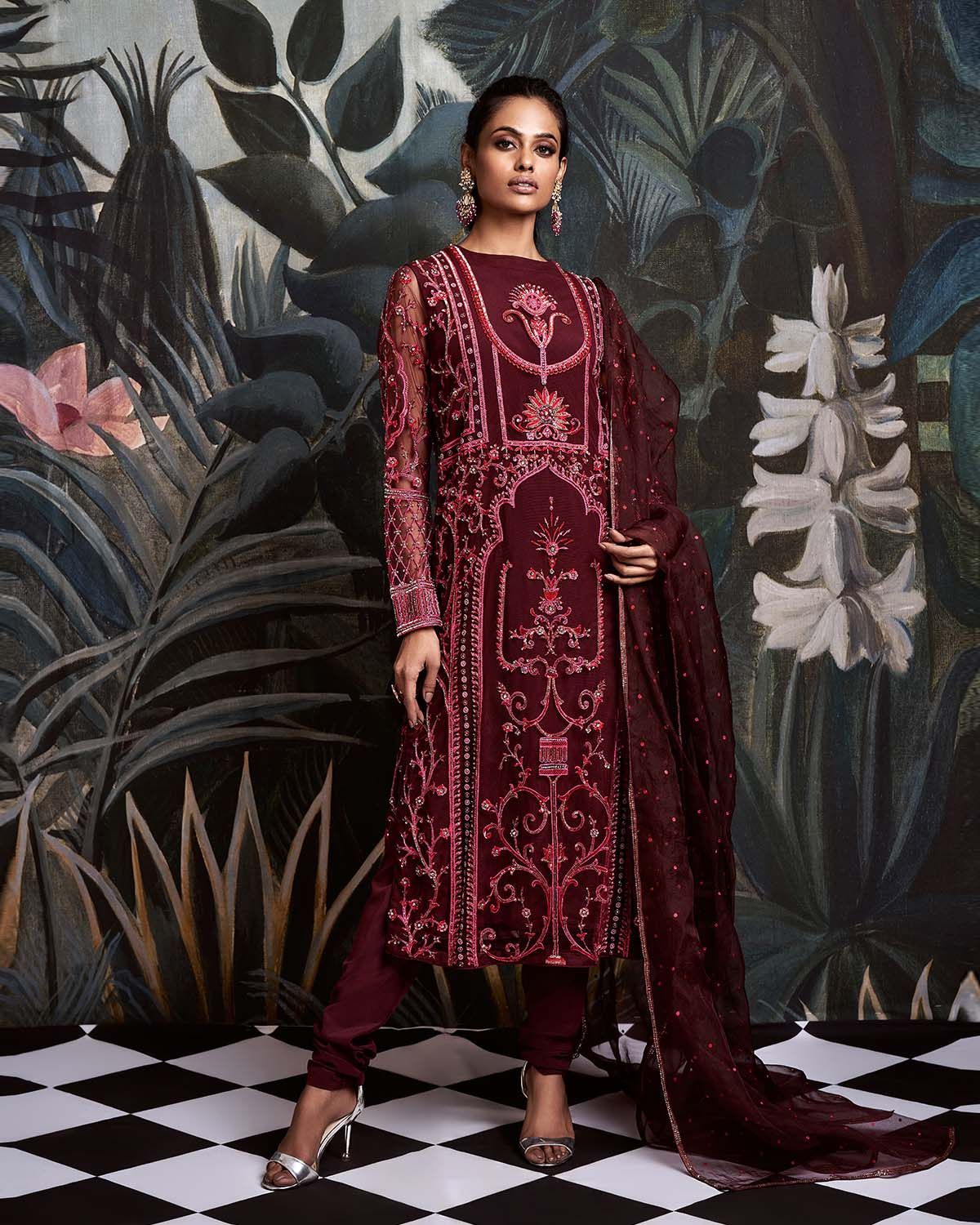 A number like this maroon Kurta set for women crafted with numerous beads, crystals, and sequins could also be befitting for your trousseau collection.