Tying an eternal knot of love is an immutable moment. It is one of the memories that will never see the slump of time. Surely, the attire that you pick for your big day is bound to be tied in your memories forever. The classic red bridal Lehenga is a quintessence of our rich heritage and cultural legacy. Over several generations, the glorious ensemble has seen many kinds of variations. Be it embellishments of the Lehenga or the cut of the blouse, the red bridal attire has witnessed a number of styling experimentations. To depict the same, we recount a few of such exemplary creations developed by the luxury couture label Falguni Shane Peacock. Their lines of intricately bedecked Lehengas in the everlasting red hue as well as other shades like pastels make an appropriate pick for weddings and other related socials. They aim to fulfill the fantasy of the modern bride who wishes to preserve the traditional and cultural aesthetic of an Indian bridal garb along with infusing a contemporary touch.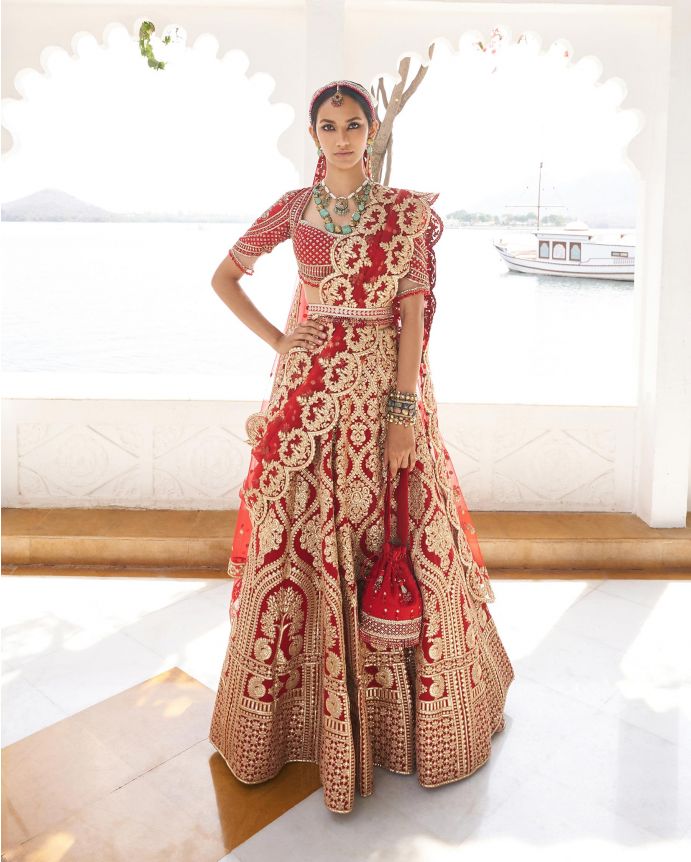 It's all about picking the right quality fabrics when it comes to bridal Lehengas. This Falguni Shane Peacock red Lehenga is teamed with a raw silk blouse that is hand-embroidered intricately with silk threads. The tassel details over the blouse and belt add to the tasteful extravagance of the ensemble. The Lehenga is teamed with equally decked tulle dupattas.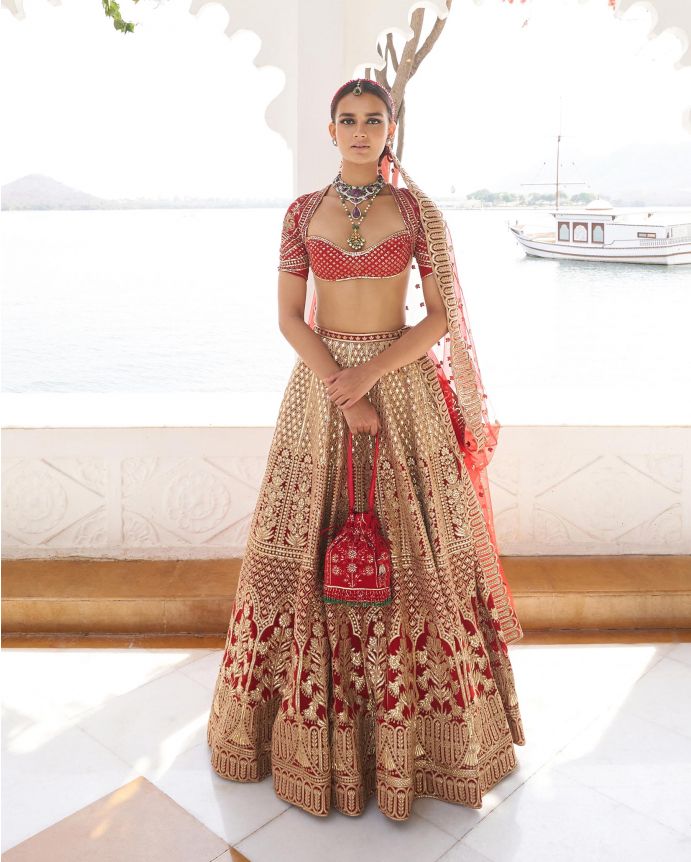 The sartorial vision that is implied for an extravagant affair like a wedding is a Lehenga that is ornamented exquisitely. This number by Falguni Shane Peacock contains a chrome applique red Lehenga with classic architectural and foliage motifs. It is teamed with a hand-embroidered blouse and a tulle dupatta.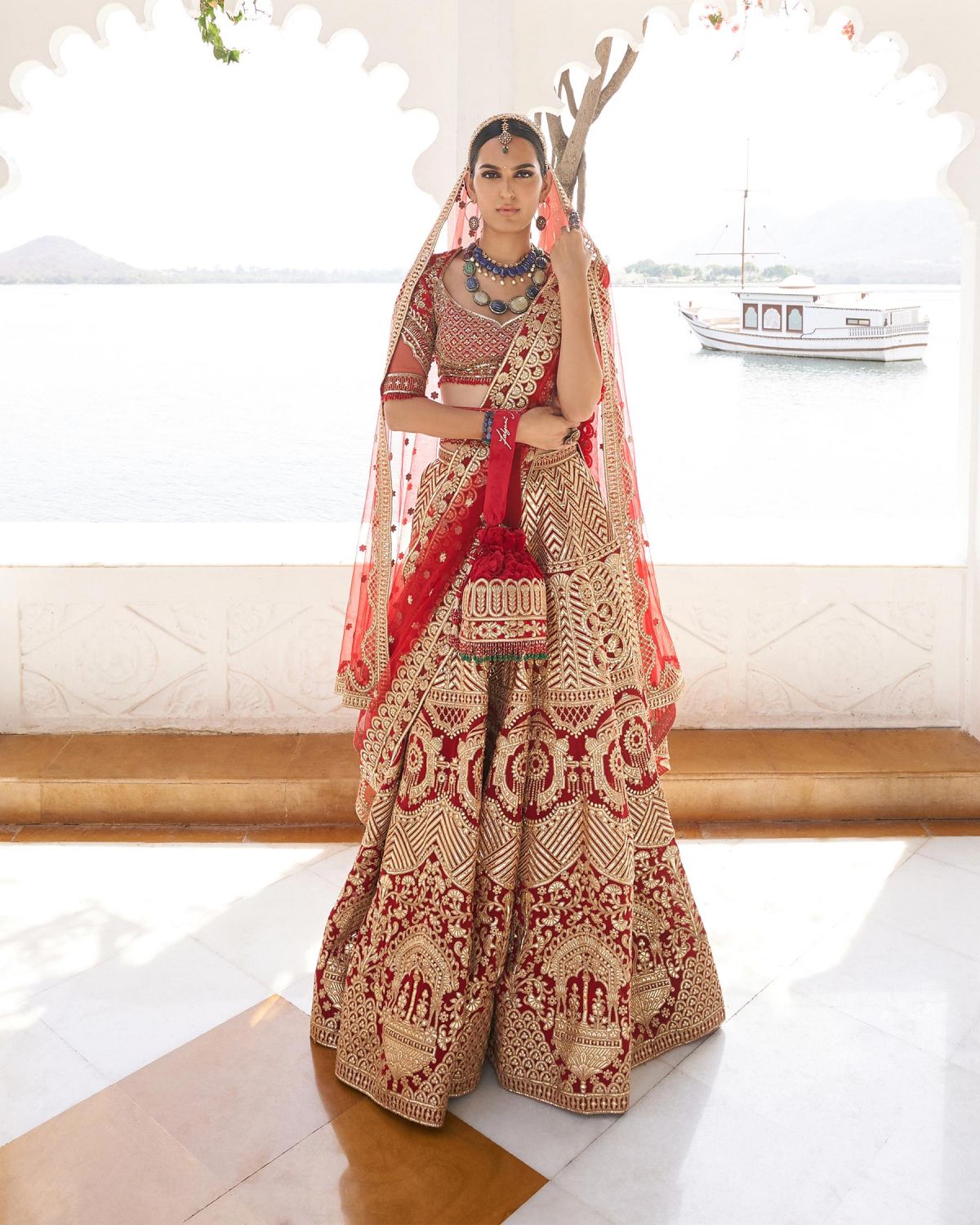 Go uber-traditional with motifs of the Lehenga. For instance, this bridal Lehenga by Falguni Shane Peacock has weaved the aesthetic traditions of the Hindu nuptial heritage into its motifs. The chrome applique Lehenga is decorated with palanquin, foliage, and chevron motifs. The Lehenga is teamed with a belt and a raw silk blouse that is hand-embroidered over grid-like motifs. The blouse is detailed with sheer-work patches and tassels. The Lehenga is teamed with two tulle dupattas.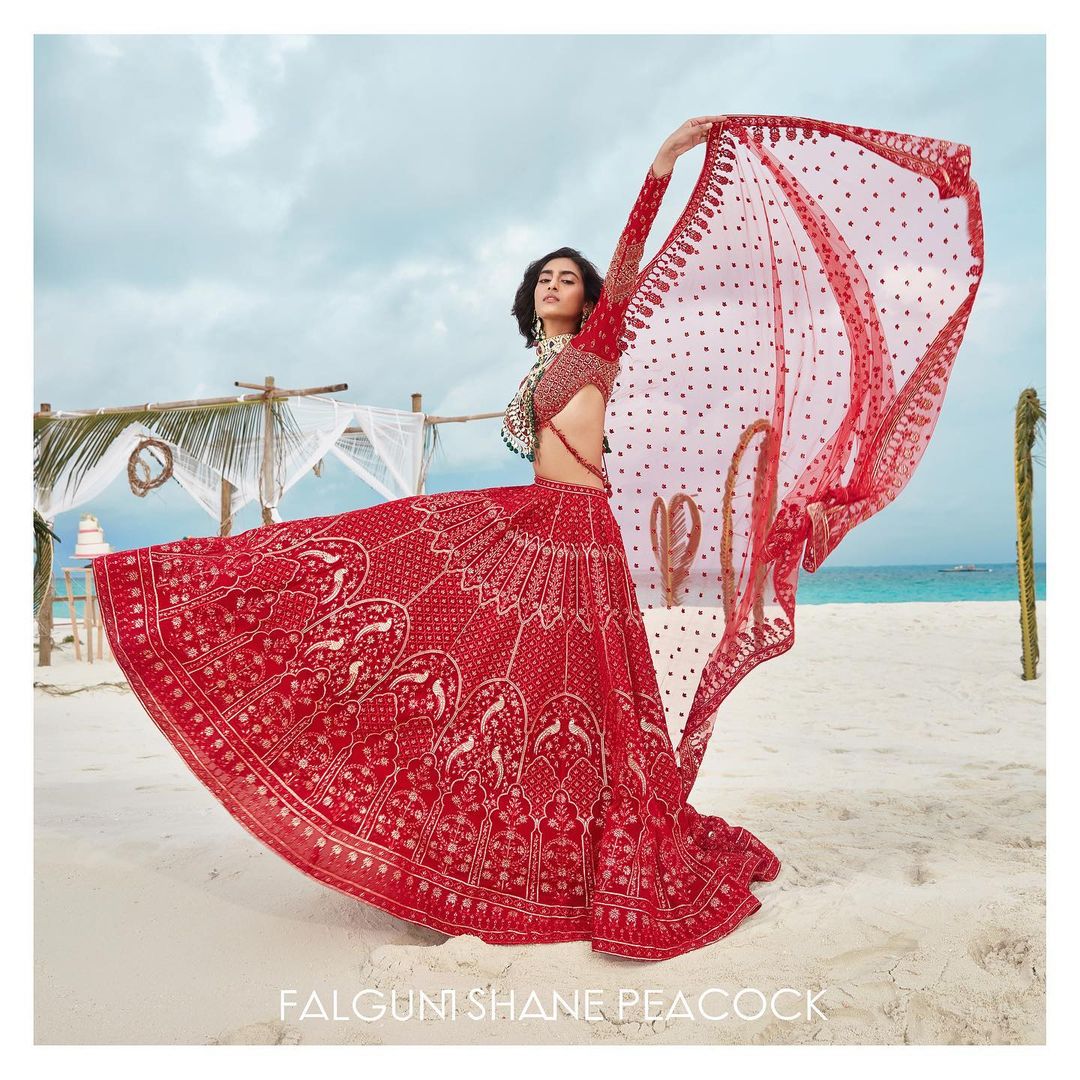 The modern bride can preserve the cultural glory of the garb while infusing a contemporary touch like this creation by Falguni Shane Peacock. A full-sleeved, hand-crafted blouse with a back-tie with a red chrome applique Lehenga adorned with silk threads would make a romantic pick for the ceremony.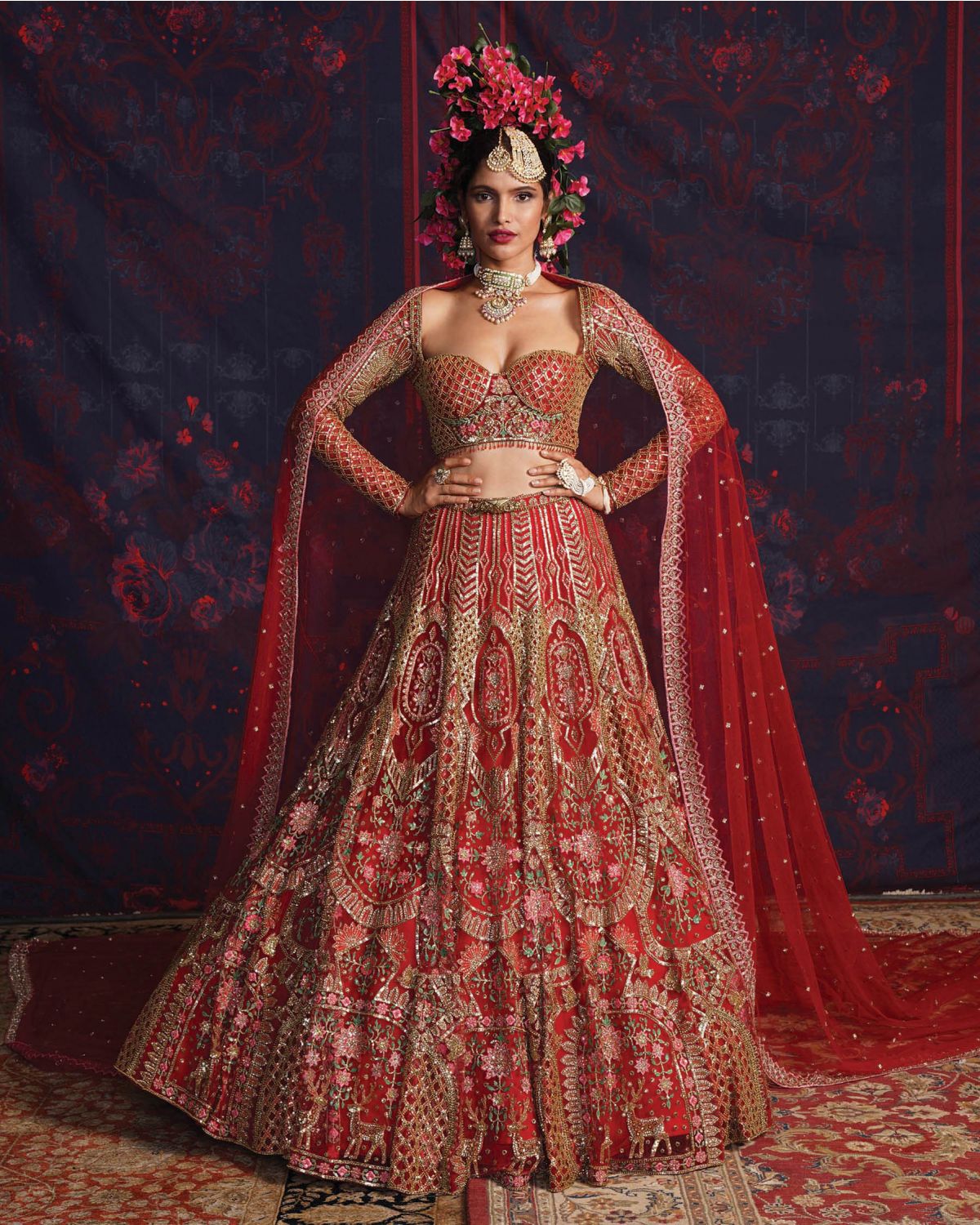 Out of the variety of styles and cuts available for bridal blouses, one of them that gives an innately sophisticated charm to the look is a cropped corset-style blouse. This red Falguni Shane Peacock Lehenga is teamed with a full-sleeved corset blouse with tassel details. The ensemble cascades with delicate foliage motifs.