Sporting the sacred vermillion and traditional red bangles, the bliss of a new life-journey was evident when Neha Kakkar sported a flawless, ivory white Falguni Shane Peacock Lehenga for a post-nuptial event. The singer made a contemporary bride statement with the feather-detailed ensemble and emeralds. Like the singer, a number of brides are turning towards the number of options for bridal couture that have surfaced in recent years.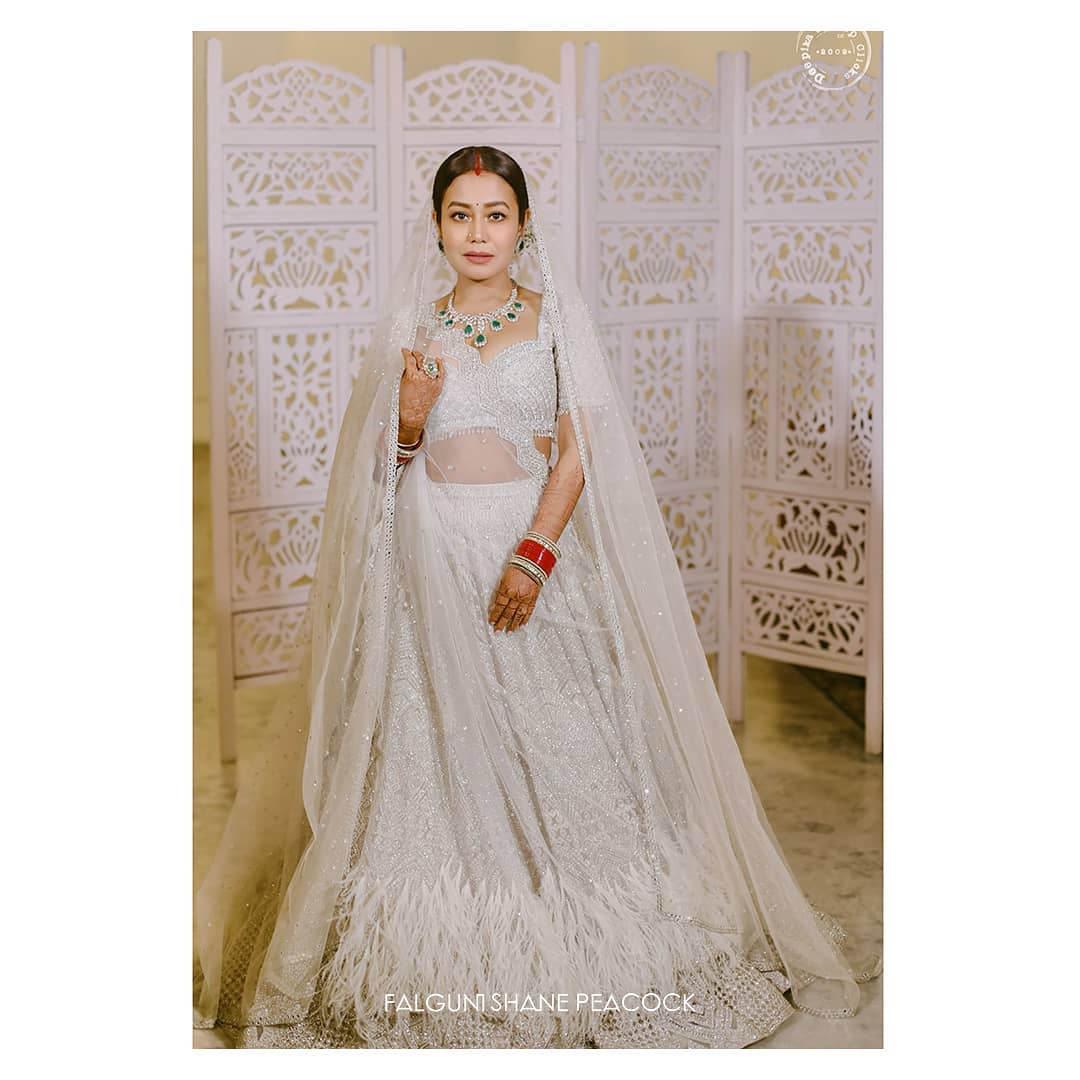 There are multiple theories about why red is considered to be a historical hue for Indian brides. It is often associated with new beginnings, femininity, and power. It is one of the most prominent colors among yellow, orange, and blue, especially when it comes to the colors of bridal lehenga and for other religious ceremonies in India. It is a simple lehenga color combination that would never witness any form of fashion devaluation or become passe.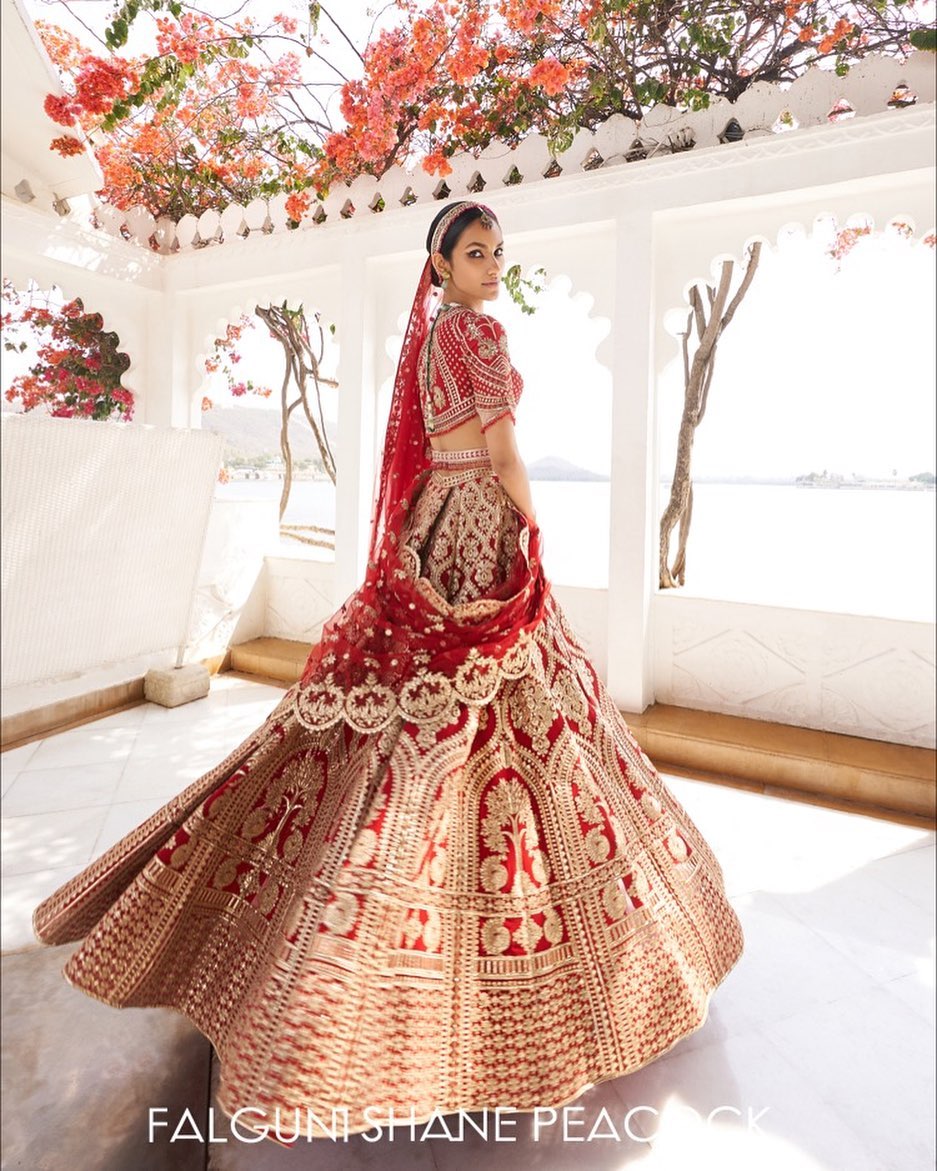 But modern brides are, now, turning towards a cultural shift in bridal couture. The onset of infusing snippets of contemporary fashion trends in bridal couture-like corset or bralette style blouses brought a novelty trend.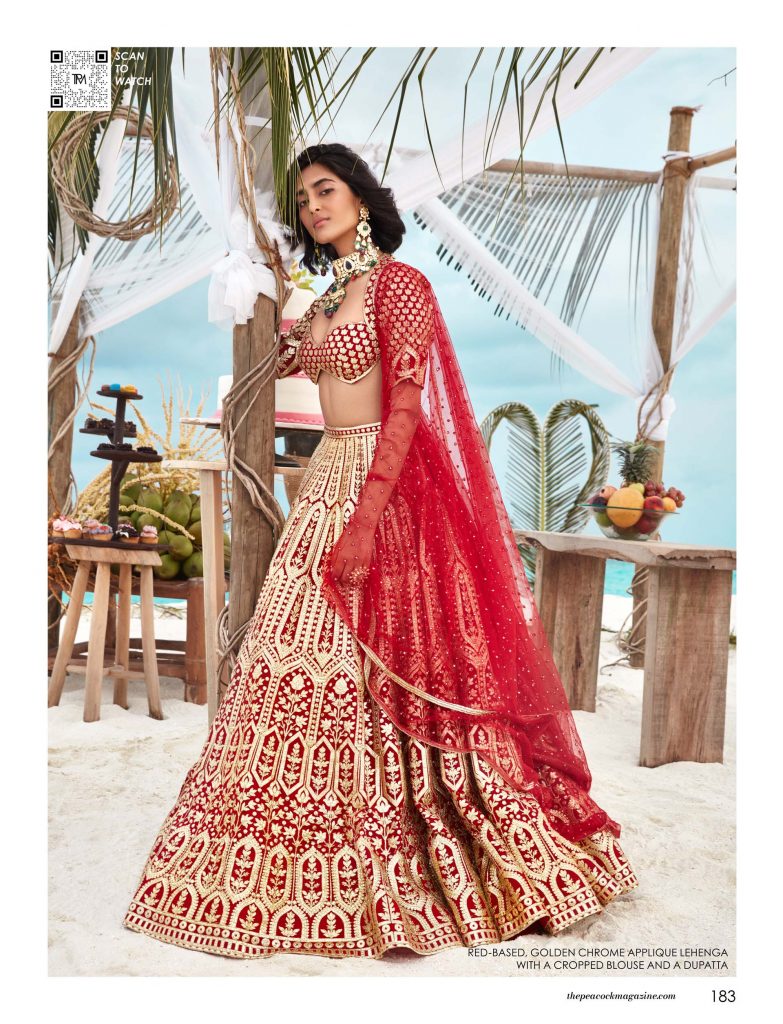 The trend of opting for hues other than the timeless red. The signature shade of red no longer monopolizes the bridal wear sphere.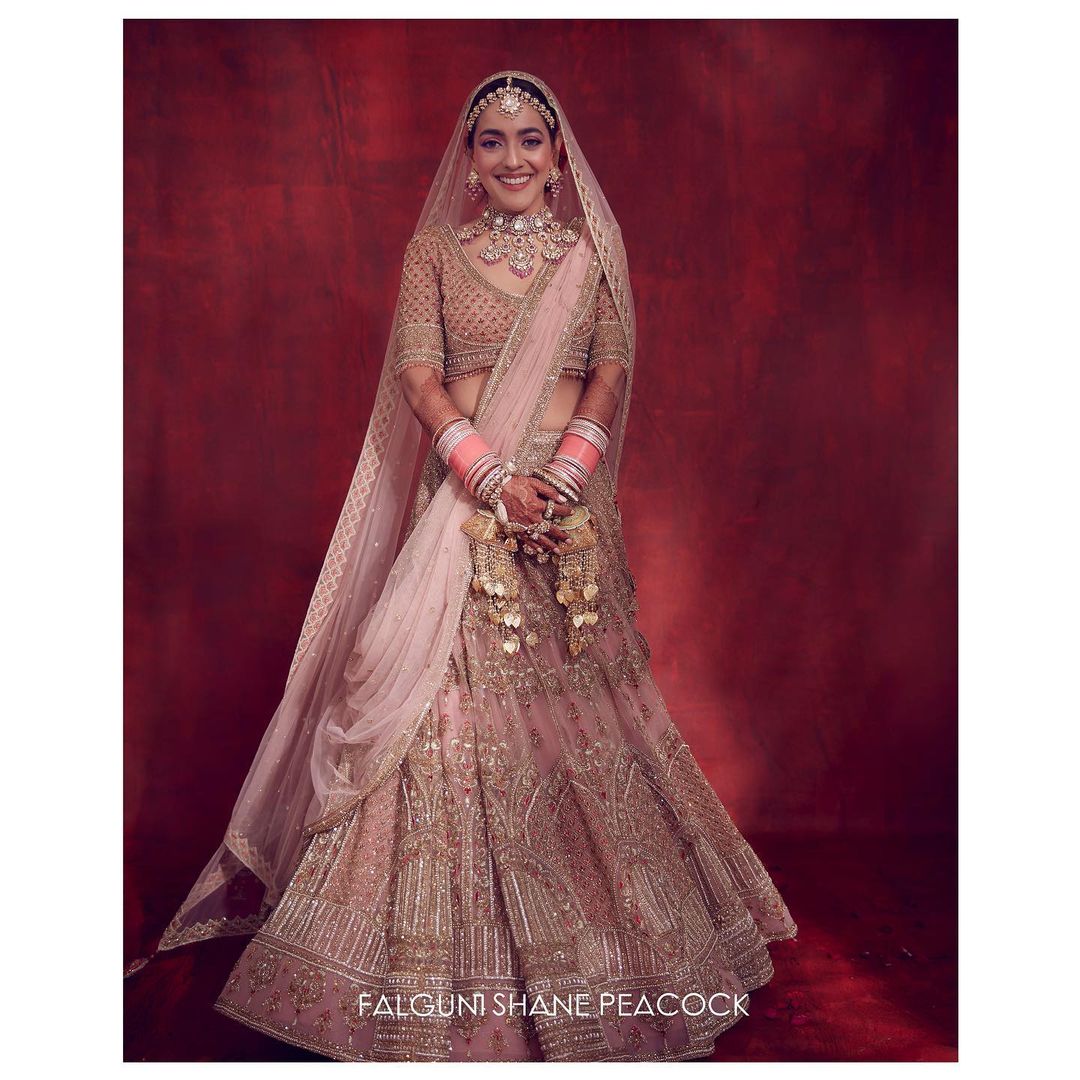 For instance, Mehak Oberoi's subtle pink bridal Lehenga by Falguni Shane Peacock easily made a dreamy pick for a bridal lehenga for the main ceremony. The intricately encrusted Lehenga and blouse detailed with tassels and sequins did not make us miss the opulence and traditional charm of a classic red Lehenga.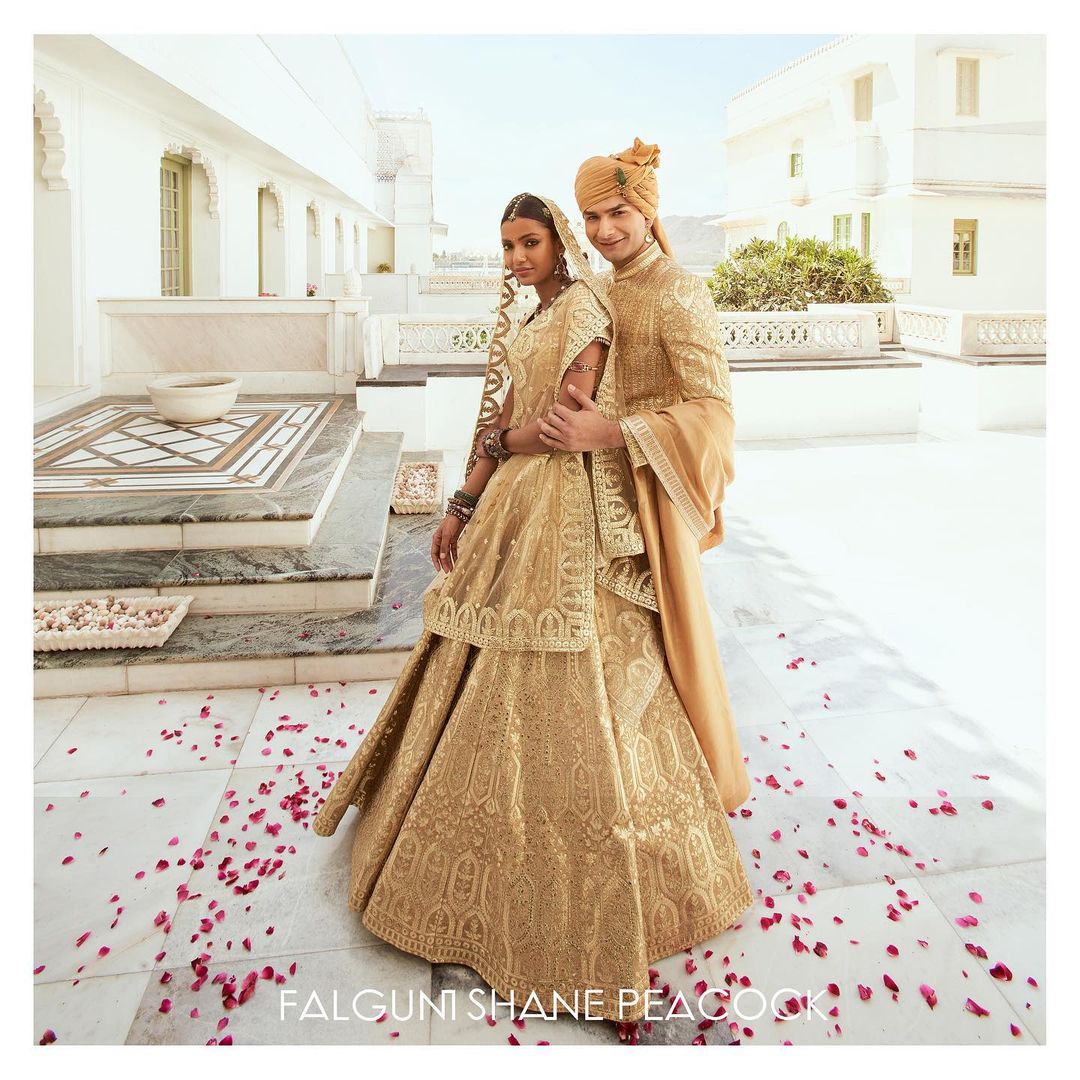 Another popular pick seen in bridal Lehenga trends 2021, as well as 2020's intimate and minimalist weddings, were copper, dusty rose, and golden Lehengas. A bride can ravish just as easily in a captivating, metallic-hued Lehenga. It is easy to accessorize and style a golden or bronze number.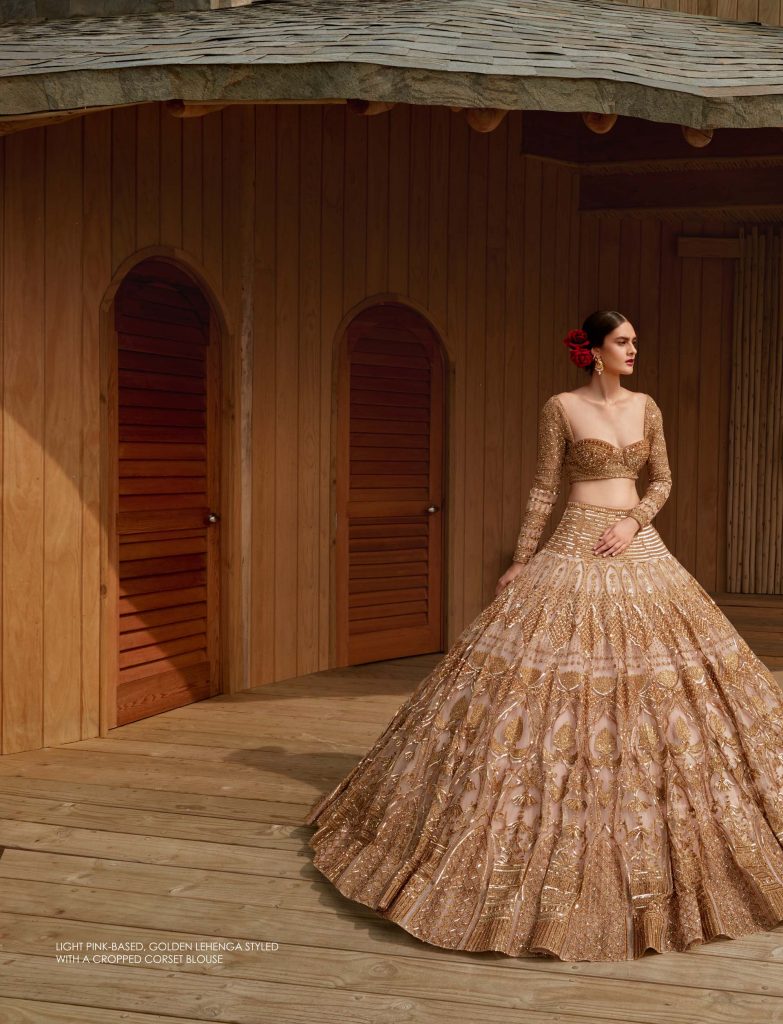 You could experiment with blouse necklines, styles, cuts, and dupattas with a golden Lehenga. Picking a metallic hue is one of the salable ways to up the glam quotient as well as preserve the traditional essence in the look.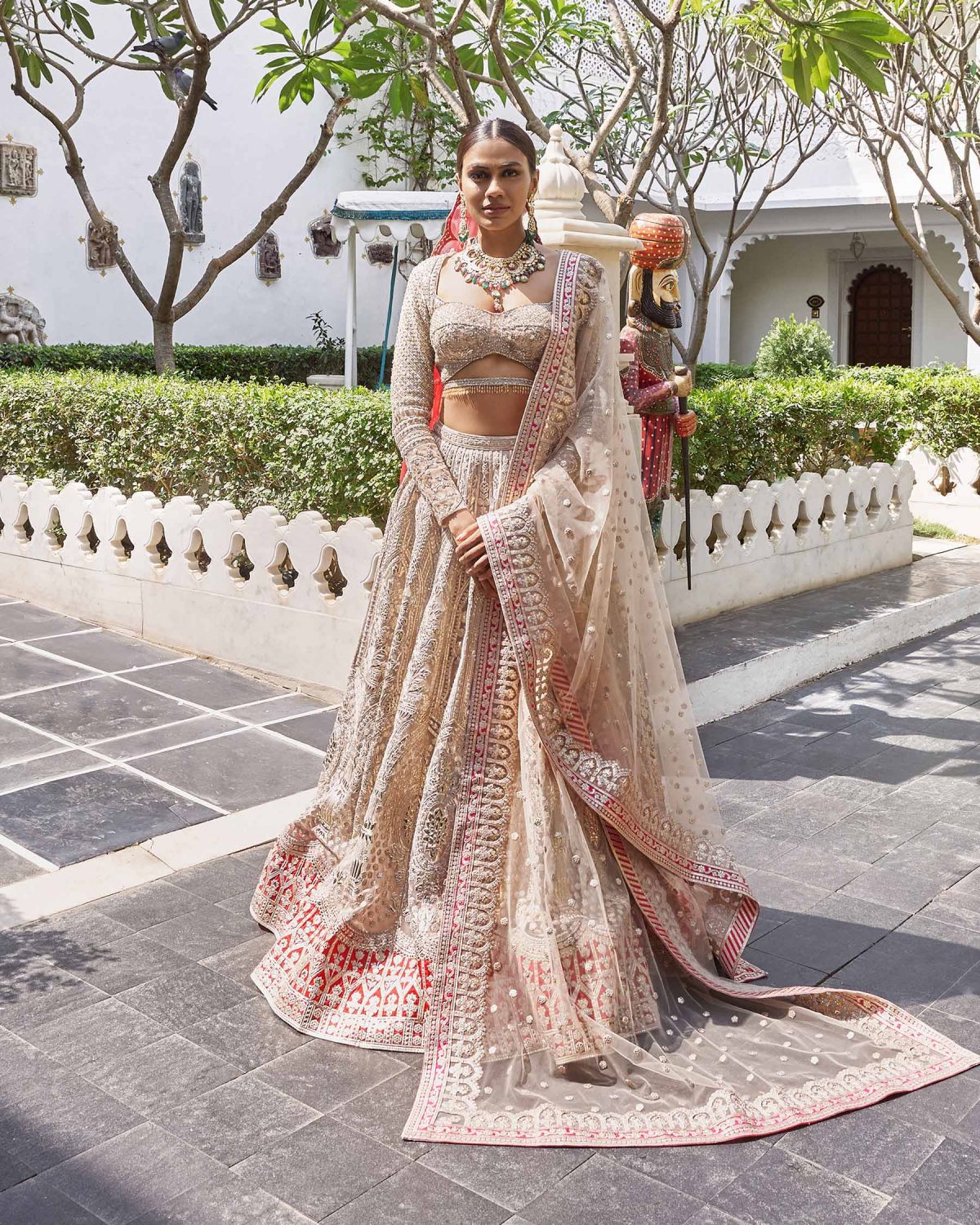 Speaking of preserving the cultural essence of an Indian Lehenga Choli, the charm of intricate embroideries, authentic ethnic adornments, and drama of a bridal Lehenga could be created just as efficiently in subtle tones like ivory and off-white. The extravagance gets subdued in a classic way in a heavily encrusted ivory Lehenga. It gives a vast scope to experiment, especially with accessories.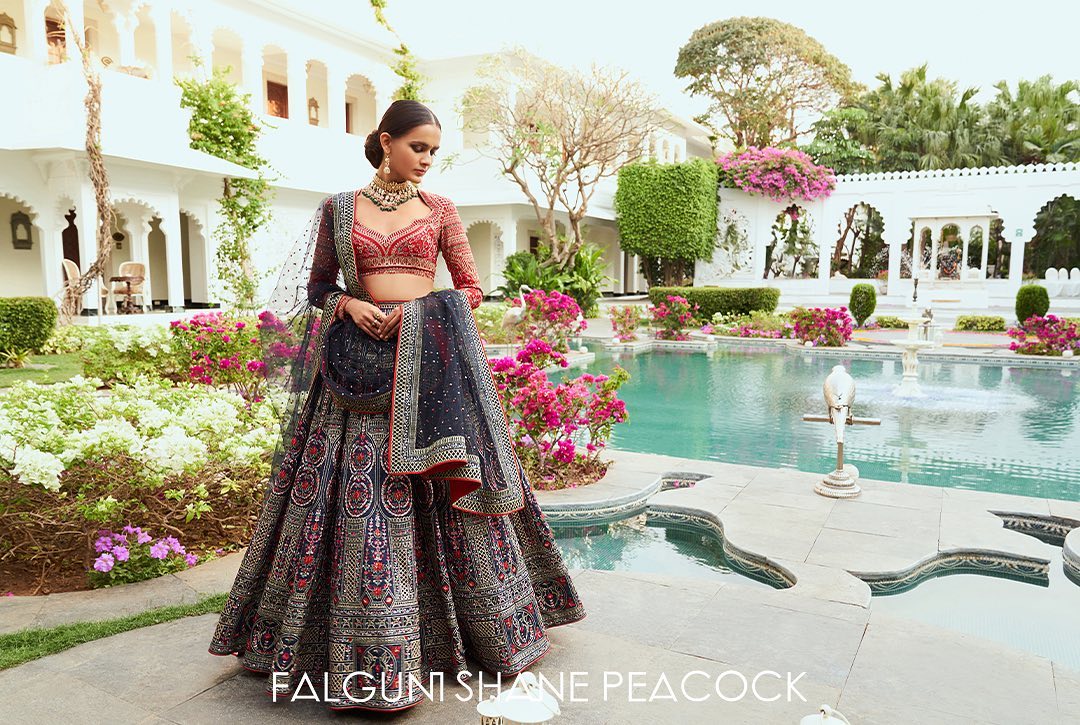 Instead of opting for monochromatic tones with your bridal look, you could opt for dual tones like this Falguni Shane Peacock Lehenga. A rich combination of red and navy blue dictates the bold suaveness of the overall look. A number of brides opt for unusual combinations of shades and tones, even with reds like pink-red, pink-orange, patels like light peach-mint green among many others.
The classic red will always be etched in our matrimonial culture but the rise of bridal fashion trends like these establishes new limits in ethnic Indian couture and widens the scope to enrich our heritage even more.