How much a Lehenga costs depends on the couture brand, designer label, craftsmanship etc. For instance, If the Lehenga is made by luxury couturiers like Falguni Shane Peacock, then the cost of the same would be in the upper range. When you browse through designer Lehenga online, you will come across a variety of latest Lehenga designs of different ranges.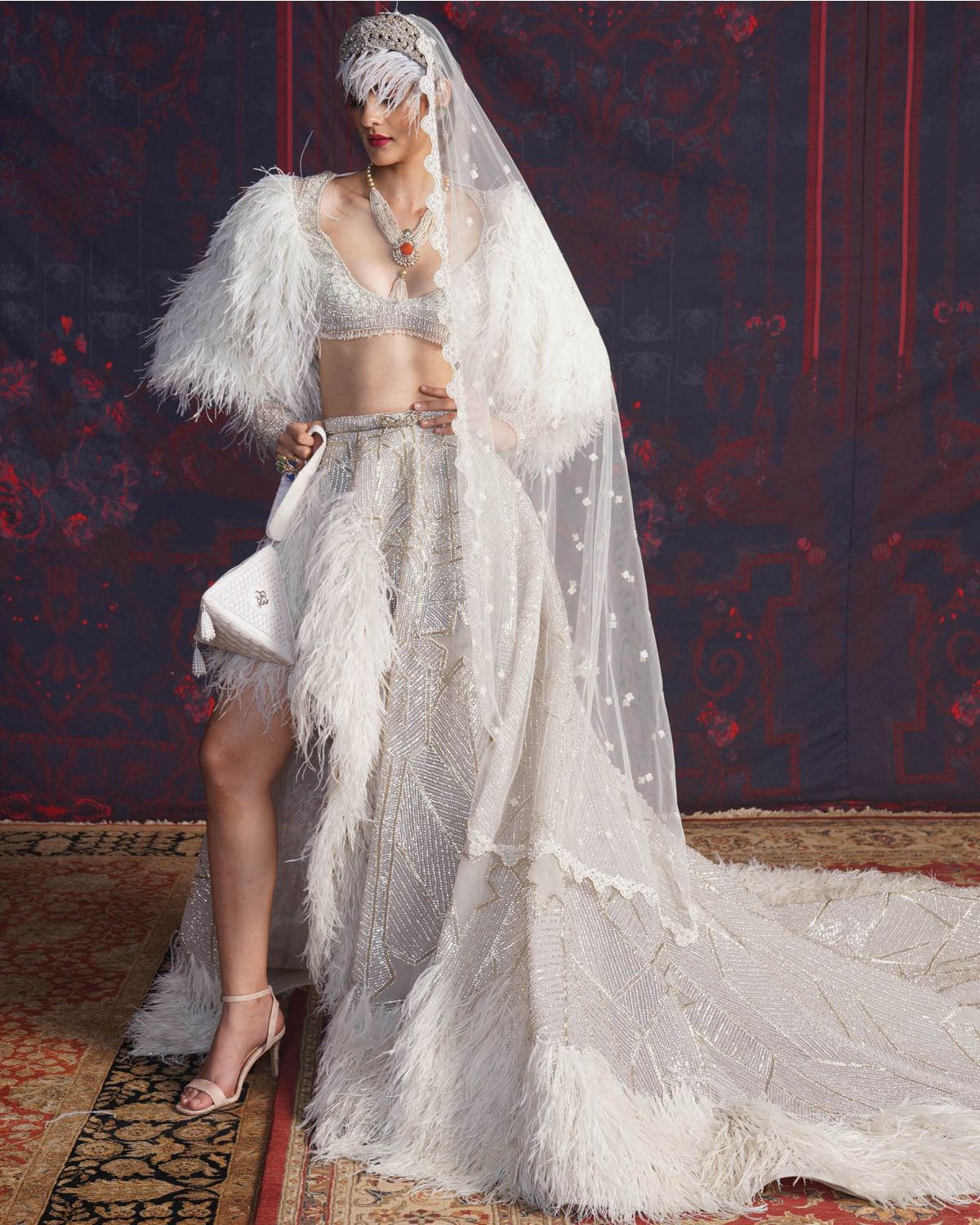 Along with fabric, adornments, hues etc. one of the significant aspects that you need to consider during lehenga choli online shopping is the budget. So it is essential to have a price range fixed beforehand. Designer labels like Falguni Shane Peacock also create custom Indian Lehenga as per the specifications of the clients. The designer lehenga cost would differ depending on the same aspect. If it is custom made, the cost of the Lehenga Choli would be comparatively more than a ready-made ensemble.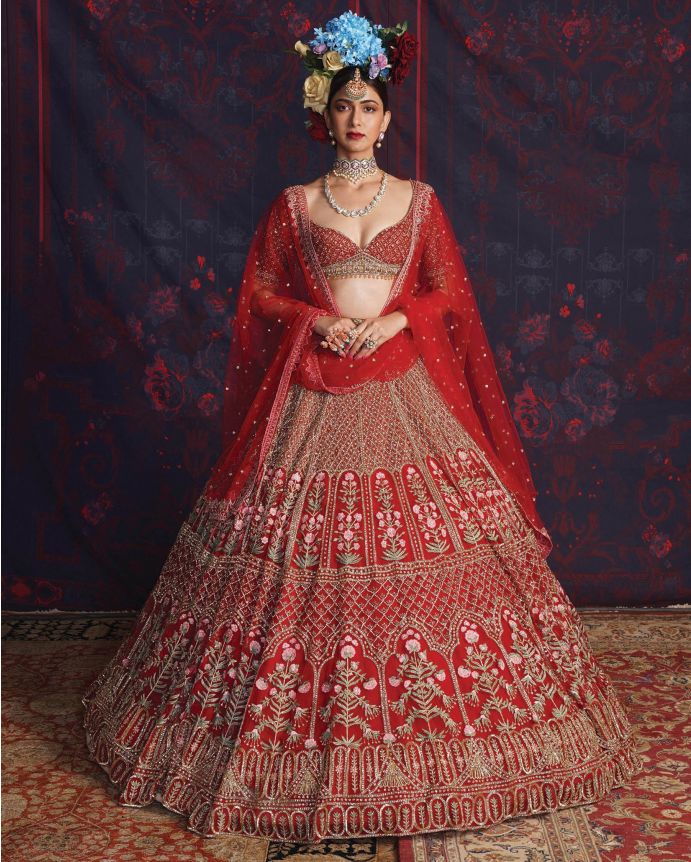 The most special day of your life calls for extravagance, beauty and surrealism in everything, be it the mood or aura or your outfit. No wonder brides search through every nook and corner to find "the dress".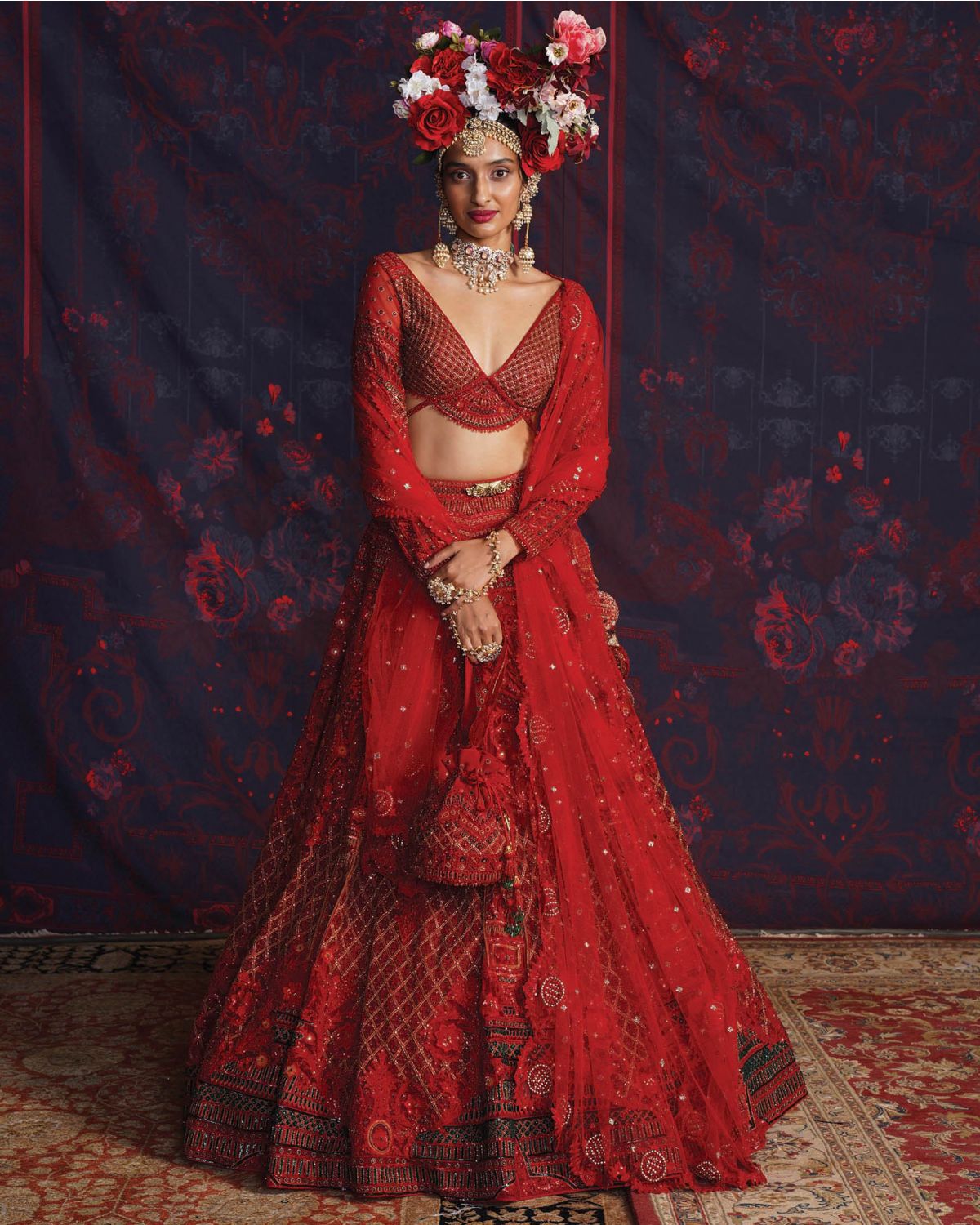 Lehenga choli, undoubtedly, is the most popular pick for the main ceremony as well other pre and post-ceremony events. It is easier to carry, it provides ample room to experiment with accessories and it goes with every traditional social. If you are a bride-to-be and spending hours scrolling through pages of the latest Lehenga designs and designer Lehenga online, here is a basic budget guide that would assist you to fix a price range for your Wedding Lehenga. Primarily, the cost of the Lehenga would depend on the label or brand.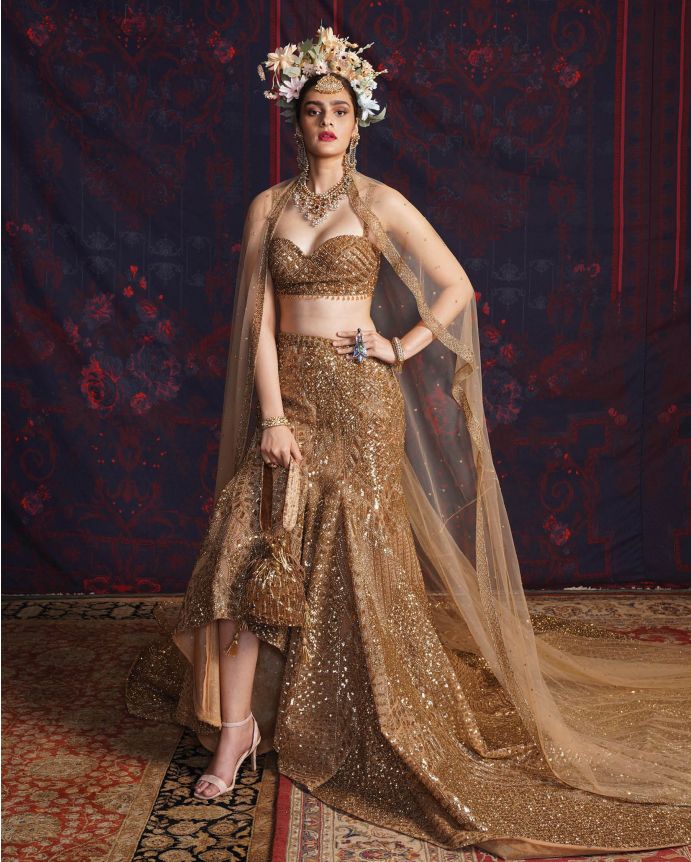 Couture Designers
If you look up designer Lehenga online, you will come across a number of renowned ethnic Indian couturiers, for example Falguni Shane Peacock. Their line of quintessential ethnic Indian Lehenga is chosen by a number of celebrities like Priyanka Chopra, Neha Kakkar and many more for their weddings. The prices of some of the aesthetic Indian Lehenga by Falguni Shane Peacock can be checked on their main website.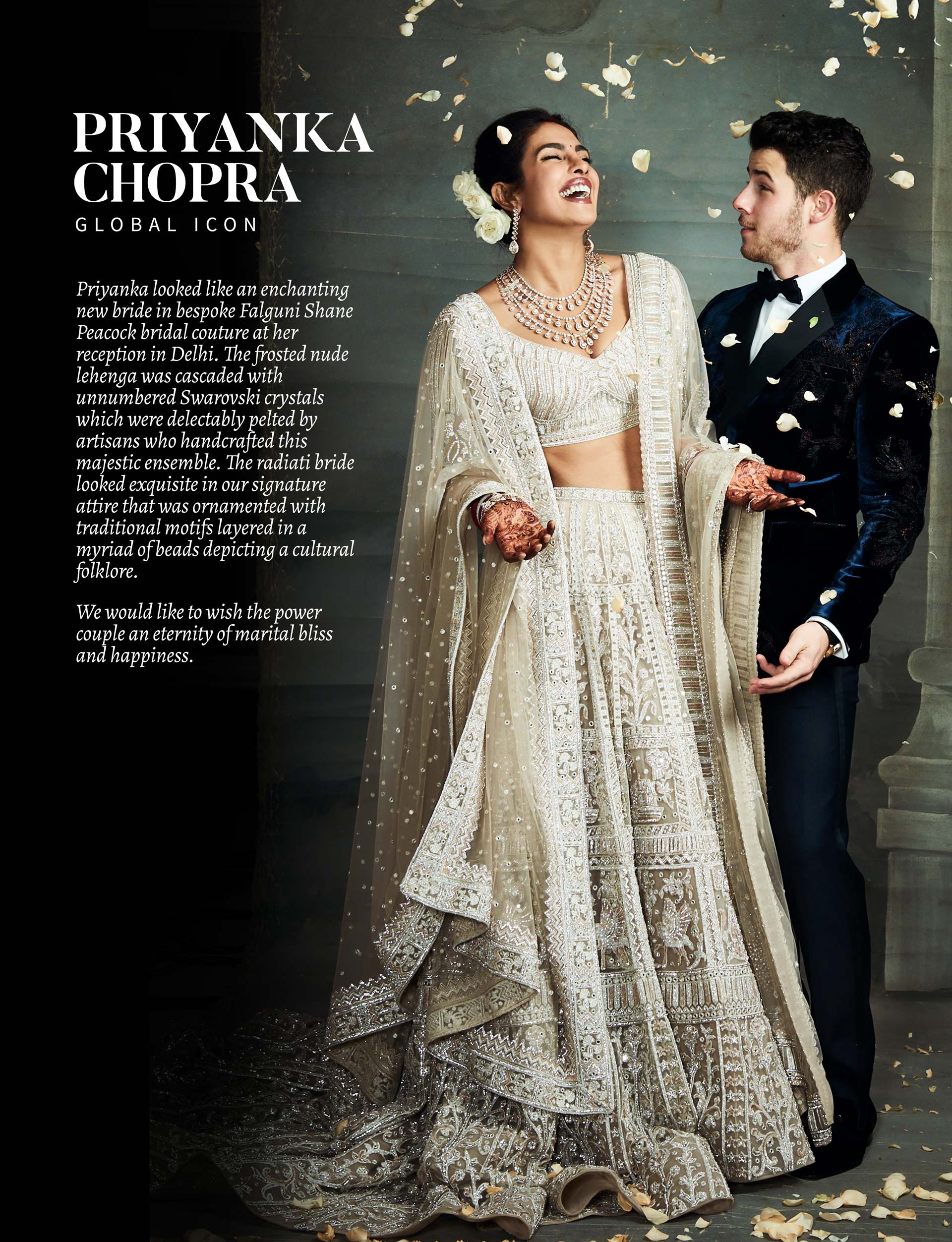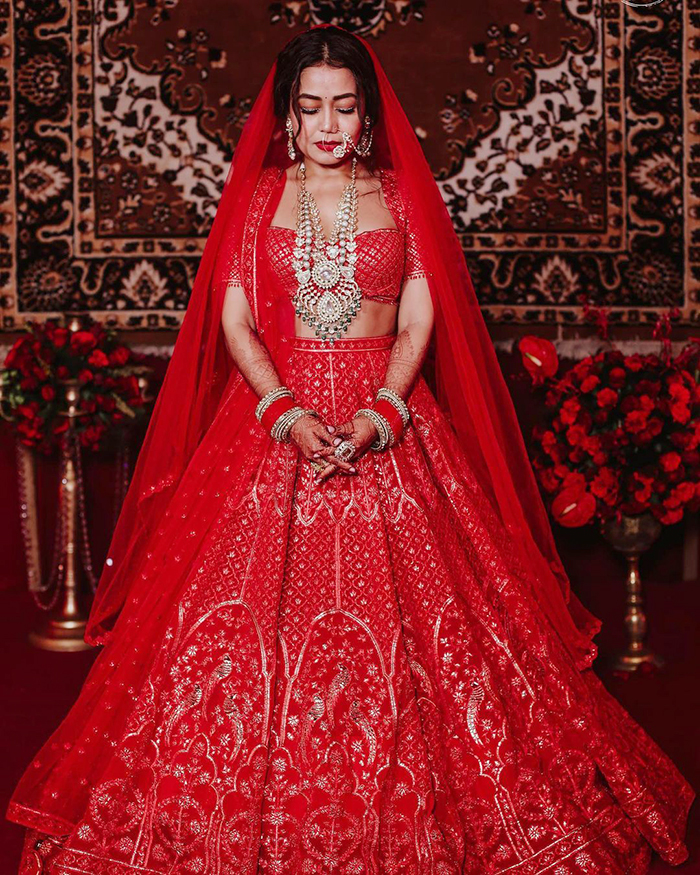 Ordinarily, an Indian Lehenga made by any couturier starts from INR 400,000. Again, it is dependent upon the reach and goodwill of the label.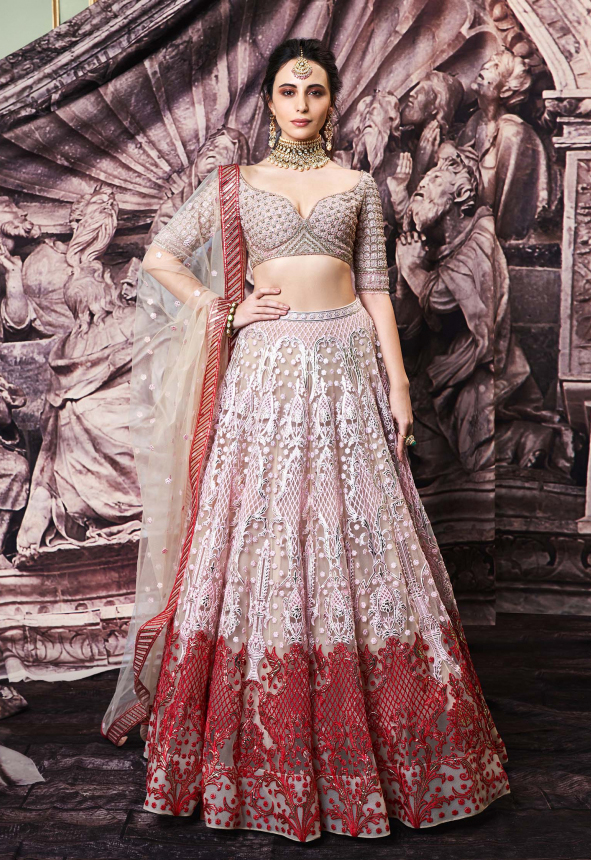 High End Designers
Indian Lehenga by high-end designers who are in the process of establishing themselves as renowned couturiers falls under a range lesser than above. Typically, it could begin from INR 500,000.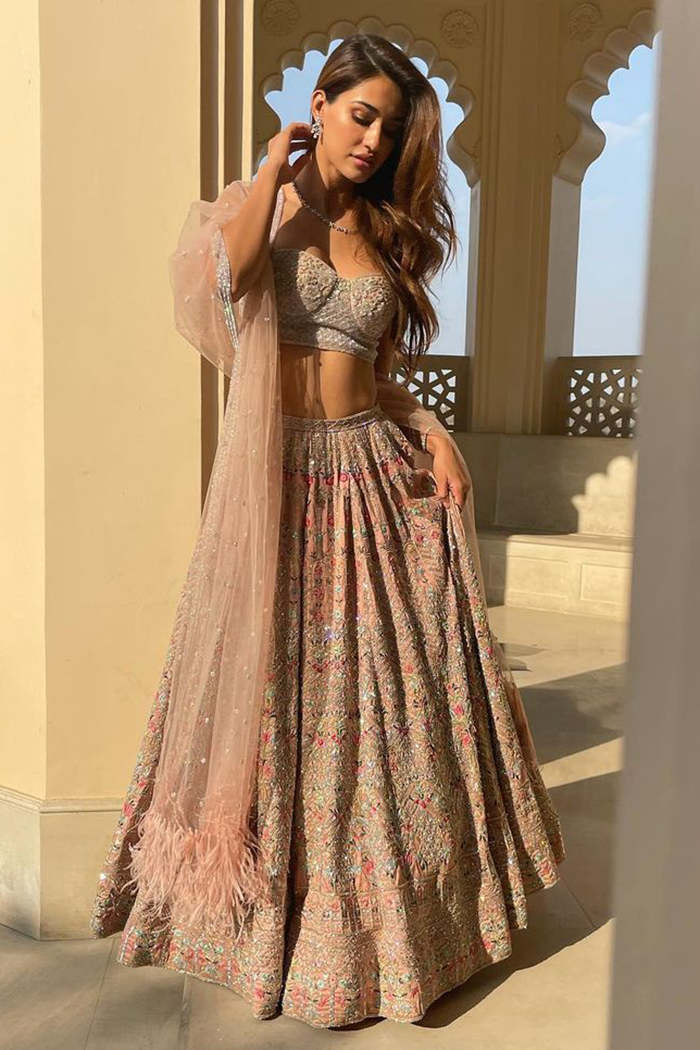 Mid-range Boutiques
Lehenga Choli that are not custom made or designer pieces fall under this category. Commonly, the range begins from INR 2,50,000 approximately. Indian Lehenga under this segment might not necessarily fall under designer clothing. It could also include new and budding label and boutique stores containing off-the-rack Lehengas.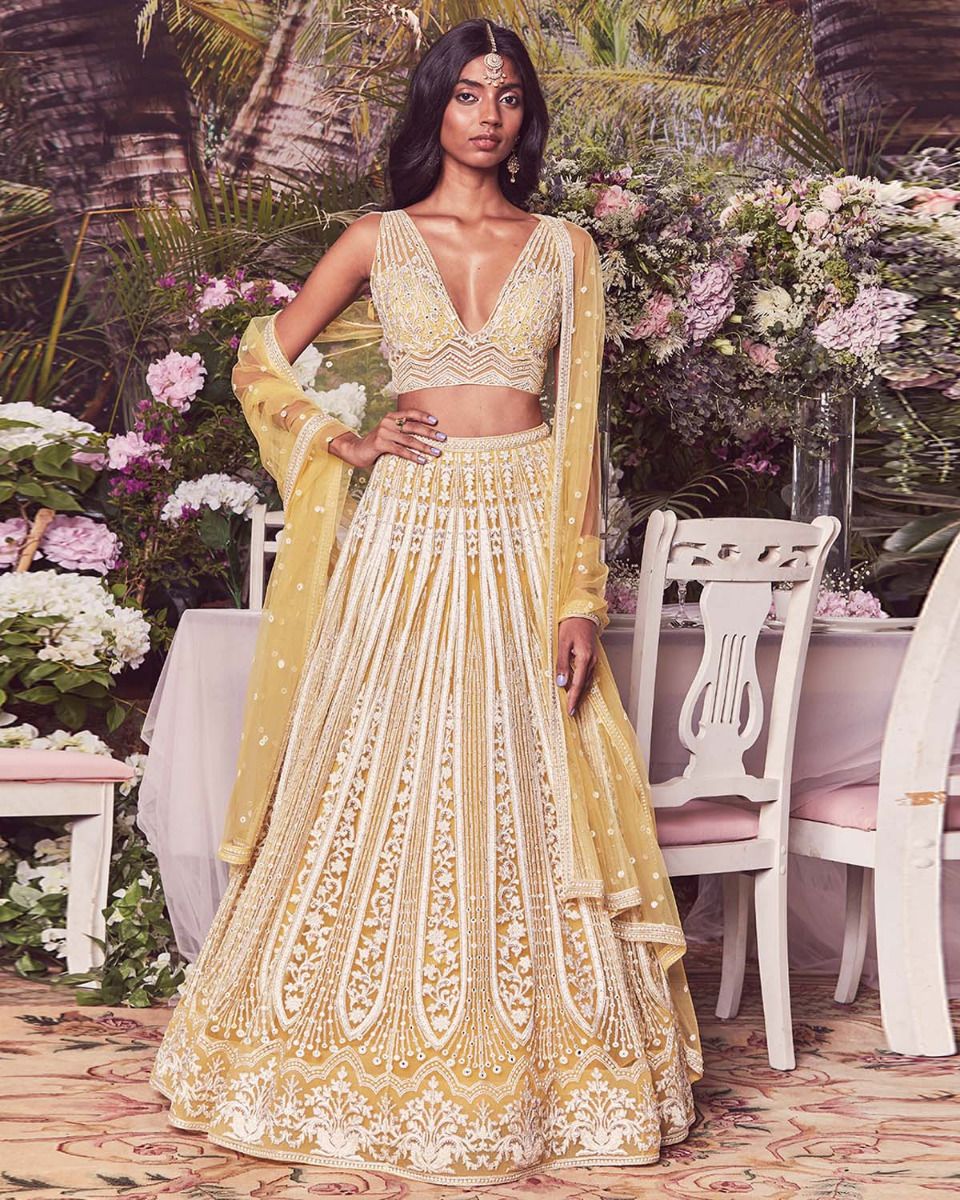 Budget Selection
This category includes pieces falling under more affordable ranges like under INR 2,00,000. It mainly includes off-the-rack ensembles that could be affordable by the general populace. You would find Lehenga Choli in this range at boutique stores as well as online.