To convert your big day into a memory of a lifetime, make sure your bridal / groom look is an extension of your personality, not merely a perpetuity of a traditional garb. Over the last few years, the Indian bride has unlocked her sartorial confines and embraced modish and chic eccentricities in bride's fashion fads. A Falguni Shane Peacock Lehenga aligns with the same vision. Decoding some of the unique Falguni Shane Peacock Lehengas, we also highlight the newfangled shift in Indian bridal couture.
A colorful change
The contemporary brides have swerved away from the traditional hues of crimson and red. Over the years, brides have developed an inclination towards experimenting with silhouettes as well as hues. Along with pre and post-wedding occasions, brides are opting for pastels, muted, subtle, and neutral shades. A bridal Lehenga Choli has formed a fixed visual silhouette in our minds due to the dominance of the color. Gradually, the tradition is experiencing a cultural change.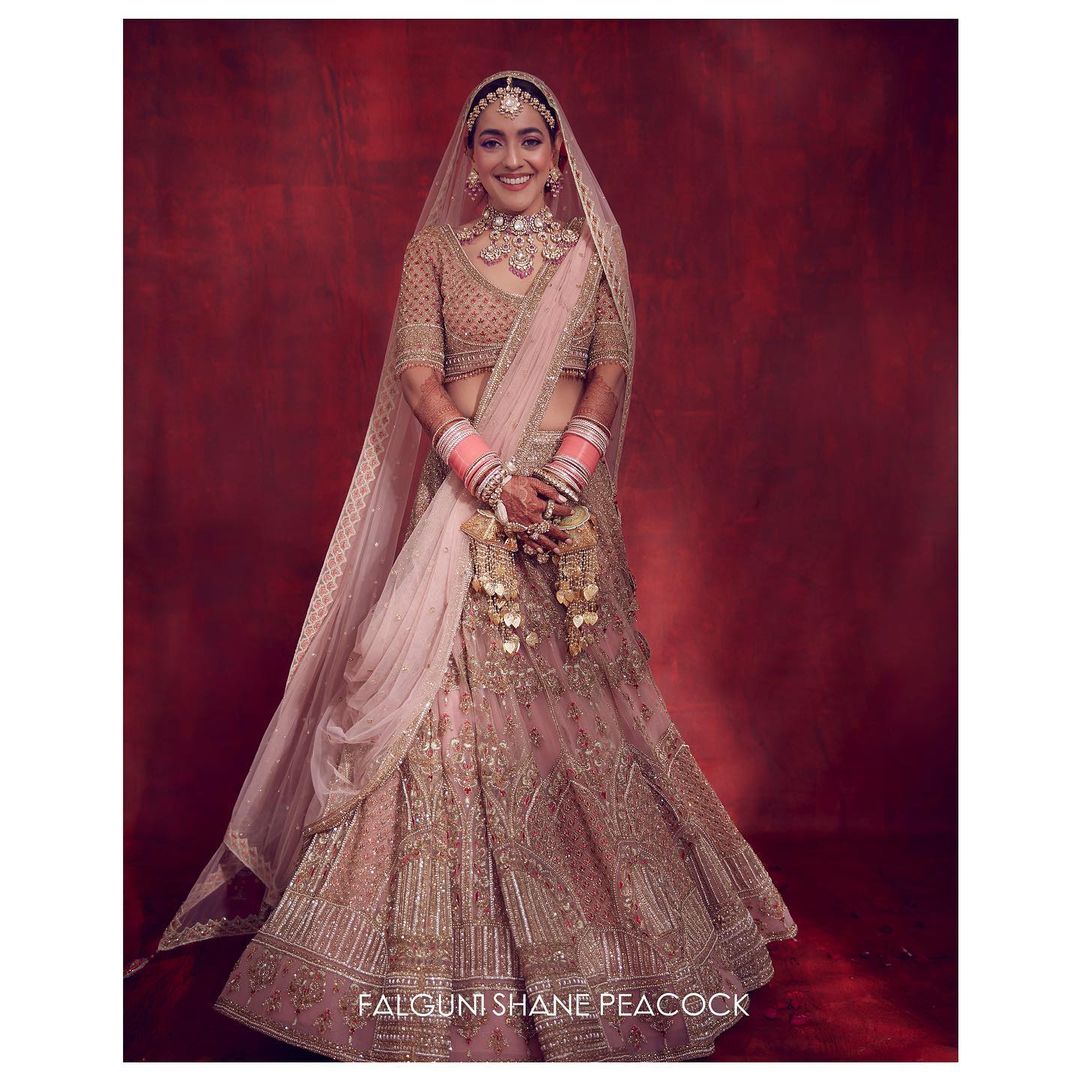 2.  Over the top
Another welcoming change that rose in recent years is the number of styles brides preferred when it came to blouses. From corset styles to bralette styles, the modern bride is all about embracing her edgy self by exploring and building a look that extends her persona, along with traditional heritage.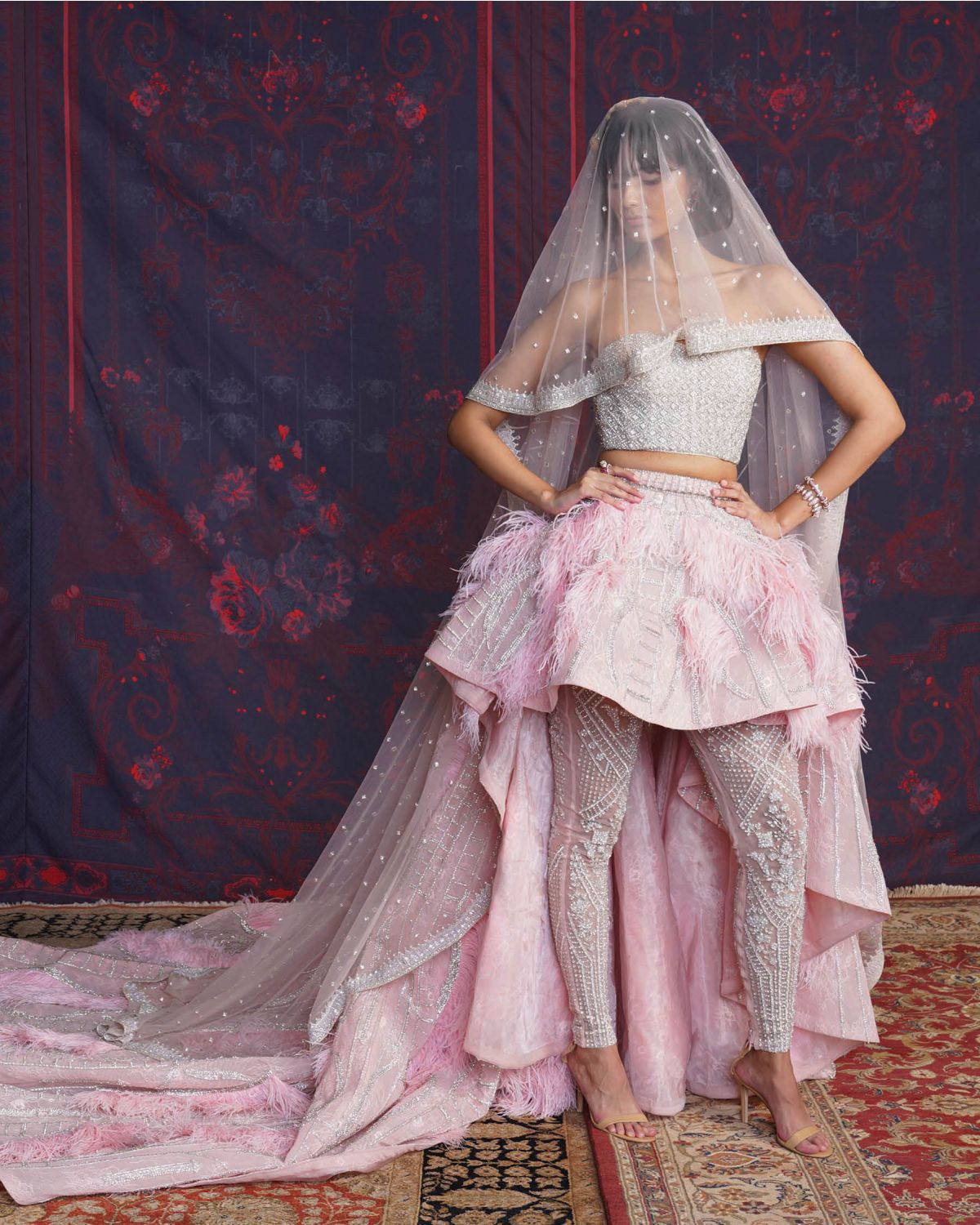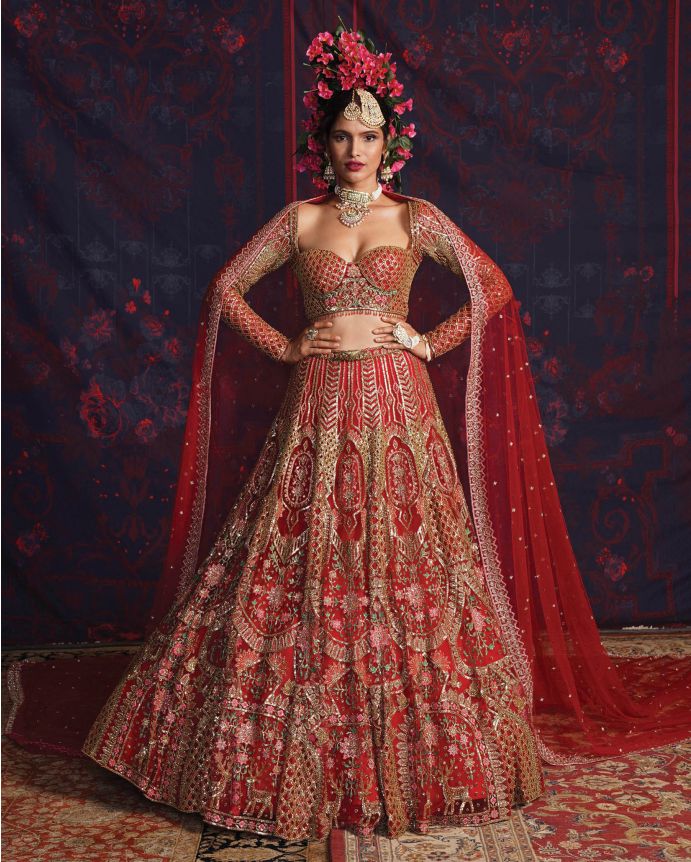 3.  Perfectly asymmetrical
The rage of asymmetrical Lehengas gripped recently. Brides wanting to create an off-beat and unconventional sangeet or cocktail can pick an edgy, asymmetrical Lehenga. The Falguni Shane Peacock bridal Lehenga is an asymmetrical layered number with feather details. Teamed with an off-shoulder blouse, it makes quite a suave pick for the modern bride.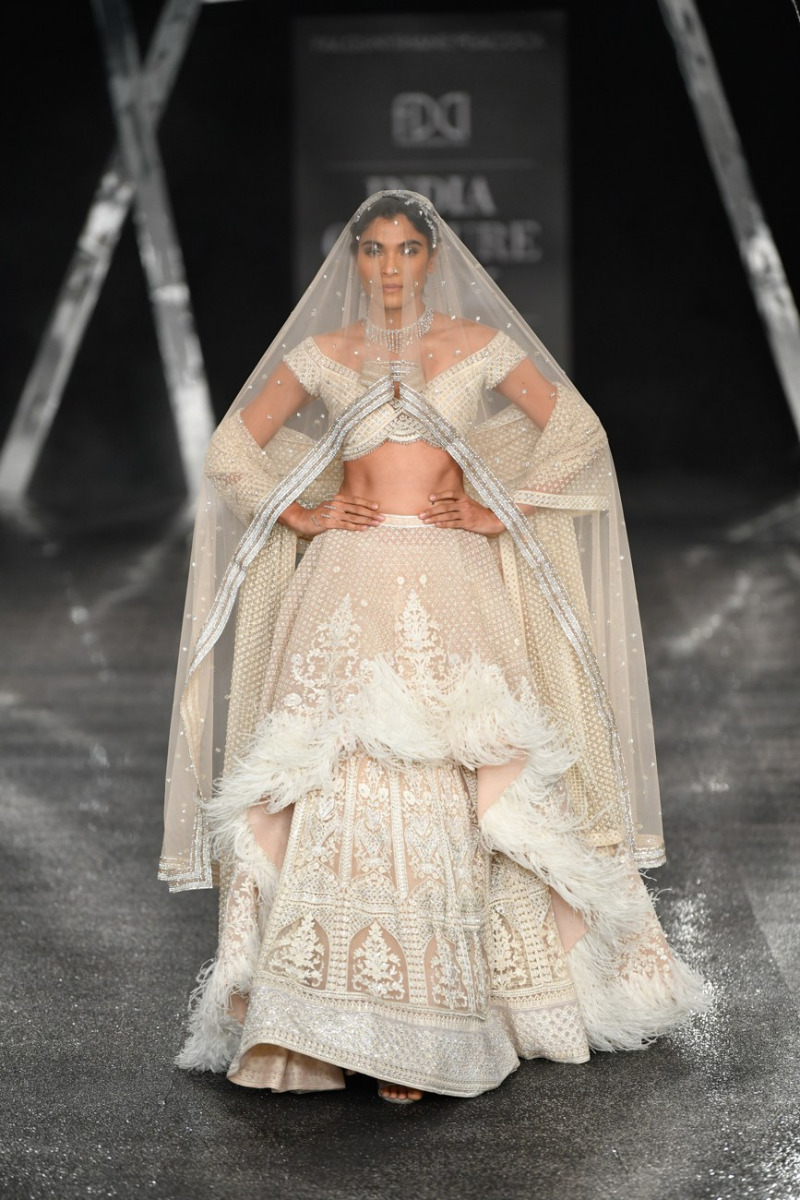 4.  Out of the box details
A Falguni Shane Peacock Lehenga is known to be a blend of aesthetic traditional finesse and a contemporary chic factor. The incorporation of a feathered shrug adds an edgy dab to the look. Pick details that meld harmoniously with an ethnic Indian Lehenga.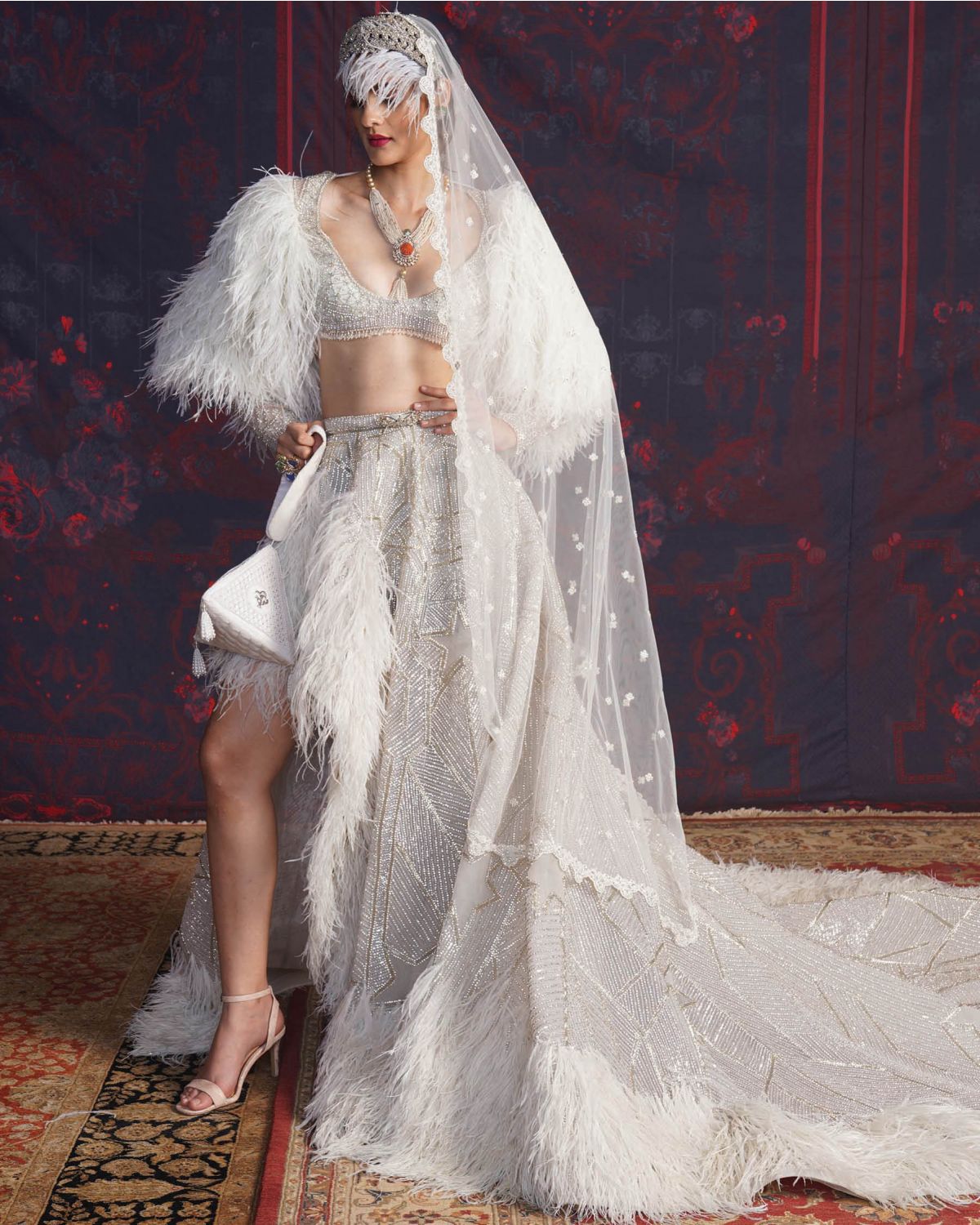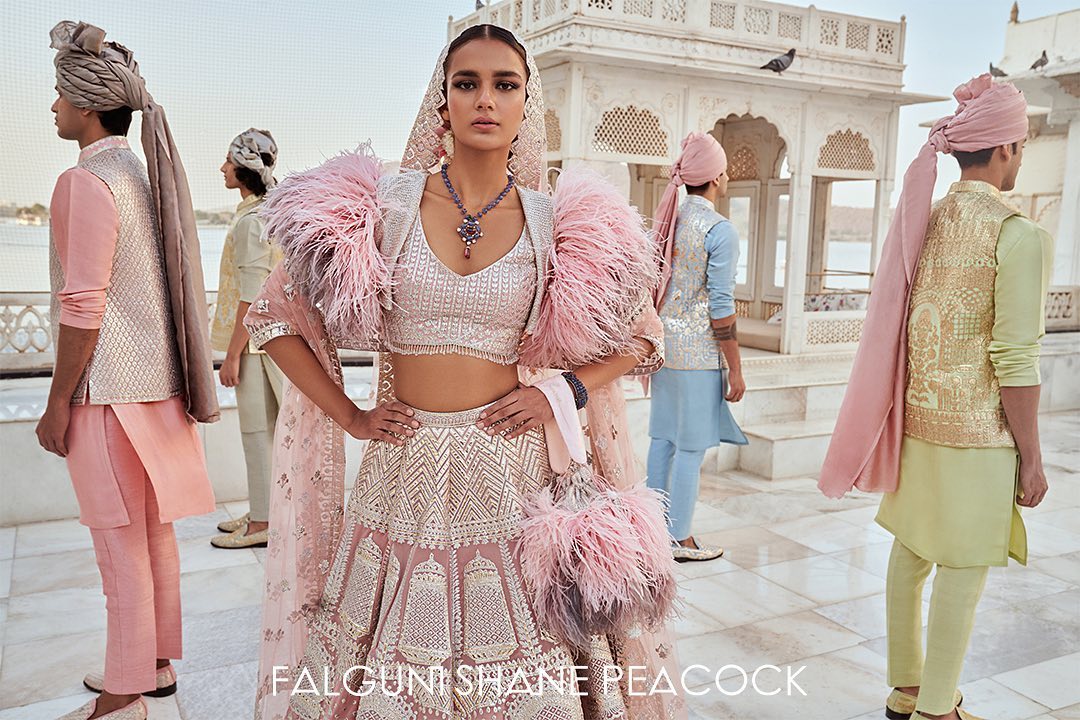 5.  Do not bail on the trail
Lehengas with a trail add an opulent characteristic to your bridal persona. Trails became a sought-after feature in ball gowns. The inspo is tactfully integrated in an Indian Lehenga to create a sophisticated and refined bridal look. If you envision an ethereal walk down the aisle with a foot-long trail glissading behind you, opt for a trail Lehenga like this Falguni Shane Peacock number.