One of the most iconic outfits ever worn by a character on the silver screen has to be the unmissable, bright yellow, plaid co-ord set for women worn by protagonist, Cher Horowitz (Alicia Silverstone) in the movie Clueless in 1995. Even today, fashion mavens would agree that the plaid co-ord set was more historic than the movie itself.
The word co-ord is an abbreviation for co-ordinate. Co-ord set for women is a coordinated outfit, top and bottom, in matching colours or patterns and can range from loungewear and athleisure to party wear.
Co-ord sets have been a popular choice amongst women since the Elizabethan era when ladies wore matching skirts and bodices on a day-to-day basis. The effortless outfit made a comeback in the 1920s through mainstream fashion brands and became an instant hit amongst fashion admirers.
In the present fashion scenario, co-ord sets online have made a massive comeback. The versatility aspect of the garment makes it a staple in every fashionista's wardrobe. The set can either be worn as is or styled individually, depending on your preference.
With fall knocking on the door, we have compiled some innovative ideas to style your co-ord sets for the upcoming nippy weather.
Get ready to embrace the season, decked up in stylish co-ord sets by FALGUNI SHANE PEACOCK.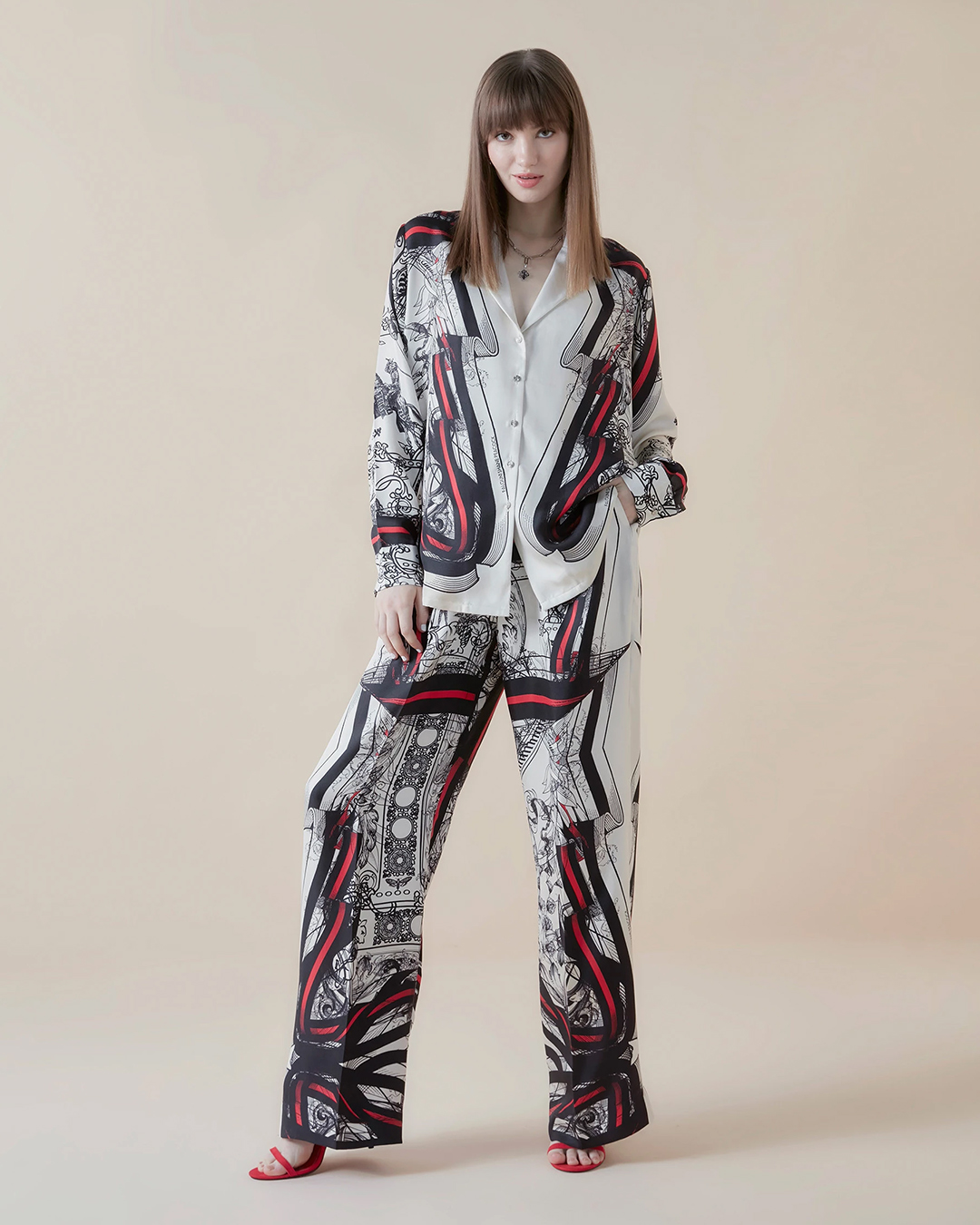 CRIMSON NOUVEAU CO-ORD SET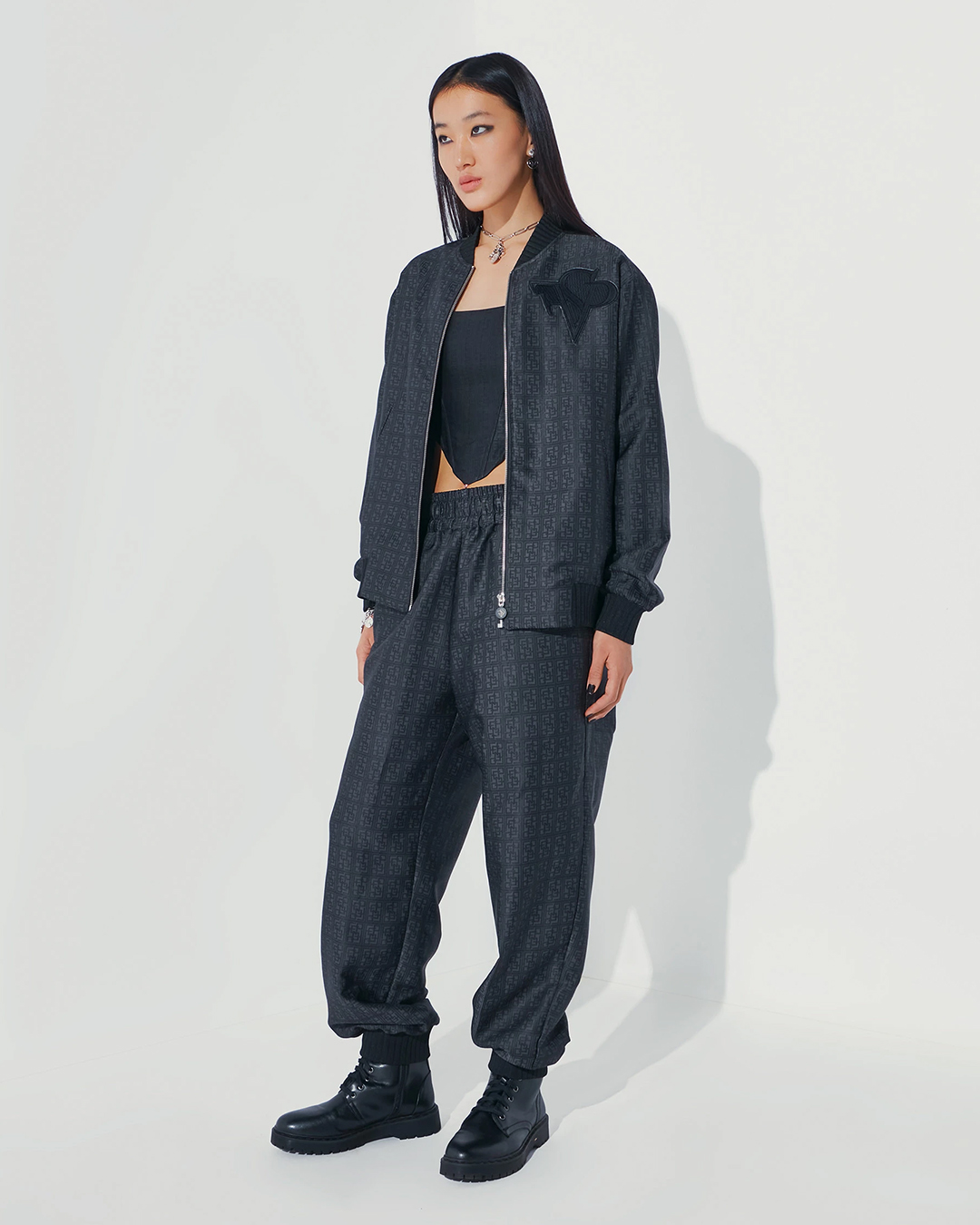 FSP-MONOGRAMMED BOMBER SET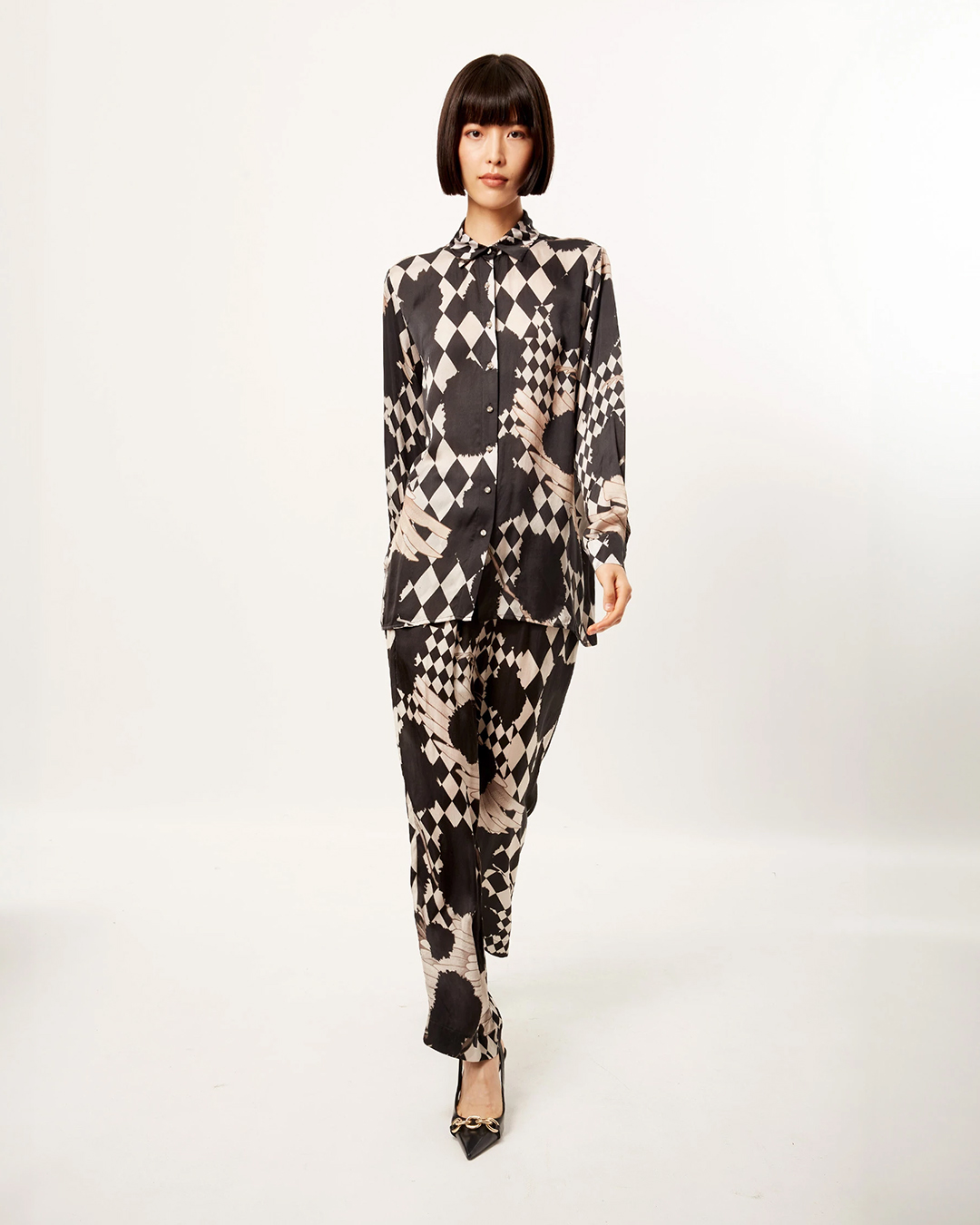 MONOCHROME IBIS CO-ORD SET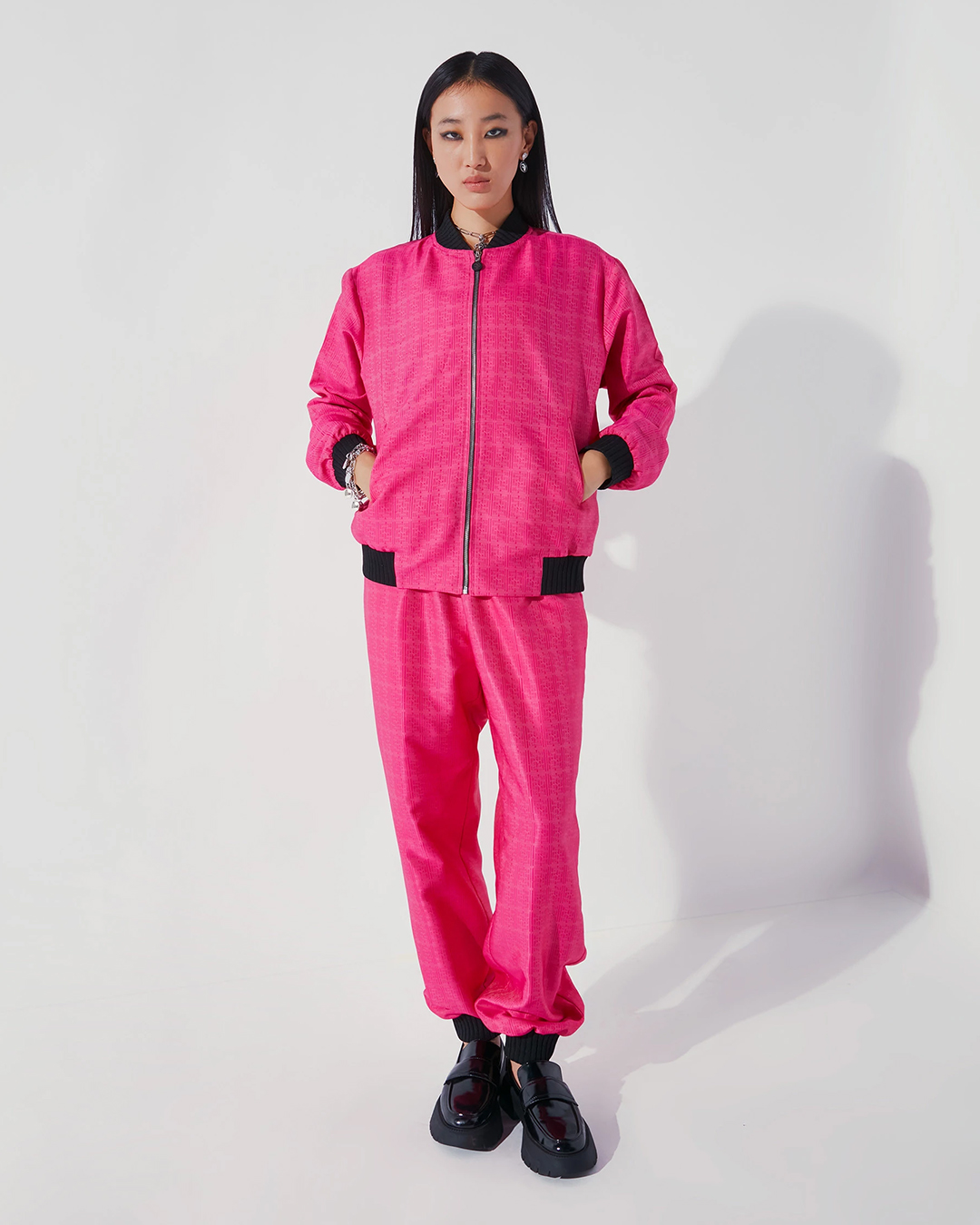 FSP PINK MONOGRAMMED BOMBER SET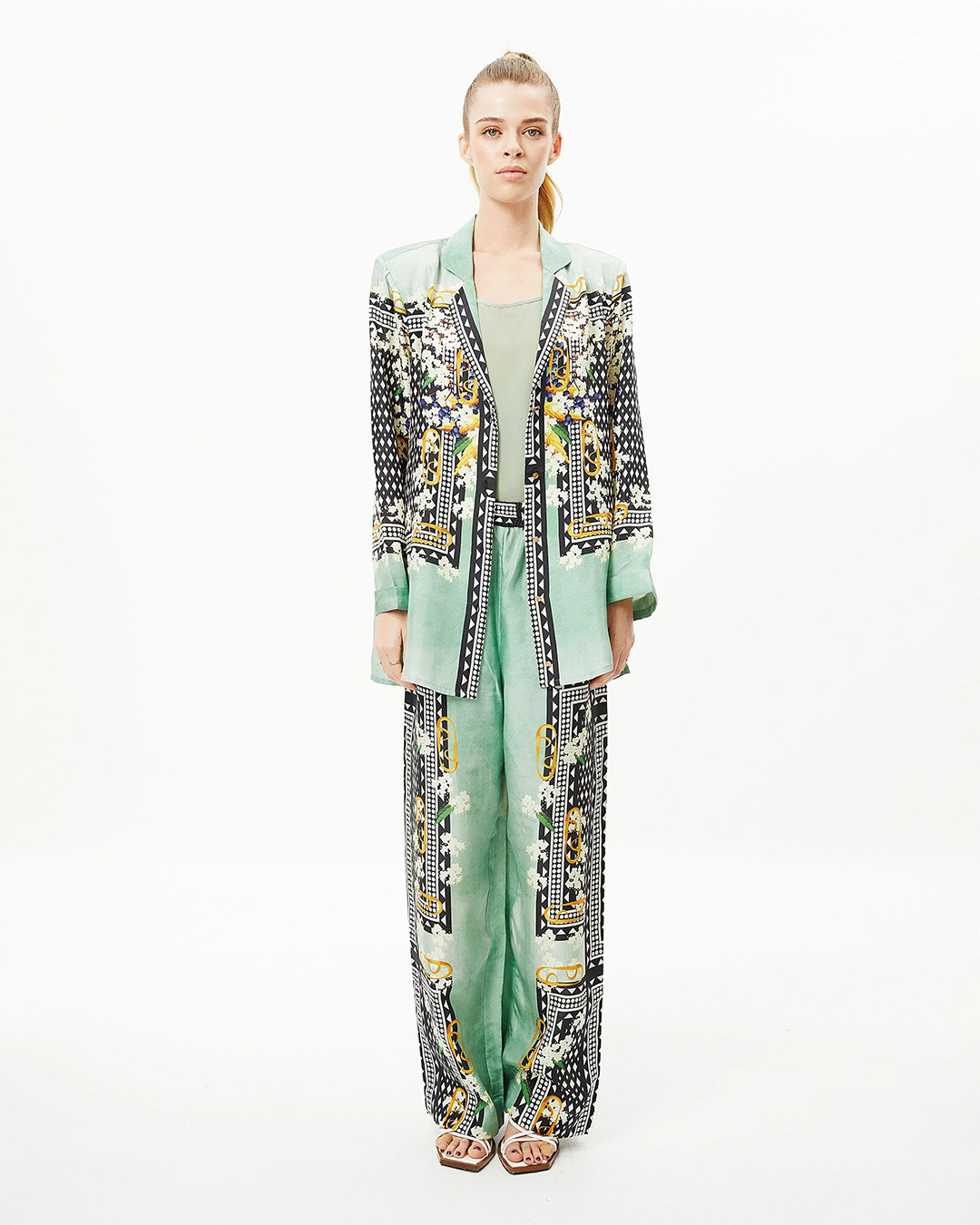 VERDANT CO-ORD SET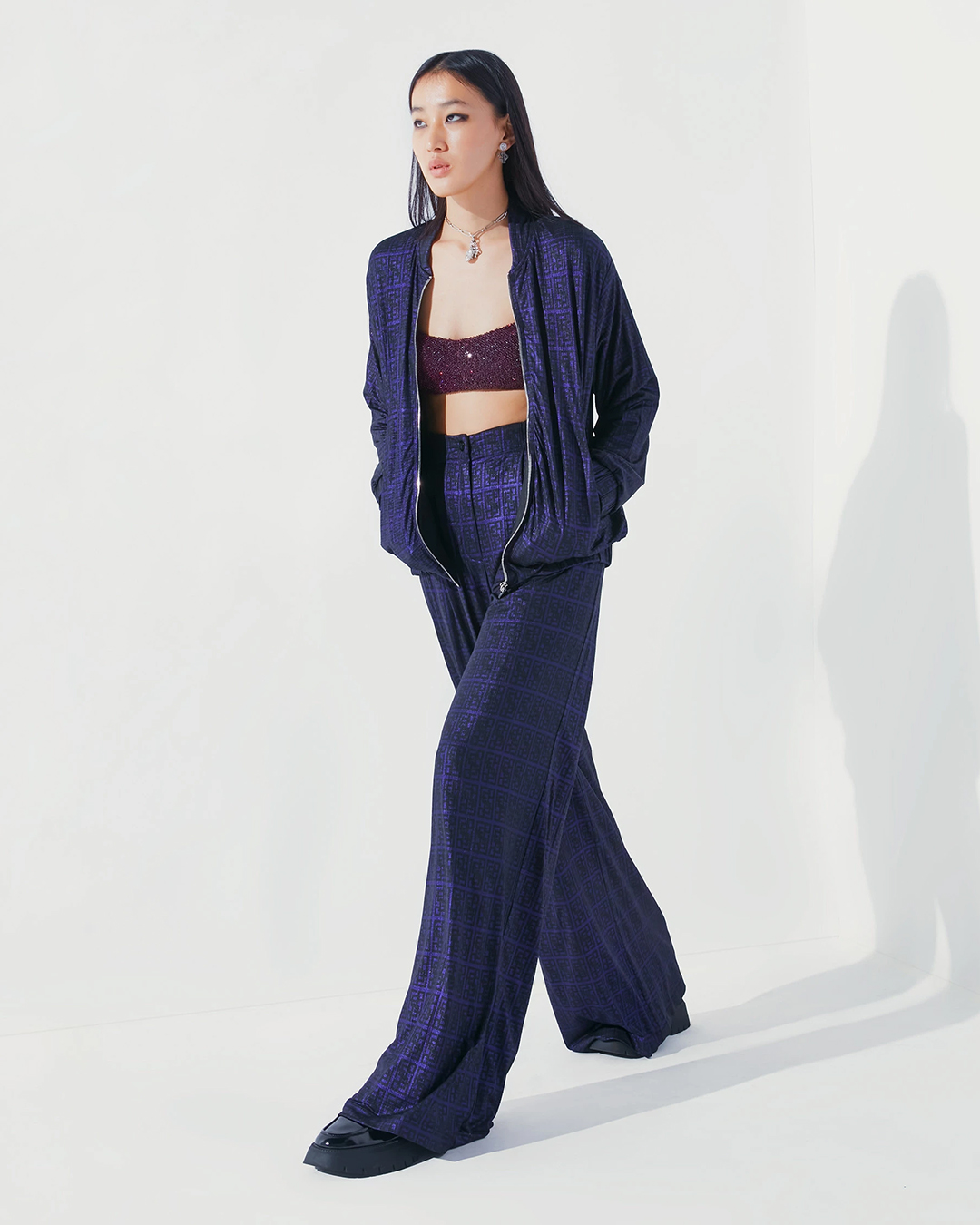 PURPLE FSP-MONOGRAMMED BOMBER SET
INNOVATIVE IDEAS TO STYLE CO-ORD SETS FOR FALL
ADD BOOTS
It is time to get your boots and brogues out on the shoe racks when the months get cooler. This style of footwear is universally flattering and can easily be coupled with any outfit. Whether you pick co-ord sets online with shorts, skirts or trousers, you can easily pair that with your favourite set of boots or brogues to keep yourself warm during the fall season.
LAYER WITH A SHRUG
Fall is one season that is a mix of both summer and winter. It's warm, but not warm enough to wear summer dresses and it's cold but not cold enough to wear coats. A great option to keep the fall shivers away is throwing on a cosy shrug over your co-ord set for women. Woollen or a knit fabric shrug makes for a perfect choice for the fall season.
CHOOSE A FULL-LENGTH SET
Co-ord sets online are readily available in a wide variety. From skirts, shorts, trousers, and skorts, there is something for everyone. Though for fall, trouser co-ord set for women in thicker fabrics like polyester seems like the perfect option. More coverage means more warmth, which is what we need to get through the chilly mornings of fall.
GO FOR DEEPER COLOURS
Fall and vampy colours go hand in hand. Burnt orange, olive green, navy blue, purple and black are fall colours that never go out of style. But choose your pick based on your style. When it comes to styling co-ord sets Western, there are no set rules. Choose colours that make you feel lively and cheerful.
PLAY WITH PRINTS
Picking bold prints is the easiest way to add drama to your co-ord set for women. Since you will be adding an extra layer of a shrug or coat, the bold prints peeking through will fetch just the right amount of attention to your outfit.