Falguni Shane Peacock is a brand that is known and admired for its eclectic designs and modern silhouettes. The luxury fashion brand has managed to pave its way to becoming one of the most sought-after global designer fashion houses and is the first choice of A-list celebrities when it comes to coveted public appearances such as red carpets, movie premiers and much more.
An ode to the 80s maximalism fashion, the Earthbound collection by Falguni Shane Peacock is the epitome of edgy designs, ornate embellishments and vibrant colours. The collection showcases a melange of swoon-worthy couture outfits including short dresses, party wear gowns, bodysuits, co-ord sets, etc.
The party wear gowns for women in this collection are the true representation of high-fashion creativity and are sure to get you nods of affirmation from fashion admirers everywhere. These party wear gowns for women depict a symphony of signature Falguni Shane Peacock elements including sequins, crystals, tassels and beads bundled in futuristic designs and silhouettes.
So be ready to get your fashion senses inspired by our curated edit of the top 3 party wear gowns by FALGUNI SHANE PEACOCK.
BEIGE-BASED, FITTED LONG SKIRT WITH A SHORT TRAIL AND CROP TOP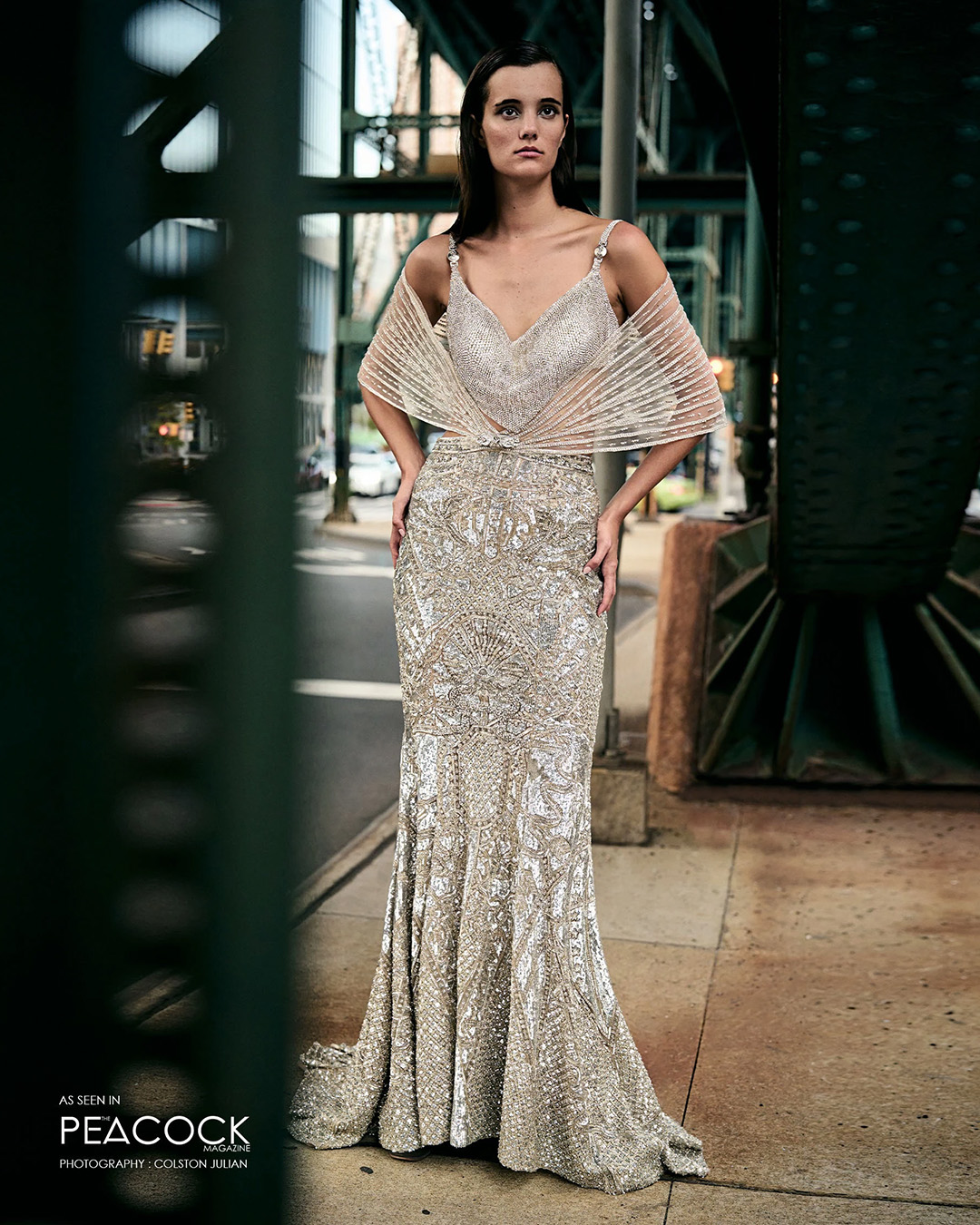 This beige-based silver embellished party wear gown for women perfectly represents avant-garde design combined with intricate, detailed embellishments and sequin work. The stunning gown for women showcases a V-neck cropped top and a fitted embellished skirt with a short trail at the bottom. The skirt is adorned with detailed sequin work to impart an elaborate look and is replete with a silver FSP buckle. The extravagant party wear gown also showcases an over-the-arms tulle detailing as well.
MULTICOLOURED EMBELLISHED LONG DRESS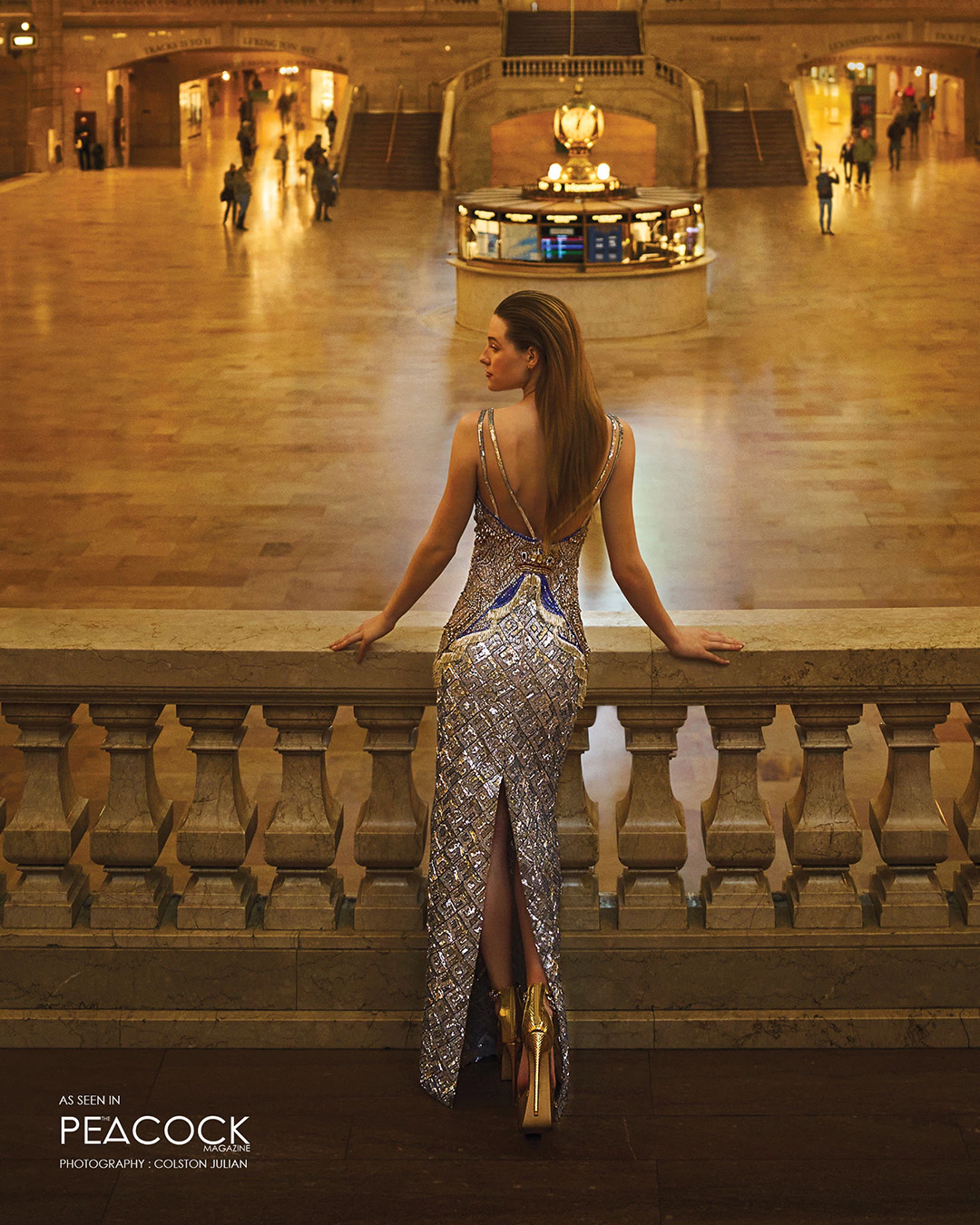 This heavily embellished gown for women from the Earthbound collection is suitable for the red carpet. The multicoloured embellished long gown for women showcases a plunging neckline and a thigh-high kick pleat which adds drama to the outfit. The glimmering party wear gown is also replete with sequins, crystals, beads and tassels to create the signature Falguni Shane Peacock aesthetic.
OFF-SHOULDER FITTED GOWN WITH A THIGH-HIGH SLIT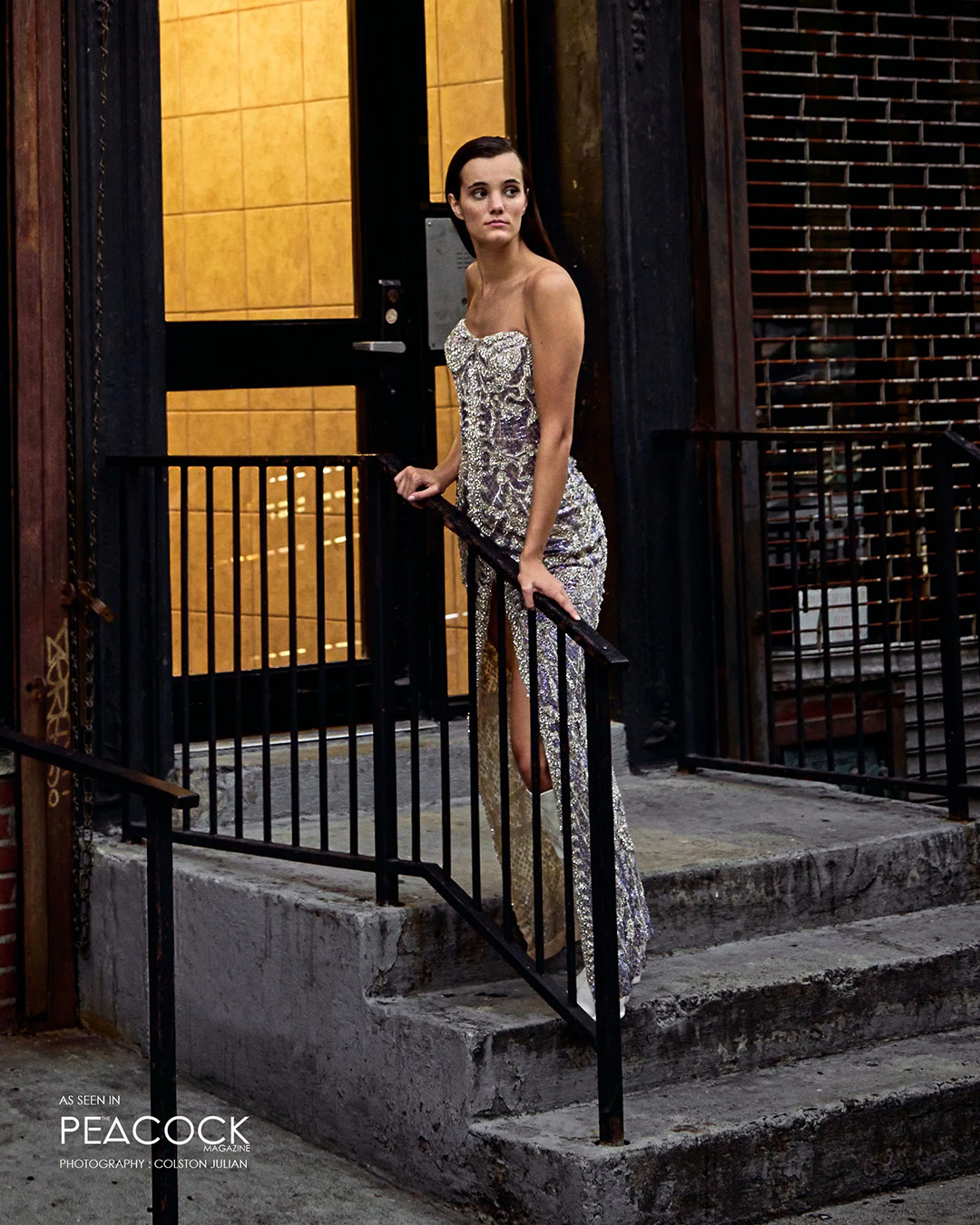 This off-shoulder fitted gown with a thigh-high slit is uniquely modern and edgy. The dual-toned party wear gown is replete with silver and violet-coloured intricate sequin work and crystal detailing. The fitted gown also showcases a thigh-high slit adding to the glamour quotient of the dress.