The celebrations circling a wedding are joyous, colorful and memorable, so minimizing colors from your ensemble will not dim the aura of the occasion. The fad of opting for pastel colors, muted shades or subtle hues is coming along rapidly. Contemporary brides are inclined towards preserving the rich heritage that is subsumed in the Indian bridal couture. For example, traditional arch and palanquin motifs crafted on different shades of reds, pinks and orange. There are many other styles in embroideries and motifs of that order, which can be created just as elegantly in the understated tone of ivory and off-white.
Looking at some of the exemplary creations of Falguni Shane Peacock in ivory, we trace our fascination with delicate foliage motifs bedecked on the neutral tone.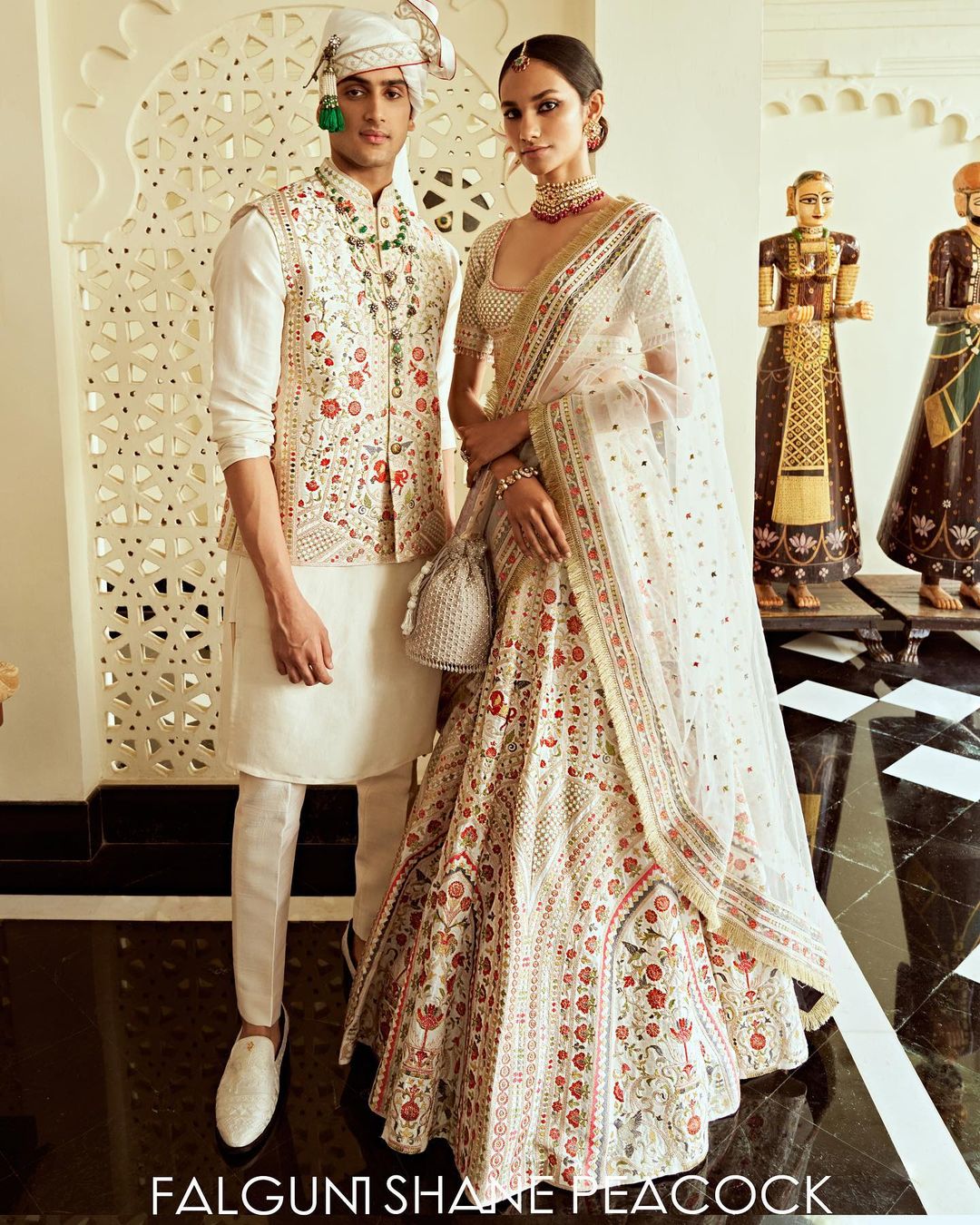 Ideal for an intimate engagement or Haldi shindig, the ivory Falguni Shane Peacock Lehenga achieves the contrasting element in a unique way. The colorful foliage and floral motifs carved on the mild shade of ivory gives a refreshing look. If you are looking to skip away from vibrant hues but not the details, you could easily work for this number.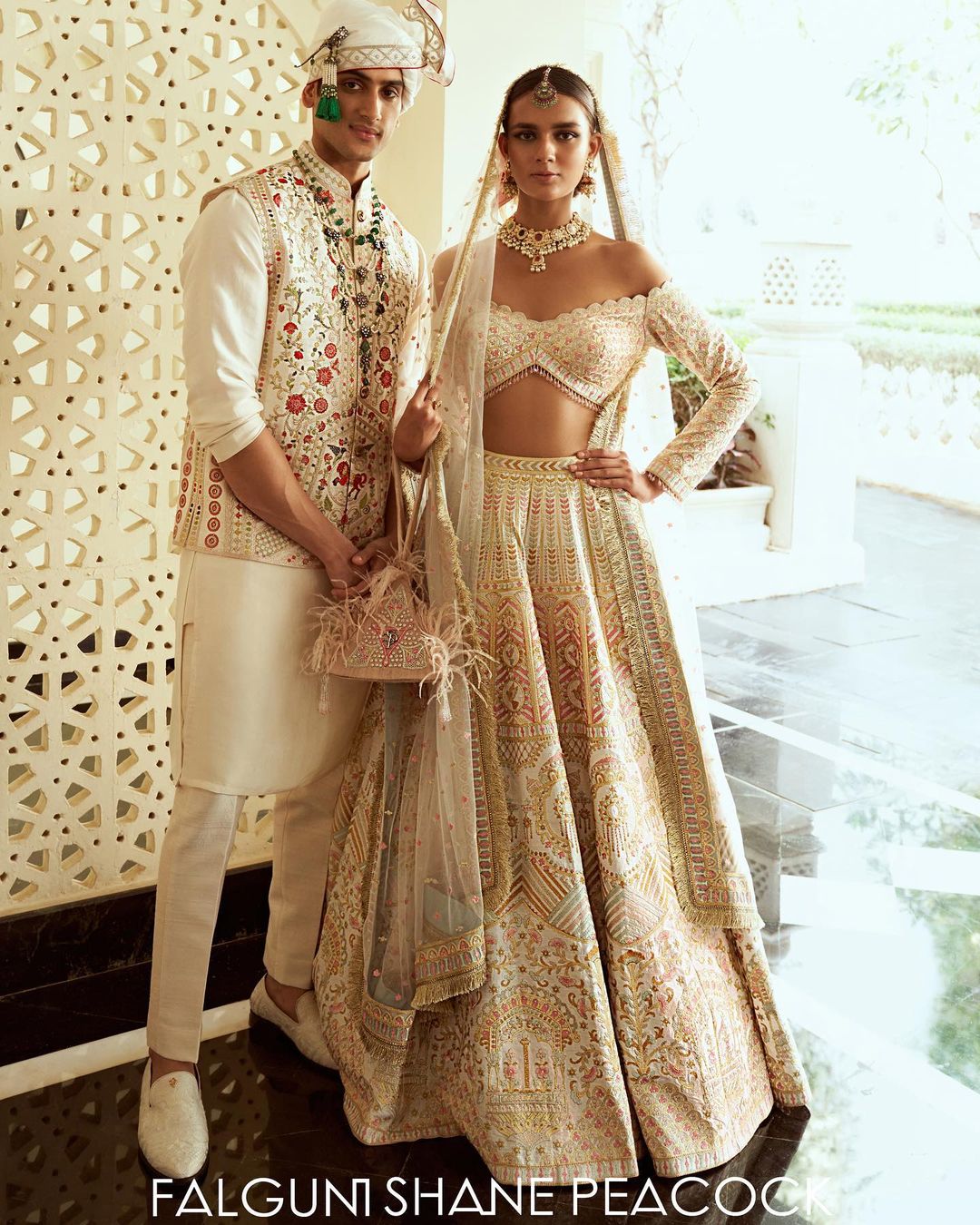 Experiment with different cuts and silhouettes in blouses. To add a youthful and contemporary touch to the overall look, opt for an off-shoulder blouse like this ensemble. The Falguni Shane Peacock ivory Lenehga is teamed with an off-shoulder, full-sleeved blouse. It snatches away the atypical factor of a traditional Indian Lehenga. It gives ample scope to explore with accessories like an elaborate, studded traditional choker-style neck-piece. The Lehenga retains the drama of an Indian Lehenga through its intricately embroidered details and motifs. It is replete with foliage and architectural motifs that are commonly included in an Indian Lehenga. The Lehenga could make a romantic pick for an intimate engagement.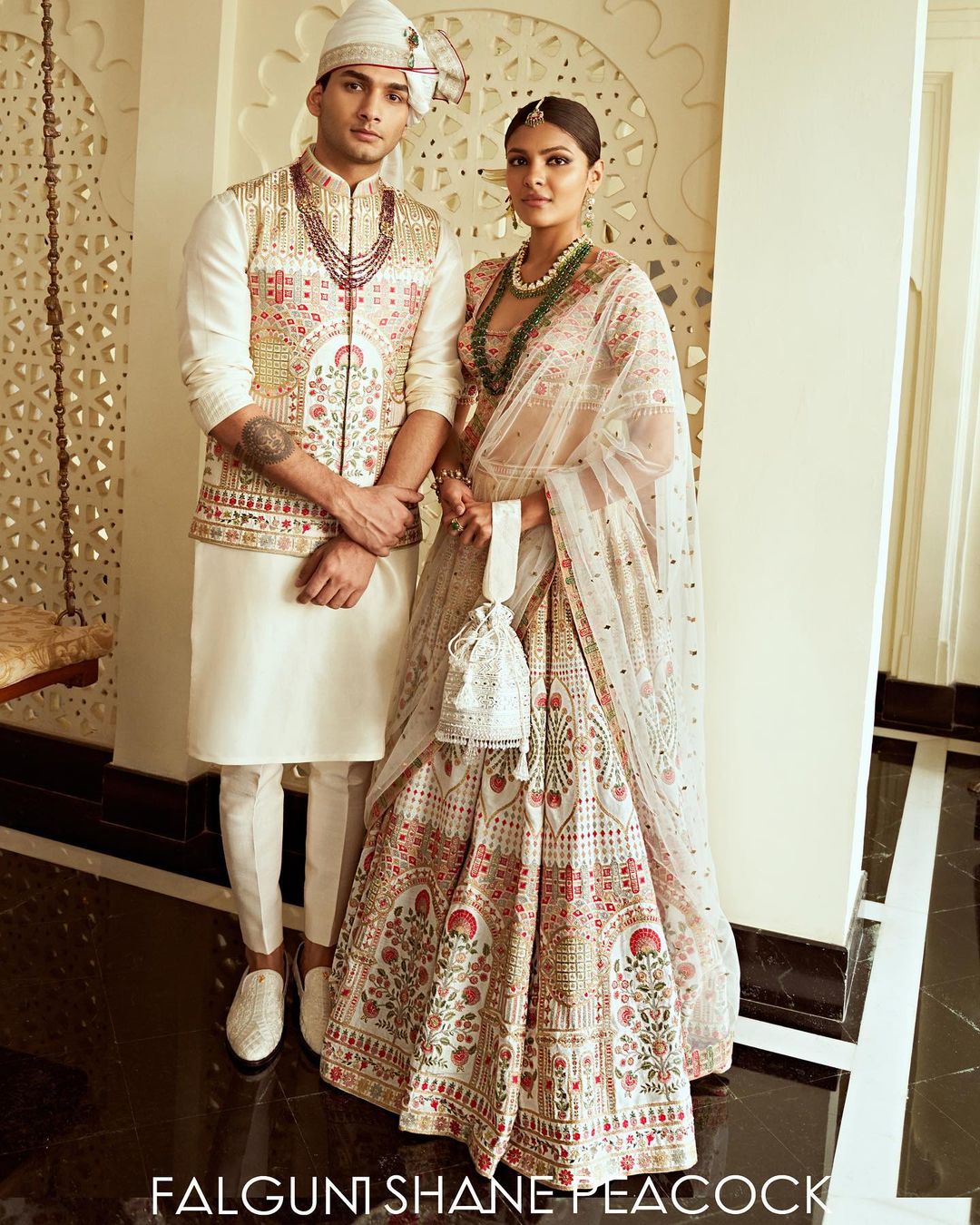 For picking a standard three-piece Indian Lehenga for your haldi or mehendi ceremony, you ought to pick something short or half-sleeved. Appropriate for such occasions, this Falguni Shane Peacock ivory Lehenga could easily add charm to your colorful memory. The Lehenga is embroidered with foliage and architectural motifs and the blouse is detailed with tassels.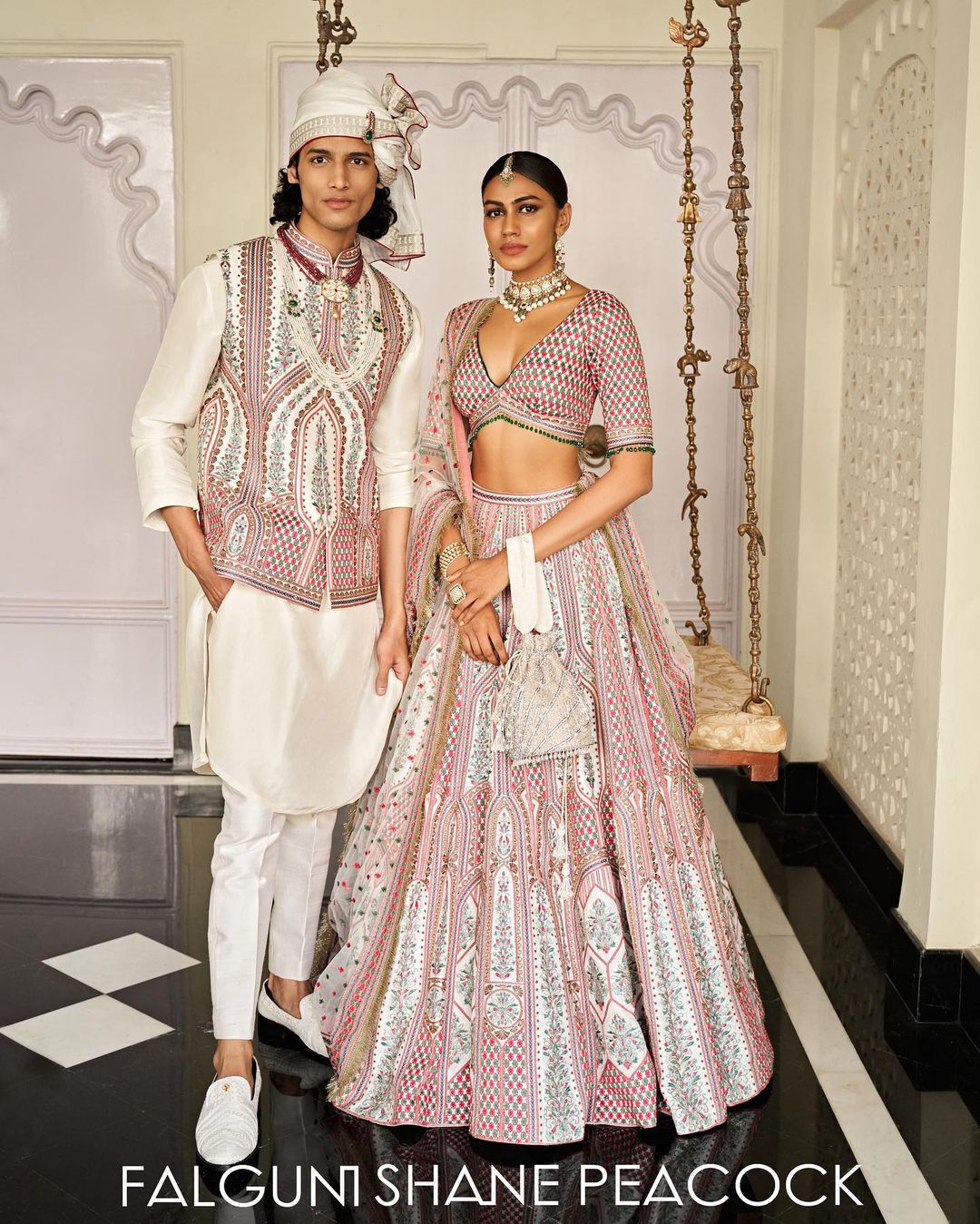 If you wish to keep the details on the milder side, pick an ensemble deluged with uniform motifs and embroidery. This ivory ensemble is replete with grid motifs on the blouse as well as the Lehenga. The tulle dupatta is lined with tassels and buttis to add a subtle drama to the look.