If there is a true representation of the phrase beauty with brains, it has to be the ever-stylish Aishwarya Rai Bachchan. A true global star, Aishwarya has always been the centre of attention whether it was modelling, acting or being an ambassador for commercial or charity associations.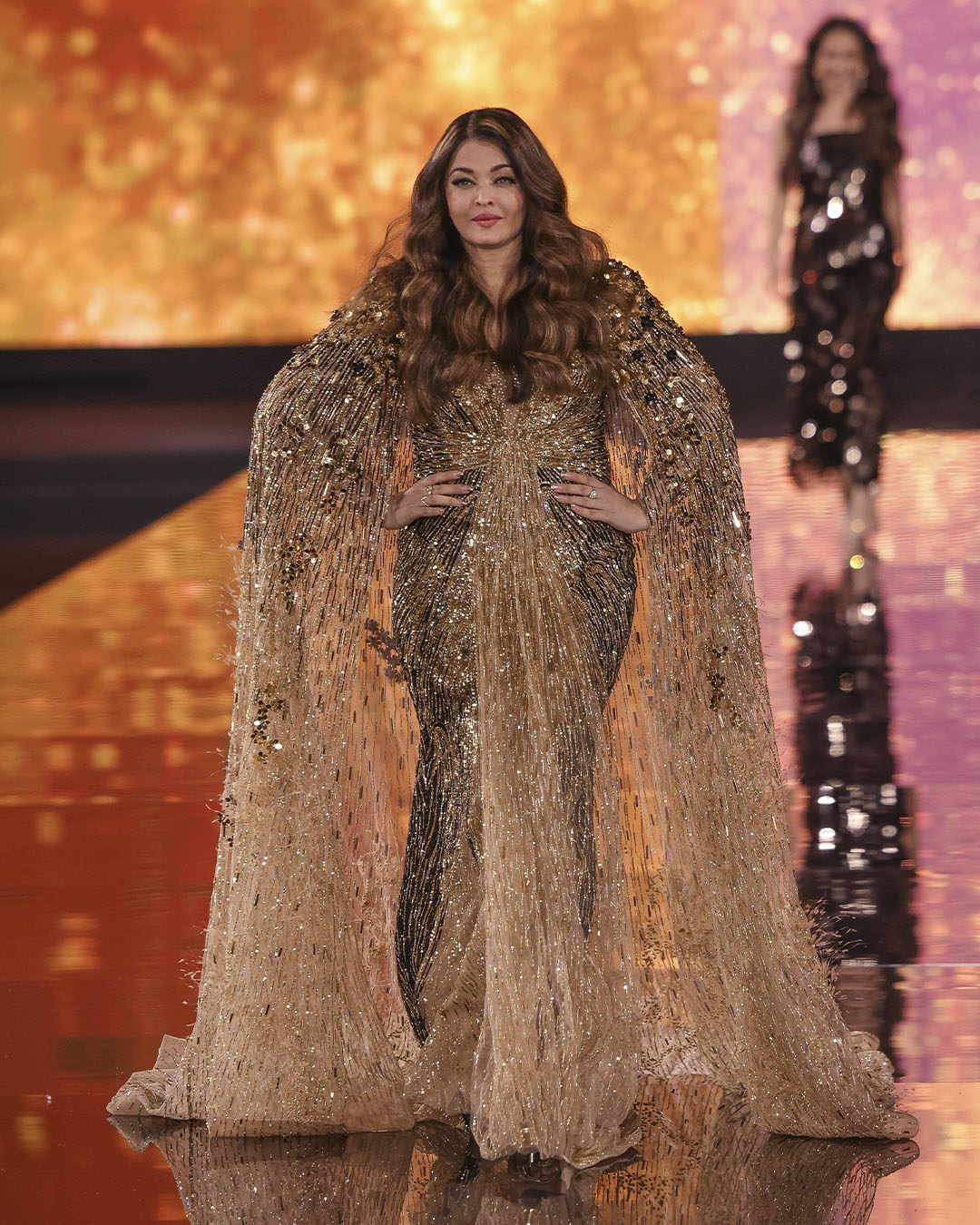 Throughout the years, the versatile actress has been the face of many international brands. The association of Aishwarya with L'Oréal is not a new one. The megastar has long been associated with the global beauty brand as their brand ambassador and has been a part of their numerous beauty campaigns and walked for their fashion shows time and again.
The gorgeous actress strutted the ramp for this year's L'Oréal show during the ongoing Paris Fashion Week in a bedazzled cape sequin gown by the luxury fashion brand, FALGUNI SHANE PEACOCK. The shimmering sequin gown was the true embodiment of the persona of Aishwarya—bold and attention-worthy.
The beloved actress wore a midnight black and shimmering golden sequin gown as her runway outfit for the Walk Your Worth Show held by L'Oréal at the Paris Fashion Week. The fitted sequin gown was replete with black and golden embroidery using sequins and crystals making the Bollywood star exude a seamless blend of fashion, glamour and style.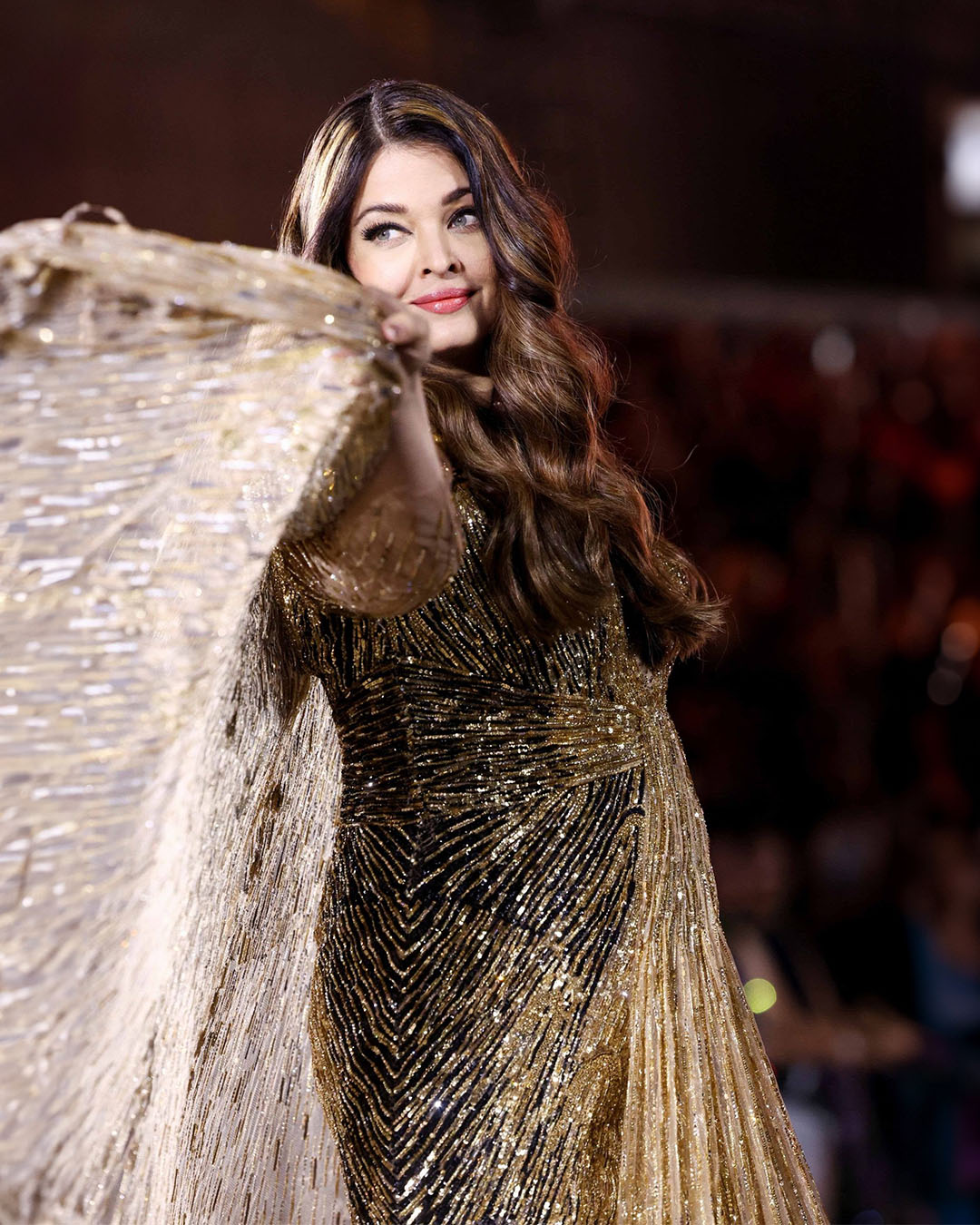 The designer outfit also showcased a heavily embellished distinctive shoulder cape with a short trail, festooned with feathers, acrylic flowers and sequins adding to the drama of the outfit. The pleated centre drape added an innovative touch to the outfit.
Talking about their association with the former Miss World, Falguni Shane Peacock said, "Aishwarya (Rai Bachchan) epitomizes beauty, grace, and elegance. She has been our muse for the longest time, and it brings us immense joy to dress her up. As a L'Oréal ambassador, she seamlessly embodies the brand's ethos, championing a definition of beauty aligned with her and Falguni Shane Peacock's values. Designing this look for her special event was a pleasure, and we are eagerly awaiting to see her on the runway."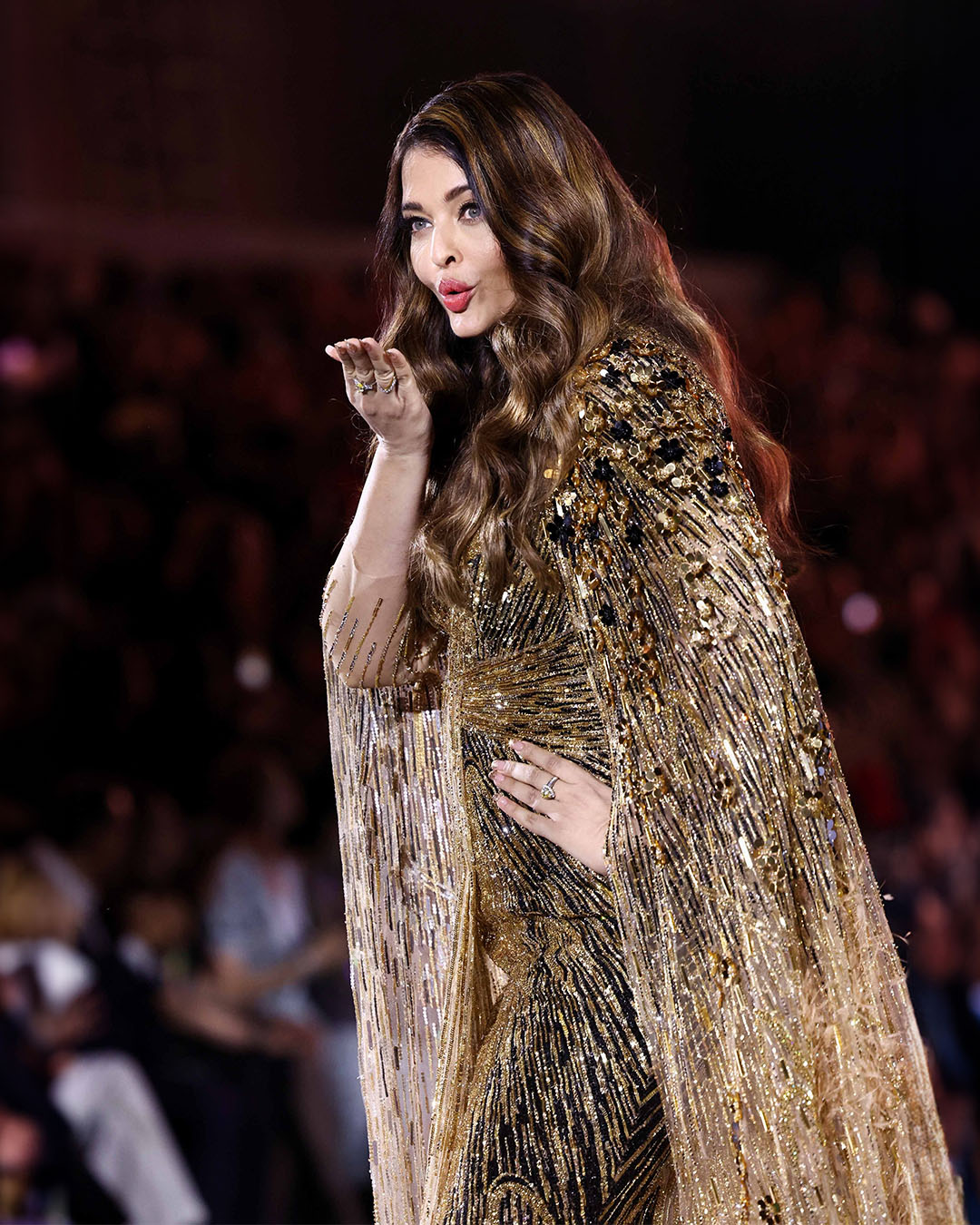 Falguni Shane Peacock has been a name synonymous with contemporary fashion, edgy silhouettes and global fashion weeks for almost two decades now. Since its inception the year 2004, the brand has been building its place in the fashion industry, but on its own terms. The luxury fashion brand has long been associated with A-list celebrities such as Beyonce, Lady Gaga, Jennifer Lopez, Rihanna, Fergie, Zendaya and many more. What sets apart Falguni Shane Peacock as a brand from its counterparts is the creative brilliance and avant-garde designs replete with its signature elements including sequins, beads, crystals and feathers.
Over the years, the brand has had its designs showcased at multiple fashion weeks such as the New York Fashion Week and London Fashion Week along with various prestigious red-carpet events including the Cannes Film Festival, Emmy Awards, Grammy Awards, Academy Awards, and the MET Gala, amongst others.