Futuristic prints, exquisite silhouettes and dreamy fabrics—the avant-garde collection of FALGUNI SHANE PEACOCK's kaftans for women is a wardrobe staple for the fashion-forward crowd.
Kaftans are some of the most unconventional and daring garments that can be styled and restyled for almost any occasion. From enjoying a poolside cocktail party to attending a formal event—the uber-chic kaftans are a no-brainer dressing option for all the fashionistas out there.
Originating in the Middle East as a traditional garment for both men and women, kaftans have gained significant admiration among A-listers globally. From celebrities to supermodels, this effortless garment has become a closet essential for fashion enthusiasts. The relaxed silhouette of the kaftans exudes comfort—making the outfit more desirable and coveted.
The high fashion-inspired kaftan for women collection, curated by FALGUNI SHANE PEACOCK is marked by an assortment of relaxed fit, deep necklines, thigh-high slits, and cinched waistline kaftans. Crafted in luxurious fabrics like twill silk, modal satin, lyocell and 100% silk, the never-before-seen artistic prints will make your inner fashionista go weak in the knees. The fusion of contrasting colours exhibits a unique kaleidoscopic visual that has never been explored before, and the edgy silhouettes coupled with bold, graphic prints make these a wardrobe staple for fashion preachers globally.
Here is our curated edit of seamlessly tailored kaftan for women collection by the globally celebrated luxury designer brand FALGUNI SHANE PEACOCK to inspire your upcoming shopping spree.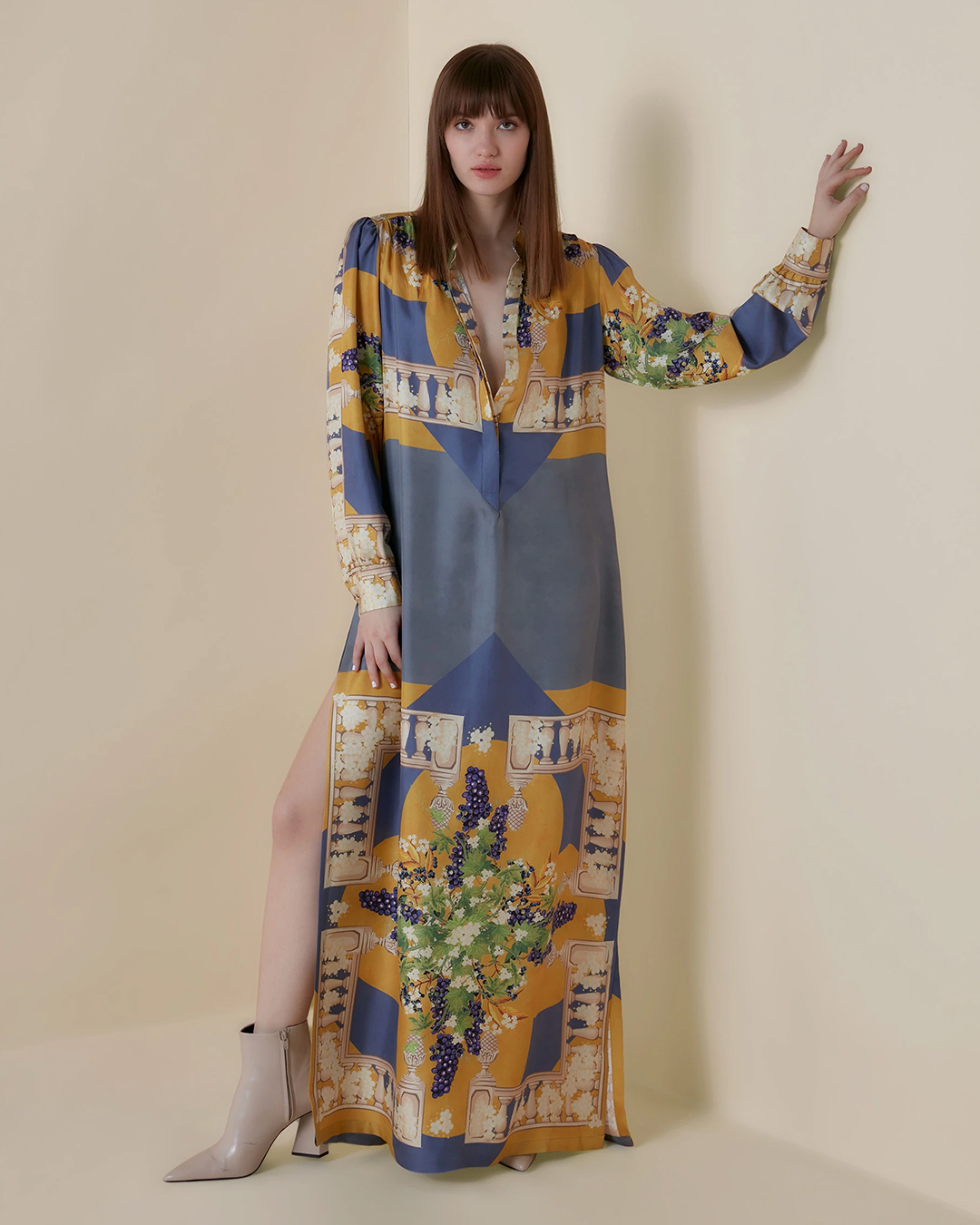 CHATEAU LIMAR KAFTAN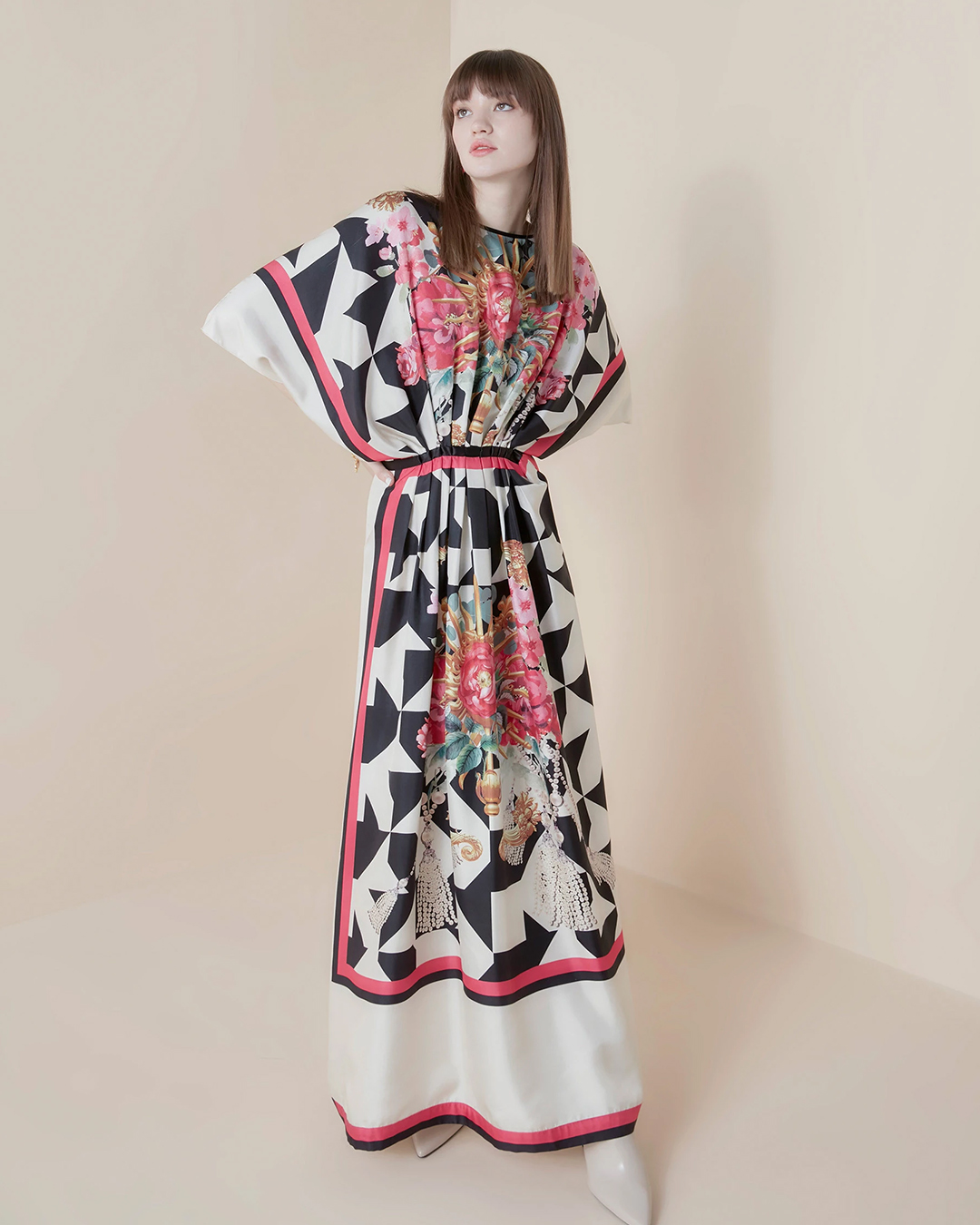 INFLORESCENCE KAFTAN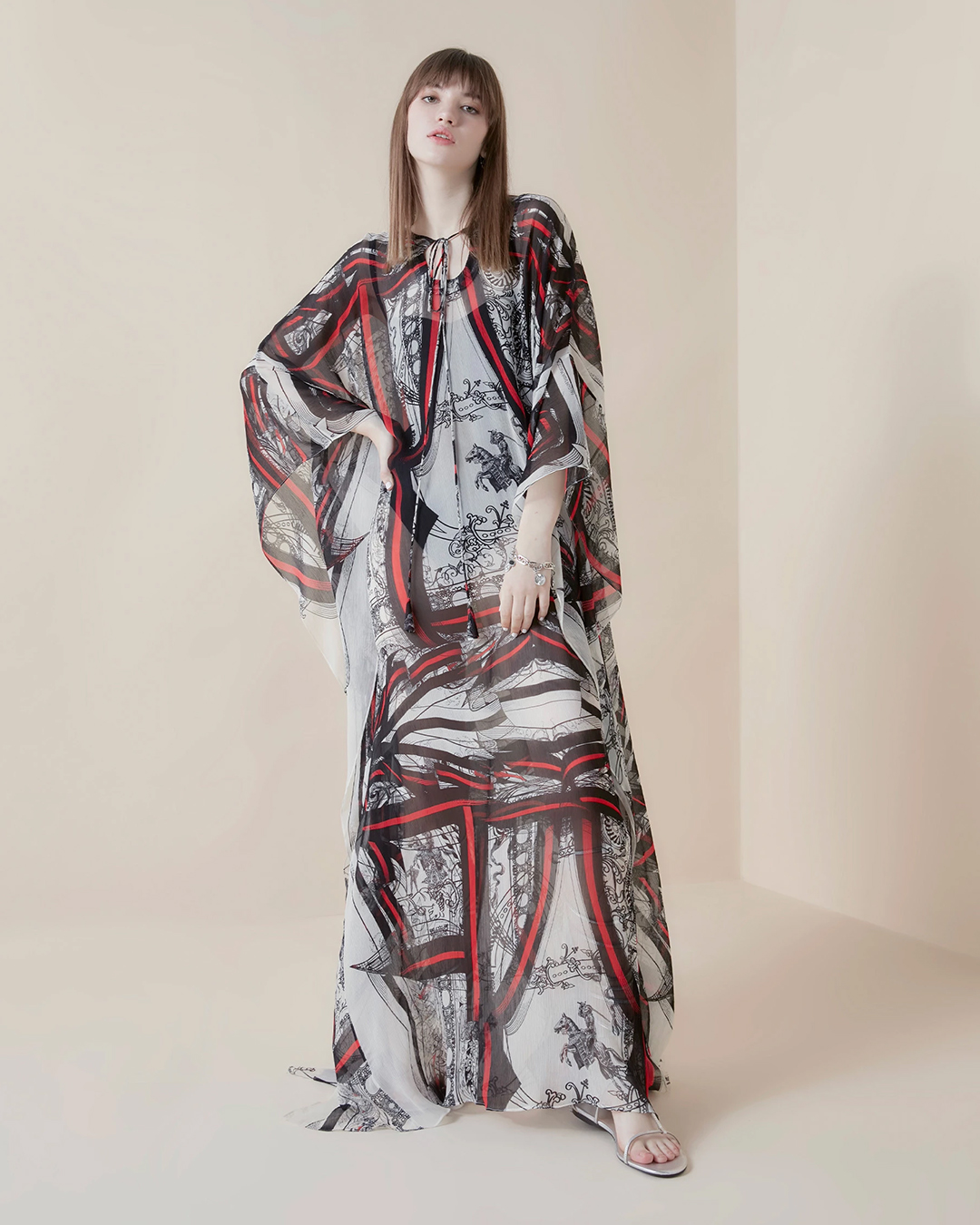 CRIMSON NOUVEAU KAFTAN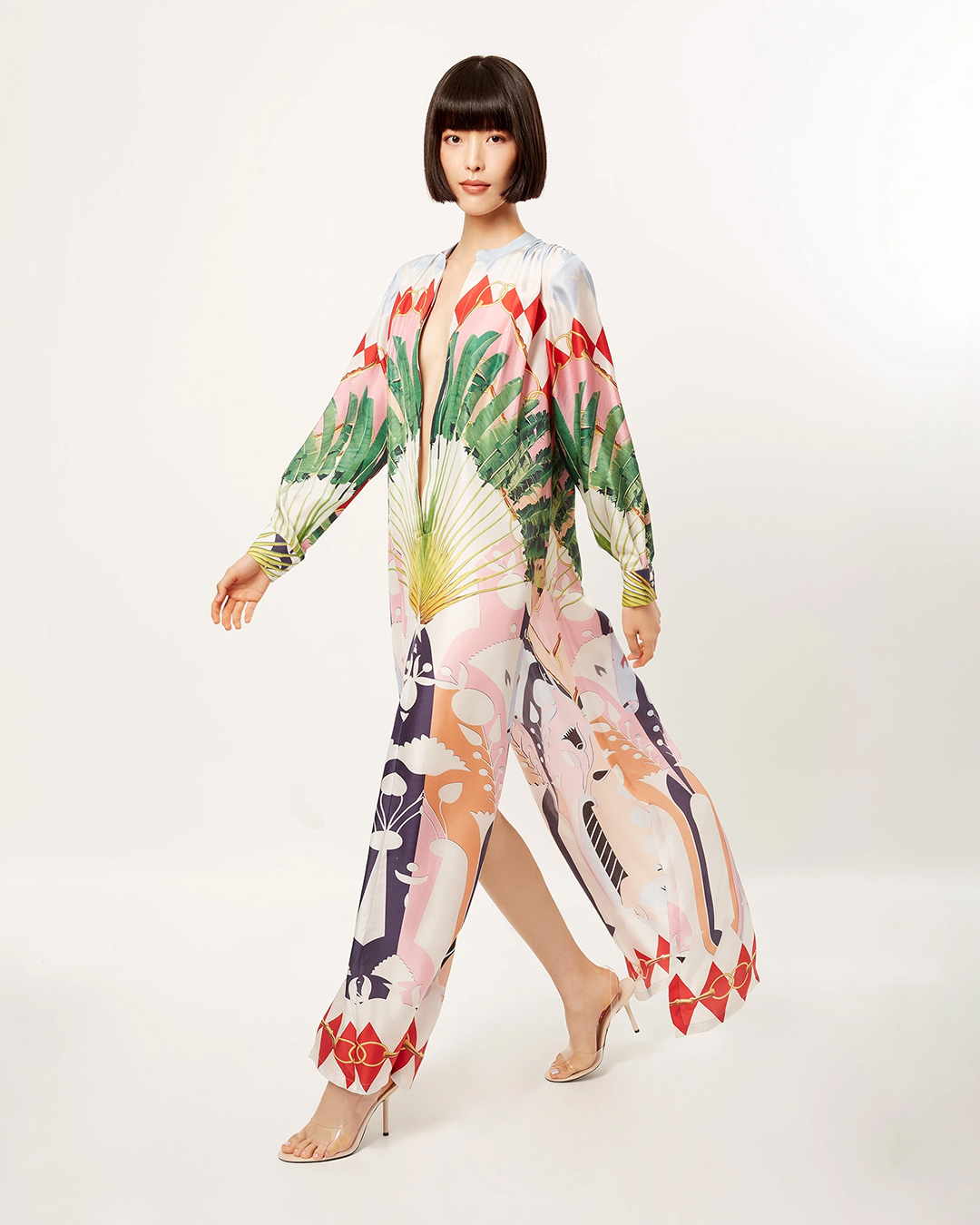 LILAC TROPICAL DREAM KAFTAN DRESS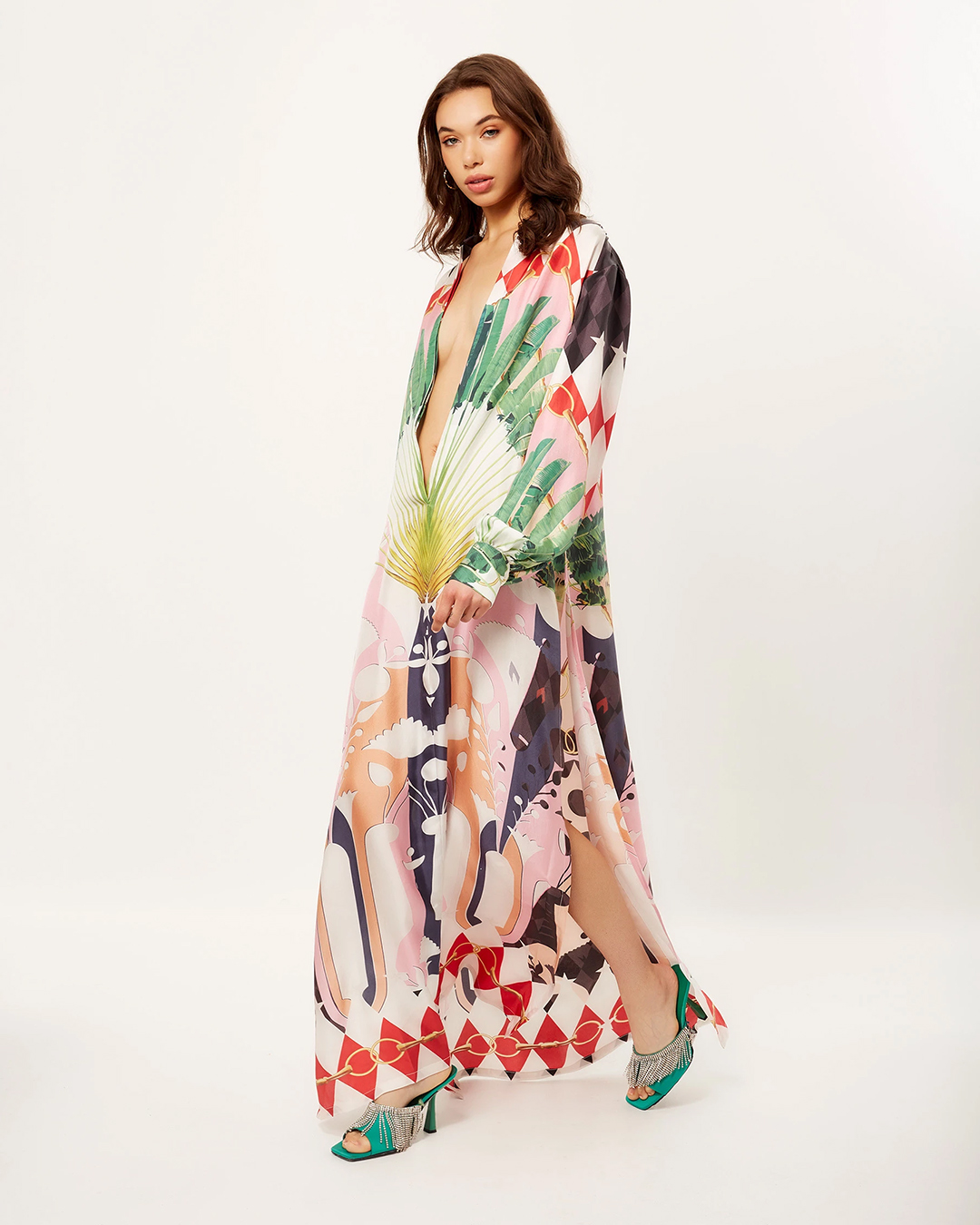 DARK TROPICAL DREAM KAFTAN DRESS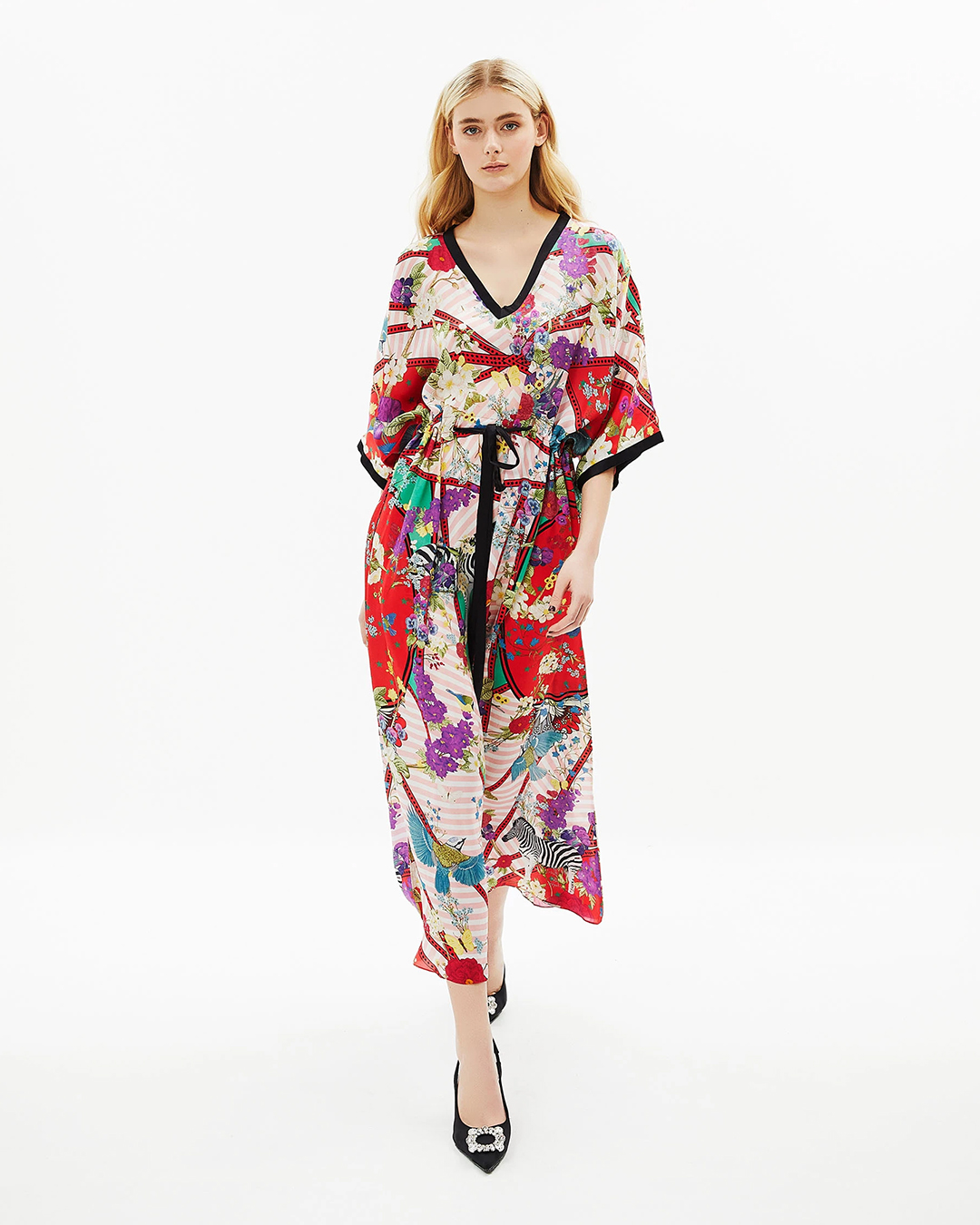 ABSTRACT FLORA KAFTAN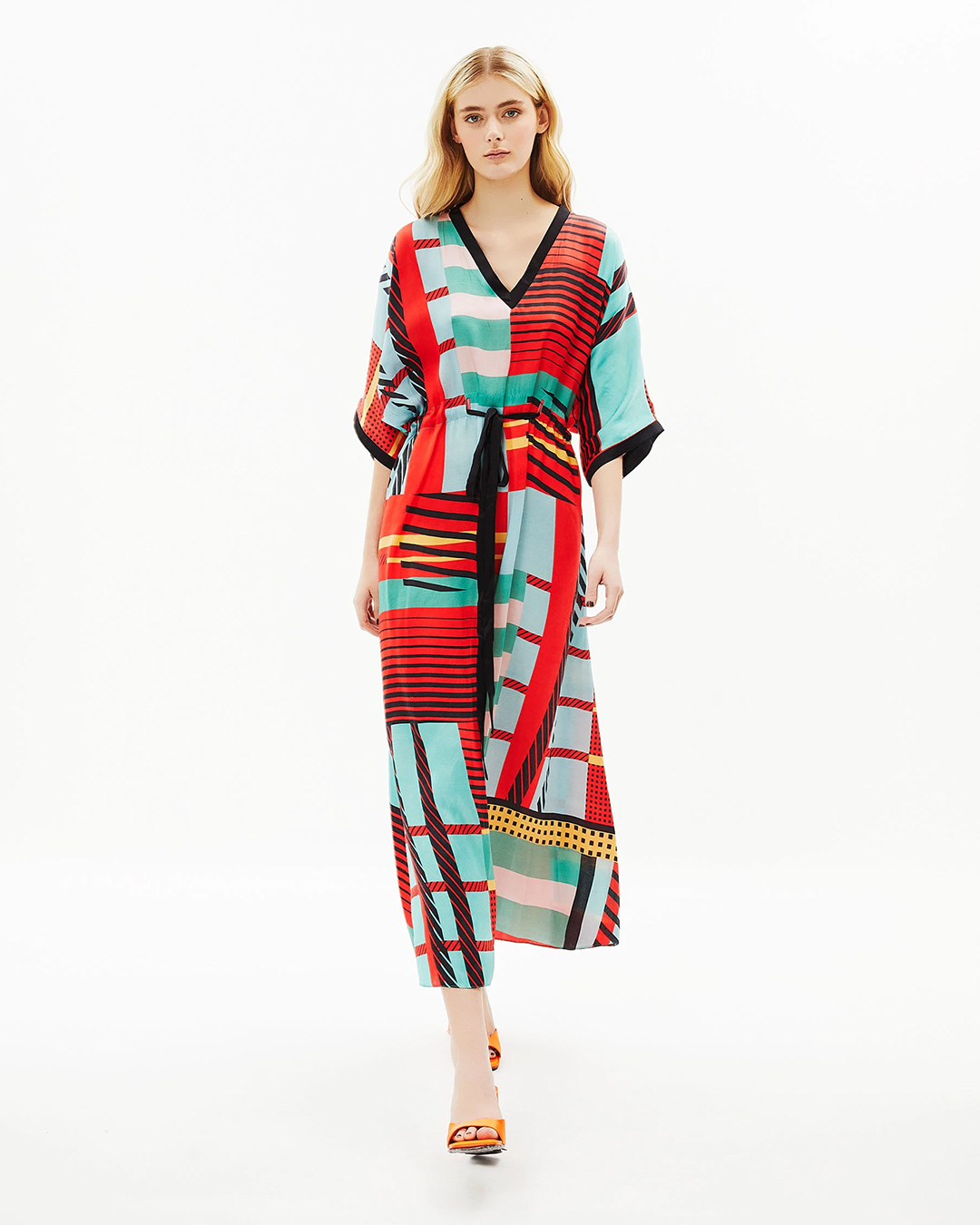 GEOMETRIC KAFTAN
HOW TO STYLE KAFTANS FOR THAT UBER-CHIC LOOK:
ADD A STYLISH BELT
There are multiple ways to style your kaftan for a more put-together look. Adding a belt is one of the most essential routes to up the ante of your kaftan game. There are multiple belt options you can pick from—skinny belts, waist chains, corset belts, bejewelled belts, etc. are some of the most preferred choices.
EXPERIMENT WITH HEADBANDS OR HEADPIECES
There is a wide range of headbands and headpieces that you can pair with your FALGUNI SHANE PEACOCK curated kaftan for women. Try the iconic Grace Kelly-style to tie your headscarf or add a matching bandeau or bandanna cap to your ensemble—there is a plethora of out-of-the-box options you can explore.
ACCESSORIES ARE A MUST
Studded body chains, thigh chains and bedazzled chain capes are an innovative take to accessorise FALGUNI SHANE PEACOCK curated kaftans for the fashion-conscious crowd. If you don't want to experiment too much, you can always go the statement jewellery route, coupled with matching footwear and a bag.