Trust no one else other than FALGUNI SHANE PEACOCK when it comes to finding the most creative high-fashion women's bomber jackets. Let's browse along through the imaginative collection of FALGUNI SHANE PEACOCK bomber jackets curated for fashion-conscious women.
With the seasonal shift right around the corner, it has become indispensable to find stylish layering pieces which will keep you ahead in your fashion game. If you have been looking for a while without any resort, you can simply just rely on unparalleled creations by FALGUNI SHANE PEACOCK. These pieces are every ounce of comfort, modernity and glamour you expect from the brand.
The FALGUNI SHANE PEACOCK collection of women's bomber jackets comprises one-of-a-kind designs curated with the finest fabrics, reflecting a fresh and chic look at every glance. These unique pieces can easily be styled with your favourite outfits to create a memorable, statement look. From prints to chrome applique to embellishments—the collection is replete with everything you want in a statement piece.
To make it easier for you, we have curated a list of our 5 best bomber jackets for women to keep your sartorial choices relevant and influential amongst the fashion-forward crowd. Let's take a look and pick your favourite one.
Amber bomber jacket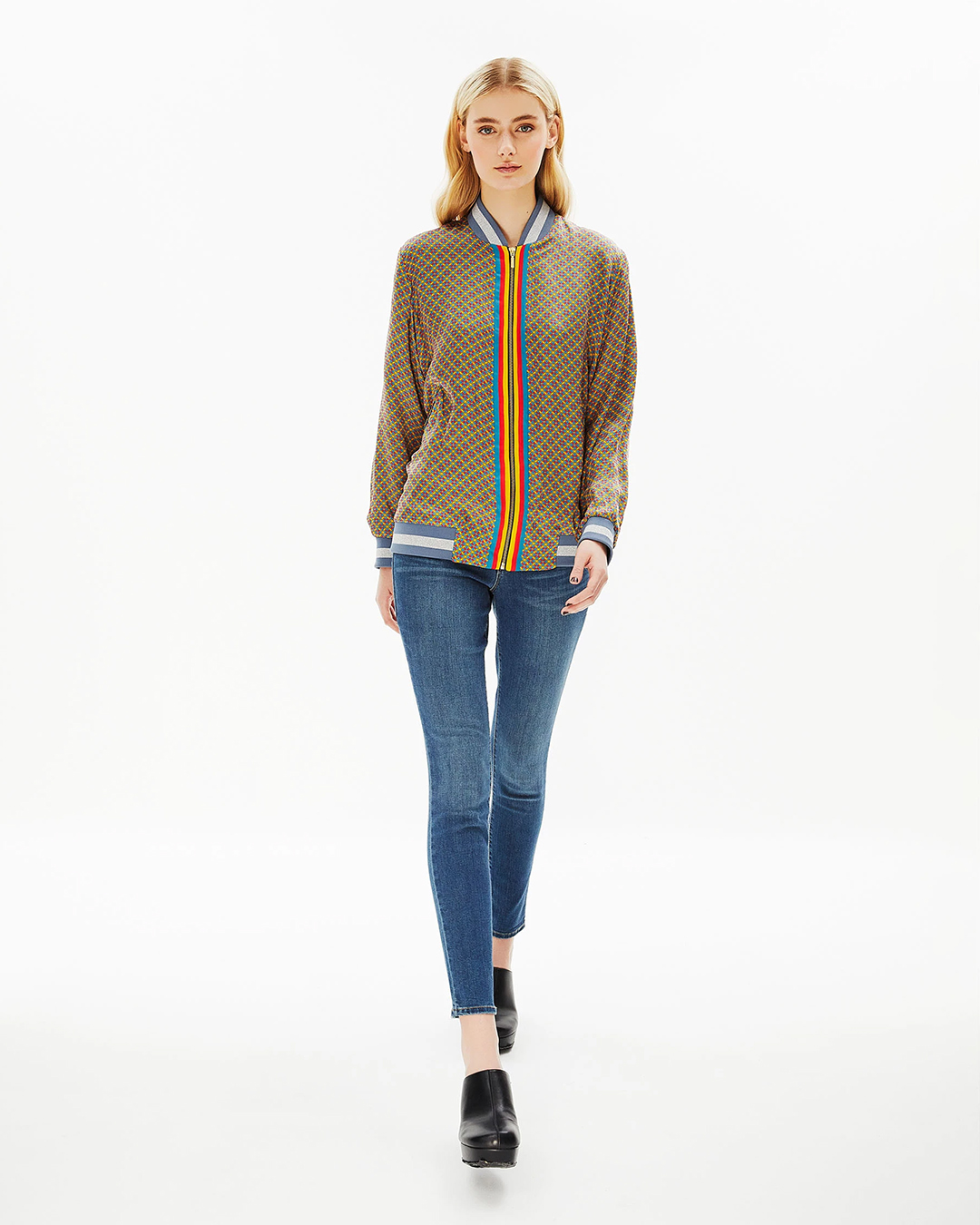 Ardour bomber jacket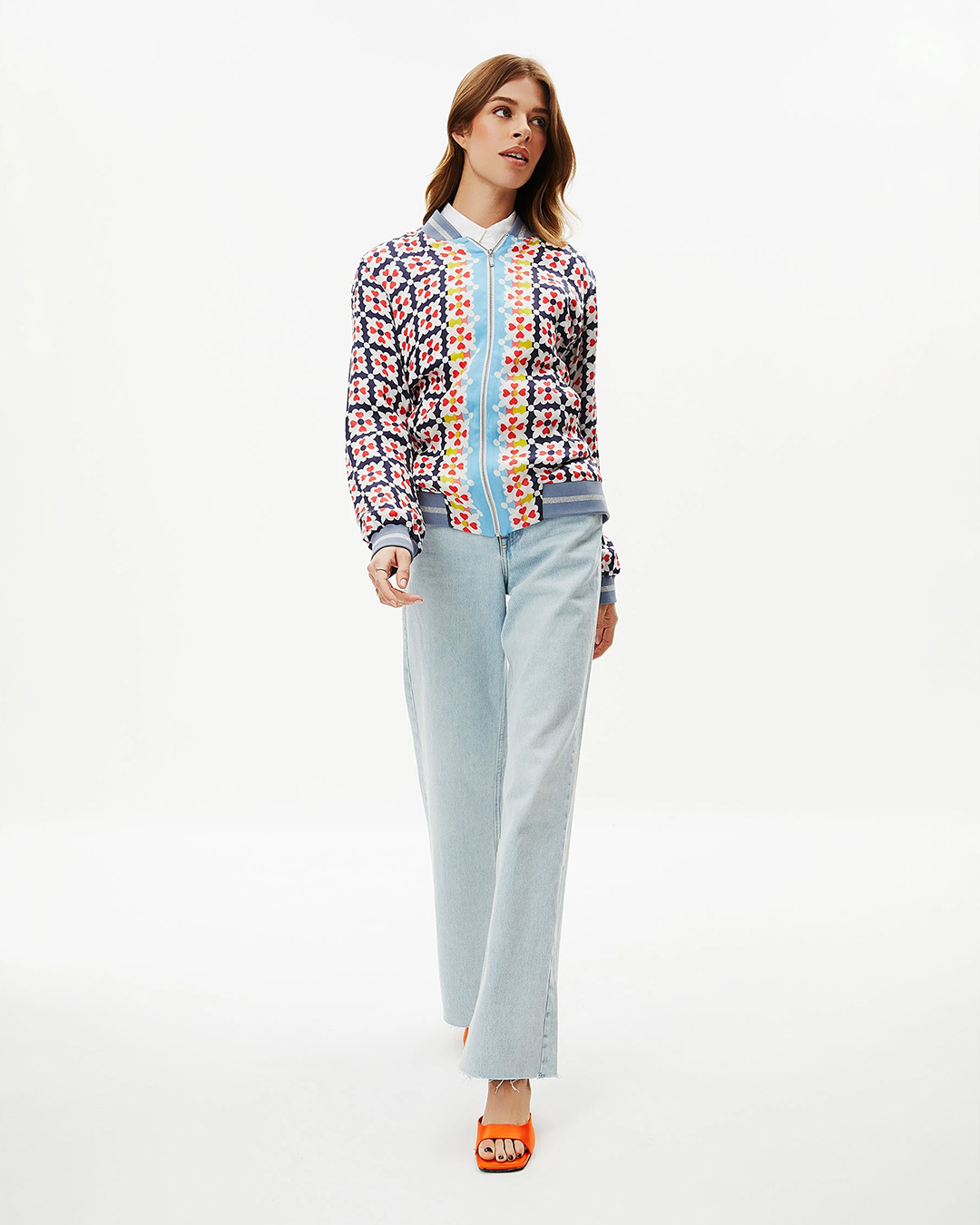 Forest blues jacket 

Chromium applique bomber jacket
Tova fleece embellished jacket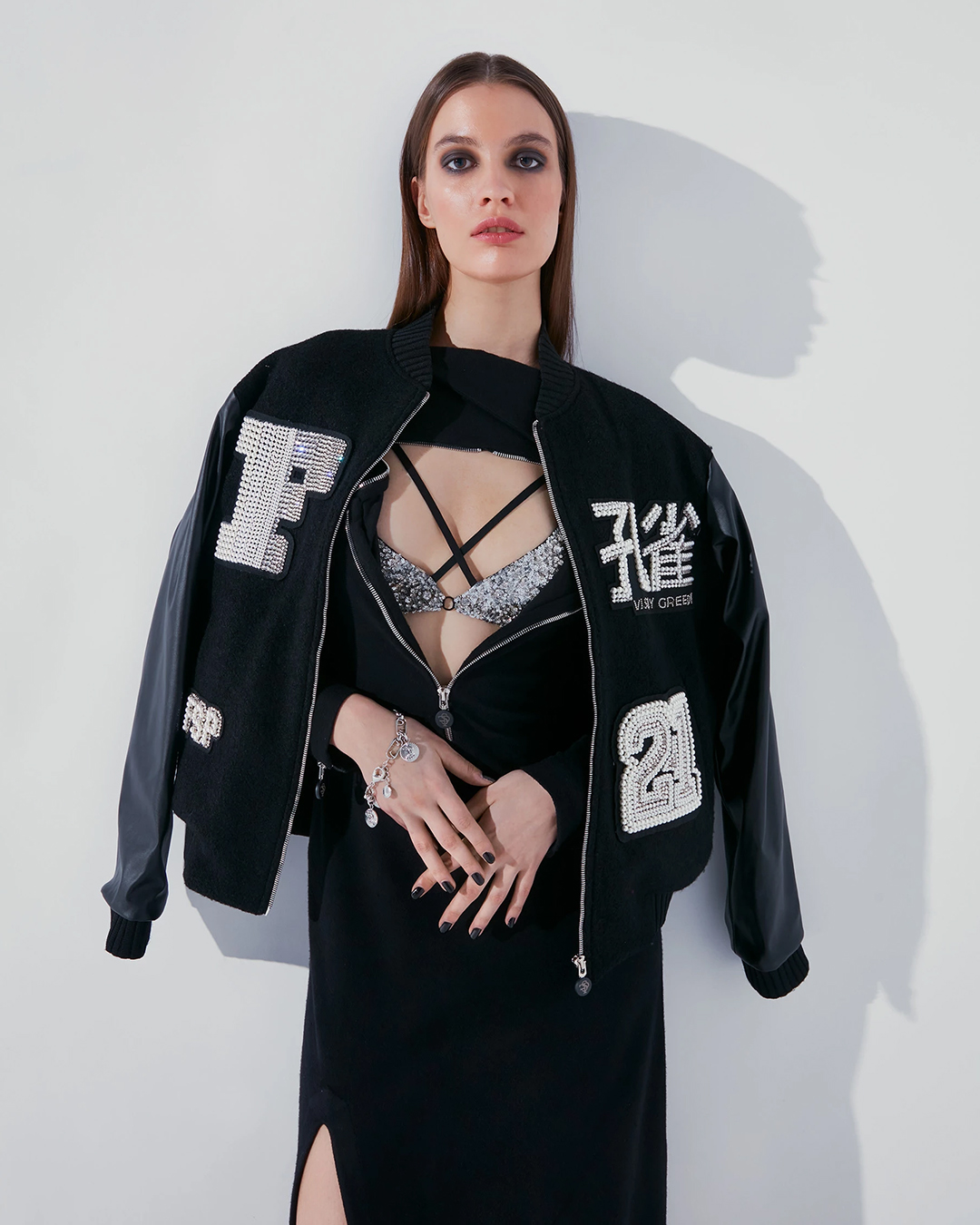 COMMON QUESTIONS RELATED TO THE BEST BOMBER JACKETS
Which brand of bomber jacket is best?
There are numerous brands available at your disposal when it comes to the best bomber jackets. You can easily browse through their websites or physical stores and choose your pick. Bomber jackets are available in various fabrics such as georgette, fleece, leather, polyester, etc. It is always a good idea to browse through multiple online and offline outlets before settling for the perfect option.
How do I choose a bomber jacket?
Picking the correct bomber jacket is crucial to achieve the desired look. The first thing you need to consider is the length and fit of the bomber jacket- cropped, fitted or oversized. The other crucial aspect to consider is the type of fabric you want to get. Do you want something cosy like fleece or a lighter material like georgette? Once you figure out the fabric, you can pick a pattern of your choice such as printed or embellished.
Will bomber jackets ever go out of style?
Bomber jackets have been a popular style of jackets since World War 1 and it is still a wardrobe staple for many. Considering the long-ongoing popularity of the garment, it is safe to say that bomber jackets will most likely won't go out of style.
How is a bomber jacket different from a regular jacket?
Bomber jackets are identified by their unique design style comprising of a ribbed collar, ribbed waistbands and ribbed cuffs.
Which colour is most popular in bomber jackets?
The colour of the bomber jacket you choose is entirely a personal preference. But some of the popular colours in bomber jackets would be black, blue, pink, green, red and even multicolour.