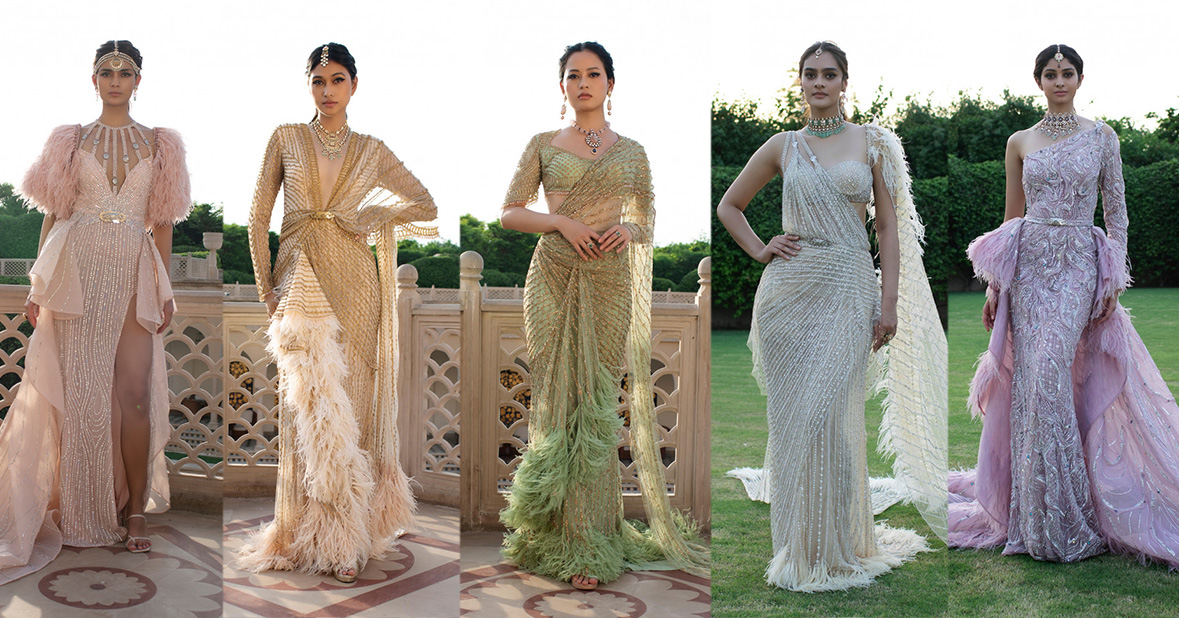 Bid 2022 a classic goodbye in one-of-a-kind evening gown creations by Falguni Shane Peacock – exquisite, luxurious, voguish. 
The year on the edge demands a memorable farewell in a spirit that's highly fashionable and vibrant. So take along your fancy clutches, edgy footwear and a dazzlingly glamourous new year party dress to set the celebration to new heights. 
The exquisite collection of new year dresses, evening gowns at Falguni Shane Peacock promises some bold and chic looks that are a result of impeccable detailing, authentic colours and experimental silhouettes. This new year celebration you can make them yours, feeling absolutely elegant and graceful. 
Below shared are some top new year dresses, evening gowns that you can opt to wrap yourself in to stun every party on the list. Keep scrolling to discover your most ideal fit for the celebration that lies ahead.
Top 5 new year party dresses for the new year celebration 2023
Tempeste Gown – New year party dress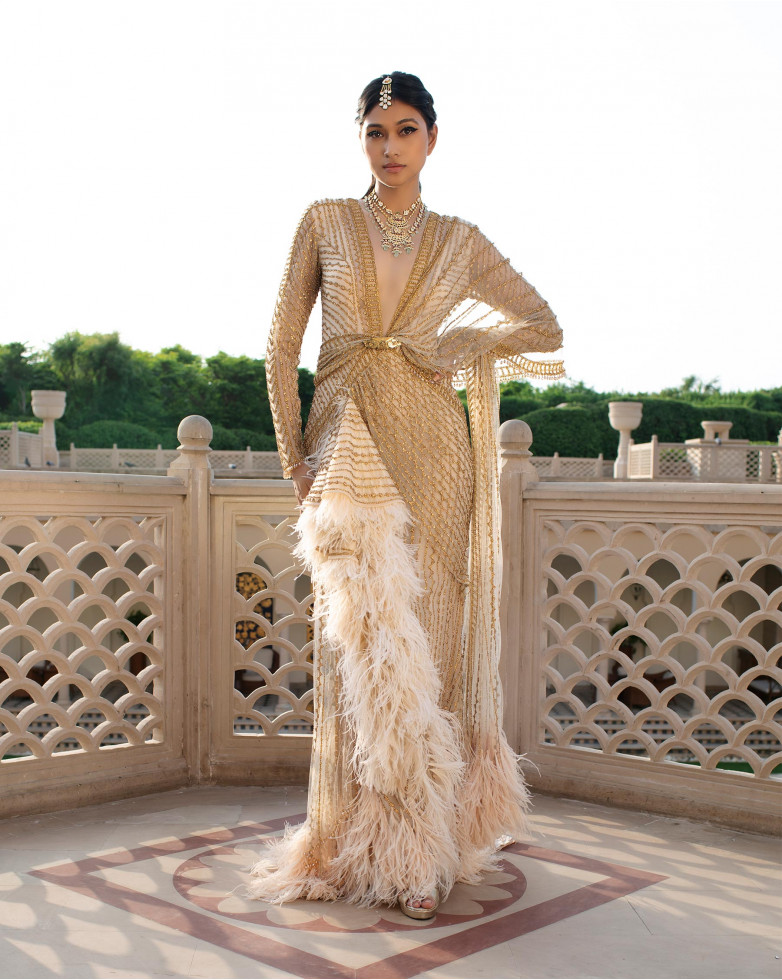 Leave a little bling everywhere you go. The new year is all about getting a little extra, a little sparky and more lively, and the Tempeste evening gown perfectly kindles the very need for the same. Handcrafted with sequins, crystals and stones, the light beige-based evening gown is ideal for new year's gala fests. The finishing of feathers at the hemline adds an unprecedented layer of sophistication that sets the wearer a class apart.
2. Astrid Gown – New year party dress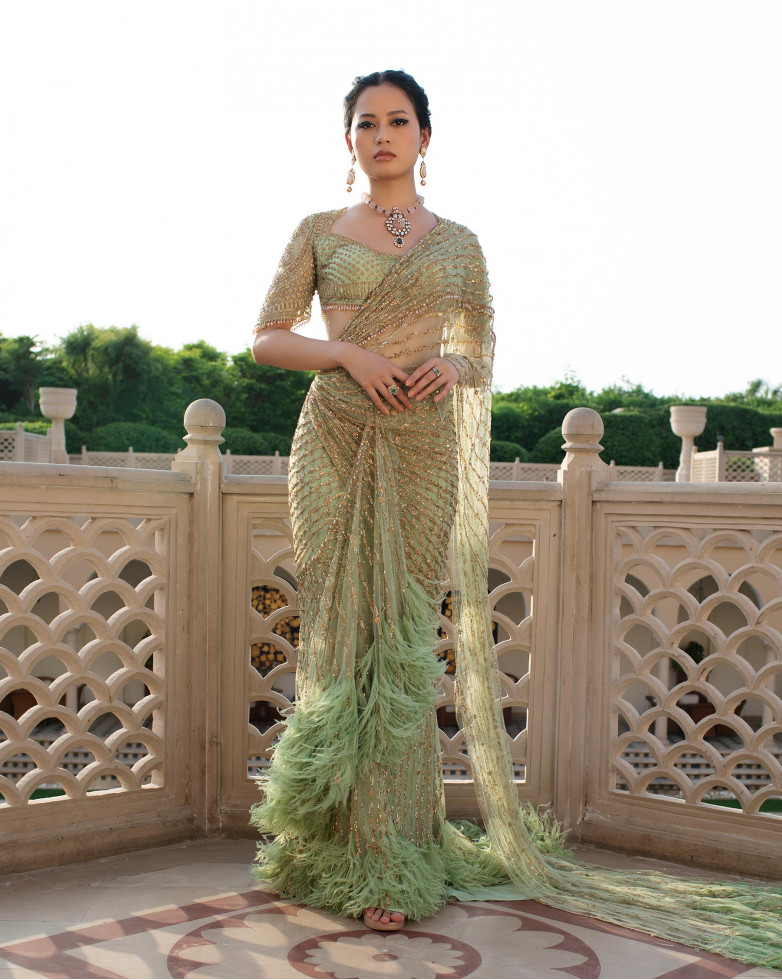 Walk the night of dazzling lights in a colour that's rich and appealing. The Astrid evening gown with a blend of pastel green and gold is set to keep your fashion game a cut above the rest. Handcrafted with golden thread work, crystals and sequins make the evening gown with a trail highly striking and one-of-a-kind. The addition of feathers at the hemline adds to the necessary grace and glamour.
3. Constance gown – New year party dress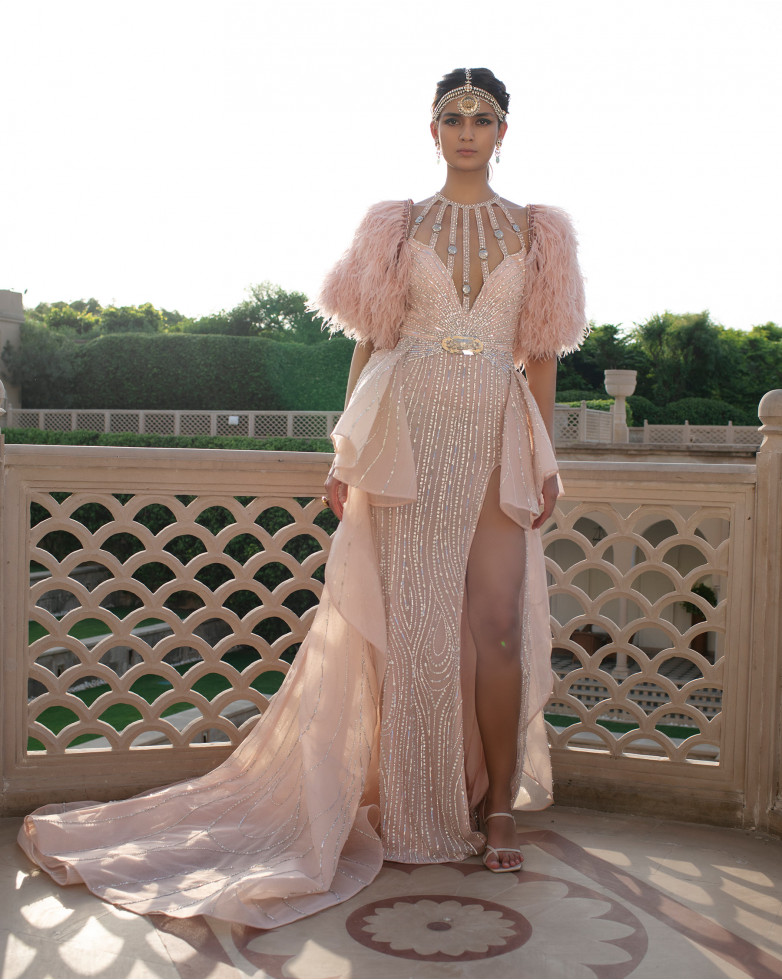 Let your bold aura cast timeless statements in the soft hues of the Constance evening gown. The peach, trail gown features a thigh-high slit with feather-detailed sleeves, making it uniquely bold and edgy. The addition of sequins on the ensemble that are meticulously handcrafted gives it another element of highlight, making it new, classic and ideal for young nights.
4. Iris Gown – New year party dress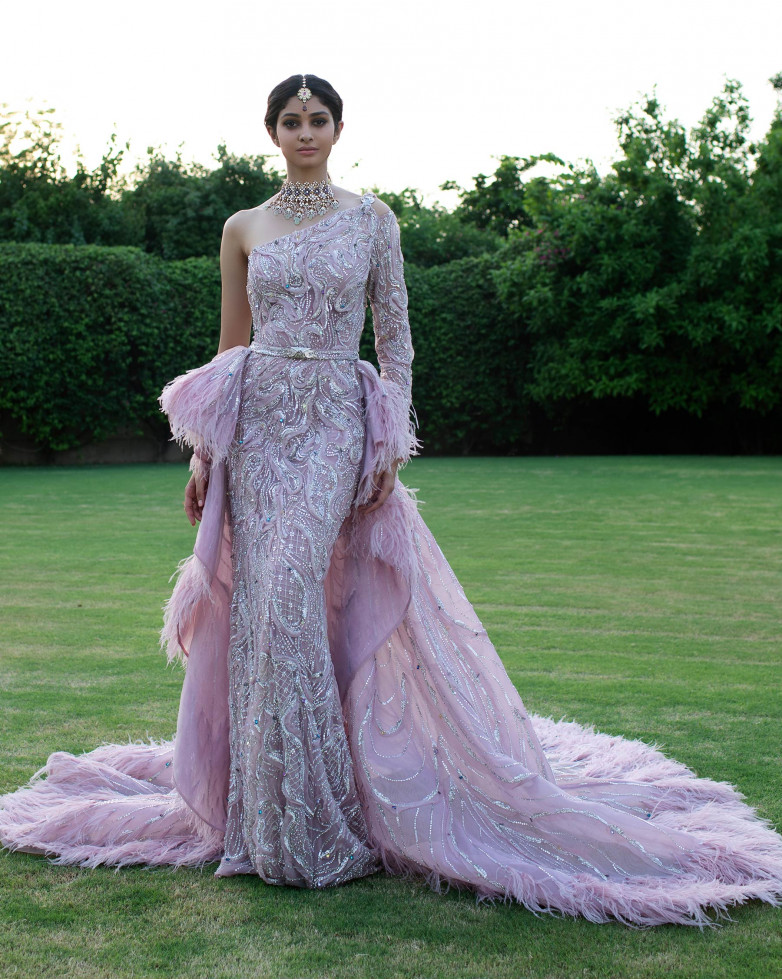 Channelise your inner diva this new year wearing the magical Iris evening gown. The gown is handcrafted with metal threadwork and finished with a feather-detailed cape. The fine embellishments of sequins and stones make the one-shoulder trail gown extremely alluring and ideal for the celebration that the night holds.
5. Neige Gown – New year party dress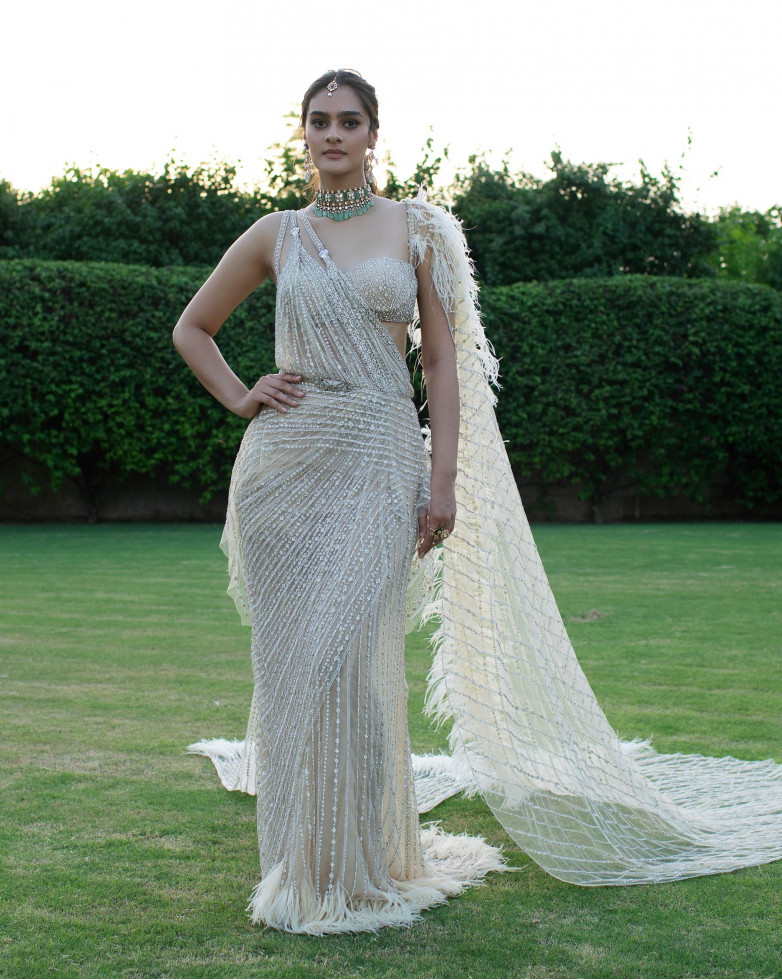 Last but not least to complement your energetic aura you can count on the light beige trail evening gown that is intricately-created with a feather-lined cape and hemline. The gown is finished with crystals and stones, making it appear uniquely striking. The addition of a bralette-style blouse to the ensemble adds miraculous bits of charm and uniqueness. 
For a year you expect to be bright, vivacious and happening; you need to ensure you are treating it like one. So head to the website and shop for your most favourite new year dress and serve every attending gala a delight of high fashion and contemporary style.  
Keep exploring! Keep shopping!